Bundeswehr Assignments
BERLIN/ERBIL/AL AZRAQ (Own report) - The German Bundeswehr is about to reorient its presence in the Middle East. At their exploratory talks to form a coalition government, the CDU-CSU/SPD decided to phase out the mandate to train Iraq's Kurdish Peshmerga in Erbil - already at the end of April, according to recent information. At the same time, the German Armed Forces is preparing for a possible long-term deployment at the al-Azraq Air Base in Jordan. In addition to flying reconnaissance missions from this base, "other assignments" are in discussion, for example the training of Iraqi soldiers or dispatching "advisors" to various countries in the region. For many years, Berlin has been focused on obtaining political, economic and military influence in the Iraq's Kurdish autonomous region. However, the September 25, 2017 referendum on secession has considerably weakened the region, exposing it to growing Iranian influence. For the time being, it can hardly be considered a vehicle serving to implement German interests.
Withdrawal from Erbil
The Bundeswehr is reorienting its presence in the Middle East, as the exploratory talks to form a CDU-CSU/SPD coalition government indicate, as well as declarations made by Defense Minister Ursula von der Leyen. In their talks, the CDU-CSU/SPD agreed to terminate the German military training of the Iraqi-Kurdish Peshmerga. According to the agreement, the "training mandate in Northern Iraq will be phased out." The mandate was extended for the last time on December 12, 2017 and is now planned to end by April 30, 2018. If the current decision is upheld, the Bundeswehr must soon begin preparations for withdrawal.[1]
Close Relations
The withdrawal would, in fact, end an important priority of German Middle East policy. For decades, the Federal Republic of Germany has cultivated contacts, particularly to the president of Iraqi Kurdistan, Masoud Barzani and his family clan in control of Erbil. In 2005, Berlin intensified these contacts to expand its political as well as economic ties to the autonomous region in Northern Iraq. German energy companies had hoped to obtain direct access to the Northern Iraqi natural gas reserves, and had negotiated, at times, only with the Kurdish regional government - excluding the authorities in Baghdad.[2] Since September 2014, the Bundeswehr has been arming and training the Peshmerga, within the framework of the war against IS. Berlin has, thus, helped reinforce Erbil's combat capability. Germany has not only delivered substantial arms supplies, the Bundeswehr has also formed an advisory group in Erbil's Peshmerga Ministry.[3] If the region would have seceded from Iraq, Germany would have had significant influence in the newly-formed state.
Intra-Kurdish Splits
Over the past few weeks and months, this perspective appears to be blocked for the foreseeable future - and, of all things, ironically, by the secession referendum on September 25, 2017, itself. The nearly 93 percent in favor of the autonomic region's secession obscures the fact that the referendum had been accompanied by serious conflicts between various Iraqi-Kurdish factions, possibly deepening the splits even further. Experts report, for example, that not only the opposition movement Gorran, which was founded in 2009, but also the older Kurdish PUK Party had not been in favor of Barzani's KDP Party's imposition of the referendum to hold onto power, and merely paid superficial lip service in support of its being held. However, there was an open rupture in relations, when, following the vote, the Iraqi government as well as Iran and Turkey put Erbil under massive pressure, to have Erbil refrain from secession. In this context, Teheran successfully used its traditional relations to PUK - underlined by military threats from pro-Iranian militias in Iraq - to convince PUK to dissociate from Barzani's KDP.[4] In fact, when in October, Baghdad's government troops recaptured Kirkuk and other areas previously held by the Peshmerga, this led to a rather smooth retreat by PUK-affiliated Kurdish militias.
Significantly Weakened
Observers have since been reporting on the significant increase in Iran's influence - not only in Baghdad, but also in the Iraqi-Kurdish autonomous region.[5] Erbil has also been seriously weakened both politically and economically. For example, since the referendum, Baghdad has not only retaken control of the region's main oil and gas reserves, occupied by Erbil over the past few years,[6] but also again assumed control of border crossings and begun to direct a lucrative trade flow to routes beyond the autonomous region.[7] Budget cuts have been a supplementary exacerbation in the development of the crisis and have incited popular protests.[8] Today, a successful secession is less than ever on the horizon.
From Incirlik to al-Azraq
Berlin is also flexibilizing its lobbying accordingly. The German military must withdraw from Erbil - thereby giving up its priority focus on Northern Iraq's Kurdish Peshmerga - and move to the al-Azraq air base in Jordan, approx. 100 km to the east of the capital Amman. This is where the German anti-IS Coalition contingent - consisting of four reconnaissance aircraft and a refueling plane with their personnel - was moved last year from its previous base in Incirlic Turkey, following Berlin's acrimonious rift with Ankara. During her visit to al-Azrak, in mid-January, Defense Minister von der Leyen announced that Berlin intends to significantly downgrade the ceiling of the current mandate for the anti-IS war, which had originally been set at a rather high 1,200 soldiers, to make possible the seemingly personnel-intensive accompaniment of a French aircraft carrier by two German frigates, in reaction to the terrorist attacks in Paris. The frigate deployment has since been ended. The reduction of the troop level to less than 300 has practically already been achieved. At the same time, however, the minister declared that it is dangerous to "underestimate the IS," as recently became evident by the flare up of combat. The territorial rule has been defeated, but not the IS itself, therefore it is necessary to continue the operations. We need to clarify "how the character of this assignment must be modified."[9]
"Other Assignments"
It is reported that insiders assume that not only the reconnaissance flights will continue to be flown from al-Azraq, but "other assignments" may possibly be in the making, for those troops stationed in Jordan. For example, Iraqi soldiers could be trained or "trainers and advisors could be dispatched to various countries in the region" from the al-Azraq base.[10] Defense Minister Ursula von der Leyen confirmed to Iraqi Prime Minister Haidar al Abadi in Davos that the Bundeswehr will train Iraqi soldiers in the future. It is unclear, whether these soldiers will be from Iraq's official military or a certain number of Peshmerga. In a recent paper, Germany's Federal Academy for Security Policy (BAKS), calls for continuing to maintain good relations with Erbil. If this is not done, "the Kurds could come under stronger Iranian and Turkish influence" - rather than that of Germany.[11]
[1] Ergebnisse der Sondierungsgespräche von CDU, CSU und SPD. Finale Fassung. 12.01.2018.
[2] See also In the Wake of the War.
[3] See also With German Weapons and Mit deutschen Waffen (II).
[4] The Iraqi Kurdistan Referendum: Repercussions and Future Prospects. Arab Center for Research and Policy Studies. Doha, November 2017.
[5] Stefan Lukas: Quo vadis Nordirak? Bundesakademie für Sicherheitspolitik: Arbeitspapier Sicherheitspolitik Nr. 31/2017.
[6] Adnan Abu Zeed: Baghdad looks to take control of KRG oil. al-monitor.com 06.11.2017.
[7] Adnan Abu Zeed: Border crossings deepen Baghdad-Erbil conflict. al-monitor.com 15.11.2017.
[8] Fazel Hawramy: Kurdistan quickly descending into chaos. al-monitor.com 20.12.2017.
[9], [10] Johannes Leithäuser: Sondierungen im Wüstenstaub. Frankfurter Allgemeine Zeitung 15.01.2018.
[11] Stefan Lukas: Quo vadis Nordirak? Bundesakademie für Sicherheitspolitik: Arbeitspapier Sicherheitspolitik Nr. 31/2017.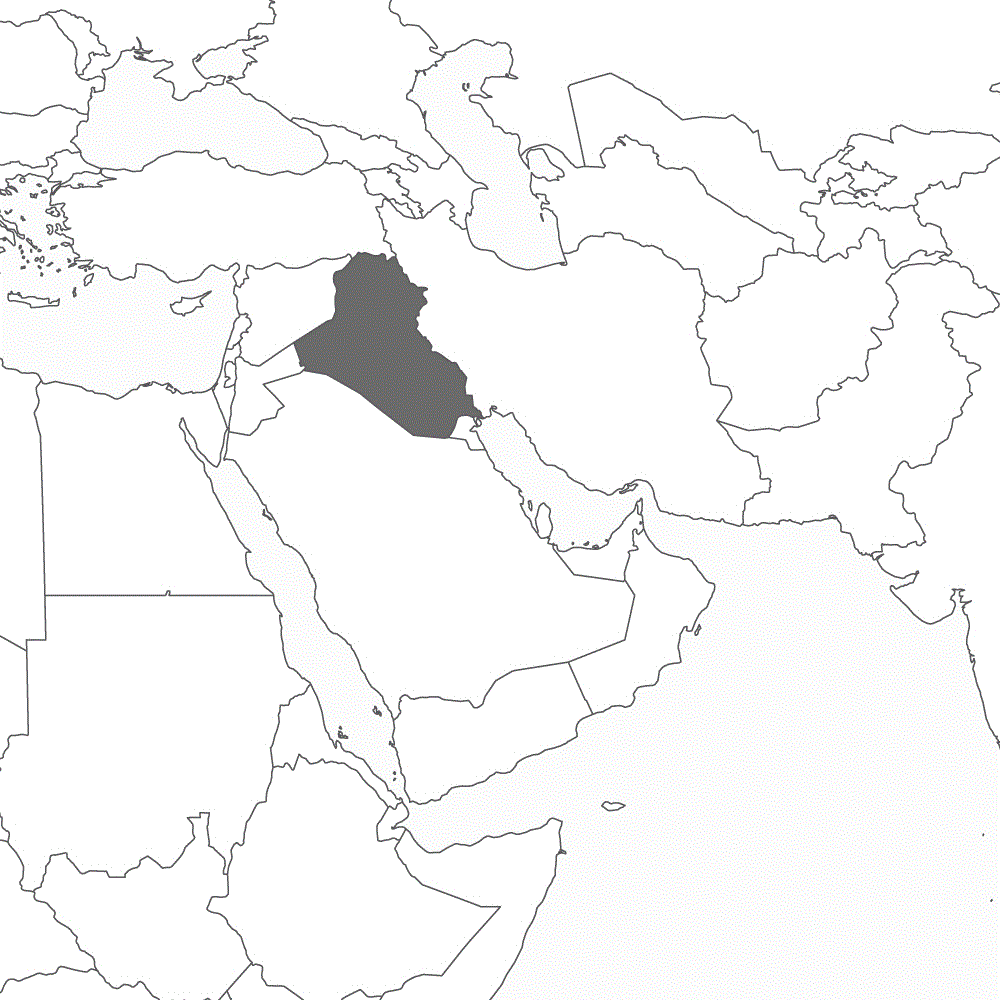 ---