The Limits of the Dictates
BERLIN/ATHENS/BELGRADE/BEIJING | |
BERLIN/ATHENS/BELGRADE/BEIJING (Own report) - Berlin's austerity dictate, ruthlessly imposed on Athens, is suffering its first blowbacks, weakening German hegemony over the EU. The China Ocean Shipping Company's (COSCO) purchase of stakes in the Piraeus Port Authority, Athens had been forced to sell under pressure from Berlin and Brussels, is one example. COSCO, which had already acquired a small share in 2009, has been upgrading the port with investments in the three-digit millions. In the meantime, Piraeus has become Europe's eighth largest port and is among the top 40 worldwide. Greece, which economically has been completely ruined by the austerity dictates, is hoping for more Chinese investments - and is no longer willing to participate in the EU's routine official condemnation of China at the UN Human Rights Council. A similar development can be seen with Serbia. As part of its "Silk Road" initiative, China is planning to upgrade the rail line between Belgrade and Budapest. For the Serbian government, this offers hopes for a long term recovery. Brussels has now launched a probe into this project. According to experts, a policy based solely on austerity dictates and open pressure, as has been pursued by Berlin and the EU, can no longer be successful "in a multi-polar world."
China Invests
The port of Piraeus, near Athens, is a good example of the first blowbacks Berlin's hegemonic policy can suffer due to its austerity dictates. The port is among the public property, the Greek government, under pressure from Germany and the EU, had been forced to sell to pay its debts, despite massive public protests. Last April, the China Ocean Shipping Company (COSCO) was authorized to purchase a 51 percent stake in the Piraeus Port Authority at €280.5 million, to be followed by the purchase of another 16 percent stake at €88 million in 2021, provided it will invest at least €300 million in the port within the next five years. It certainly seems to be the case. COSCO even plans to invest €600 million. The Chinese company had ultimately been the only bidder for the Piraeus Port Authority. In view of the total collapse of Greece's economy during the crisis, no one considered investing in a Greek trading site. German firms, in particular, preferred to invest in crisis resilient branches, such as cheap discount stores,[1] or in a branch that generates profits, even in impoverished countries - tourism. (german-foreign-policy.com reported.[2])
The "Silk Road's" Terminal Port
COSCO, however, has big plans for the port of Piraeus. It is the terminal of the "New Silk Road" sea route, a bundle of transport corridors linking China and Europe by land and by sea. The project is officially called "One Belt, One Road." Piraeus is particularly suitable to serve as a terminal for the sea route, because it is the closest European port to the Suez Canal, through which Chinese goods can be delivered to Europe. Already in 2009, COSCO had been granted concessions for Piraeus and effectively began upgrading the port. Whereas German austerity dictates strangled the Greek economy, the Chinese company invested €600 million, hired 1,000 new workers and increased the port's container-handling volume from 880,000 TEU in 2010 to 3.47 million TEU in 2016.[3] This made Piraeus the world's fastest growing port. According to the International Association of Ports and Harbors it ranks eighth among the largest container ports in Europe and 39th worldwide. After acquiring the majority of shares, COSCO will continue upgrading the port. The construction of a huge floating dock is the next step planned. This will bring Piraeus repair contracts.
"Seeds of Discord"
Athens has begun making political concessions to the People's Republic of China, in light of China's rapidly growing economic influence. This became clear for the first time in June, when the EU, as it has many times before, sought to introduce another declaration condemning China before the UN Human Rights Council. This effort, however, proved unsuccessful - not solely, but also due to Greece's resistance: "unproductive and often selective criticism of particular countries does nothing to facilitate the promotion of the human rights situation in these countries," a Greek diplomat reasoned.[4] This was the first time the EU could not reach an agreement on a common declaration. German politicians sharply criticized Athens. The EU parliamentarian Jo Leinen (SPD) was quoted calling Greece's sovereign judgment "threadbare and superficial." Massive pressure on Athens is expected. German media are already fuming over Chinese "seeds of discord."[5]
Hope for Recovery
China has begun to win new influence in other Southeast European countries. One example is Serbia. That country is suffering severe poverty: the average monthly income is around €350; the unemployment rate is estimated at 18 percent of the labor force, and youth unemployment at 44 percent.[6] German companies have been reaping attractive profits with their business ventures in certain sectors.[7] Berlin has no interest in Serbia's further development, since it suffered heavy destruction under NATO's bombing in 1999. China now plans the upgrading of the railroad line from Belgrade to Budapest, to also handle high speed trains. The planned railway is supposed to cut journey times from Belgrade to Budapest down to about three hours from the current eight. The plan is part of the project to expand a transit corridor to transport the goods unloaded in Piraeus, from Greece to the customers in the heart of Europe. This offers Belgrade a good opportunity, not only in terms of construction projects, but also through a long-term valorization by the transport corridor transiting through Serbia.[8] Of course, the Serbian government is highly interested in this project - worth billions.
Weakening Center of Gravity
EU think tanks are sending out a warning. Projects such as the extension of the Belgrade - Budapest rail line "shouldn't just draw attention to China's growing economic presence on the continent;" they should trigger significant reflection about "the apparent decline of the EU's ability to act as a political-economic centre of gravity," even "for countries on its immediate periphery" wrote the European Council on Foreign Relations (ECFR) in a declaration in late 2016.[9] Recently the ECFR also pointed out that in 2016 the European Commission assessed that the alignment of the Balkan candidate country, Serbia, with EU foreign policy declarations is decreasing significantly: from 89% to 59%. China is not solely responsible for that change, but its growing presence contributes.[10] Brussels must take counter-measures.
Investigations
In fact, the EU has already begun. As was announced back in February, the EU has launched infringement proceedings against Budapest on suspicions that the expansion of the Belgrade-Budapest rail line breached internal market rules.[11] Should Brussels rule against the project, measures would be taken to halt it. The project's collapse cannot be ruled out. China's influence would be weakened; Serbia would once again be left empty-handed.
The consequences of Strangulation
The economist John A. Mathews, who, for a while had taught at Rome's Libera Università Internazionale degli Studi Sociali Guido Carli and is currently teaching at Australia's Macquarie University's Macquarie Graduate School of Management, recently made a very clairvoyant assessment of the German-EU Southeast Europe policy. Had the Germans "not been so obstinate," insisting so hard on austerity, and "strangling the Greek economy," the Greek government might not have been "so keen to welcome the Chinese as new owners of their port."[12] Berlin's strategy "has succeeded in its narrow aims of keeping Greece a subservient partner in the Euro zone - but at the cost of allowing China to establish its bridgehead in Europe's transport networks that will be of major long-term strategic significance." This "episode" reveals, explains Mathews, that "in a multi-polar world, there are limits" to "a strategy of imposing ideologically driven austerity on a single country." However, until now, there is no indication that Berlin's establishment shares this view.
[1] See Those Who Have, Shall Get.
[2] See The Only Remaining Boom Sector.
[3] Akihiro Sano: China's Greek investment is making waves in the Aegean. asia.nikkei.com 16.03.2017.
[4], [5] T. Kirchner, S. Schoepp: Chinesischer Spaltpilz. www.sueddeutsche.de 19.07.2017.
[6] Ralf Borchard: Tausende demonstrieren nach Präsidentenwahl in Serbien. www.deutschlandfunk.de 06.04.2017.
[7] See Axis Berlin-Belgrade-Moscow.
[8] James Kynge, Arthur Beesley, Andrew Byrne: EU sets collision course with China over 'Silk Road' rail project. www.ft.com 20.02.2017.
[9] Agatha Kratz, Dragan Pavlićević: Belgrade-Budapest via Beijing: A case study of Chinese investment in Europe. www.ecfr.eu 21.11.2016.
[10] Michal Makocki: China in the Balkans: The battle of principles. www.ecfr.eu 06.07.2017.
[11] James Kynge, Arthur Beesley, Andrew Byrne: EU sets collision course with China over 'Silk Road' rail project. www.ft.com 20.02.2017.
[12] John A. Mathews: China's Takeover of the Port of Piraeus in Greece: Blowback for Europe. In: The Asia-Pacific Journal. Japan Focus. Volume 15, Issue 13, Number 3. 01.07.2017.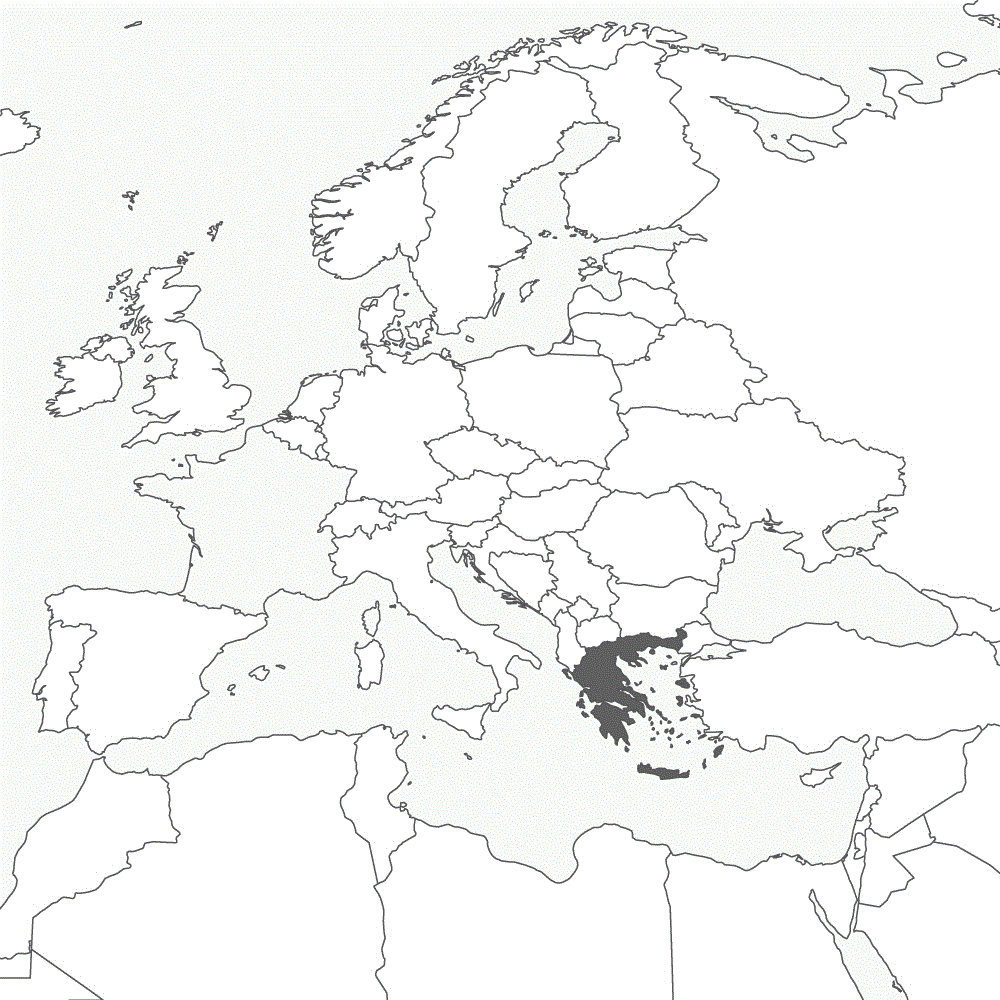 ---