Those Who Have, Shall Get
ATHENS/BERLIN | |
ATHENS/BERLIN (Own report) - Through loans and government bonds, Germany is reaping a billion euros in profits from Greece's debt crisis. The German government has confirmed that profits from financial transactions with Greece have already reached €1.34 billion. German firms have also profited from the fact that, due to the crisis, Greece has been forced to sell government property. In a joint venture, just recently, a German investor bought the majority of shares of Greece's Thessaloniki Port Authority - in cooperation with a fabulously rich Greek oligarch. At the same time, the German discounter Lidl was able to increase its market shares in competition with its Greek supermarket rivals because growing poverty is forcing people to buy low-priced groceries. Mass emigration, particularly that of highly qualified Greeks, is generating little noticed profits. Many Greeks, whose expensive education was paid by Athens, now work in Germany - placing their skills, for which Germany has not paid a cent, at Germany's disposal.
A Billion in Profits
Through loans and government bonds, Germany is reaping a billion euros in profits from Greece's debt crisis. In its response to a parliamentary interpellation, the German government has confirmed that profits from diverse financial transactions with Greece have already reached €1.34 billion. The German Reconstruction Loan Corporation, (KfW), for example, has raked in about €393 million in net interests payments from a loan to Athens in 2010.[1] Profits were also added from Greek government bonds, the European Central Bank (ECB) had purchased in the name of crisis management between 2010 and 2012. Each year, the ECB had distributed those profits to the European countries' central banks. Although the EU member states had decided in late 2012 to transfer those profits to Athens, so as not to appear to be crisis profiteers, this has only been done once - in 2013. Due to political differences with Athens, the profits were frozen on a special account in 2014 and have to not been paid since 2015. Germany's share of the profits have reached €952 million since 2015.
Pearls of State Property
German companies seeking expansion are also profiting from the Greek crisis. They are provided access to - at this moment, a limited number of - pearls of Greece's state property, which Athens has been forced to sell under German and EU pressure. The sale of the Thessaloniki Port Authority SA is the most recent example, when, on April 24, a German investor together with a French and a Greek enterprise bought 67 percent of its shares. Of those 67 percent, the Deutsche Invest Equity Partners (DIEP) obtained a 47% majority, with the French Terminal Link SAS and the Greek Belterra Investment having to settle for 33 and 20 percent, respectively.[2] Initially, the concession will extend over a period of 34 years. The Thessaloniki Port Authority SA has been operating profitably, providing the Greek state €5.5 million, with a turnover, in the first half of 2016 alone, of nearly €21.2 million. Even if the profits do not increase in the near future, the buyers will have completely amortized the purchasing price of nearly €232 million in around 20 years. The Thessaloniki port is particularly attractive because it can service large areas of Southeast Europe and the Black Sea region.
A Greek-Russian Oligarch
As in other cases, (german-foreign-policy.com reported.[3]) the takeover was made in close cooperation with a Greek oligarch. The Belterra Investments are owned by Iván Savvidis, born of Greek-speaking parents in 1959 in Soviet Georgia, who became wealthy in Russia. He is the owner of Donskoy Tobacco, Russia's largest independent tobacco producer and has built up a business empire in Greece. Savvidis, whose estimated wealth is a half-billion dollars, considers himself "Greece's lobbyist in Russia and Russia's lobbyist in Greece."[4] He has already profited from the forced sales of Greek state property, and 2013 obtained the majority of the Greek Sekap tobacco company, as well as the management of Thessaloniki's "Makedonia Palace" luxury hotel. He is also the president of Thessaloniki's PAOK Soccer Club.
Poverty Generates Profits
Whereas, in their dealings with Greek companies, German companies are usually cooperating with fabulously rich oligarchs, the Lidl discount chain is one of those profiting from the crisis, taking advantage of the growing poverty-driven necessity to purchase cheap groceries. According to a recent survey taken by the University of Economics and Business in Athens the average monthly household expenditure in supermarkets came to €274 against €310 a year earlier. Some 63.4 percent of Greeks said they buy fewer products and 45.8 percent buy only the absolute necessities. According to the survey, the number of small food retail stores has dropped from about 32,000 in 2005 to 27,000 in 2015 with major chains showing their sales values plummet at the same time. Only the discount food chain Lidl is showing increases, the study noted.[5] In fact, between 2010 and 2014, the German discount chain had increased the quantity of its outlets from 206 to 220 and has steadily increased its turnover. Lidl has announced its plans to repeat its last year's investment of €100 million this year. This will enable Lidl to open new outlets and further strengthen its share of Greece's retail market.
Mass Migration
Germany is reaping benefits also from Greece's mass migration. High unemployment, rampant poverty and a lack of perspective is forcing - particularly younger - Greeks to flee the country in droves. According to current estimates, 450,000 people have left Greece since 2008; many of whom, according to the state-owned Germany Trade and Invest (gtai) foreign trade agency, are "young and well educated." This process has assumed such proportions that Greek companies are complaining of a "growing lack of skilled labor."[6] Greece is particularly losing many of its university educated. In an April 2013 study, Lóis Lambrianidis, an economic geographer at Thessaloniki's University of Macedonia, confirmed that more than 120,000 Greeks with a scholarly education had already emigrated, which "corresponds to ten percent of Greece's scholarly educated personnel."[7] Many of them have emigrated to Germany, where more than 114,000 Greeks had moved between 2008 and 2014. According to a study commissioned by Germany's Ministry of Health, more than 3,000 Greek doctors were already working in Germany by 2014. Berlin is systematically promoting this immigration of Greek specialists, for example with newly created special programs of the unemployment office.[8]
Export Country of Human Capital
The economic consequences of this poverty-induced, practically forced emigration was evaluated last year by the political scientist, Andréas Gkolfinópoulos. He found that, for the Greek state, this mass migration of well-educated people represents a loss of "particularly valuable human capital." It had been very expensive to train these highly qualified people; their training was usually "publicly financed" noted Gkolfinópoulos. When these highly qualified people migrate, Greece will have made an investment, whose returns will be harvested by other countries - including Germany. The fact that "Greece is particularly losing its medical personnel to other countries" is a hard "blow to the public treasury, because medical studies are the most expensive." Gkolfinópoulos concluded: "In the neo-liberal European Union, Greece has evolved into an export country for the highly qualified, from whom the high-performance Northern European countries are benefiting most" - Germany in particular.[9]
Greece's systematic plunder during the crisis, is having negative consequences on Berlin's primary foreign policy objectives. german-foreign-policy.com will soon report.
[1] Daniel Brössler: Deutschland macht mit Hilfen für Griechenland Milliardengewinn. www.sueddeutsche.de 11.07.2017.
[2] Neue Hafengesellschaft von Thessaloniki will 180 Mio. Euro investieren. www.gtai.de 05.05.2017.
[3] See The Only Remaining Boom Sector.
[4] Ferry Batzoglou: Ivan, der Schreckliche. www.faz.net 27.08.2013.
[5] Austerity-Crushed Greek Households Keep Cutting Food Purchases. www.thenationalherald.com 04.04.2017.
[6] Lohn- und Lohnnebenkosten - Griechenland. www.gtai.de 14.04.2017.
[7] «Αντίο Ελλάδα» από 120.000 επιστήμονες. www.ethnos.gr.
[8] See Among Vultures.
[9] Andreas Gkolfinopoulos: Kapital- und Brain-Drain in Griechenland. In: Aristotelis Agridopoulos, Ilias Papagiannopoulos: Griechenland im europäischen Kontext. Wiesbaden 2016. S. 159-175.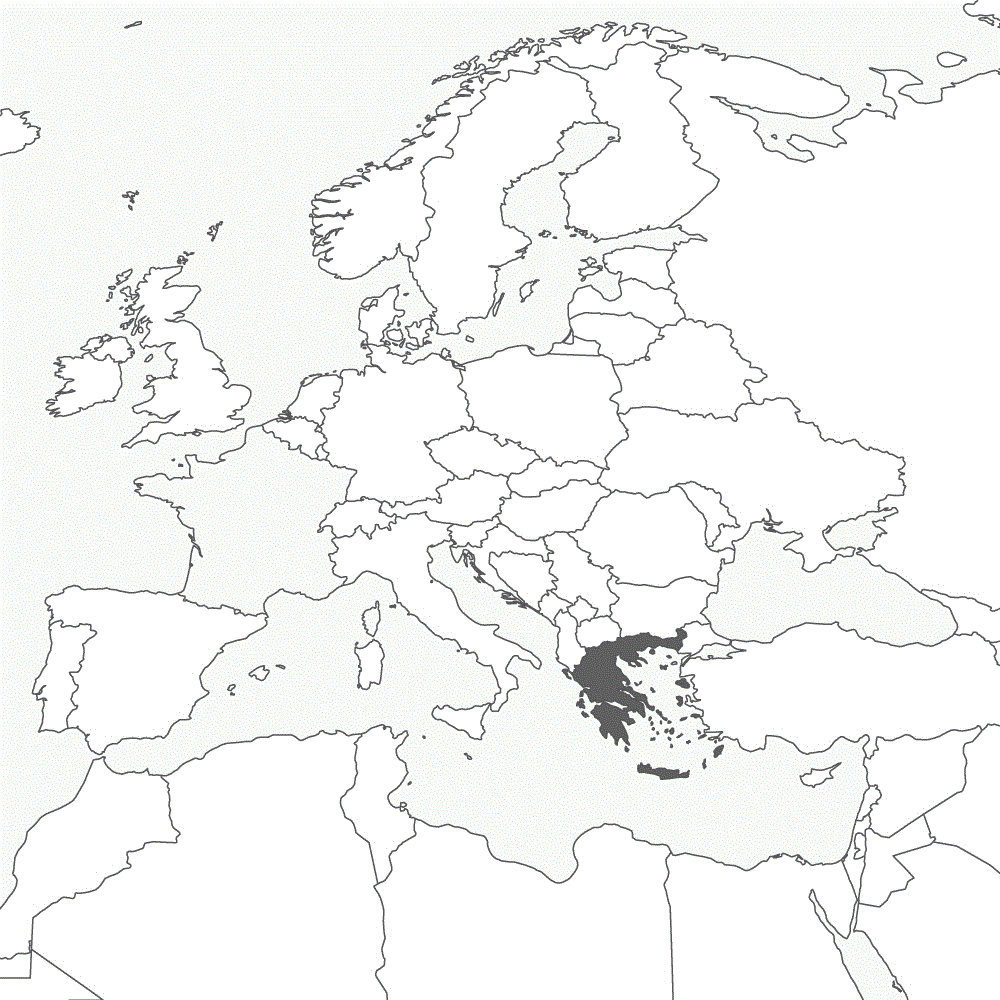 ---