France's Elections
PARIS/BERLIN | |
PARIS/BERLIN (Own report) - Berlin's favorite candidate took the lead in the first round in Sunday's French presidential elections. According to the latest predictions, Emmanuel Macron won with 23.4 percent of the votes, followed by Marine Le Pen of the Front National with 22.6. Macron is expected to win the May 7 runoffs. Initially, the German government had banked on and openly promoted the conservative candidate François Fillon. However, after his approval ratings significantly dropped in the polls, due to the scandal over high payments to his wife as his parliamentary assistant, Berlin was forced to turn to Macron. Like Fillon, Macron is considered "Germany-compatible" by a German think tank, whereas all other candidates are viewed as unsuitable for "constructive cooperation" because of their criticism of the EU and/or of NATO. Recently, Germany's Finance Minister Wolfgang Schäuble ostentatiously recommended voting for Macron. Berlin's interference on behalf of Macron shows once again that German domination of the EU does not stop at national borders, and - according to a well-known EU observer - surpasses by far Russia's feeble meddling in France.
"Germany-Compatible"
In a brief analysis, published shortly before the first round of France's presidential elections, the German Council on Foreign Relations (DGAP) examined the extent to which the presumed policy of the five most promising candidates would comply with German interests. "Only two of them are really Germany-compatible," the DGAP declared, "Emmanuel Macron und François Fillon."[1] "Important aspects" of their positions "coincide with those of the German government," the think tank analyses. Both announced "ambitious reform programs," whose implementation would be "the prerequisite for joint initiatives in the framework of the economic and monetary union." Even though the existence of "disagreements" cannot be denied, "compromises are quite realistic." Concerning the socialist candidate Benoît Hamon, the DGAP criticized that he would like to "rescind the Maastricht criteria and the related stability course." Jean-Luc Mélenchon (Parti de Gauche) and Marine Le Pen (Front National) even reject major elements of today's EU and France's integration into NATO. A "constructive cooperation" with them is thus "difficult to imagine."
First Choice
Already since the beginning of this year, Berlin has been openly interfering in its neighboring country's election campaign by systematically supporting first Fillon and then Macron. In Berlin, objections had been initially raised against Fillon because he was seeking a certain alignment with Russia. But even French experts assumed that Fillon would not be able to pursue such a policy against Berlin's will. (german-foreign-policy.com reported.[2]) Berlin, however, approved Fillon's plans to scrap the 35-hour work week once and for all, raise the retirement age to 65, deregulate the labor market, raise the value added tax by two percent, and cut 500,000 French civil service jobs. This would amount to a complete alignment with the German austerity policy. Already in November 2016, the French business press reported that German Finance Minister Wolfgang Schäuble explicitly praised Fillon's electoral platform.[3] On January 23, 2017, Schäuble, Defense Minister Ursula von der Leyen and Chancellor Angela Merkel held talks with Fillon in Berlin, thereby offering him the chance to present himself to the French public as the welcomed candidate of the EU's hegemon. At his subsequent meeting in the Berlin headquarters of the CDU-affiliated Konrad Adenauer Foundation, Peter Altmaier, Head of the Federal Chancellery, told Fillon, "we hope that you will return as President as soon as possible."[4]
Second Choice
Soon after that, the German government was obliged to change course because Fillon's approval ratings significantly dropped in the polls due to his scandal surrounding high payments to his wife and children as parliamentary assistants. Berlin then began backing Macron. On March 16, Chancellor Merkel granted him an audience and, together with Foreign Minister Sigmar Gabriel, he appeared before the press in the German Foreign Ministry. On the evening of March 16, a public panel discussion on the "Future for Europe" was organized with Macron and the German philosopher Jürgen Habermas [5] in the German capital to enhance the French candidate's prestige, which was also widely reported in the French media. Macron has not only shown his complete commitment to cooperation with Berlin in a Germany-dominated EU. He is also well remembered by the German government because, during his term as France's Minister of the Economy (August 2014 to August 2016), he had tackled the comprehensive deregulation of the labor market.[6] Just recently, German Finance Minister Schäuble openly promoted Macron. The man has "a lot of charm," Schäuble declared, "I would probably vote for Macron."[7] When this massive German interference on his behalf began to become counterproductive - particularly Schäuble is not exactly popular in many EU countries - Macron saw himself obliged to verbally distance himself. Last week, the candidate declared that Germany's trade surplus and "its economic strength in its present form" are "unacceptable."[8] This statement, however, is generally perceived as being motivated by the elections and as a meaningless dissociation.
Model CDU
The German interference - crowned on April 15, by German President Frank-Walter Steinmeier's demand, in the French daily "Ouest-France," that the voters ignore the "siren song" of the non-EU-oriented parties [9] - is not unique. The German government had already massively intervened into the 2012 presidential elections in favor of Nicolas Sarkozy. In the fall of 2011, Sarkozy's UMP party even formulated its election platform in close cooperation with the CDU-affiliated Konrad Adenauer Foundation. The German press remarked with irony that the UMP had "even closely inspected the CDU's headquarters near Berlin's Tiergarten" to "better plan their own new party headquarters."[10] The DGAP noted that "Sarkozy, the American," - as he preferred to call himself at the beginning of his term because of his temporary orientation on Washington - had become "Sarkozy, the German."[11]
Putin, Trump and Merkel
The interference into the French presidential election campaign demonstrates that German domination of the EU hardly knows borders. It also highlights that the threat of unprecedented interference emanating only from Russia is a propagandistic claim. On the weekend, the Brussels-based journalist, Eric Bonse, a keen observer of the EU, noted that even though Russian President Vladimir Putin had received the far-right candidate Marine Le Pen (Front National) for exclusive talks in Moscow, Le Pen's most obvious backing, however, was given by US President Donald Trump, when he praised her "most determined stand" opposing jihadist terror.[12] In addition, already in January, Le Pen had met with one of Trump's contact persons in New York. The members of the US Congress, Steve King and Dana Rohrabacher, had traveled to Paris to meet with Le Pen in February.[13] In view of the intensive German support for Macron, Bonse, who cannot be suspected of affinity either to Russia or to the Trump administration, concluded, that all this is "nothing compared to Germany's interference."[14]
[1] Claire Demesmay (Hg.): Frankreichs Präsidentschaftswahl 2017: Was die fünf wichtigsten Kandidaten für Deutschland bedeuten. DGAPkompakt Nr. 4, April 2017.
[2] See No Chance.
[3] Wolfgang Schäuble loue le programme de François Fillon. www.lesechos.fr 29.11.2016.
[4] Thomas Hanke: CDU empfängt Fillon wie den neuen Präsidenten. www.handelsblatt.com 24.01.2017.
[5] Zu Habermas' Europakonzeption: Hans-Rüdiger Minow: Zwei Wege - Eine Katastrophe. Flugschrift No. 1. Aachen 2016. german-foreign-policy.com/bestellung_flugschrift/ .
[6] See The Price of Deregulation.
[7] "Wahrscheinlich würde ich Macron wählen". www.spiegel.de 11.04.2017.
[8] Hollande warnt vor Populisten. Frankfurter Allgemeine Zeitung 18.04.2017.
[9] Interview mit der Funke-Mediengruppe. www.bundespraesident.de 15.04.2017. Ouest-France ist die meistverkaufte Tageszeitung Frankreichs.
[10], [11] See Sarkozy, the German.
[12] Von Putin bis Merkel: Alle mischen sich ein. lostineu.eu 22.04.2017.
[13] Johannes Kuhn: Trump deutet Unterstützung für Le Pen an. www.sueddeutsche.de 22.04.2017.
[14] Von Putin bis Merkel: Alle mischen sich ein. lostineu.eu 22.04.2017.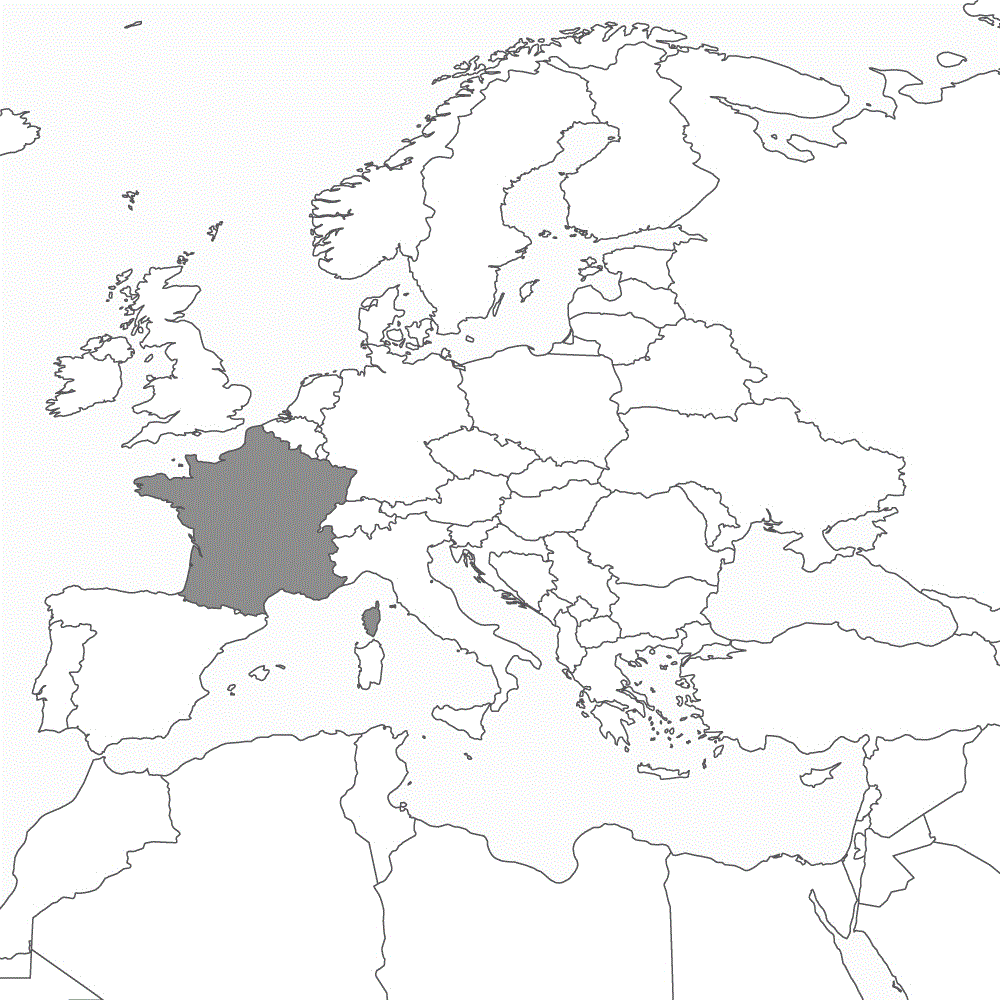 ---