Partners at the Pacific
BERLIN/TOKYO | |
BERLIN/TOKYO (Own report) - Germany's Chancellor Angela Merkel and Japan's Prime Minister Shinzo Abe opened the CeBIT digital trade fair in Hanover on Sunday, emphasizing their commitment to expand German-Japanese cooperation. Japan is "a friend," Merkel declared, with whom one can advance in promoting digitalization. Japan had once been the Federal Republic of Germany's most important East Asian business partner, but, in terms of German foreign investments and trade, it has fallen far behind China over the past few years. Even though strategically highly significant, from a German point of view, economic relations have been stagnating. A counterweight to Beijing in East Asia would be advantageous for Berlin's foreign policy. Germany has therefore begun to expand military cooperation with the Japanese armed forces. During his visit in Tokyo last November, Germany's President, at the time, Joachim Gauck, explicitly encouraged Japan's rearmament, which is pointed directly at China. Having taken a sharp nationalist course, the Japanese government will send a new helicopter carrier to train with the US Navy in the South China Sea in May.
"Lead in Digitalization"
Japanese Prime Minister Shinzo Abe is currently visiting Germany on the occasion of this year's CeBIT digital trade fair in Hanover. For quite some time, Berlin and Tokyo have been trying to intensify their cooperation in areas such as the "Internet of Things" and robotics. Faced with growing East Asian competition from China and South Korea, Japan, for decades, has won comprehensive experience in robotics, which Berlin now hopes to be able to use for German companies. Japan is this year's partner country, and with nearly 200 enterprises is the country with the largest participation ever at Hanover's CeBIT. The objectives are ambitious: "Cooperating at the CeBIT is the first step toward expanding Japanese-German relations," according to Hiroshige Seko, Japan's Minister of the Economy, Trade and Industry. Together with Germany, his country would like "to lead the world" in the booming field of digitalization.[1] For this, Germany and Japan are natural partners, the minister declared.
Japan is Falling Back
Successful expansion of cooperation in robotics is all the more important for Berlin and Tokyo because their business cooperation has been stagnating for years. German exports to Japan have hardly increased in the past five years and are at the level of German exports to the much smaller Denmark. German imports from Japan have stagnated even since the early 2000s and are presently still below their 2001 level. Japan - once the Federal Republic of Germany's most important business partner in East Asia - has fallen far behind the People's Republic of China. In 2001 Japan was leading as a site for German direct investments, as buyer of German exports and as its East Asian supplier. In 2013 German direct investments in China were four times the investments in Japan. The German-Chinese trade volume is now more than four times German-Japanese trade. Even South Korea is slowly catching up to Japan in Germany's foreign trade statistics. Electronic imports from Japan - once the classic sector of Japanese imports to Germany - have decreased from 10.5 percent in 2008 to 4.9 percent in 2016, whereas imports from China are at 37.5 percent.[2]
Free Trade Alliances
For years, to reinforce business relations with Japan, Berlin has been striving to reach a free trade agreement between Japan and the EU. Negotiations are well advanced and an agreement should be signed possibly this year. They have received an added impetus through the Trump administration's revocation of the Trans-Pacific Partnership (TPP). Japan had attached great value to TPP and is now seeking alternatives. East Asia, however, may be facing major upheavals. Whereas TPP was aiming to economically consolidate the Pacific Basin countries, excluding China [3] to form a sort of anti-Beijing economic block, a completely new constellation could now emerge. Last week, representatives from the twelve TPP countries met in the Chilean coastal town Viña del Mar - the USA was represented only by an ambassador - to discuss a possible resumption of the TPP project. South Korea and China were also invited. Beijing has for several years been working on a free trade agreement known as the Regional Comprehensive Economic Partnership (RCEP), aimed at affiliating the People's Republic, Japan, South Korea, India, the ASEAN countries, Australia and New Zealand in a Western Pacific economic alliance. If TPP fails, the remaining countries could be integrated into RCEP, of course, excluding the USA. If RCEP were to be concluded, the world's largest free trade alliance would emerge in the global economy's future Pacific center - presumably with the exclusion of the United States.
Militarily Against China
Independent of this development, Washington is intensifying the region's arms buildup - against China. Japan has also initiated extensive measures with massive rearmament and gradual preparations for offensive operations - which in fact is prohibited under Japan's constitution. According to last week's reports, Tokyo is deploying its new helicopter carrier to train with the US Navy in the South China Sea.[4] An escalation of tensions between Japan and China - with both already engaged in sharp territorial disputes over islands in the East China Sea - can be expected. This would also be of concern to Germany, which - to a lesser extent - has been supplying Japan arms and, since some time, is expanding military contacts with the Japanese armed forces. In November, during one of his last foreign visits as German President, Joachim Gauck promoted expanding Japan's militarization. In the future, he would like to see "an even more active dialogue on security-policy between Japan and Germany," Gauck declared in Tokyo. (german-foreign-policy.com reported.[5]) The alleged "dialogue" would mean closing ranks against China.
"Right-Wing Populism from Above"
Japan, with which Germany is seeking closer economic and military cooperation, has taken a sharp nationalist course. This course is generally associated with Abe becoming Prime Minister. Abe, who arrived in Hanover yesterday, "is anticipating in Japan, (…) what right-wing populists dream of in Europe,"[6] a leading German daily recently noted. With his visit at the Yasakuni Shrine, which is also honoring some WW II war criminals, he is promoting a nationalist transformation of the state, he is permitting the growing falsification of history and he is responsible for the increased patronizing of the media. As a result, Japan slipped from 22nd down to 72nd on the world press freedom index issued by "Reporters Without Borders." Observers note that with the Nippon Kaigi ("Japan Conference"), a nationalist lobby organization has gained significant influence. Of the 722 parliamentarians, 289 are members and 13 of the 19 ministers and the Prime Minster Abe are in close contact with Nippon Kaigi. Nippon Kaigi says of itself that it is striving to strengthen the empire, loosen the separation of state and religion, upgrade the traditional family and gender roles, promote the country's militarization and end critical consideration of Japan's crimes during WW II. "Right-Wing populism in Japan" is a "process guided from above," particularly pushed by the country's elite, according to Gabriele Vogt, japanologist at the Hamburg University.[7] The new nationalism is pushing the country ever deeper into a confrontation with China.
[1] Martin Kölling: Wie Japan um deutsche Partner wirbt. www.handelsblatt.com 18.03.2017.
[2] Vietnam steigt zum drittgrößten asiatischen Lieferanten für Deutschland auf. www.gtai.de 08.03.2017.
[3] An den TPP-Verhandlungen waren beteiligt: USA, Kanada, Mexiko, Peru, Chile, Australien, Neuseeland, Brunei, Malaysia, Singapur, Vietnam, Japan.
[4] Sam LaGrone: Report: Japan's Largest Warship Heading to South China Sea, Will Train With U.S., Indian Navies. news.usni.org 13.03.2017.
[5] See Der Militarisierungshelfer.
[6], [7] Axel Weidemann: Kein Volk ist eine Insel. Frankfurter Allgemeine Zeitung 21.02.2017.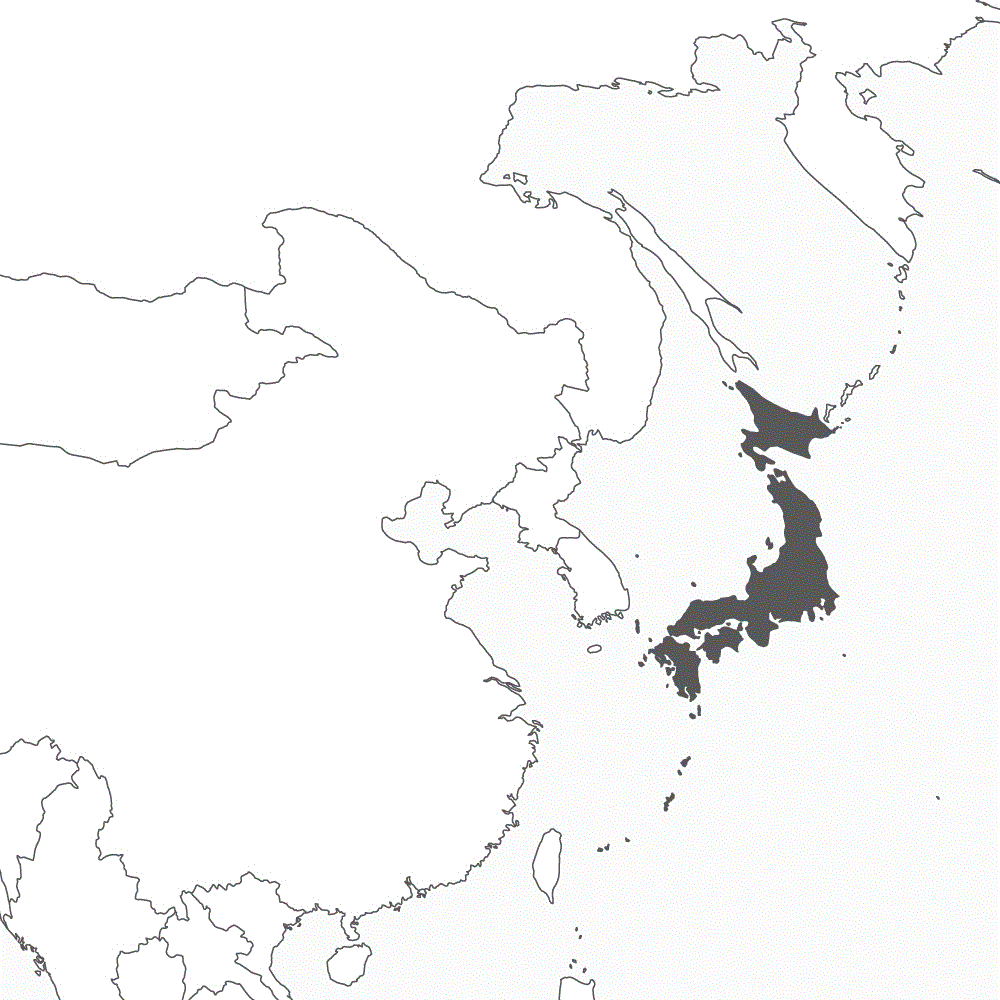 ---