The Only Remaining Boom Sector
BERLIN/ATHENS | |
BERLIN/ATHENS (Own report) - The German Fraport Company is preparing, under very strong protests from Greek trade unionists, to take over the operation and management of 14 of Greece's airports. The concessions, which Fraport was awarded back in late 2015, will entrust the German company with the operational and management functioning of Greece's most profitable regional airports - for a duration of 40 years. Annual profits are estimated to begin at 90 million Euros. The Greek state with retain 23 regional airports, including several that are in acute deficit, but must still be expensively maintained, as links between remote islands and the Greek mainland. One of the most powerful Greek oligarchs has a share not only in Fraport's profits from the current takeover, but has for years been involved in operating the Pulkovo Airport in St. Petersburg. Fraport is one of the few German companies still investing in Greece. Many others are withdrawing from the country. The country's crisis had led to a massive reduction in consumption, which does not permit attractive profits. The most important exception to this rule is the tourism sector, from which the Fraport airports can make profits in processing vacation flights.
Duty Free
Back in 2014 and 2015, Germany's Fraport company was able to secure the control over 14 Greek regional airports, which will soon take effect. November 25, 2014, the company was awarded the contract - in principle, by December 14, 2015, the last hurdles raised by Greece's new Tsipras government (early 2015) could be overcome, and the concessions contracts were formally signed. Upon payment of 1.234 billion Euros and an annual fee, initially of 22.9 million Euros, Fraport will assume control of the operations and management of the airports in the next few weeks.[1] The company, headquartered in Frankfurt, has secured favorable contractual conditions in the deal. As the journalist, Niels Kadritzke writes, the company may "abrogate all contracts with partners and tenants and conclude new contracts," but is not obligated to "compensate those companies, shops or restaurants" being thrown out. "The Greek state must assume the costs of breach of contract penalties."[2] This also includes severance payments for employees dismissed due to the Fraport takeover, as well as liabilities for victims of work accidents. Athens must also assume the costs of delays, when reconstruction projects must be halted "because of archeological discoveries," according to Kadritzke. Fraport is additionally "exempted from paying any real estate and municipal taxes."
Profits
The fact that Fraport is only taking control of the most lucrative of Greece's 37 regional airports is a supplementary aspect. Greece maintains a number of airports regularly running a deficit. They cannot, however, be shut down because they insure transportation between remote islands and the mainland. The original plan had been to divide the 37 airports into two groups in such a way that the deficient airports could be balanced out with the profitable ones. The troika - under strong German influence - thwarted this plan. Greece's privatization authority - the Hellenic Republic Asset Development Fund (TAIPED) - took the advice of Germany's Lufthansa Consulting firm, and ultimately made a package deal with Fraport of 14 lucrative airports. (Lufthansa holds 8.45 percent of Fraport AG's shares.) Most recently, these properties were generating profits of around 150 million Euros annually. Already at the end of 2014, Fraport announced it was expecting annual returns of around 180 million Euros and an annual profit of at least 90 million Euros. The other 23 airports, including some that are chronically in the red, will remain Greek state property, with the state carrying the costs of maintenance.
Oligarchs
However, Greece will not end up completely empty handed. Fraport, which is majority owned by German state authorities,[3] has the assignment of operating and managing the 14 airports in collaboration with the Copelouzos Group, one of the largest Greek conglomerates. In 1991, Dimitris Copelouzos, its owner, one of the country's most powerful oligarchs, founded, with the assistance of Gazprom, the Prometheus Gas S.A., to import Russian gas to Greece. Awhile back, according to documents published by Wikileaks, the US embassy in Athens wrote that Copelouzos - unlike the other Greek oligarchs, who have achieved their wealth in doing business with western countries - has "extensive and growing ties to Russia and Russian interests."[4] For years, Fraport has been cooperating with him at St. Petersburg's Pulkovo Airport, wherein the company in Frankfurt carries 35.5% of the shares and the Copelouzos group 7 percent. With the reinforcement of their cooperation, Fraport is contributing to the stabilization of this widely criticized Greek oligarch's influence.
Conqueror
For quite some time, there has been strong protest against the transferring of the 14 regional airports to German control. For example, the Greek civil aviation union, OSYPA called for strikes in opposition to Fraport's entry in January and June 2016. OSYPA has also lodged a complaint with the EU Commission. With its effective control of these 14 regional airports, Fraport has been allowed a sort of monopoly - "a privileged position on the domestic market, permitting it full independence in setting prices and business strategies regardless of the customers at the regional airports," explained the trade union in its complaint's argumentation. In addition, the EU Commission may only grant concessions for the duration needed to generate the adequate amount of profit. Fraport is likely to achieve this in twenty years - only half of the 40 years allotted. The Chair of OSYPA, Vasilis Alevizopoulos, has announced that the struggle against Fraport's takeover will continue. "They are conquerors, not investors," he declared.[5]
Destroyed by the Crisis
The Fraport deal is currently the largest German investment in Greece. German business activity in Greece has been significantly declining. The number of German companies investing in that country has shrunk from 195 in 2010 to 119 by the end of 2013. The crisis has dramatically reduced Greek consumption, thereby significantly reducing the country's profitability for German companies. This is also reflected in Greek imports from Germany, which have dropped from around 8.3 billion Euros in 2008 to approx. 4.7 billion Euros in 2015 - going from 24th to 39th place on Germany's list of export customers. Only the tourist industry continues to boom. This is also due to the fact that other tourist destinations, such as Tunisia, Egypt and Turkey, which more often have recently been the victims of terrorist attacks, are being avoided. This is to Greece's benefit. TUI, for example, the German tourism company, earning its money from vacation bookings, recently announced a 41 percent plus on its books for its business with Greece. Around two-thirds of all tourists arriving in Greece, enter through the 14 airports Fraport will soon be operating at a profit. The tourism sector is one of the few remaining sectors, where German businesses can still make profits in a Greece destroyed by the crisis. Their profits are coming more from the financially sound tourists from prosperous nations, than from their Greek hosts.
[1] The airports: Thessaloniki, Chaniá (Kreta), Rhódos, Santoríni, Míkonos, Aktío (bei Préveza), Kavála, Kefaloniá, Kérkira (Korfu), Kos, Sámos, Mitilíni, Skiáthos and Zákinthos.
[2] Niels Kadritzke: Privatisierungsschwindel in Griechenland. www.monde-diplomatique.de 09.03.2016.
[3] Die Fraport AG gehört zu 31,34 Prozent dem Bundesland Hessen sowie zu weiteren 20,01 Prozent den Stadtwerken Frankfurt am Main.
[4] Dimitrios Copelouzos and the Copelouzos Group: Gazprom by any other name? wikileaks.org.
[5] Giorgos Christides: "Sie sind Eroberer, keine Investoren". www.spiegel.de 24.10.2016.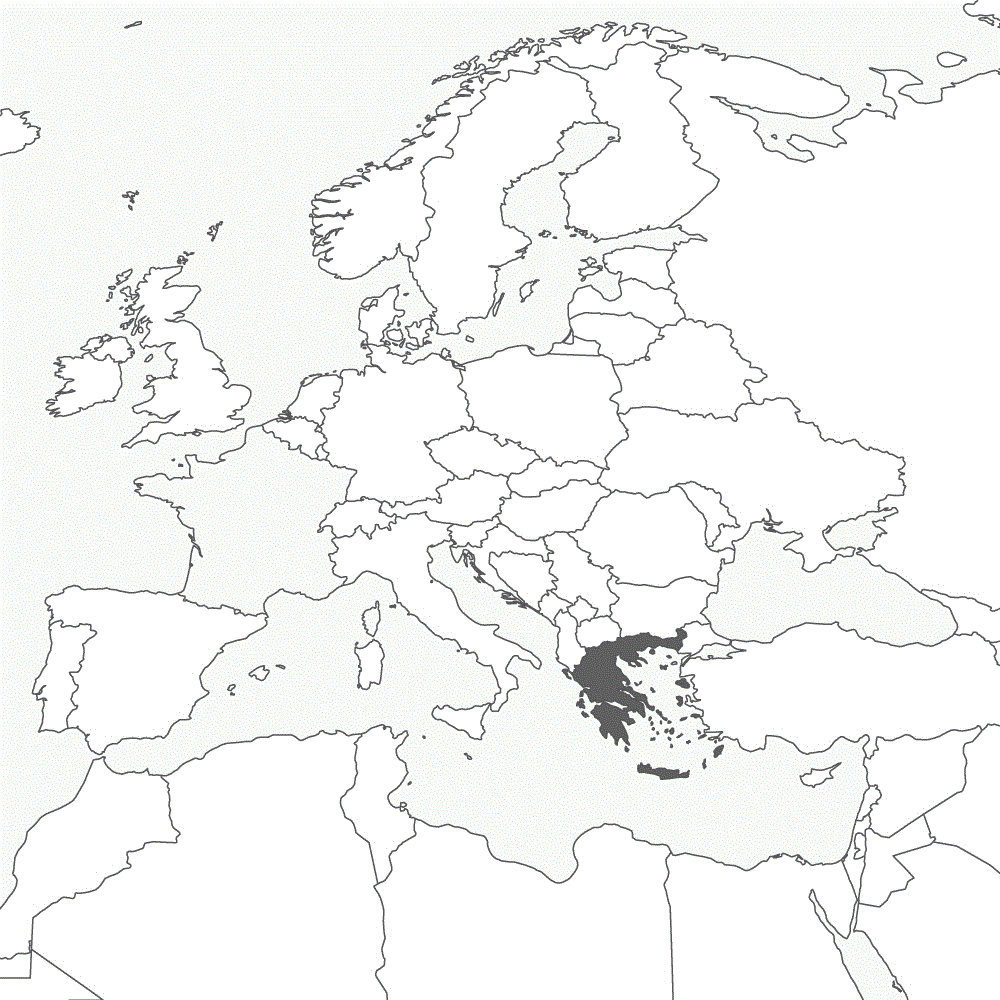 ---