Cheap Commemoration
BERLIN/WINDHOEK (Own report) - Representatives of Namibia's Ovaherero and Nama peoples have filed a class action complaint, while Berlin is trying to get off cheap in the dispute over compensation for Germany's colonial crimes. The victims' descendants are demanding compensation for the seizure of their land and cattle and for the genocide perpetrated on their ancestors in South West Africa, a German colony at the time. The German government was poised to reach a negotiated settlement with the Namibian government in the compensation dispute. Windhoek was supposed to renounce all compensation claims and, in return, receive a "Future Foundation" to appease the Ovaherero and Nama peoples - who would otherwise be left empty handed - with memorial sites and other projects of cheap "commemorative culture." Berlin sees good chances to ward off compensation lawsuits. The relevant norms of international law, at the time, offer no basis for proceedings against the massacres in German South West Africa, according to an expertise of the Reference and Research Service of the German Bundestag. Genocide is a criminal offense only since 1948, and therefore cannot be retroactively prosecuted. The "Future Foundation" was scheduled to be soon inaugurated with an official apology by Germany's president. The class action complaint has now put this timetable on hold.
German Colonial Crimes
Representatives of the Ovaherero and Nama peoples have filed a class action complaint to obtain compensation for Germany's colonial crimes. The complaint, filed last Thursday in the US District Court in Manhattan, pertains to the German colonialists' seizure of large areas of territory and countless heads of cattle without compensation, between 1885 and 1903. This robbery destroyed the Ovaherero and Nama peoples' basis for survival. The complaint also pertains to the German colonialists' systematic rape of women and girls and abuse of the Ovaherero and Nama as forced labor. The document centers on the genocide carried out on the two South West African linguistic groups, massacred by German troops or forced into the desert to die of thirst, beginning in 1904. The plaintiffs also point out that those surviving the massacres were forced to vegetate in concentration camps under horrific conditions. Many died of diseases, malnutrition and exhaustion or while serving as human guinea pigs in medical experiments. The class action complaint speaks of more that 100,000 victims.[1]
"In the Sense of Our 'Lord's Prayer'"
The class action complaint was filed at a very inconvenient moment for the German government. Already for some time, Berlin has been trying to finally have compensation demands from Namibia withdrawn as an issue once and for all. Since the late 1990s, this demand has been repeatedly raised - politically or judicially. Thus, Germany has changed its political approach. Until about two years ago, Berlin had concentrated its efforts on rejecting the qualification of Germany's colonial crimes as genocide, refusing any form of apology, which could be interpreted as an admission of guilt, to avoid providing a legal basis for lawsuits. This strategy has led to growing anger in Namibia. In 2004, on the occasion of the centennial of the beginning of the genocide, Heidemarie Wieczorek-Zeul, German Minister of Development at the time, felt compelled to mollify anger with a formulation that was taken as an apology - even though, in the judicial sense, it was none. In a public speech, she asked for "forgiveness of our debts," adding explicitly however, "in the sense of our 'Lord's Prayer'."[2] This, however, could not still the Ovaherero and Nama peoples' demands for compensation for the mass crimes committed against their ancestors.
The "Future Foundation"
Since 2015, Berlin's new strategy has been comprised of three elements. On the one hand, Germany's President and parliament should acknowledge the genocide and issue a formal apology - of course, both being in a politically moral sense and not legally binding. Secondly, Berlin should earmark smaller amounts of funds to promote a common "commemorative culture." A German-Namibian "Future Foundation" is intended. Thirdly, Namibia, in return, is supposed to renounce all compensation claims. The representatives of the Ovaherero and Nama, who are not willing to renounce, have been banned from negotiations. Since November 2015, former Chair of the Parliamentary Committee on Foreign Affairs, Ruprecht Polenz (CDU), has been negotiating this proposed deal with an emissary of the government in Windhoek, without the participation of the descendants of the victims, who, it is alleged, will be expected to participate later in joint "commemoration projects." Examples of these projects include the construction of memorial sites, the promotion of new research projects, greater attention being paid to genocide in school textbooks, as well as a youth exchange program, measures, which - unlike the case of compensation - cost little, and can be financed from the foreign ministry's small change. The German-Greek Future Fund could serve as an example; it costs the foreign ministry a mere one million Euros annually.[3]
Only Restricted Jurisdiction
The German government's decision to resolve the compensation problem, once and for all, with its new strategy, has been facilitated by a 2013 decision handed down by the US Supreme Court. That decision stipulates that the 1979 Alien Tort Statute (ATS) can no longer be applied worldwide. That law had made it possible to file suits in the USA against violations of international law, even if they had been committed in another country. The current Ovaherero and Nama lawsuit is in application of the ATS. However, since 2013, this may only be applied if US interests are affected.
Not Retroactively Applicable
In addition, Berlin considers that a compensation suit's chances are legally limited. On the one hand, it maintains that the crime of genocide has only existed since 1948, and cannot be retroactively applied to crimes committed before then. Therefore, the intended designation of German colonial crimes as genocide is merely to be comprehended in the "political moral" sense, but not juridically.[4] On the other hand, if at all, it would be the - long since deceased - victims themselves, who are entitled to compensation, but not their descendants. This cannot be a question of "personal compensation for the great-great grandchildren," as Polenz was quoted.[5] There would only be a danger if those colonial crimes were violations of the contemporary international laws of the time. However, according to an expertise established by the Reference and Research Service of the German Bundestag, this is not the case. Thus, the Ovahereros and Nama cannot base their claims on the 1864 Geneva Conventions, because neither they nor German Southwest Africa were signatories. The 1899 Hague Land Warfare Act also would not apply, because the Ovaherero and the Nama were not among the contracting states, and the genocide committed had not been a regular war in the sense of the Land War Act. Their claims cannot even be based on the German Reich's "protection treaties" with their ancestors; because the "general assumption" was that these treaties "had been rescinded or become obsolete with the outbreak of the 1904 disputes." Only the Final Report of the 1885 Berlin Conference carries certain risks. However, only their signatory states may assert German liability, which is not to be feared. The Final Report was signed only by European and North American powers, particularly, colonial powers.[6]
A Residual Risk
Even though it is unclear whether the Ovaherero and Nama's class action complaint will be successful, it nevertheless interferes with Berlin's schedule, which had foreseen an agreement with Windhoek on a renouncement of compensation and the "Future Foundation" by early 2017 at the latest. A reason given for this timeframe, is that Germany's President Joachim Gauck would like to deliver the prestigious - and ineffectual - apology for the colonial crimes while still in office.[7] There remains a residual risk that the Ovahereros and Nama could win their case. If this happens, "many more colonial period cases could become imminent," explains historian Jürgen Zimmerer.[8] This would apply to the massacre and punitive actions in Tanzania, Togo, Cameroon, in the Pacific and in China. german-foreign-policy.com will report further, in irregular intervals, in the weeks to come.
[1] Class Action Complaint. Civ. No. 17-0062. New York, January 5, 2017.
[2] See Déjà vu.
[3] See Resolution of the Reparations Issue.
[4] Daniel Pelz: Völkermord-Klage: Berlin bleibt gelassen. www.dw.com 06.01.2016.
[5] Namibische Volksgruppen verklagen Deutschland. www.sueddeutsche.de 06.01.2016.
[6] Deutscher Bundestag, Wissenschaftliche Dienste: Der Aufstand der Volksgruppen der Herero und Nama in Deutsch-Südwestafrika (1904-1908). Völkerrechtliche Implikationen und haftungsrechtliche Konsequenzen. WE 2-3000-112/16. Berlin 2016.
[7] Alina Schadwinkel: "Wer sich an den Kolonialismus erinnerte, hat ihn verklärt". www.zeit.de 14.07.2016.
[8] Herero und Nama verklagen Deutschland. www.zeit.de 06.01.2017.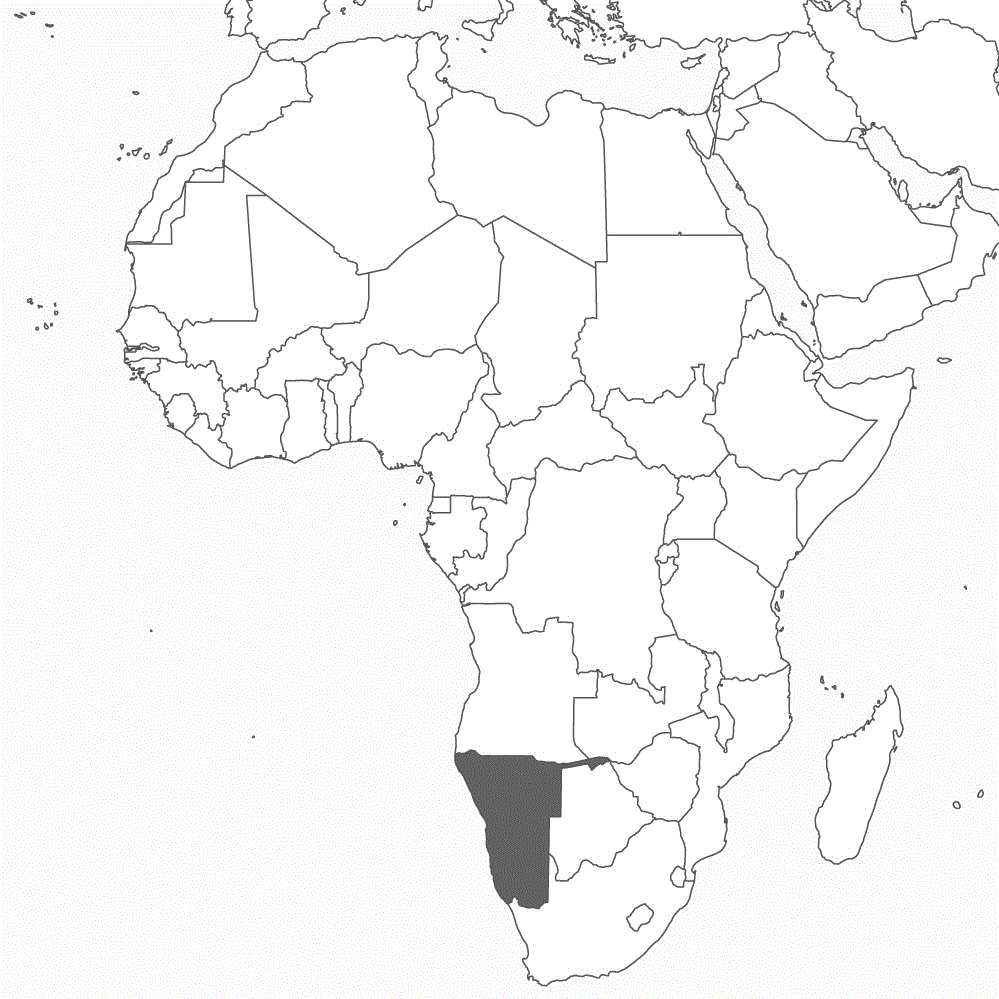 ---