Reversal of Business Trend with Russia
BERLIN/MOSCOW | |
BERLIN/MOSCOW (Own report) - German business circles are discerning a clear reversal of trend in business with Russia, despite the EU's alleged prolongation of sanctions against Moscow. In the third quarter of 2016, German exports to Russia have increased for the first time since sanctions were imposed. German investments in Russia are again growing already reaching a volume of two billion Euros this year. The Daimler Group, for example, is currently planning to construct a plant worth 300 million Euros near Moscow. The gradual growth in business relations is flanked by negotiations at the state secretary level, with the preliminary groundwork being laid by leading think tanks. However, that President-elect Donald Trump, who, together with his designated Foreign Minister, ExxonMobil CEO Rex Tillerson, intends to change course and cooperate more closely with Russia, at least on a punctual basis, is not seen very favorably from the German perspective. It would undermine the traditional division of labor among western countries in relationship to Russia that had been to Germany's advantage. While Washington was usually exerting massive pressure on Moscow, Berlin could often assume an advantageous mediator role - with a consensus on exerting pressure on Moscow to submit to western policy, while enhancing its own business relations.
"Bottomed Out"
Current data on the development of German-Russian business relations seems to confirm the hope, recently expressed by business circles that a reversal in the business trend with Russia could be in sight. In September, the German Committee on Eastern European Economic Relations (OA) noted that the slump in German exports to Russia had significantly slowed down with only 3.5 percent in the first semester 2016, thus seeming to "bottom out."[1] According to recent reports, German exports to Russia have increased in the third quarter of 2016, for the first time since sanctions were imposed - by 3.9 percent. Even a slight export plus could possibly be reached for the whole year 2016. Because of Russia's economic recovery, a boost in exports can be expected in 2017. As far as commerce is concerned, it seems to have "bottomed out."[2]
Upsurge in Investments
The same holds true for German investments in Russia. Here also, the German Committee on Eastern European Economic Relations (OA) recently pointed out that the number of enterprises maintaining production sites in Russia have only slightly declined since sanctions were imposed - from 6,000 to approximately 5,600. Currently, quite a few are trying to use the pressure of the crisis to reduce their staff and "strategically better prepare" for the future.[3] In the meantime, German direct investments in Russia experience an upswing again. This tendency is now confirmed. For example, from January to September, German companies had invested a total of more than two billion Euros in Russia - a 46 percent increase in comparison to 2015. This is due to the ruble devaluation, which makes the transfer of profits from Russia to Germany unattractive, while making production in Russia more profitable. Continental, for example, has begun producing tires for German and French markets in Russia. That is cheaper. On the other hand, Moscow's import substitutions policy, which sanctions have forced the Russian government to adopt, has led German companies to build factories in Russia. Otherwise there no longer would be the possibility of accessing government contracts and state subventions.[4] Not only medium-sized enterprises, but major conglomerates as well are now building new plants. Daimler plans to construct a plant near Moscow worth 300 million Euros. Henkel has recently commissioned a plant in Noginsk. A consortium comprised of Siemens, the Deutsche Bahn, the Deutsche Bank and other companies will lay a rail line from Moscow to Kasan, worth 2.7 billion Euros.[5]
Heart of Economic Relations
Since the summer, the apparent consolidation of German-Russian business is again receiving the growing support of the German Government. On June 24, the German-Russian Strategic Working Group for Economics and Finances (SAG) met again for the first time in more than two years - even outside the contacts at the highest levels, for example, Germany's Minister of the Economy Sigmar Gabriel's September visit to Moscow. The SAG is considered the "heart" of German-Russian economic relations. Russia's Vice Minister for Economic Development, Alexei Likhachov, and State Secretary in Germany's Ministry for Economics, Uwe Beckmeyer participated at its meeting in June. The panel met anew in late October, with State Secretary Beckmeyer, alongside Likhachov's successor, Alexei Gruzdev, presiding. Among other themes, the negotiations covered possible cooperation in the area of industry 4.0, according to the OA, whose president and head manager were prominently involved in the talks.
The Traditional Double Strategy
Since a few months, concrete steps for improving Russian-EU relations have been in elaboration in a project prepared by the German Council on Foreign Relations (DGAP) and the Russian International Affairs Council (RIAC). Both sides are aware that "the sanctions and the suspension of political dialogue cannot last forever," according to a project paper. "Relations between Russia and the EU must, sooner or later, be normalized." It is "clear" that there will be no "return to 'business as usual'," however, "economic interlinking" could be the "essential component" determining the future relationship between Russia and the EU. (german-foreign-policy.com reported.[6]) Hence, the thrust coincides with Berlin's declared objective of applying a double strategy - maintain political tensions, as long as Moscow pursues a foreign policy insubordinate to that of the West, while simultaneously cooperating more closely economically, benefiting German industries interested in business with the East.[7]
Complications
President-elect Donald Trump's announcement of his intentions to cooperate more closely with Russia, at least on a punctual basis - underpinned recently by his nomination of ExxonMobil CEO, Rex Tillerson as his future Secretary of State - is quite inconvenient for Berlin. ExxonMobil is among the big losers of the West's sanctions policy. Since the petroleum branch of the company - unlike the natural gas branch - was included in the boycott measures, ExxonMobil had been forced to discontinue a strategically very important pilot project in Russia's Arctic region, while German gas companies could continue their business.[8] Obviously Trump and Tillerson intend to change that. Should Washington draw closer again to Moscow, this would also make German business with Russia easier, however, on the other hand, it would make the first prong of Berlin's double strategy more complicated. So far, the German government had always been able to rely on massive US pressure on Russia, leaving Germany in an advantageous mediating position, allowing lucrative business deals in spite of the on-going political pressure. With Trump, this traditional division of labor can become instable. With this also in mind, Berlin has decided a renewed extension of sanctions against Russia. From Germany's perspective, this is necessary, for the time being, to salvage the double strategy. A prompt clarification of the future division of labor among the western countries should be the next step.
[1] See Ostgeschäfte.
[2] Deutsche Exporte nach Russland erstmals seit Sanktionsbeginn angestiegen. www.ostexperte.de 23.11.2016.
[3] See Ostgeschäfte.
[4] Deutschland als Schlüsselinvestor. www.ost-ausschuss.de 01.12.2016.
[5] Deutsche Unternehmen kehren nach Russland zurück. www.ostexperte.de 09.12.2016.
[6] See Die wesentliche Komponente.
[7] See The West's Two-Pronged Strategy (I) and The West's Two-Pronged Strategy (II).
[8] See German-Russian Flagship Projects.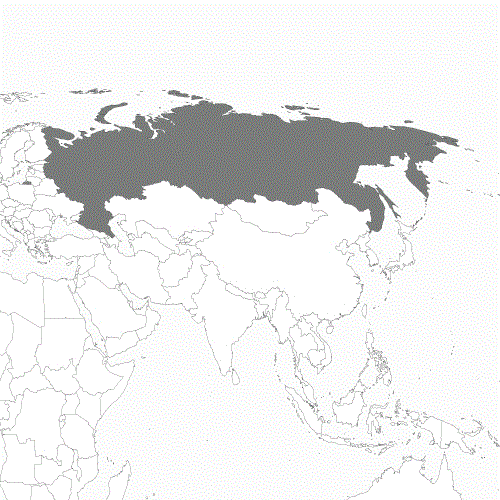 ---