Missiles for the Jihad
DAMASCUS/BERLIN | |
DAMASCUS/BERLIN (Own report) - Berlins demands for a renewed ceasefire are being accompanied by reports of the possible initiation of a program to supply insurgents in Aleppo with man portable anti-aircraft missiles. The Syrian government and Moscow must immediately return to a ceasefire, admonished German Chancellor Angela Merkel. The combat in Aleppo is intolerable. Even though the combat is becoming increasingly gruesome, the ceasefire had been doomed to fail from the beginning, because important insurgent militias - partisans of the West - rejected it and continued their combat. They even refused to accept a key element of the ceasefire, rejecting the demand that they halt their collusion with al Qaeda and its Syrian affiliate, the Jabhat al Nusra / Jabhat Fatah al Sham. That demand was considered particularly important because, as experts have been warning for months, al Qaeda is establishing a jihadi emirate in northern Syria. Confronted with the eventuality that the Syrian army may recapture Aleppo, Washington is now considering supplying man portable air defense systems, or "MANPADS," to insurgents allied with al Nusra - similar to the ones the US had previously provided the mujahidin fighting the Soviet military in Afghanistan. The German government remains silent because its own preferences will benefit - even though the missiles could wind up in the hands of al Qaeda.
A Jihadi Emirate
Berlin's demand for a ceasefire comes at a tricky moment of the Syria strategy of the western powers. For months, experts have been warning that the al Qaeda subsidiary, Jabhat al Nusra is preparing to establish an emirate in the Syria's northern provinces of Idlib and Aleppo. (german-foreign-policy.com reported.[1]) These warnings were reiterated just a few days ago. Since some time, al Nusra has been winning popularity in the insurgent areas, with a clever policy, explains Charles Lister, a US specialist on Syria, in the British journal, "Economist". He notes that the organization has formally cut ties with al Qaeda, changing its name to Jabhat Fatah al Sham, however, these changes were merely cosmetic, and Fatah al Sham still swears allegiance to al Qaeda's strategy and objectives. With their increasing implantation, Jabhat al Nusra / Fatah al Sham could possibly establish an Emirate, providing "a protected territorial base at Europe's borders" for jihadis - which would be very difficult to shut down.[2]
No Second "Islamic State"?
The ceasefire agreement, negotiated by the USA and Russia, which has now broken down, had been an attempt to foil Jabhat al Nusra / Jabhat Fatah al Sham's efforts. In particular, the agreement stipulated that Washington would convince its allied insurgent militias to break their ties with Fatah al Sham and then, enter combat against al Qaeda's subsidiary, together with Moscow.[3] Such an approach would have taken the consequences of similar constellations in 2012 and 2013 into account. In August 2012, the US Defense Intelligence Agency (DIA) reported that there is the possibility of establishing a "Salafist principality" in eastern Syria, which, of course, is in the interests of Assad's foreign enemies. This would cut off the Syrian government from its supporters in Teheran. At the time, western powers favored this development, ultimately this has become the "Islamic State" (IS/Daesh). (german-foreign-policy.com reported.[4])
In Alliance with Al Nusra
However, the plan to use the ceasefire to isolate al Nusra / Fatah al Sham among the insurgent militias proved a dismal failure. Above all, two militias - Ahrar al Sham, one of the strongest militias in Syria, also with a Salafist jihadi orientation, as well as the Jund al Aqsa, had adamantly rejected the ceasefire from the outset. According to the Carter Center (USA), Ahrar al Sham, in alliance with Fatah al Sham and other militias, launched an offensive in the countryside of Quneitra, in Southwestern Syria, after the ceasefire was officially declared. September 13, Jaish al-Islam commenced a new offensive against pro-government forces in the vicinity of Damascus.[5] Russian sources reported numerous other insurgent breaches of the ceasefire, while this information had been withheld by most western media outlets. Otherwise, Ahrar al Sham, Jaish al Islam as well as 19 other militias issued a statement September 12 - the day the ceasefire began - in which they rejected attempts to exclude the al Qaeda subsidiary Fatah al Sham. A spokesperson for the West's favored Free Syrian Army (FSA) proclaimed that the FSA would also not break its ties with Fatah al Sham saying that "Jabhat Fatah al-Sham has always fought alongside the FSA."[6]
No-Fly Zone
With the breakdown of the ceasefire, the United States is now facing the options of either continuing, as planned, with Russia against the Fatah al Sham and, in the process, having to attack its allies, which refuse to break with the al Qaeda subsidiary. Or it could continue to support those units allied with Fatah al Sham, thereby in fact facilitating the establishment of an al Qaeda emirate. Obviously, the choice rests with the latter. There is no longer talk of airstrikes against Fatah al Sham; on the contrary, NATO powers are to increase pressure on Russia to halt its Syrian airstrikes. Already last week, Germany's Minister of Foreign Affairs, Frank-Walter Steinmeier called for "a temporary, but comprehensive ban on all military flight activity over Syria" - "at least for 3 days, preferably for seven."[7] Germany's Minister of the Economy, Sigmar Gabriel, even went so far as to initially call for a peace rally in favor of Syria - which is unusual for a member of a government, that has been politically supporting the Syrian insurgents and is, therefore, a party to the conflict.[8] In the meantime NATO powers are using the September 19, deadly attack on an aid convoy, for which Russia is being accused in the West at least of partial responsibility, to increase pressure to demand that Moscow take extraordinary steps "to restore a cessation of hostilities (CoH)."[9] How this is supposed to work is unclear. After all, the ceasefire that Russia had negotiated, had not been violated by Russian troops, but by insurgent militias, who since have not changed their minds.
Like Afghanistan
Berlin's ostensible "peace offensive" comes at a time when, various reports are exposing - independently from one another - that Washington is considering supplying the insurgents with man portable air defense systems ("MANPADS") - or has already begun to do so. As was made known from US government circles as well as from insurgent militia contact persons, the "MANPADS" are supposed to be delivered to the militias via Saudi Arabia and Turkey. The Saudi government is convinced that the Russian military can be forced to retreat, as the Soviet troops had done in the 1980s in Afghanistan, say US government representatives. At the time, the "stinger" missiles had permitted the mujahidin the capability of shooting down Red Army helicopters, inflicting massive losses, which ultimately led to a Soviet troop withdrawal from the country. The fate of Afghanistan thereafter is well known. It was reported that Washington has enticed the insurgents with prospects of "MANPADS," merely for shooting down Syrian helicopters, but not those of the Russians.[10] No one should believe that the insurgents will abide by this. Experts also warn that it is not only to be expected that if "MANPADS" are provided to Syrian insurgents, Iran, for example, could deliver "MANPADS" to the Houthi insurgents, its allies in Yemen, fighting Saudi troops. Above all, the Syrian insurgents could also use those "MANPADS," they are due to be furnished, near airports, to shoot down civilian airliners.[11] It becomes that much more volatile, since from all experience, it can be expected that a large amount of the "MANPADS" will wind up in the hands of al Qaeda's Fatah al Sham. Experts estimate that about half of the weapons that have been delivered to insurgent militias in Syria, have ended in the hands of jihadis. The same threatens to happen again.
[1] See Das Al Qaida-Emirat and Wie man Jihadisten fördert (II).
[2] The other jihadist state. www.economist.com 17.09.2016.
[3] See Regulatory Forces.
[4] See Vom Nutzen des Jihad (I) and A Salafist Principality.
[5] The Carter Center: Weekly Conflict Summary. September 8-14, 2016.
[6] Tamer Osman: How are Aleppo's residents dealing with truce? www.al-monitor.com 16.09.2016.
[7] Steinmeier schlägt Flugverbotszone für Syrien vor. www.spiegel.de 22.09.2016.
[8] Hans Monath: "Gabriel spielt den Russen in die Hände". www.tagesspiegel.de 26.09.2016.
[9] Gemeinsame Stellungnahme der Außenminister Frankreichs, Italiens, Deutschlands, des Vereinigten Königreichs, der Vereinigten Staaten und der Hohen Vertreterin der Europäischen Union zu Syrien. 25.09.2016.
[10], [11] Graeme Baker, Alex MacDonald: "Aleppo must not fall": US allies to flood city with anti-aircraft missiles. www.middleeasteye.net 28.09.2016.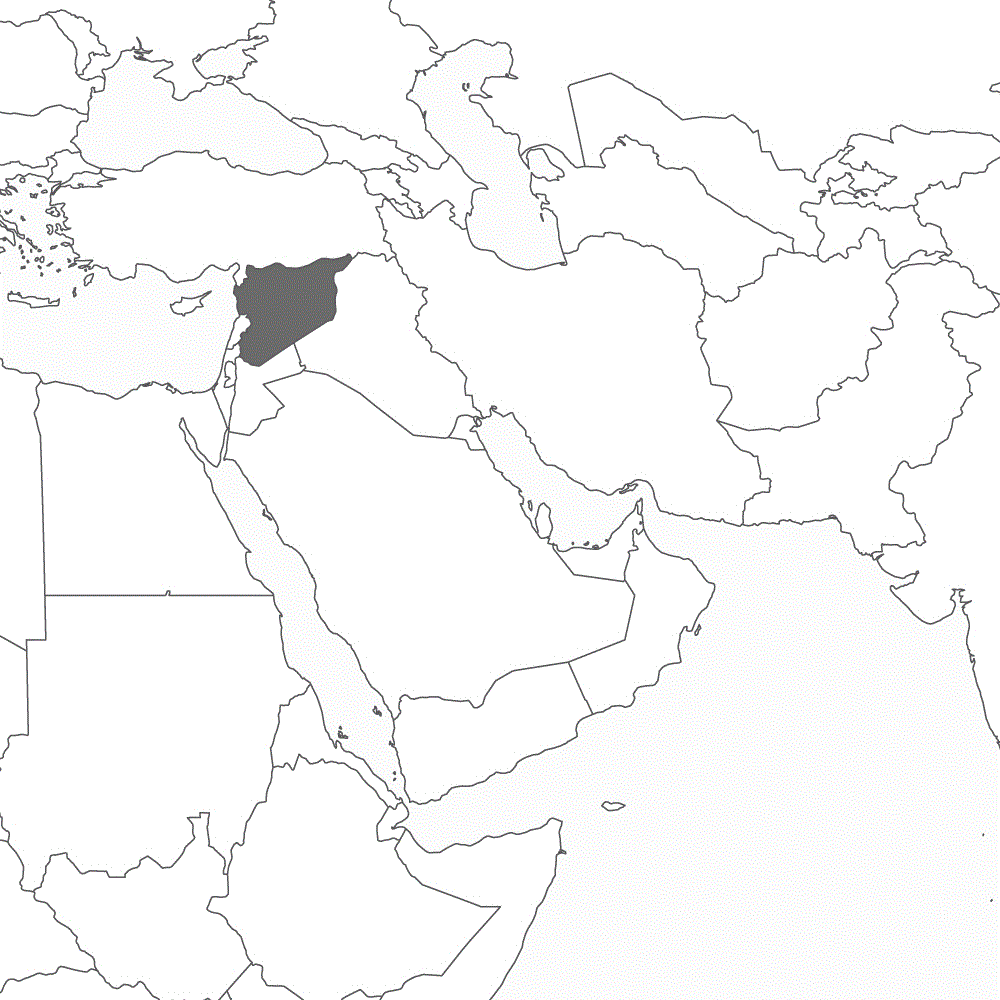 ---