The European Legal Community
ATHENS/BERLIN | |
ATHENS/BERLIN (Own report) - The UN High Commission for Refugees (UNHCR) has once again sharply criticized the EU for its policy of warding off refugees. In view of the disastrous living conditions for the refugees on the Greek islands, it is urgent to at least bring a larger number of them onto the Greek mainland und finally begin to relocate them to other EU countries in accordance with these countries pledges, a UNHCR representative demanded in Athens. Berlin rejects this. The German government is demanding, on the contrary, that refugees be transported from the Greek islands back to Turkey and to resume the "Dublin III" deportations from Germany to Greece. The Athens asylum authorities' legal misgivings that Turkey, by no means, is a "safe third country," do not induce Berlin to change its course. Neither do current reports by human rights organizations, showing that hundreds of unaccompanied refugee minors are being held in camps, in violation of international norms, and some in police jail cells, often under desolate hygienic conditions. While Berlin is increasing pressure to deport, the number of refugees that have drowned, trying to cross the Mediterranean has set new records.
UN Criticism
The UN High Commission for Refugees (UNHCR) has once again sharply criticized the EU's refugee policy. The criticism was raised because of the fire that broke out in the Moria refugee camp on the Greek island of Lesbos. Designed to house a maximum of 3,000 people, recently the camp has been extremely overcrowded. With more than 5,000 people, tensions have been escalating, leading repeatedly to physical confrontations among refugees. The recent fire has also been attributed to such disputes. Large areas of the camp have become uninhabitable. Numerous refugees must spend the night on ferries or even outdoors. At the same time more refugees are arriving on the Greek islands from Turkey - albeit less then at the beginning of the year. The EU prohibits the relocation of the refugees to the Greek mainland, with the hope that fewer will leave Turkey, dissuaded by the fact that they will remain on the Greek islands. The UNHCR is protesting against this policy. Already in March, the UNHCR had ended its engagement in EU camps on Greek islands out of protest against the fact that these "hotspots" were practically turned into prison camps. (german-foreign-policy.com reported.[1]) A UNHCR representative in Greece demands the urgent transfer of more refugees from these remote islands to the mainland. He also called on the EU to live up to the promise made in September 2015 and relocate 66,400 refugees from Greece to other EU countries. So far, only 3,700 persons have been relocated.[2]
Back into the Dublin System
Far from accelerating the absorption of refugees, the German government seeks the opposite and wants the reapplication of the "Dublin III" regulations for Greece. This would mean that persons, who entered the EU by land and traveled on to Germany to apply for asylum, can be deported back to Greece. "We have done a lot to improve the situation in Greece," claimed Germany's Minister of the Interior Thomas de Maizière, this must "have consequences so that refugees can be sent back to Greece, in accordance with the Dublin Regulations."[3] In 2011, both the European Court of Human Rights (ECHR) and the European Court of Justice (ECJ) refused to allow this, in light of the refugees' disastrous living conditions in Greece. With this in mind, de Maizière now announces his intention to seek a common approach with the other EU countries. "If we barge ahead alone, there is the risk that administrative courts will soon prohibit their deportation." The EU Commission is now gladly seconding the German demands. By the end of the year, Greece should be "brought back into the Dublin system," declared the spokesperson for the Commission, just a few days after de Maizière's initiative.[4]
Locked in a Cage
How this is supposed to be carried out without annulling all humanitarian minimum standards is unclear. Reports published a few days ago by Pro Asyl and Human Rights Watch provide insight into the situation of unaccompanied minors among the refugees in Greece. They explain that from the beginning of January to August 11 of this year, the Greek authorities registered exactly 3,256 unaccompanied refugees less than 18 years-old. They have special protective rights, such as appropriate accommodations. However, the Greek authorities only have these available in relatively few cases, which is why around 500 unaccompanied refugee minors are unprotected living in adult camps, at least another 400 are without shelter and 346 in "protective custody," where they must live either in the island "hotspots" or in jails at police stations, as Pro Asyl notes.[5] Although, according to Greek and international law, only in exceptional cases may children be incarcerated, refugee minors are repeatedly incarcerated and even for periods longer than the permissible 25 days - with some even exceeding the 45 day absolute maximum limit. They were made to live and sleep deprived of appropriate hygiene, sometimes without mattresses, in filthy, bug- and vermin-infested cells, together with adults, and in some cases were mishandled by police officers.[6] "In Moria, we were kept locked in a cage, guarded by police," a 15 year-old Syrian refugee was quoted, treated "as if we were hardened criminals."[7] Once the report was published, the EU agreed to improve conditions. Whether this will actually happen, still remains to be seen.
No Safe Third Country
In the meantime, Berlin and Brussels are pressuring Athens to commit new violations of the law, by their demands for wholesale deportation of asylum seekers from the Greek islands to Turkey - as stipulated in the deportation agreement, brokered by the German Chancellor with Turkey. In fact, so far, only 500 refugees have been returned to Turkey - only those, who could be persuaded to do so - technically seen - voluntarily. It is reported that no forced deportations have been carried out so far - in part because the large number of asylum hearings and appeals proceedings have bogged down the system, and partly because the Greek asylum authorities refuse to recognize Turkey as "a safe third country."[8] They are right to do so. EU standards stipulate that a country can only qualify as a "safe third country," if it provides refugees the possibility to apply for asylum and, if circumstances require, to be protected. Turkey recognizes a right to asylum only for refugees from Europe. Whereas the UNHCR confirms that Greek authorities are acting correctly, Berlin and Brussels are maintaining their pressure that Greece abide by the deportation agreement with Turkey.[9] If Greece does, each official risks being taken to court.
The Deadliest Year
While the German government is applying pressure to again be able to deport refugees from Germany to Greece - where about 50 refugee camps have been installed, also with EU support - and for their transport back to Turkey to get seriously started, the number of those, who have died, seeking to flee to the EU over the Mediterranean is growing daily. At the beginning of the week, the UNHCR announced that since January 1, 3,211 refugees have drowned, died of thirst or from the heat trying to cross the Mediterranean. Yesterday evening, this number was already obsolete. The UNHCR now announces 3,358 dead refugees. By all indications, 2016 may prove to be the deadliest of the recent years for the fleeing victims of war and poverty in Africa and Asia. In 2015, it was a total of 3,771, who died in the Mediterranean - more than 10 per day. This year there will probably be many more.
[1] See The European Solution (II).
[2] Festnahmen nach Brand in Flüchtlingslager Moria auf Lesbos. derstandard.at 20.09.2016.
[3] Manuel Bewarder: De Maizière will Flüchtlinge auch nach Griechenland abschieben. www.welt.de 04.09.2016.
[4] Christoph Hasselbach: Dublin-Verordnung: halb tot, halb lebendig. www.dw.com 07.09.2016.
[5] Griechenland: Kinder systematisch hinter Gittern. www.proasyl.de 06.09.2016.
[6] "Why Are You Keeping Me Here?" Unaccompanied Children Detained in Greece. www.hrw.org 08.09.2016.
[7] Griechenland: Kinder systematisch hinter Gittern. www.proasyl.de 06.09.2016.
[8] Michael Martens: Vom Sprungbrett zur Falltür. Frankfurter Allgemeine Zeitung 19.09.2016.
[9] See The European Solution (II).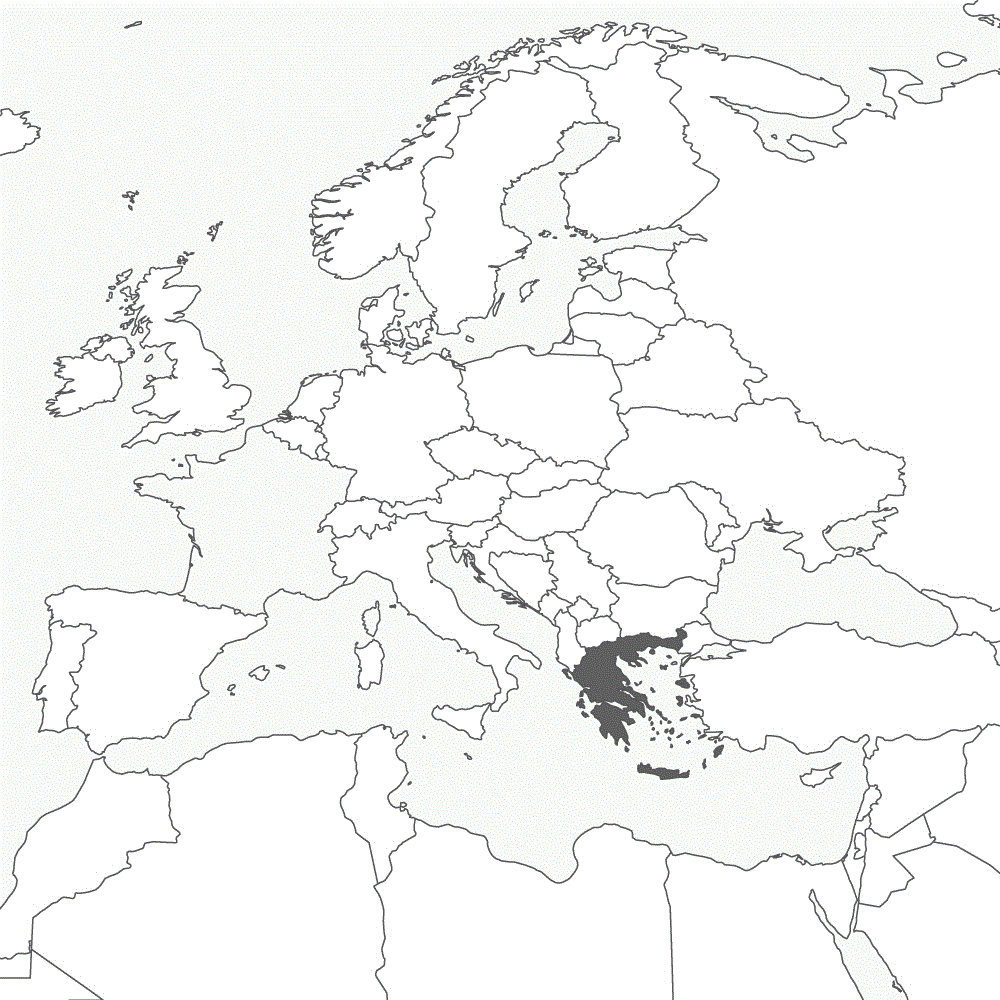 ---