Dispute over Sanctions on Russia (I)
BERLIN/MOSCOW | |
BERLIN/MOSCOW (Own report) - In the debate about eventually halting the EU's sanctions on Russia, demands to extend the measures to affect "millions of Russian citizens" are being raised in Berlin. Under no circumstances should the sanctions be lifted, according to an article in the current issue of the foreign policy periodical, "Internationale Politik." They should rather be reinforced and, for example, supplemented by "banning visas for all Russian civil servants." That is the only way the force "the Russian middle class" into a wide-ranging "protest movement" to overthrow the government. The article's author had alleged, already last year, that Russia would only make political progress, "when its laws will be installed from the outside." Whereas some specialists on Russia are agitating against easing any of the sanctions, the German government is heightening tensions between Berlin and Moscow, by announcing that the Bundeswehr is currently considering assuming the command of the NATO battalions stationed in Lithuania. In spite of the Chancellor's allegations to the contrary, this would de facto be in breach of the 1997 NATO-Russia Founding Act, which, in turn, means further escalation of the conflict between the West and Russia.
"Inexcusably Gentle"
Vladislav Inozemtsev, currently Director of Moscow's "Center for Post-Industrial Studies," and who, last year, had been a "Berthold Beitz Fellow" at the "Robert Bosch Center for Central and Eastern Europe, Russia, and Central Asia" of the German Council on Foreign Relations (DGAP), is calling for a dramatic reinforcement of EU Sanctions against Russia. In his article in the current issue of the DGAP journal "Internationale Politik," the leading foreign policy publication of the German establishment, Inozemtsev alleges that the EU's sanctions against Russia are "inexcusably gentle ..., in comparison with those applied to Iran or North Korea." This must be changed. Because the EU's business with Russia has dramatically slumped over the past few years, "the Europeans could increase pressure on Moscow without fearing major economic damage to themselves," writes Inozemtsev. Russia could hardly survive "similarly broad" sanctions, such as the EU's punitive measures applied to Iran or even North Korea. "Putin probably would not even last a year. ... This is why I advocate taking a more confrontational course and dramatically raise the pressure on the rulers."[1]
Sanctions against Millions
In his article in "Internationale Politik," Inozemtsev, who is currently also a non-resident Senior Fellow at Washington's "Atlantic Council," made concrete proposals for reinforcing the sanctions. For example, the punitive measures should "only be lifted, if Ukraine regains its full sovereignty over the regions currently under the control of the rebels" - a demand that would implicitly result in the nullification of the Minsk Ceasefire Agreements. Inozemtsev also insists that banks in EU member nations be obligated "to divest their portfolio investments in Russia." In addition, the EU should adopt a memorandum "stipulating that EU member states should reduce their imports of Russian gas by 10 to 20 percent annually." Brussels could forbid Russian citizens "to establish enterprises within the EU;" it could "cancel their rights to dispose of bank accounts with more than 10,000 Euros deposit capital," or rule "that, for example, Russian-owned real estate must be sold by January 1, 2018." "A visa ban on all Russian civil servants" could be considered. In principle, the sanctions should be "designed in such a way that they affect millions of Russian citizens." This is the only way "the Russian middle class" can be wedged into a broad "protest movement" to overthrow the government.[2]
"Win the Second Cold War"
Recently Inozemtsev has been cropping up in foreign policy circles with outright appeals to overthrow of the Russian government. In 2012, when he was asked about the situation in Russia, he confirmed that "the majority of the population is satisfied, they have never lived as normally as they do now." "In essence, Russia is a free country." Therefore, in its relations with Moscow Berlin should "concentrate on its economic interests."[3] However, last year, he advocated a radical disavowal of his previous pleas in favor of economic cooperation, demanding that the West should "mobilize the necessary resources to win the second cold war." Draconian boycott measures could be considered as one of the means. "Much more attention" should be paid to those who oppose the brutal escalation policy - Inozemtsev refers to them using the slur à la mode, "Putin-Versteher" (Putin apologists). "It is absolutely necessary to run thorough checks on the financial interests of such groups and their business ties to Russia." Any organization that receives support from the Russian state or Russian citizens should be labelled "aggressor's agent." According to Inozemtsev, "Russia will become a 'normal' country only when its laws will be installed from the outside."[4] This is an open appeal for the West to subjugate Russia in colonial style.
Bundeswehr to Lithuania
While Inozemtsev and other experts on Russia are campaigning against loosening or even lifting the sanctions against Russia within the German political establishment, Berlin's announcements of new militarization measures are fueling tensions with Moscow. Last Friday, Angela Merkel confirmed that the government is considering sending German soldiers to Lithuania to command a NATO battalion. This would be an aspect of the deployment of new western battalions in Poland and the Baltic countries, as was decided by the western war alliance in February and would intensify military pressure on Russia. The Bundeswehr has already taken a leading role in the establishment of a NATO-"spearhead" in East and Southeast Europe.[5] It has also significantly increased German personnel in the Multinational Corps Northeast in Szczecin, Poland, which plays a leading role in NATO maneuvers and operations in Eastern Europe. The Bundeswehr has also been heavily involved in combat exercises in Poland and the Baltic countries.[6] Should the German military also assume leading roles in the establishment of NATO battalions in Lithuania, Berlin would continue to play a decisive role in establishing a western military front in Eastern and Southeastern Europe targeting Moscow.
The End of the Founding Act
If troops are stationed, it would mean, de facto, the breach of the 1997 NATO - Russia Founding Act., The Founding Act stipulates - albeit in less precise wording - that NATO will not "station combat troops on a permanent basis" [7] east of the traditional cold war territory of the alliance. Berlin contends that German troops being assigned to Lithuania would not be in violation of the Founding Act text, if the soldiers are "rotated," in other words, constantly exchanged, rather than "permanently stationed." However, this cannot hide the fact that the NATO battalions, due to be stationed in all of the Baltic states, will constitute a composite "permanent stationing." With this move, Berlin could be dealing a fatal blow to the long-since teetering NATO - Russia Founding Act. The consequences would be a further erosion of the relations between western countries and Moscow. The danger of an uncontrollable escalation would, thereby, be further increased.
Apparent Contradictions
Parallel to the escalation policy, pressure to reduce or even phase out the sanctions is growing in several EU countries - including Germany. german-foreign-policy.com will report tomorrow Tuesday.
More on this topic can be found at: Business with Obstacles, The West's Two-Pronged Strategy (I), and The West's Two-Pronged Strategy (II).
[1], [2] Vladislav Inozemtsev: Zeit für eine moralische Entscheidung. In: Internationale Politik Mai/Juni 2016, S. 20-25.
[3] Ex-Medwedew-Berater Inosemzew: "Russland können Sie als Demokratie vergessen". www.spiegel.de 23.11.2012.
[4] Vladislav L. Inozemtsev: Russia of 2010s: How to Live with It and How to Outlive It. DGAPkompakt Nr. 7, June 2015. See To Win the Second Cold War.
[5] See 21st Century Warfare (I), 21st Century Warfare (II) and Message to the World.
[6] Berlin bereit zur Stärkung der Ostflanke. Frankfurter Allgemeine Zeitung 30.04.2016.
[7] Grundakte über Gegenseitige Beziehungen, Zusammenarbeit und Sicherheit zwischen der Nordatlantikvertrags-Organisation und der Russischen Föderation. www.nato.int.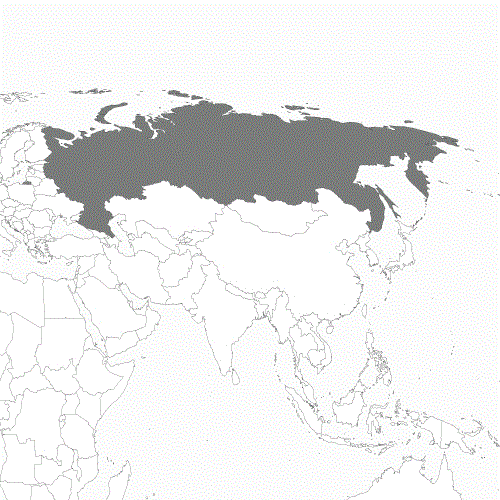 ---