Germany's Leading Role
BERLIN/CIUDAD DE MÉXICO | |
BERLIN/CIUDAD DE MÉXICO (Own report) - Following her talks yesterday with Mexico's President Enrique Peña Nieto in Berlin, German Chancellor Angela Merkel announced that Germany will strengthen its partnership with Mexico. It will train members of the police and armed forces and enhance economic cooperation with that country. Mexico, traditionally, has been one of the German companies' two most important trading partners in Latin America. Particularly German automobile companies use Mexico as a low-wage production site for the lucrative US market. Cooperation now will also be strengthened with the military and in the field of domestic repression. This must be seen in the context of the gradual polarization on both shores of the Pacific, as Western powers and their allies take up positions in opposition to the People's Republic of China, while several governments, which had refused to bow to western hegemony, have been recently either voted out of office or are threatened with being ousted. Berlin is offensively supporting those forces, cooperating with the West - such as Mexico, whose President Peña Nieto, in turn, explicitly recognizes Germany's "leading role."
Number Two in Latin America
Mexico traditionally has been one of the German companies' two most important trading partners in Latin America. Nearly 1,700 companies, with German equity participation, are registered in the country. The German Bundesbank had estimated German direct investments at 9.2 billion Euros at the end of 2012. Between Cap Horn and the United States of America, German companies invested only more in Brazil (24 billion Euros, at the close of 2012). Because of its size, Mexico had been considered the most attractive market in northern Latin America. It has gained even more importance in the expansion strategies of German companies, when, on January 1, 1994, Mexico signed the North American Free Trade Agreement (NAFTA), affiliating it with the USA and Canada. This, in fact, made Mexico a low-wage location for the production of goods to be sold on the US market. A dazzling 80 percent of Mexican exports are for the USA. Particularly, German car manufactures are using low Mexican wage labor to supply the US market. VW de México, for example, is selling 84 percent of its production to Mexico's northern neighbor. Mexican politicians have proven to be extraordinarily cooperative in relations with German companies. BMW, for example, has received government concessions worth 196 million Euros for its noncommittal promise to invest one billion US Dollars in a new factory in Mexico.[1]
Pacific Alliances
In the meantime, Mexico has become interesting for Berlin also for other reasons. It is a founding member of the "Pacific Alliance," a neo-liberal alliance, founded by Mexico, Columbia, Peru, and Chile on June 6, 2012. On the one hand, the "Pacific Alliance" sees itself as a counterweight to the ALBA Alliance, centered around Cuba and Venezuela, which refuses to bow to western hegemony. On the other hand, it is oriented - as the name indicates - more toward trans-Pacific, than trans-Atlantic business. It is closely cooperating with the USA (german-foreign-policy.com reported [2]) - thereby strengthening the West's alliance at the shores of the Pacific, where rivalry is growing between China and the USA. Berlin and Brussels have not only concluded a free trade agreement with the member countries of the Pacific Alliance, to enhance their access for EU companies. The German government has also begun to develop military cooperation with these countries.[3] Along with Chile and Peru, Mexico is also a member of the new Trans-Pacific Partnership (TPP), a free trade alliance between the USA and other Pacific riparians, aimed at hampering China's influence. The TPP agreement was signed February 4, 2016, with the participation of the USA, Canada, Australia, New Zealand, four Southeast Asian countries (Brunei, Malaysia, Singapore, Vietnam) and Japan. China is not one of them.
Economics, Police, Military
Berlin's decision to expand its cooperation with Mexico is also a result of the growing polarization on the shores of the Pacific. On the one hand, cooperation should be intensified at the economic level. During his visit to Berlin, which ended yesterday, Mexico's President, Enrique Peña Nieto, met with representatives of interested German companies. Chancellor Angela Merkel subsequently declared that "our companies' improvement proposals" were "very openly accepted." In return, parallel to the passage of the TTIP agreement, Berlin will make efforts to accommodate the free trade agreement between the EU and Mexico. Otherwise, Mexico can expect a negative impact, due to its close ties to the USA. Secondly, this expansion of cooperation involves the sector of repression. Germany wants to support Mexico in reforming and training its police. Thirdly, the Bundeswehr is to train and provide advanced training for Mexico's armed forces. The official reason is to prepare Mexico for its first UN Blue Helmet mission, announced for the first time in 2014. However, Germany's real reason is that this contributes toward military cooperation with yet another country of the Pacific Alliance.
Upheavals
This is also important in terms of Latin America's current upheavals and instability. Several governments, which - with a simultaneous rejection of a neo-liberal economic policy - have been charting a sovereign course, formulating their foreign policy independently of western powers, have recently become seriously weakened or have been ousted from office. Since last years elections, Nicolás Maduro, President of Venezuela, a major ALBA nation, is confronted with a clear parliamentary oppositional majority. Argentina's Cristina Fernández de Kirchner also lost the presidential elections last year. Her successor, Mauricio Macri is one of the pro-USA and pro-EU establishment's neo-liberals. In Brazil, the opposition is doing its best to oust President Dilma Rousseff. Rousseff has brought that country into intensive cooperation with China and Russia within the framework of the BRICS alliance.[4] In other words, important pillars of a Latin American counterweight to the power of the EU and the USA are either teetering on the brink or have been removed from power.
"Comeback onto the World Stage"
Berlin clearly sides with the neo-liberals, in cooperation with those relying on western powers. In early February, Minister of State in the Foreign Ministry, Maria Böhmer, visited Argentina for talks with several government members. With respect to the country's new government, and the change of course it represents, Böhmer declared, it must be possible to "use this unique opportunity to make a political, economic, and social revival" and "draw on that what you have in common with Germany, Europe, and the World."[5] The State's Minister explicitly "welcomed" the "will of the new government to open up the country's foreign policy," reported the German embassy in Buenos Aires. Böhmer was quoted to have said, "we will support Argentina on this course and look forward to its comeback onto the world stage as a reliable and responsible partner." In the first half of 2016, Foreign Minister Steinmeier will visit Argentina and Mexico. Germany's potential political benefit - alongside the economics - can be gleaned from a sort of declaration of devotion uttered yesterday in Berlin by Mexico's President Peña Nieto. "We are expressly grateful for the leading role assumed by Chancellor Merkel. We accept this role. Germany under Chancellor Angela Merkel is an important political player in Europe and in the world."[6]
For more information on Germany's policy toward Latin America see: The Strategy of the Pacific Alliance and Future Alliances.
[1] Andreas Knobloch: Mexiko: Subventionen für BMW in der Kritik. www.dw.com 02.01.2015.
[2], [3] See Future Alliances.
[4] See Periods of Upheaval and Claims to Western Superiority.
[5] Argentinien: "Aufbruchsstimmung für vertiefte Beziehungen nutzen". www.buenos-aires.diplo.de.
[6] Pressekonferenz von Bundeskanzlerin Merkel und dem Präsidenten der Vereinigten Mexikanischen Staaten, Peña Nieto. Berlin, 12.04.2016.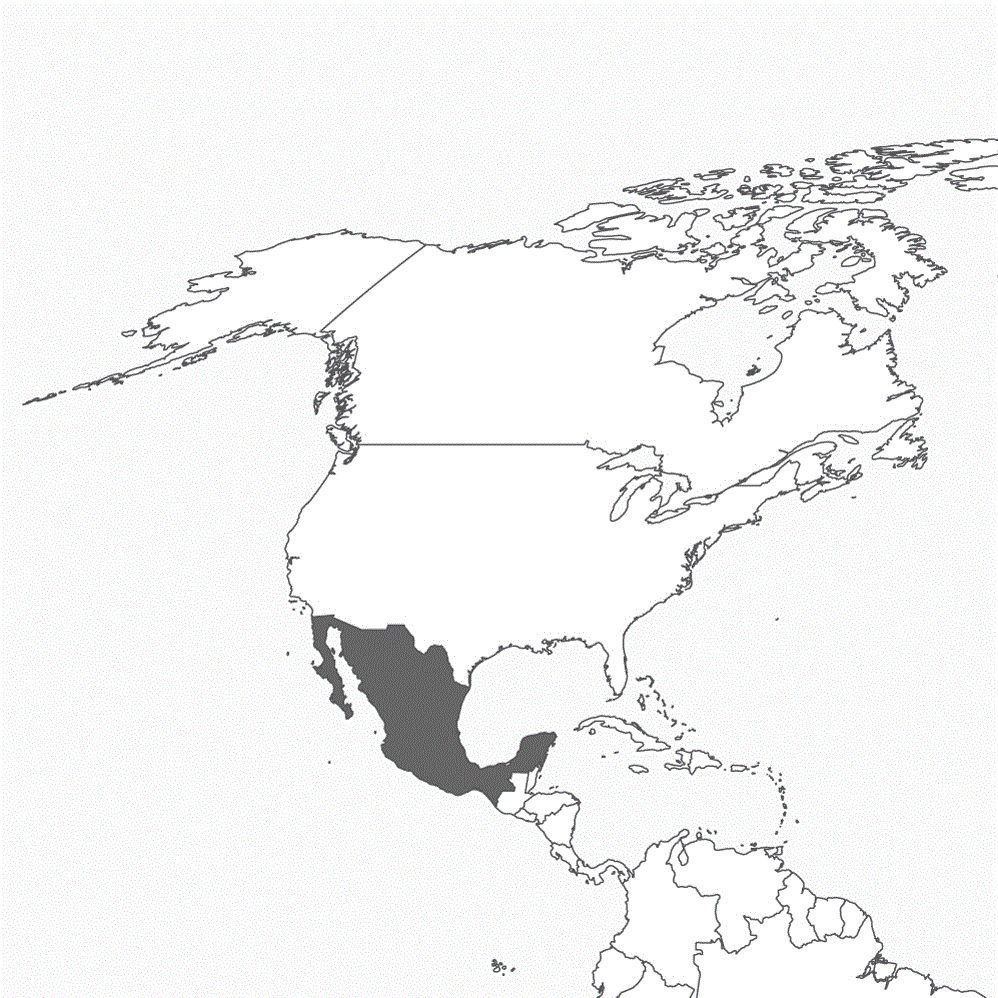 ---