The West's Two-Pronged Strategy (II)
BERLIN/MOSCOW | |
BERLIN/MOSCOW (Own report) - Berlin is mobilizing universities and intelligence services to evaluate Russian influence in Germany and Europe, while expanding its counter-propaganda. Whereas, the German government is creating its own German Institute for the Study of Russia and Eastern Europe, to serve as the "point of contact" for its future policy, the German Council on Foreign Relations (DGAP) is calling for future research efforts on Russia to include the "disclosure of Russian networks, the flow of Russian finances and its economic relations within the EU." Universities and other academic institutions, which officially are non-political bodies, should be included in these efforts. While the DGAP is moving forward and striving to promote the analysis of Russian influence in other European countries, the German government has tasked the Federal Intelligence Service (BND) with "investigating" whether Moscow is, in any way, interfering in German political debates. Counter-measures are being considered, it was reported. For example, the German-language edition of Brussels' "Disinformation Review," which makes an analysis of the media for "pro-Kremlin disinformation," will soon be published.
Disclose Networks
The German Council on Foreign Relations (DGAP) is one of the institutions that, for some time, have been systematically researching real or alleged Russian influence in Germany and the EU. Already in September, the think tank had published an analysis, wherein it proposed that Russian media activities in the West, e.g. "Russia Today" or "Sputnik" be counteracted with a reinforcement of western programs in the East, such as the government financed "Deutsche Welle's" Russian-language programs.[1] The struggle for influence must be systematically approached and the "analysis of the developments in Russia and the other post-Soviet countries," comprehensively intensified. Recently a wide-ranging research was made on both Moscow's policy and its sphere of influence during the cold war. According to the DGAP, "national research must be reinforced" in the study of the Soviet Union's successor states, not only by think tanks, but even "at universities." For this, a better "pan-EU ... coordination of the various research institutions" is needed. The DGAP leaves no doubt that it is on the lookout for all sorts of channels of Russian influence. Not least among its objectives is the disclosure of Russia's networks, its financial flows and its economic relations within the EU."[2]
Tied in with Federal Policy
The federal government will soon be contributing to this basic investigation of Russia's current developments and its spheres of influence. In early 2015, the government decided to create a German institute for Russian and East European Studies to do research on the "post-Soviet realm." According to Frank-Walter Steinmeier's "entourage," this is a result of the Ukraine crisis. It was an important "concern of the foreign minister to enhance German competence in Eastern European affairs" - "all the more so" since "the Russian annexation of Crimea" has created a "historical turning point in relationships with Russia."[3] The East European Institute is in the process of being established. The German government has earmarked 5.5 million Euros up to 2017 for this project. The institute is supposed to serve as the "competent point of contact," not only for "business and public opinion," but also for policymakers, announced the German government. The institute will "be located in Berlin," to "facilitate optimal contacts ... to federal policy."[4] However, it is also planned to have the most intensive networking possible with the university sector. Currently, a suitable academic director is being sought for this institute. The deadline for applications expires today, Friday. According to a published announcement, candidates are asked that they address their "postal or electronic" applications, not to a relevantly renowned research institution, but rather to the "Ministry of Foreign Affairs, Planning Staff, Werderscher Market 1," in Berlin.
"A Friendly Ear for Russian Propaganda"
Whereas, the new Eastern Europe Institute, directed by a leadership selected for its political competence, will be aimed at comprehensively studying the political adversary, the more practical and topical oriented DGAP had begun last fall to publish a series of analyses dedicated to current Russian influence in several EU and other European countries. The DGAP suspects Moscow of seeking "to have an influence within single member states" to "sabotage the decision-making processes" of "the highly consensual-oriented EU and NATO international alliances."[5] The DGAP acknowledges that numerous shortcomings of the EU "currently provide fertile soil for Russian propaganda," for example, the massive "economic problems," mainly "in the southern EU countries," or a "democracy deficit," which "is alienating a growing number of citizens from the centers of power." The DGAP also sees an urgent need to strengthen "minority rights" - obviously in reference to the disenfranchisement of large Russian speaking minorities, particularly in Estonia and Latvia (german-foreign-policy.com reported [6]), which is provoking Russian criticism and sympathy for Russia among the respective minorities. DGAP does not deny that the EU - not least because of the Euro crisis - "seems to loose influence and appeal also in its immediate vicinity." Nevertheless, the think tank then diverts its attention to the analysis of real or alleged Russian influence in Greece, Serbia, France and Hungary. France, the DGAP concludes, "has a friendly ear for Russian propaganda."[7]
The BND Investigates
Germany's intelligence services, as well, have now been mobilized to investigate real or alleged Russian influence activities in Germany. According to reports in mid-February, the Chancellery would like to learn, whether Moscow is "using intelligence operations to try to influence Germany's political debate and public opinion." In the meantime, a "working group" of the BND has been tasked with this investigation. The "ongoing investigations" will be supervised by Klaus-Dieter Fritsche, who, as State Secretary in the Chancellery, is also coordinator of the federal intelligence services.[8] The intelligence services are ordered to, "first of all, obtain more information" to find "hard evidence" of systematic Russian interference in the German political debate. If such evidence can be found, the intelligence services should make "proposals" for "countermeasures."
Disinformation Review
According to reports, a German language weekly "Anti Propaganda Review" will "possibly" be published to counter real or alleged future Russian interference.[9] It will most likely consist of translations of the English "Disinformation Review," a weekly publication of the "EU East Stratcom Task Force" established by the European External Action Service. The "Task Force" takes care of "strategic communications" directed against Russia and cooperates with NATO's Center of Excellence for Strategic Communication in Latvia's capital, Riga.[10] "Disinformation Review" is the first EU publication aimed specifically at a particular country. It searches the media for statements favorably depicting that state possibly to disqualify this as propaganda. "Disinformation Review's" latest coup is its allegation that Moscow is trying "to topple Angela Merkel" in an "information war."[11] Its evidence is a NATO communications expert's statement, who himself is explicitly working in the field of propaganda. Of course, "Disinformation Review" does not dispel the suspicion that his statement could, itself, be propaganda - from the western side.
More information on this issue can be found here: The West's Two-Pronged Strategy (I).
[1] See Strategische Kommunikation.
[2] Stefan Meister, Jana Puglierin: Russlands nicht-militärische Einflussnahme in Europa. DGAPkompakt Nr. 10, September 2015.
[3] Bundesregierung gründet neues Russland- und Osteuropa-Institut. www.euractiv.de 28.01.2015.
[4] Deutscher Bundestag, Drucksache 18/5035, 28.05.2015.
[5] Stefan Meister, Jana Puglierin: Russlands nicht-militärische Einflussnahme in Europa. DGAPkompakt Nr. 10, September 2015.
[6] See Strategische Kommunikation.
[7] Claire Demesmay: Frankreichs offenes Ohr für russische Propaganda. DGAPkompakt Nr. 16, November 2015.
[8] Stefan Kornelius, Georg Mascolo: Aufklärung nach Moskauer Art. www.sueddeutsche.de 18.02.2016.
[9] Kai Biermann, Steffen Dobbert: Deutschland setzt Geheimdienst gegen russische Propaganda ein. www.zeit.de 07.03.2016.
[10] See Informationskrieg and Media Cold War.
[11] Disinformation Review. eeas.europa.eu 08.03.2016.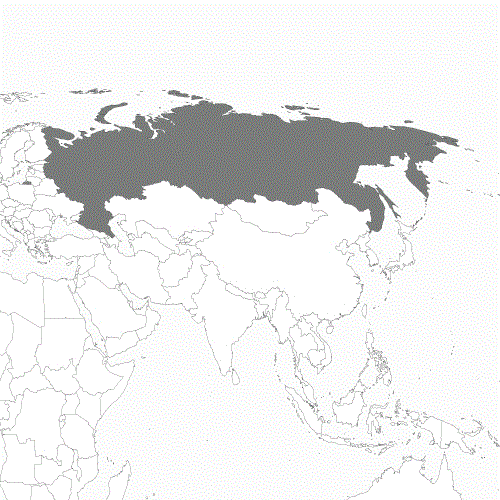 ---