Consistencies in Western Hegemonic Policy
DAMASCUS/MOSCOW/WASHINGTON/BERLIN | |
DAMASCUS/MOSCOW/WASHINGTON/BERLIN (Own report) - Berlin has sharply criticized Russian bombing raids in Syria. In a joint declaration with governments of several allied countries, including Turkey and Saudi Arabia, the German government claims the Russian Air Force did not target the "Islamic State" (IS) but the "Syrian opposition and civilians," and calls on Moscow to "immediately cease" these attacks. Russian bombers, however, have not only hit bases of the IS and other jihadi militias, but also the facilities of western-armed combatants, participating in the al-Nusra Front's offensive. Al-Nusra is the Syrian branch of al Qaeda, the primary target in the West's post 9/11 "War on Terror." The Russian air raids highlight a significant increase of Moscow's influence in the Middle East and the growing influence of non-Western powers in world affairs. They are another blow to western global hegemony.
"Deep Concern"
Russian air strikes have provoked strong reactions in Berlin and the capitals of other Western powers. In a joint declaration, the governments of the United States of America, Germany, France, United Kingdom, Turkey, Qatar and Saudi Arabia have expressed their "deep concern with regard" to the "attacks by the Russian Air Force on Hama, Homs and Idlib." Many of these attacks had not targeted the "Islamic State" (IS), as was announced, but rather the "Syrian opposition and civilians," claimed the seven western and Muslim governments, while calling on Russia to "immediately cease" these air strikes.[1] A day earlier, German Foreign Minister Frank-Walter Steinmeier had already warned Moscow against taking "lone decisions."[2]
Back in the Game
For western countries, these Russian air strikes in Syria represent a major setback for several reasons. They highlight the significant increase of Moscow's influence in the economically and strategically highly important Middle East. After its continuous loss of influence in the region since 1991, Russia has been able to strengthen its position over the past few months, for example, through close cooperation with Egypt and extensive negotiations in Syria. (german-foreign-policy.com reported [3]) In a recent move, Russia established a "joint information center" in Baghdad to share intelligence on IS with Iraq, Iran, and Syria.[4] Since the demise of the Soviet Union, Moscow has seen its influence wane, for example "with the overthrow of Saddam Hussein and Muammar Gadhafi." Now, however, it is making headway in attempts "to again take on the role of mediator in the Middle East," according to Jeffrey Mankoff, Russia expert at the Washington Center for Strategic and International Studies (CSIS).[5] "In fact, Russia is challenging the assumption that the USA is the region's key player creating the regional balance," Mankoff declared.
Anything But Isolated
The Russian attacks are actually an aspect of the general process of non-western powers gaining influence. China's rise to become a global power has long since been seen as inevitable. The 2008 global financial crisis has forced the West to share its privilege of shaping the world with the emerging countries - within the "G20" framework, which had previously been reserved for the G7/G8. In addition, the rise of the "BRICS" alliance is making waves: With the creation of its "New Development Bank" and its own monetary fund in July, it could, for the first time, establish an alternative to the western hegemonic financial institutions, the World Bank and IMF.[6] NATO and its member countries' post-1991 wars must be generally considered failures - beginning with their war on Yugoslavia (1999), Afghanistan (beginning in 2001), Iraq (beginning in 2003), on up to Libya (in 2011). The attempts to restrain Russia's influence within the framework of the Ukraine conflict and isolate that country,[7] have also failed. Moscow is "far from isolated" remarked Dmitri Trenin, Director of the Moscow Center of the US-American Carnegie Endowment.[8] In fact, the West can no longer prevent Russia from intervening in a war, in which the West is itself massively involved, as can be seen in the current Russian operations in Syria - the first outside the territory of the Soviet Union, since its collapse in 1991.
Jihadi Support
Beyond their global policy significance, Russia's air strikes in Syria have once again exposed the western powers' cooperation with jihadis. Over the past few days, alongside IS units, the Russian bombers' targets also have included positions of the Jaysh al-Fateh militia,[9] a fusion of predominantly Salafist and jihadi militias. The Al Nusra Front, the Syrian wing of Al Qaeda, plays a major role in this coalition. Saudi Arabia, a major western ally in the Middle East, supports Jaysh al-Fateh financially and with weapons, while it receives logistical support from NATO member Turkey.[10] Today, US media organs frankly admitted that allegedly "moderate" sectors of the Jaysh al-Fateh militia are also being armed by US intelligence services.[11] This is but another confirmation that, when deemed necessary to help overthrow disfavored governments, the West and its allies in the Muslim world have been furnishing weapons to alliances, clearly predominated by Al Qaeda. In so doing, they are strengthening precisely that organization, against which they unleashed a global "war on terror" in 2001, in the aftermath of the September 11 attacks.
On Al Qaeda's Side
Recent Russian attacks on the Tajamu Alezzah militia, which is not considered to be within the spectrum of jihadis operating in Syria, expose the same. This militia is armed by the United States, as is documented in a video showing its combatants firing US-made anti-tank rockets. Western media is using Russia's Wednesday bombing raids on the Tajamu Alezzah militia as evidence that Moscow is attacking the secular opposition and merely seeking to shore up the reign of President Bashar al Assad. However, the real significance of the bombing raids on Tajamu Alezzah can be gleaned from an analysis, Syria expert Aron Lund wrote for the Carnegie Endowment. As Lund reports, this militia - exactly like "many other western supported groups" - is operating on the jihadi's side, including the Al Nusra Front.[12] They are united and in the process of "forging southward" to penetrate "for the first time, into core government areas, including regions with a majority Alawite population." The apprehension that Al Nusra/Al Qaeda could - supported by militias such as Tajamu Alezzah - conquer Alawite areas and - as in Iraq earlier - massacre the Alawite population, considered "infidels" by Jihadis, has recently raised serious fears among observers around the world.
Pure Cynicism
A little more than a decade ago, western powers were cooperating with the Assad government in their "war on terror" against al Qaeda, renditioning suspected jihadis to Damascus, where they were tortured. The information obtained under torture had also benefitted the German SPD/Green coalition government agencies. (german-foreign-policy.com reported.[13]) Today the West accuses Assad of torture - and cooperates in the war against him with jihadis, the same jihadis the West would not have hesitated to hand over to Syrian authorities, a few years ago.[14] Pure cynicism and a relentless ambition for domination are the only consistencies in western hegemonic policy.
More on this subject can be found: Top German Diplomat Calls for Bundeswehr Engagement in Syria, Cynical Options, and The Radius of Germany's Governance Policy.
[1] Gemeinsame Erklärung zum Militäreinsatz Russlands in Syrien. www.auswaertiges-amt.de 02.10.2015.
[2] Steinmeier warnt Russland vor einem Alleingang in Syrien. www.faz.net 02.10.2015.
[3] See Sisi in Berlin (II) and Top German Diplomat Calls for Bundeswehr Engagement in Syria.
[4] Iraq defends intelligence sharing with Russia, Syria, Iran. www.militarytimes.com 28.09.2015.
[5] Spencer Kimball: Russland fordert US-Dominanz im Nahen Osten heraus. www.dw.com 01.10.2015.
[6] See Outlines of a Multipolar World and Claims to Western Superiority.
[7] See The Alliance of the Threatened and Periods of Upheaval.
[8] Dmitri Trenin: Russia Far From Isolated in Non-West Community. carnegie.ru 08.07.2015.
[9] Kareem Shaheen, Matthew Weaver, Saeed Kamali Dehghan: US-backed Syrian rebels say they have been hit by Russian airstrikes. www.theguardian.com 01.10.2015.
[10] Kim Sengupta: Turkey and Saudi Arabia alarm the West by backing Islamist extremists the Americans had bombed in Syria. www.independent.co.uk 12.05.2015.
[11] Ben Hubbard: A Look at the Army of Conquest, a Prominent Rebel Alliance in Syria. www.nytimes.com 01.10.2015.
[12] Aron Lund: What Is Russia Bombing in Syria? carnegieendowment.org 02.10.2015.
[13] See Oktober 2001 and Deutsch-syrischer Herbst.
[14] See The Islamization of the Rebellion, Religion und Interesse and Vom Nutzen des Jihad (I).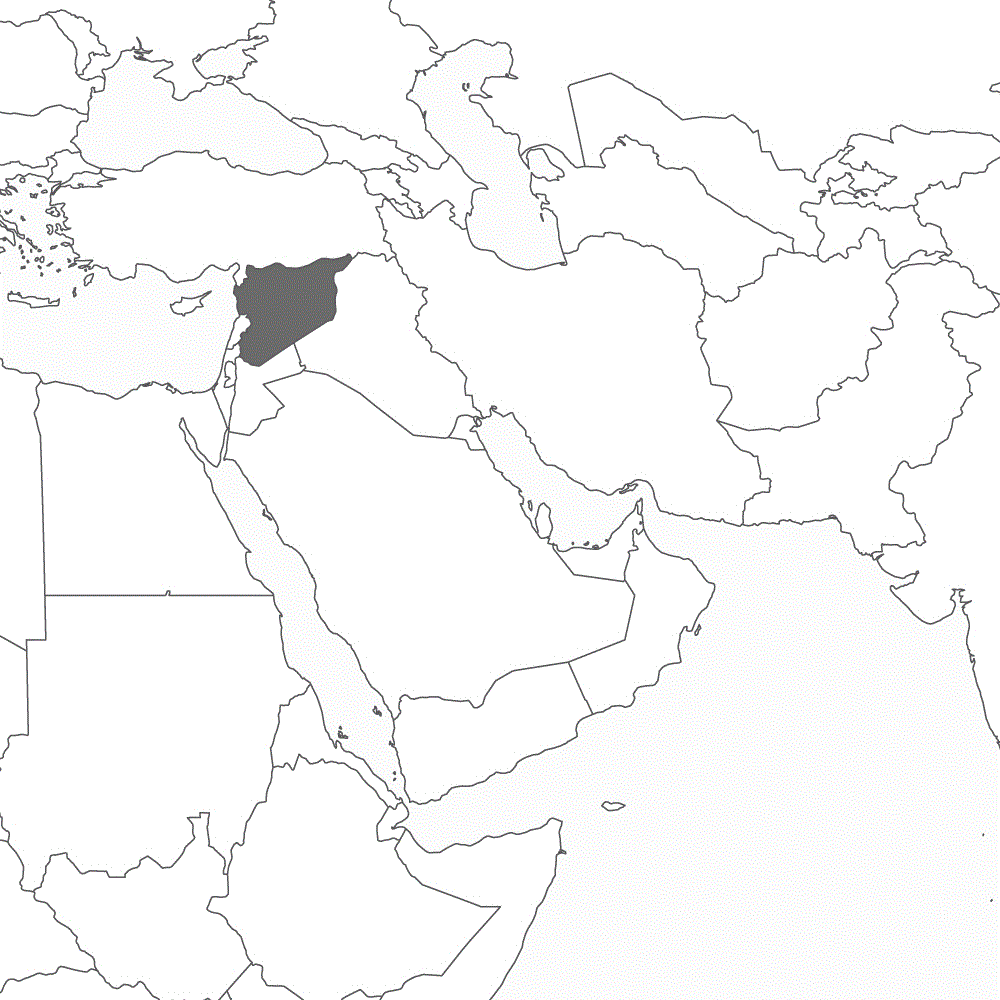 ---