Corruption in Greece (II)
ATHENS/BERLIN/MUNICH | |
ATHENS/BERLIN/MUNICH (Own report) - The German judiciary has initiated new criminal proceedings against German arms companies because of their multi-millions in bribes payments in Greece. Last month, the states attorney's office in Munich brought charges against a former manager of the Krauss-Maffei Wegmann (KMW) tank producing company. He is charged with having personally pocketed up to €1.5 million of a much larger bribe without paying the adequate taxes. Other managers, for example of the Rheinmetall arms manufacturer, are also being threatened with criminal charges. In late last December, a German court sentenced the Düsseldorf-based Rheinmetall company to pay the unprecedentedly inflated profit of nearly €37 million into the budget of the Federal State of Bremen. These €37 million were paid by the Greek government for bribery-induced arms deliveries. In answer to its compensation demands, the Greek government is being told that Rheinmetall cannot be punished twice for the same offense. Greek lawsuits against German managers usually remain without consequences, because the German government refuses extradition to Greece after German courts gave more lenient sentences, than they could have expected from a court in Athens. The Greek government estimates its damages alone from the bribes in arms deals at €100 million.
Top Customer of the Arms Industry
For decades, Greece has been one of the most attractive customers for the Federal Republic of Germany's arms industry. From the end of the military dictatorship in 1974 until 2010, 21 percent of Greek arms imports have come from the FRG, according to the SIPRI Institute in Stockholm - the significance of this fact should not be underestimated. Greece has always bought large quantities of arms. Between 2001 and 2010, it had even been the world's fifth largest arms importer. According to SIPRI's calculations, from 2006 - 2010, Athens had been the most important recipient of German arms exports - with a share of 15 percent of all German arms exports. In the years 2010 to 2014, when the crisis in Greece took on catastrophic dimensions, plunging its population into poverty, SIPRI identified Athens as among the German arms industry's three most important customers. Greece's significance as a market for German military goods can be readily seen in the number of the Greek army's German battle tanks - "almost a thousand," according to experts.[1] The German army currently has about 240 battle tanks - to be upgraded to 330.
Bribery in the Millions
It has not only been suspected, but occasionally, even been proven that the exports of German arms to Greece has not only been successful because of their quality, but also because of the bribes paid to representatives of the beneficiary state. When, in December 2013, the former deputy head of procurements in the Greek Defense Ministry (1992 to 2002) Antonis Kantas confessed to having accepted bribes in the millions, he actually shed the spotlight on the extent of the German corruption that had accompanied arms exports to Greece. In the context of the 2003 sale of 170 "Leopard 2" German battle tanks to Greece (total costs - €1.7 billion), a representative of the tank manufacturer Krauss-Maffei Wegmann (KMW) gave Kantas €1.7 million in bribes.[2] He had received part of this bribe in cash. "A Krauss-Maffei representative came to my office in December 2001," Kantas told the investigators in late 2013. "He asked me to stop opposing the Leopard 2 deal," and he left behind a briefcase containing €600.000. Kantas was not unimpressed, "I no longer opposed the deal."[3]
Tax Evasion
Obviously, a large number of German arms deliveries to Greece have been accomplished with similar means. Since Kantas and other German arms companies' middlemen have started talking, various lawsuits have been initiated or accelerated in Athens - as well as in Germany. Most recently, a former manager of KMW was indicted in Munich on bribery-related charges. He is charged with having siphoned off a million Euros in kickbacks from the total of €5 - €10 million in KMW bribes, paid to induce Athens to buy "armored howitzer 2000s." In Greece, a former KMW middleman also maintains that he gave the ex-manager a half-million Euros in cash.[4] In this case, as in others, under German law, the charge of bribery has surpassed the statute of limitations, so he will now be charged with tax evasion and similar offenses - whose statute of limitations are still pending. This indictment is significant, because the states attorney's office in Athens has also opened an investigation and sworn out an arrest warrant for the former manager. It is considered unlikely that he will be extradited. A former manager of Siemens, for whom Athens asked for his extradition, to face trial in Greece on charges of corruption, is still living in Germany. A few years ago, he received a suspended sentence for tax evasion by a court in Munich. It is very likely that he would not have gotten off so easily, had he stood trial in Greece. Therefore, Germany will not lend support to a renewed indictment by extraditing him. (german-foreign-policy.com reported.[5])
Redistribution through Fines
From the German perspective, it has proven rather advantageous to be taken to court in Germany, not only for the accused, but also for the state budget. This can be seen in the case of Rheinmetall. Alongside KMW, Kantas, the former ministry official in Athens, has implicated other German arms dealers, including Atlas and Rheinmetall Defence Electronics of having paid him bribes. Several million Euros had been made available, he reports, to obtain orders in the hundreds of millions for the Greek Navy, with part of the bribery sums serving as kickbacks to the German managers. Some of the German company representatives had explicitly insisted on paying bribes.[6] In spite of the Greek investigations, the Rheinmetall case has also resulted in a German trial. A court in Bremen concluded the case in December 2014, with the notification of a fine and the confiscation of the illegally obtained profits. According to court's calculation, the profits - gleaned from the sales of Asrad air defense systems to Greece - came to €36.77 million. Taken together with the €300,000 fine, Rheinmetall ended up paying €37 million. The Greeks saw none of this money, which went solely to the German state of Bremen. The state lavished praise for this unexpected donation to its tight budget.[7]
Basis of European Law
However, the cases are not yet closed. The Greek government refuses to continue to accept Germany's lenient sentences by its own courts for culprits, it refuses to turn over to the Greek justice. This spring, Greece's Ministry of Defense had confirmed that it is demanding about €100 million in compensation from German defence companies, it says paid bribes to obtain arms deals. This includes business deals with Rheinmetall.[8] Rheinmetall, however, has let it be known that they have already been tried and paid a fine in Germany - into the German treasury. It would be double jeopardy to be tried a second time for the same offence. This is a basic element of European law. Nevertheless, the company benevolently declares its readiness to discuss an out-of-court compensation settlement.[9] This could, for example, include Rheinmetall delivering spare parts and munitions - gladly for the "Leopard 2" tanks; on-site maintenance of the combat material; and possibly even making investments in Greece. It, after all, is well known that salaries have dramatically fallen since the beginning of the crisis.
German Government's Suspense Account
No matter what the ultimate outcome - the Bundeswehr, for the time being, is supporting the continuation of Rheinmetall's deals with Greece. In spite of the dramatic escalation of the crisis, in the fall 2014, Athens had ordered €52 million worth of tank ammunition from the German company. This time however, the Federal Office of Bundeswehr Equipment, Information Technology and In-Service Support (BAAINBw) is serving as the official contractor. This would alleviate the suspicion of corruption, according to Rheinmetall. In addition, Athens was obliged to transfer the costs of purchase - in advance - to a German government suspense account - as a guarantee against "payment default."[10] Thanks to German government support, the German arms company is on the safe side - not only in the event of Greek state bankruptcy, but also in case the dispute between Athens and the German arms industry escalates over an adequate compensation for the losses the Greek budget has had to suffer through corruption.
For more on the question of corruption in Greece see: Corruption in Greece (I).
[1] Hauke Friederichs: Unser bester Kunde. www.zeit.de 01.08.2015.
[2] Klaus Ott, Tasos Telloglou: Griechischer Ex-Spitzenbeamter gesteht Schmiergeld-Deal um deutsche Panzer. www.sueddeutsche.de 28.12.2013.
[3] Eleni Klotsikas, Reinhard Laska: Geschmierte Griechenland-Geschäfte? Deutsche Rüstungsfirmen unter Verdacht. Frontal21 vom 14.01.2014.
[4] Klaus Ott: Bestechendes Geschäft. www.sueddeutsche.de 20.07.2015.
[5] See Corruption in Greece (I).
[6] Klaus Ott, Tasos Telloglou: Druck auf deutsche Rüstungsfirmen steigt. www.sueddeutsche.de 04.01.2014.
[7] Klaus Ott: Rheinmetall gibt Bestechung bei Rüstungsdeal zu. www.sueddeutsche.de 10.12.2014.
[8] Greece wants 100 mln euros in damages from German defense firms. www.ekathimerini.com 23.03.2015.
[9] Klaus Ott, Tasos Telloglou: Vermintes Gelände. www.sueddeutsche.de 24.03.2015.
[10] Eleni Klotsikas: Waffengeschäfte trotz Sparmaßnahmen. www.deutschlandradiokultur.de 06.01.2015.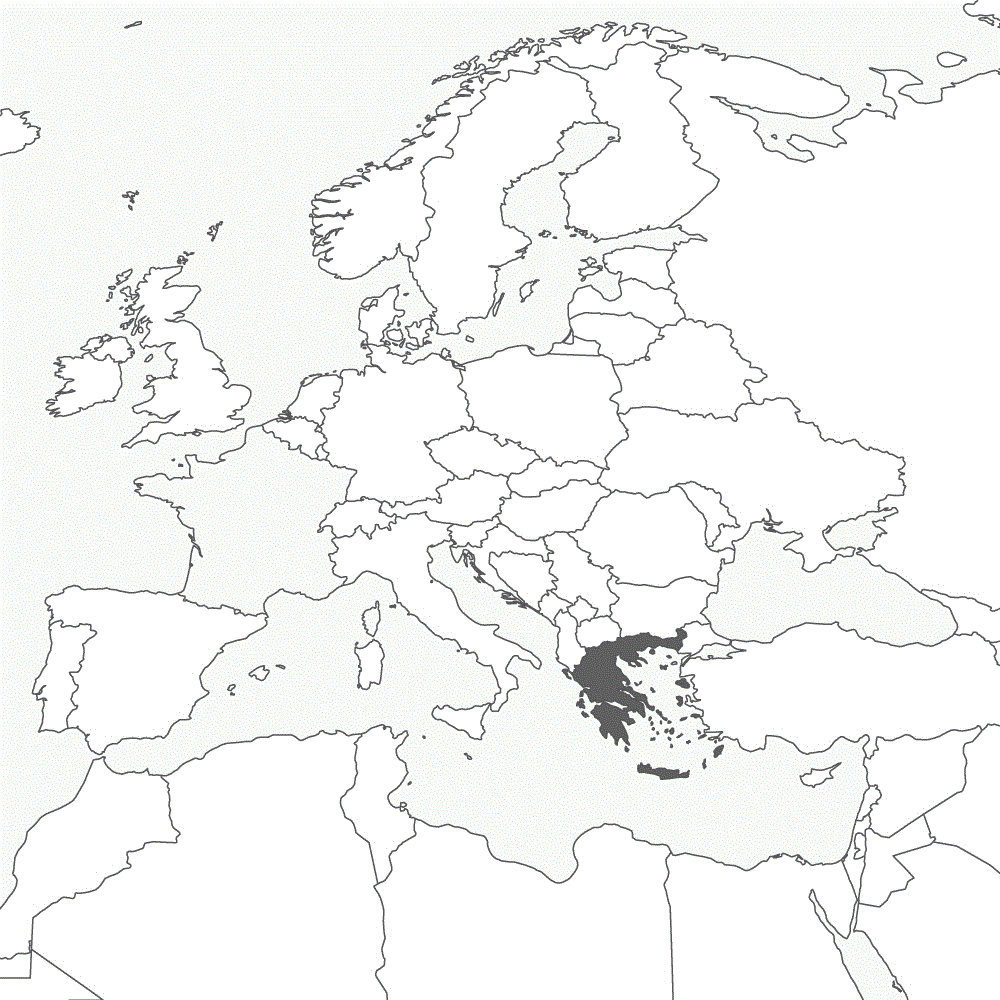 ---