Marching Toward Baghdad
BAGHDAD/DAMASCUS/BERLIN | |
BAGHDAD/DAMASCUS/BERLIN (Own report) - The advance of the "Islamic State in Iraq and the Levant" ISIL - also known as the Islamic State in Iraq and al-Sham (ISIL) - a product of the Syrian war, which Berlin has been energetically spurring on, is shaking up the Middle East. ISIL's current strength is the result of the radicalization that has taken place in the course of the insurgency against President Bashar al Assad's government in Syria, of which observers had been warning since early in the conflict. However, these warnings had fallen on deaf ears in the German government, which had continued to strengthen the insurgents. The ISIL has also benefitted from weapons deliveries and other support provided by Saudi Arabia, the Persian Gulf dictatorship that is one of Berlin's most important partners in the Syrian war. The German political establishment also maintains close contact to a Saudi prince, who, during the 1980s, while serving as head of the intelligence services of his country, had furnished arms to the Mujahidin in Afghanistan, including Osama bin Laden, and who, still today, wields considerable political influence. Berlin has never insisted that the Saudis cease their support for ISIL. That Salafist militia has now taken control of wide areas of Iraq and has begun to attack Lebanon. ISIL activists are also active in Europe. One of them is being accused of having committed the quadruple murder in the Jewish Museum in Brussels.
Brutal Combat
Last weekend, the "Islamic State in Iraq and the Levant" (ISIL), an al Qaida subsidiary, encountered serious military resistance, for the first time since it began its march on Baghdad. Last week, that militia took Mosul, the second largest Iraqi city, which is very important because of its oil and gas industries. Then, charging further toward the capital, it took several other localities, for example Tikrit and the industrial city of Baiji. The ISIL seeks to establish a "caliphate" on the territories of Syria and Iraq. In the areas under its control, there is a reign of terror, including mass executions of those of other religious persuasions. Even though the Iraqi military initially fled from the militia, this past weekend, they launched their first offensive against the charging ISIL troops. They were supported by Shiite militias. Brutal combat has ensued.[1]
Unleashed
The Middle East is again shaken by the advance of the ISIL - a product of the Syrian war, which Berlin has been energetically spurring on.
War's Momentum
Observers began to warn at an early stage in the conflict that if the insurgency in Syria is not quickly terminated, it could lay the groundwork for an extensive radicalization. Already on December 23, 2011, there was the first suicide bombing in Damascus, killing 44 and injuring 160, which bore the signature of Salafist terrorists. Today, it is widely believed to have been the work of the al Qaida subsidiary, the "Jabhat al Nusra," which, at the time, was being formed. The Greek Melkite Archbishop of Aleppo complained in February 2012 that also many "extremists" were among the mercenaries being "infiltrated into Syria from Turkey, Iraq, Jordan, Libya and Palestine." "Armed Islamist groups" had begun to spread "death and horror" throughout areas of the country.[2] The number of the suicide bombings attributed to the Jabhat al Nusra militia has grown from one attack per month, at the beginning of 2012, to four, during the month of April of that same year, to five and six in the months that followed. But this has not stopped Berlin from continuing to fuel the war. Coordination for Syrian exile opposition groups were carried out and plans for post-war Syria were made in the German capital.[3] The German Federal Intelligence Service gathered intelligence on Damascus and the war zones,[4] and the German government used development and aid organizations ultimately to help establish rudimentary state structures in rebel-held areas.[5] The fact that a long drawn out civil war usually leads to the reinforcement of "extremists," has been reiterated in a recent analysis published by Washington's "Brookings Institute." This has also been the case in Syria.[6]
The Weapons Trail
Berlin has been and is still cooperating closely with Arabian dictatorships - particularly Saudi Arabia and Qatar. Already in February 2012, German government advisors had pointed out that Riyadh and Doha are supporting Islamist forces in Syria. (german-foreign-policy.com reported.[7]) Since the beginning of 2012, at the latest, this support has included arms deliveries as well as other means of aid for Salafist militias. It has often been pointed out that these weapons have repeatedly found their way into the hands of al Qaida subsidiaries. For example, the Brookings Institute in Washington D.C. has reported that anti-tank weapons and grenade launchers provided to "moderate forces in southern Deraa" governorate by Saudi Arabia, quickly ended up in the hands of Jabhat al-Nusra and eventually into the hands of ISIL militants in Iraq.[8] According to experts, Saudi and Kuwaiti Salafist clerics, as well as "private" persons, have begun to support al-Nusra and ISIL with financing, weapons and training in Syria, Iraq and now also in Lebanon. They explain that the Saudi royal family is probably not directly involved, however, turns a blind eye to these activities to reap the short term benefits of the war against the Shiite axis in those countries mentioned above.[9]
"A Very Important Partner"
The close German-Saudi cooperation on the war in Syria has at no time been hampered. During his visit in Riyadh in March 2012 - to discuss, among other things, the war in Syria - Germany's foreign minister at the time, Guido Westerwelle, declared, "Saudi Arabia is one of Germany's very important partners."[10] During the month that preceded that visit, SPD chair, Frank-Walter Steinmeier had also paid Riyadh a visit to discuss the war in Syria. During his visit, he met with the Saudi foreign minister as well as with Javier Solana, who had been NATO's General Secretary before becoming the EU's head politician for Foreign Policy, who, at the time, was also visiting Riyadh. Beyond official government relations, Berlin maintains contact to the long-time head of Saudi intelligence, Prince Turki al Faisal, who, during his term of office in the 1980s, had coordinated Western and Saudi support for the mujahidin in Afghanistan. At the time, he had also been working with a certain Osama bin Laden. Prince Turki, who still wields a significant amount of influence in Riyadh, is a member of the "Advisory Council" of the Munich Security Conference. German media have provided him various interview opportunities, to express his demand for an arms buildup for the Syrian insurgents to a broad public. That this includes support for Salafist militias of al Qaida subsidiaries from Saudi Arabia, had not been mentioned.[11]
Only the First Step
In their efforts to overthrow Bashar al Assad, Berlin, Washington and the other western powers have virtually even tolerated Saudi support for the ISIL - until, at the beginning of the year, it became apparent that it was getting out of hand, not unlike Osama bin Laden had done earlier in Afghanistan. At the beginning of January, ISIL carried out its first attack in Lebanon (Beirut) and took control of the major Iraqi city of Fallujah. It cannot be ruled out that there may be other expansive offensives. In March, western powers pressured Riyadh into classifying ISIL a "terrorist organization" and to undertake measures to turn other Salafist militias operating in Syria against it - albeit, too late. Nevertheless, the ISIL has been able to march to the outskirts of Bagdad. As Guido Steinberg, a Middle East expert at the German Institute for International and Security Affairs (SWP), explains, Iraq is "but the first step." Following Bagdad, "it will be the government in Damascus that is supposed to fall, therefore, Syria is the target." Albeit, ISIL refers to "'Syria' in the historical sense of the Ottoman Empire" and "that includes Lebanon and Jordan as well as Israel and Palestine."[12]
Attacks in the West
Steinberg also points out that the ISIL "seeks to become the leadership of a worldwide jihadist movement." "If this is the intention," explains Steinberg, "then it must also carry out spectacular attacks in the West, with US, British or Israeli targets." Therefore, even though the reinforcement of ISIL means dealing "initially, with a local problem," it then, "however, will have a very concrete impact on Europe."[13] In late May, a suspect, who had spent a year in Syria, probably as an ISIL combatant, was arrested in France under charges of having committed a quadruple murder in the Jewish Museum in Brussels.[14] Last Saturday the Federal Police in Berlin took another repatriate from Syria into custody, under suspicion of his seeking to recruit more militiamen or even to prepare terror attacks in Germany. Once again, a wave of repression is being launched against forces, which are spin-offs of Germany's foreign policy and which, in fact, had been tolerated and even - as the enemy of its enemy - supported by Germany's allies, until they began to turn on the West.
[1] Irakische Armee meldet Erfolge gegen Dschihadisten. www.faz.net 15.06.2014.
[2] See Iran's Achilles Heel.
[3] See The Day After, The Day After (III) and The Day After (IV).
[4] See Verdeckte Kriegspartei.
[5] See In Rebel Territory (IV).
[6] Charles Lister: Dynamic Stalemate: Surveying Syria's Military Landscape. Brookings Doha Center Policy Briefing, May 2014.
[7] See Die kommenden Kräfte.
[8] Charles Lister: Dynamic Stalemate: Surveying Syria's Military Landscape. Brookings Doha Center Policy Briefing, May 2014.
[9] Udi Dekel, Orit Perlov: The Saudi Arabia and Kuwait "Outposts Project": Al-Qaeda and Its Affiliates. The Institute for National Security Studies, INSS Insight No. 517, 16.02.2014.
[10] Deutschland und Saudi-Arabien. www.riad.diplo.de.
[11] See Good Guys, Bad Guys.
[12], [13] Ein neuer Bin Laden? www.deutschlandfunk.de 13.06.2014.
[14] See Der Krieg kehrt heim.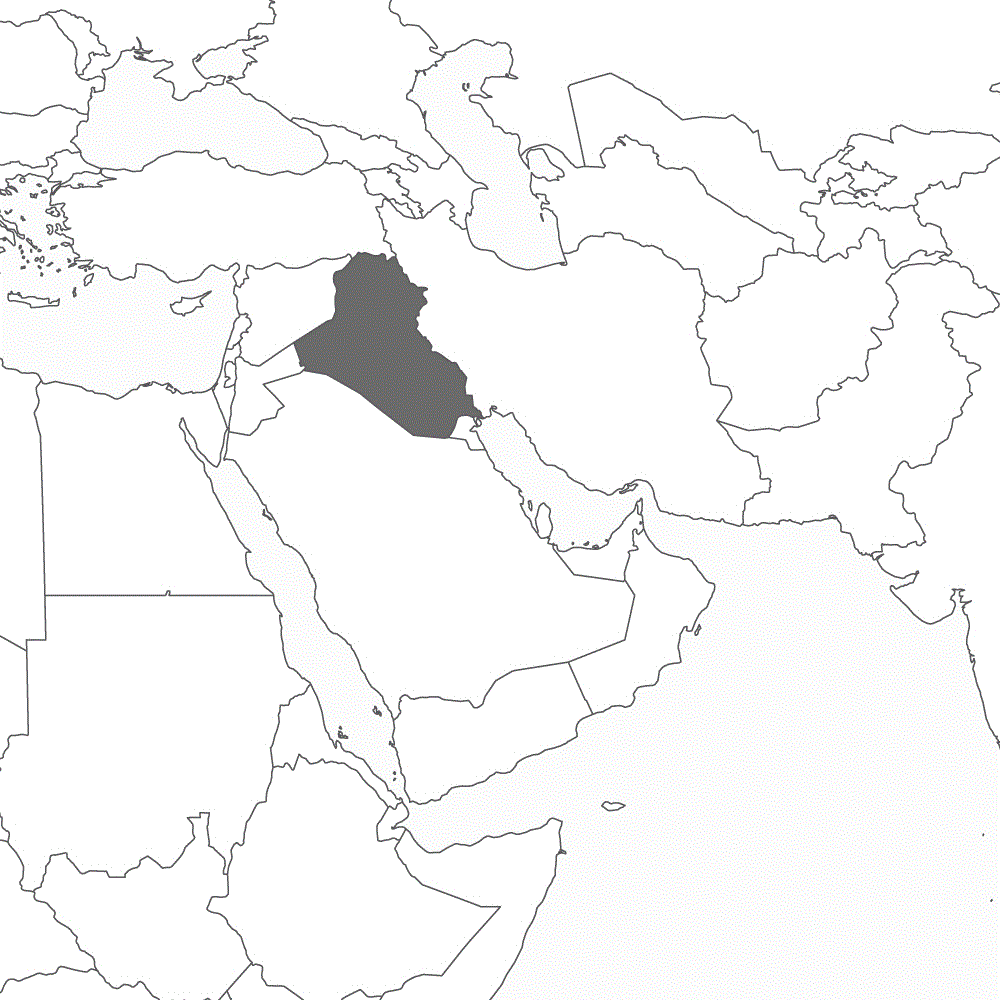 ---