Global Policy Orientation
BERLIN/MOSCOW | |
BERLIN/MOSCOW (Own report) - In the debate over a possible expansion of EU sanctions against Russia, the German chancellor is suggesting a possible continuation of cooperation with Moscow. "In the intermediate and long term," Merkel explained, "the close partnership with Russia should be continued." She sees "no necessity" in a policy of "isolating" Russia, patterned on the cold war's "containment" policy. Merkel was reacting to the persisting anxiety in leading German business circles, that sanctions against Russia could seriously dampen their expansion opportunities. This is not only an anxiety shared by gas companies, but also by top corporations in other branches with significant commercial and production sites in Russia. On the eve of the Russian president's visit to China, observers are warning that if the EU and the USA impose boycott measures, Moscow could forge also stronger ties to Beijing, thereby tangibly strengthening China. Hard-core transatlantic circles are up in arms over the prospect that cooperation with Moscow could be continued - pleading for the creation of a global front of NATO countries and their allies against Russia and China.
Number One Growth Market
From the outset, influential German business circles have been arguing against an expansion of EU sanctions against Russia. This is not only because of lucrative natural gas business interests and the long-term growth in the significance of Russian sales markets for the export-oriented German industries.[1] Over the past few years, a sizable number of companies have also established important commercial and production sites in Russia. For example, Russia is third in the outlet portfolios of the Metro Group, with the eighth largest sales volume in Germany - preceded by Italy and Poland and far in advance before Spain and France. Volkswagen, Germany's largest corporation in sales volume, wants to open a factory in Russia's Kaluga next year, and plans a logistical center in the vicinity of Moscow. By the end of 2018, VW plans to have invested 1.2 billion Euros in Russia. Already now, more than 300,000 cars per year are being sold. According to VW, this is clearly "Europe's number one growth market."[2] This will all be jeopardized, if EU sanctions are expanded.
Business-Sustainable de-Escalation
German business associations are insisting on a political solution in the conflict over Ukraine. The German economy has "a whole lot to lose," warns Eckhard Cordes, Chair of the German Committee on Eastern European Economic Relations, and former manager of Metro, at the Second "East Forum Berlin," held April 9 - 10, in the German capital. The Forum had been jointly organized by the Committee on Eastern European Economic Relations and the UniCredit Bank. "All sides" have "the obligation to de-escalate," Cordes admonished.[3] Foreign Minister, Frank-Walter Steinmeier personally took part in this high caliber conference. This past weekend, the Chairs of both the Federation of German Industries (BDI) and the Association of German Banks (BdB) made similar declarations. If need be, the German business community would "go along with" sanctions, announced BDI President Ulrich Grillo, but, "lines of communication with Russia, must be kept open." "Political leaders know exactly what economic sanctions can provoke." BdB President Jürgen Fitschen said it was "basically wrong," "to give up everything in Russia that has been established with years of cooperation." "In the final analysis, we need ... dialog to resolve the crisis."[4] Board Chairs of several German companies - including the CEOs of Metro, BASF (in sales volume, fourth in Germany), and E.ON (second in sales volume) - have announced their participation at the "International Economic Forum" in St. Petersburg next Thursday. E.ON and the BASF subsidiary Wintershall have a strong presence in the Russian natural gas sector. Russia's President Vladimir Putin will be at the "International Economic Forum."
No More Misgivings
Currently, the German business community is particularly worried about the fact that, just prior to the St. Petersburg Forum, President Putin will be visiting China, to intensify relations between Moscow and Beijing. This particularly concerns the export of raw materials, which accounts for more than 50% of the Russian state budget. Until now, the prominent natural gas branch has been primarily oriented toward exports by pipeline to the EU. The construction of gas pipelines from Russia to the Peoples Republic of China, whose need for natural gas is steadily growing, has long been considered a supplementary alternative. This project, which has been in negotiation since the 1990s, has progressed no further than a non-binding declaration of intentions. Officially, the main obstacle is a lack of agreement on the price. However, observers point to more profound differences. Moscow has always regarded Beijing as a "natural partner" in the struggle against the hegemony of NATO countries, but, with China's rapid rise in power, Beijing is also being seen as a rival, according to a study by London's Center for European Reform (CER).[5] As a matter of fact, in spite of recurring western aggressions, the West could always rely on Moscow's ties to Beijing not becoming so strong, that Russia would be at the mercy of Chinese preponderance. The West, with its announcement of sanctions, has now intensified pressure to an extent, where Moscow, in spite of misgivings, could draw closer to Beijing, according to commentators on the eve of Putin's China visit.[6]
Ready for Economic War
This will be a cooperation pertaining particularly to the field of raw materials. For example, over the next few days, an accord on the construction of a Russian gas pipeline to northeastern China and extensive gas deliveries will be signed. Gazprom will pledge to pump 38 billion cubic meters (bcm) of natural gas to the People's Republic of China for 30 years, beginning in 2018. Talks on the construction of a second pipeline have already started. "China could develop into one of the largest markets for Russian natural gas and cover up to one-third of its gas needs with supplies from Russia," predict German experts. "This would nearly compensate for the loss of the European market."[7] Moscow would possibly be in a position to take on a long-term economic war with the West - at the expense of not only giant German gas companies, such as E.ON and Wintershall (BASF), but other segments of German industry currently making lucrative profits in Russia, as well.
No Cold War?
It is in this context that also in Berlin the debate over sanctions is intensifying. At the end of last week, German Chancellor Merkel suggested that the business community's demands must be taken into account and economic cooperation with Russia - in spite of the current dispute - must be continued on a long-term basis. "Without a doubt, we have profound differences of opinion," confirmed Merkel in a press interview. "Nevertheless, I am convinced that in the intermediate, and the long term, our close partnership with Russia can be continued." The chancellor resolutely rejected a policy of "isolating Russian power," patterned on the cold war - as is being demanded in transatlantic circles. "I see no necessity in adopting a completely new policy approach, and I do not intend, in this 21st century globalized world, to return to by-gone structures of the 19th and 20th centuries."[8]
Transatlantic Front Formation
Transatlantic oriented circles are up in arms over efforts to seek a settlement with Moscow. For example, the risk must be taken that there will be rapprochement between Moscow and Beijing, as one commentator expressed it in the press. In addition, the USA and the EU "must strive to reduce their dependence on China." To compensate their loss in business, the focus should be directed toward the "neglected markets of Southeast Asia, India, Latin America and even [sic] Africa." In the future, it will be necessary in relationship to Beijing, "to speak with one voice, if necessary, a loud one."[9] This transatlantic plea is - in the final analysis - aimed at NATO and its allies forming a global front against Russia and China.
Confronting the Decision
It is yet to be seen, which fraction - the transatlantic or the eastward oriented - will prevail in Berlin. The EU's decision on economic sanctions against Russia could set the orientation, with far reaching global consequences.
Other reports and background information on Germany's policy toward Russia can be found here: Fostering Relationships, Partner Nation Russia, Russia Policy Scenarios, Modernize Russia, The Crimean Conflict and Energy as a Weapon.
[1] See Keine Champagnerstimmung mehr.
[2] Krim-Krise: VW blickt mit Sorge nach Russland. www.waz-online.de 05.03.2014.
[3] east forum Berlin - Appell zum Dialog. www.ost-ausschuss.de 10.04.2014.
[4] "Es gilt das Primat der Politik". www.welt.de 18.05.2014.
[5] Dmitri Trenin: True Partners? How Russia and China see each other. Centre for European Reform, February 2012.
[6] Verschobene Machtbalance. www.tagesschau.de 16.05.2014.
[7] Moritz Rudolf: Russland wendet sich China zu: Ukraine-Krise bewirkt geostrategische Verschiebungen zugunsten Chinas. Mercator Institute for China Studies: China Monitor Nummer 8, 16.05.2014.
[8] "Russland wendet sich wieder altem Denken zu". Frankfurter Allgemeine Zeitung 16.05.2014.
[9] Christian Geinitz: Weckruf für die China-Politik. Frankfurter Allgemeine Zeitung 15.05.2014.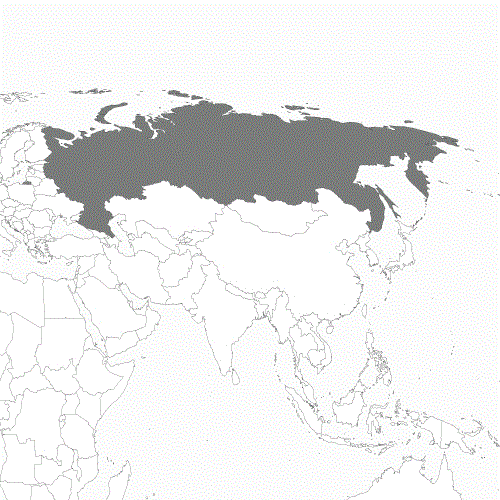 ---