The Free World
BERLIN | |
BERLIN (Own report) - In light of the pending incorporation of the Crimea into the Russian Federation, German politicians and media are stepping up their Russophobe agitation. The public's "understanding for Moscow's alleged motives" regarding the Crimea, remains "strikingly high," complains a leading German daily. This reflects the view that Western global aggressions are either "not better or even worse." In this context, a leading German newspaper, the "Süddeutsche Zeitung," has discontinued a Russian PR insert, which it had begun carrying following a lucrative European-Russian economic conference. Another leading publication, the weekly "Die Zeit", has "apologized" for having printed differentiated articles about the Ukraine. The author, a freelance journalist, had also earned his living, doing editorial work for the above-mentioned Russian PR insert. Last week, the leading German Green Party's candidate for the European parliamentary elections tabled a motion for a gag order on former German Chancellor, Gerhard Schröder, who had criticized the EU's Ukrainian policy. This motion, to restrict his right of freedom of expression, has been ultimately rejected by the European parliament, however, not by her Party.
Two Blocks
From a purely strategic point of view, Moscow, with yesterday's referendum and Crimea's pending incorporation into the Russian Federation, succeeded in launching a first effective counter-coup against the West's more than twenty-year offensive. For years now, with the EU's and NATO's eastward expansion and its subsequent "Eastern Partnership," Berlin, Brussels and Washington have been able to attract countries, situated between Russia and the Western Alliance and which had not yet opted for one side or the other. In 2008, the West suffered its first setback, when Russia countered Georgia's military aggression by Abkhazia and South Ossetia's de facto secession from that country. From the perspective of power politics, Crimea's annexation - Moscow's response to repeated western attempts to take over Ukraine - is the first real effective counter-coup: Unlike Abkhazia and South Ossetia, the Crimean Peninsula, in the middle of the Black Sea, is of great geo-strategic importance (german-foreign-policy.com reported.[1]). While business circles are trying to salvage their deals with Russia, Berlin, Brussels and Washington are aggravating the political confrontation. Moscow's challenge to Western hegemonic claims will not go unanswered.
Free Expression
Currently this is clearly reflected in the leading German media, which is seeking to swing public opinion to approval of the political confrontation. A leading daily, for example, is warning that the public's "understanding for Moscow's alleged motives" is still "strikingly high," reflecting the view that "what the Americans do is not better or maybe even worse."[2] Proponents of this view can in fact point to numerous US wars over the past few decades and to German aggression, such as in Yugoslavia. Twenty years of repeated western violations of international law - including wars of aggression, also with German participation - accusations of Moscow violating international law in the Crimea, has obviously little impact. The leading media is therefore intensifying the dose.
The Free Market
The current dissention over the daily "Süddeutsche Zeitung's" monthly PR-insert "Russland Heute" ("Russia Today") is but one example. "Russia Today's" official objective is to transmit "a positive image of Russia." The insert appeared for the first time in the "Süddeutsche Zeitung" at the end of 2010, in the immediate aftermath of an economic conference in Berlin's noble Adlon Hotel. At the conference, Prime Minister Putin had called for an intensification of European-Russian economic relations - making lucrative offers for German industry. Other European and US-American media, for example, the British "Daily Telegraph," the French "Le Figaro," Spain's El País as well as the "New York Times" and "Washington Post" also carry "Russia Today." The "Süddeutsche Zeitung" declared today that, because of the Crimea conflict, it will no longer carry the pro-Russian insert, co-financed by the Russian government, and, it has also terminated its cooperation with "Russia Today."[3]
The Free Press
The current escalation in developments has also had an affect on a renowned correspondent for Eastern Europe, who, over the past few weeks, has attracted attention with his differentiated articles on the Ukrainian situation. Moritz Gathmann's articles had also been published in the on-line edition of the weekly "Die Zeit." Since 2010, Gathmann, a free-lance journalist, has also been a "guest editor" for "Russia Today." March 8, the head of the Westdeutsche Allgemeine Zeitung's (WAZ) investigative team, David Schraven, publicly twittered a complaint to "Die Zeit": "it would be better to say that Moritz Gathmann works in the service of Russla's propaganda." Two hours later, the chief-editor of "Die Zeit On-Line," Jochen Wegner, twittered back: "cooperation terminated." Since then, "Die Zeit On-Line" has been publishing a disclaimer under each of Gathmann's articles on its site: "Disclaimer: The author works for the Russian state-co-financed 'Russland Heute' journal insert. This does not conform to our basic principles. Therefore, we apologize." In the current heated debate, this is tantamount to the journalist's public pillorying. This has made high waves on the media scene. It is not conducive to wage-earning journalists to go against the Russophobe mainstream.
The Free Elites
It should also be noted that there is obviously no contradiction with "Die Zeit On-Line's" "basic principles" to closely cooperate with Berlin's and Washington's foreign policy networks. For example, "Die Zeit" editor Jochen Bittner had participated in a cooperation project sponsored by the German Institute for International and Security Affairs (SWP) and the "German Marshall Fund," which - promoted by the Policy Planning Staff of Germany's Ministry of Foreign Affairs - wrote the study, "Elements of a Foreign Policy Strategy for Germany." Critics draw parallels between the contents of the project paper "New Power. New Responsibility"[4] and standpoints expressed in Bittner's articles. "Die Zeit" has published no "disclaimer" under his articles. The same applies to the articles written by "Die Zeit's" co-producer, Josef Joffe. His texts became one of the subjects of a media science dissertation published last year. The author arrives at the conclusion that Joffe not only mingles in "elite transatlantic ideological circles (...), supplemented with an EU component" - a reference to his membership in diverse organizations for German and transatlantic foreign policy - but, he even promotes key objectives of the German or transatlantic establishments, in part as propaganda within his texts. (german-foreign-policy.com reported.[5])
The Free Speech
The level reached by the intensification of Russophobe agitation can be seen in an attempt by a "Green" European parliamentarian to partially strip former Chancellor Gerhard Schröder of his right to freedom of speech. Schröder recently spoke quite critically on the EU's Ukraine policy and during a public event declared "I wonder if it was the right thing to do, to place a culturally divided country, such as the Ukraine, before the alternative: association agreement with the EU or customs agreement with Russia." Rebecca Harms, the leading Green Party candidate in the upcoming European parliamentary elections, issued a statement saying that she considers Schröder's statements "part of a campaign" to "win more sympathy for Putin." Last Thursday, together with another Green Party politician, Daniel Cohn-Bendit, she, therefore, tabled a motion in the European Parliament that the parliament finds Schröder's statement "regrettable" and "reiterates" that the former German Chancellor "should refrain from making public statements on Russia."[6]
Only a Test Run
With amazement, the European Parliament has rejected an attempt by the German Greens to restrict the right to freedom of expression in a precedence case. Nevertheless, this incident is but an indication that still standing democratic taboos could be broken in the current frenzy of Russophobe agitation, without consequences for the perpetrators. The power struggle over the Ukraine, as the backdrop, is perceived in Berlin as a "test run" [7] for the new German foreign policy. To be successful, this new policy must win broad popular support at home - by any means necessary.
More reports and background information on the current German policy in reference to the Ukraine can be found here: Problems of Eastward Expansion, A Broad-Based Anti-Russian Alliance, Expansive Ambitions, Our Man in Kiev, Integration Rivalry with Moscow, On the Offensive, At all Costs, The Crimean Conflict, The Kiev Escalation Strategy and Cold War Images.
[1] See The Crimean Conflict.
[2] Klaus-Dieter Frankenberger: Wer will einen Kalten Krieg? www.faz.net 14.03.2014.
[3] "Redaktion hat damit nichts zu tun". www.taz.de 13.03.2014.
[4] See The Re-Evaluation of German Foreign Policy.
[5] Uwe Krüger: Meinungsmacht. Köln 2013. See Elitejournalisten and Uwe Krüger: Meinungsmacht.
[6] Antrag im Europaparlament: EU-Abgeordnete wollen Schröder Sprechverbot zur Krim erteilen. www.spiegel.de 13.03.2014.
[7] See Testfeld Ukraine.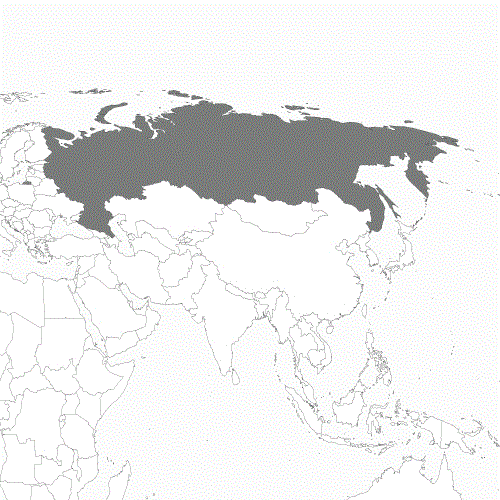 ---