Legacy without a Future
ATHENS/BERLIN | |
ATHENS/BERLIN (Own report) - Berlin is reacting to Athen's persistent demands for reparations for Nazi mass war crimes in Greece by sending the German President to visit the country. Last week, following a lengthy run-up, the Greek Parliament has created a committee to examine possible demands for reparations. It is said to involve a large multi-billion sum. Over the next few days, Joachim Gauck will visit various scenes of Nazi crimes. It is to be expected that he will use his usual warm rhetoric affirming Germany's strong convictions, to distract from a refusal to pay any reparations. Currently, Thessaloniki's Jewish community, among others, is suing Berlin for the reimbursement of an extorted "ransom" for 9,000 Jews, who had been deported to German extermination camps. There is also discussion of a demand for the restitution of the forced loan exacted by the Nazis, in 1942, which has never been refunded. An expertise compiled by the Reference and Research Services of the German Bundestag has arrived at the conclusion that these demands are legally founded, however, this document continues to be kept secret.
Athens' Reparations Demands
For quite some time now, Athens has been seeking possibilities for successfully raising reparations demands through the appropriate channels for the crimes committed under Nazi occupation. The Federal German government has consistently refused to honor these claims. In September 2012, a task force to determine the amount of reparations to be demanded was established under the auspices of the Greek Audit Office. The chairperson of the parliamentary foreign affairs committee negotiated with German government representatives in Berlin over eventual Greek reparations claims in April 2013. In January, the Greek Foreign Minister announced that he had been discussing the subject with the German Foreign Minister for months. Last week, a parliamentary committee was formed in Athens with the task of concretely verifying reparations demands to Berlin. Berlin has obviously found it helpful, under these circumstances, to send the German President to Greece. He is expected to use warm rhetoric, and, if possible, make it clear that Germany will not refrain from its refusal to pay reparations. Before he visits the scene of a Nazi massacre (Lyngiades) and of Nazi deportation crimes (Ioannina), he will give a programmatic speech, which will lure the focus away from the past and onto the innocuous future - bearing the title, "Europe: Legacy and Future."[1]
"Inevitable Consequences of War"
The liquidation of the Greek village, Lyngiades, where Gauck is scheduled to visit this Friday, is part of the legacy - not of Europe - but of Germany. On October 3, 1943, in retaliation for an operation by Greek partisans, which killed a German officer, soldiers of the "Edelweiss" mountain division murdered 82 people in the village of Lyngiades - half of them, children. This massacre has only recently been pulled from obscurity through the publication of "Feuerrauch" a commendable book by the legal and social historian Christoph Schminck-Gustavus. "Lyngiades was no isolated case, but rather the brutal normality of German occupation in Greece," according to a recent newspaper article.[2] "Greece did not have one Oradour, but many hundreds. But no one in Germany was taking notice." None of the criminals responsible have been punished. What is even worse: penal proceedings initiated in 1972 before the Munich Regional Court by the prosecutors' office were thrown out on the grounds that the massacre was "an inevitable and therefore necessary consequence of land and aerial warfare," and besides, at the time, they "had been within the norms of international law," Schminck-Gustavus reports.[3] Reparations to surviving relatives have also never been paid.
Extorted and Never Reimbursed
Nazi mass deportations of Jews to Nazi extermination camps are also part of Germany's legacy in Greece. The 1,960 Jewish residents of Ioanninas, for example, were deported March 25, 1944. Like those deported from other Greek cities, nearly all were murdered. Only around 2,000, of Thessaloniki's 50,000 Jewish residents survived Nazi occupation. Thessaloniki's Jewish Community has recently filed suit before the European Court of Human Rights (ECHR) in reference to Nazi crimes of 1943. At the time, the Germans extorted a "ransom" of 1.9 billion drachmas from the city's Jewish inhabitants to free 9,000 Jewish Greeks, from 18 to 45 years old, from slave labor. The Germans pocketed the money - and deported the men to Auschwitz. The "ransom" has remained in Germany. The Jewish Community is now suing for its reimbursement, which Berlin has adamantly refused to do. Because Greek courts have turned down this demand on the grounds of "government immunity," this suit is now pending before the ECHR in Strasbourg.[4]
Time Heals Debts
Thessaloniki's "ransom" is, by no means, the only sum stolen from Greece never to be returned. Berlin had imposed a forced loan of 476 million Reichsmark on Athens in 1942, which was never paid back. At the end of 2011, including a three percent interest rate - according to the Reference and Research Services of the German Bundestag - that forced loan would have a current value of 8,25 billion US dollars. Greek estimates place the value even higher. The German government has declared the reimbursement claims obsolete. "Nearly 69 years after the war ended and after decades of the Federal German Republic's peaceful, trustful and fruitful cooperation with the international community, including with its NATO ally and EU partner, Greece, the question of reparations has lost its justification. ... Besides, reparations more than 65 years after the end of hostilities would be unprecedented."[5] However, Nazi crimes against humanity were also unprecedented - including those that had been committed in Greece.
Open Claims
Even the Reference and Research Services of the German Bundestag came to assume that Berlin's unremitting denial has a questionable legal basis. Ulla Jelpke, spokesperson for domestic affairs for the "Linke" parliamentary group, explains that, according to an expertise of the Reference and Research Services of the German Bundestag, Greece could legally "still raise claims to reparations for war debts." The German government has repeatedly referred to the 1990 "Paris Charter" alleging that Athens has taken note and "come to terms with Germany's denial to pay reparations." "However, the Reference and Research Services of the German Bundestag points out that the wording and the context of the Paris Charter are not necessarily suggesting that taking note can be interpreted as an ultimate renunciation ... of reparations." Besides, "the Charta does not even mention the issue of reparations." As Ulla Jelpke reports, this expertise was compiled last summer and declared "confidential."[6]
Lucrative State Immunity
Until now, Germany could rest assured that compensation claims would be rejected. Most recently, the International Court in The Hague granted Germany "government immunity."[7] It was worth it, because otherwise reparations would have had to be paid for the destruction of far more than 1,700 villages and the massacres of hundreds of thousands. Under German occupation, Greece lost nearly 15 percent of its total population. According to current calculations in Athens, indispensable reparations are valued at 162 billion Euros with a considerable amount of interests in addition, because the Federal German government has strictly refused to pay for nearly 70 years.[8]
[1] Staatsbesuch in der Hellenischen Republik. www.bundespraesident.de 03.03.2014.
[2] Michael Thumann: Unsere Schuld, eure Schulden. www.zeit.de 20.02.2014.
[3] Christoph U. Schminck-Gustavus: Feuerrauch. Die Vernichtung des griechischen Dorfes Lyngiádes am 3. Oktober 1943. Bonn 2013 (Dietz).
[4] Christiane Schlötzer: Erpressung, Mord und nie ein Wort der Entschuldigung. www.sueddeutsche.de 25.02.2014.
[5] Deutscher Bundestag, Drucksache 18/451, 06.02.2014.
[6] Bundesregierung muss Zwangsanleihe an Griechenland zurückzahlen. www.ulla-jelpke.de 20.02.2014.
[7] See Ein immuner Staat, Totalabwehr, Germany - Sacrosanct and Eine hässliche Bilanz.
[8] Gauck zu Besuch bei fremden Freunden. www.tagesspiegel.de 04.03.2014.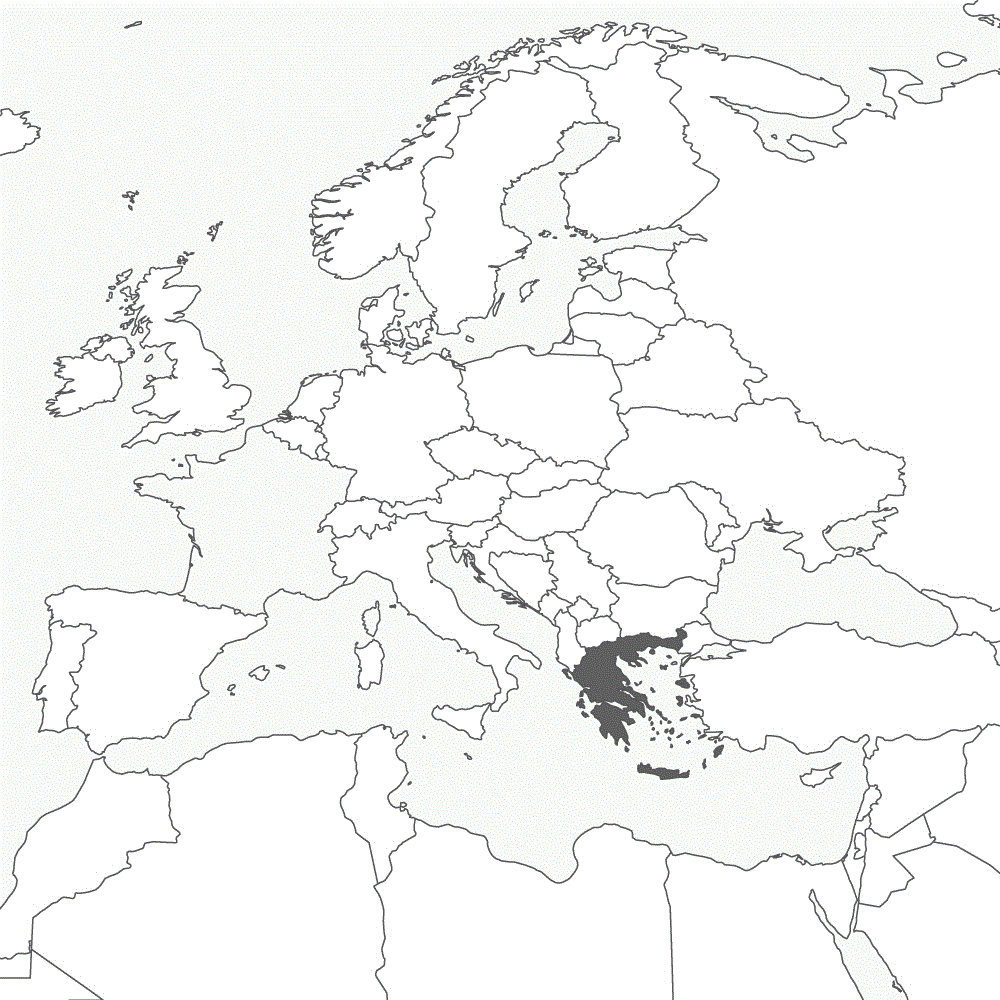 ---