Energy Realignment toward Russia
BERLIN/MOSCOW (Own report) - Just before the "Nord Stream" natural gas pipeline (or "Baltic Pipeline") goes into operation, a rival "Nabucco" project to German-Russian hegemony over European gas supply is on the verge of collapse. The "Nabucco" project - while bypassing Russia - was to transport the enormous Central Asian and Middle Eastern natural gas deposits to Europe. This would prevent Russia from having renewed influence over the EU's gas supply. After Moscow's Gazprom energy corporation successfully won over a member of the rival Nabucco consortium, the German RWE Corp., for a German-Russian cooperation project, observers see the chances of Nabucco's construction dwindling. In any case, the project is endangered because supply from the regional natural gas producing countries is not sufficiently assured. Partisans of a closer German-Russian cooperation are already celebrating an "energy realignment toward Russia," even though some establishment sectors in Berlin and Brussels are continuing efforts toward realizing the Nabucco project. Time is tight. Last week, "Nord Stream" had a performance test and beginning in October should go into service, regularly delivering Russian natural gas directly to Germany.
More Gas
Just as the German-Russian Nord Stream natural gas pipeline is about to go into full operation, transatlantic-oriented forces in Berlin and Brussels are clutching onto their controversial Nabucco pipeline project. At a conference at the end of August sponsored by the "Handelsblatt" business journal, EU Energy Commissioner, Guenther Oettinger reconfirmed that the establishment of the gas pipeline has gained significance through the nuclear catastrophe in Japan. "As a matter of fact, Fukushima has made Nabucco more probable."[1] Following the catastrophe in Japan, Germany has decided a precipitated phase-out of nuclear energy and doubts about nuclear energy are growing in other EU countries as well. This void should be filled by enhanced use of natural gas. Oettinger also makes a plea for more comprehensive EU efforts in North Africa, to provide a diversification of the European energy supply, through the use of African regenerative energy sources. "We need a pan-European strategy, if we want to secure our energy supply at an affordable level," declared Oettinger.[2]
Rival Pipelines
With their Nabucco project, Berlin and Brussels have been seeking for years, to have access to the enormous natural gas deposits in Central Asia and the Middle East - and bypass Russia in doing it. Moscow views this EU consortium-supported project as a direct threat to its geostrategic plans to establish an "energy empire," in which Moscow exercises control over the entire processing chain - from extraction, via shipment to consumption in the EU. The Russian gas monopolist, Gazprom, is therefore promoting a rival pipeline project ("South Stream"), which will cross the seabed of the Black Sea - connecting southern Russia to the EU. The Italian gas supplier Eni is cooperating in this project and the German Wintershall, a subsidiary of BASF, is scheduled to join. Extending from Azerbaijan crossing the Southern Caucasus and Turkey to Europe, with the possible inclusion of Iraq, the Nabucco pipeline would avoid Russian territory. Brussels has been seeking to conclude long-term supply contracts with Azerbaijan, Turkmenistan and eventually also Iraq, to reach the economical annual delivery of 31 billion cubic meters of gas - so far, without success. The Nabucco project, in planning since 2002, is plagued not only with a lack of delivery engagements, but also with exploding costs. Oettinger admitted at the Handelsblatt conference that "it will cost 10 billion Euros or more from Vienna to the Black Sea."[3] The project was originally estimated to cost eight billion Euros.
Realignment
Oettinger also made a declaration concerning the most recent setback for the Nabucco consortium. The consortium is comprised of energy companies from Germany (RWE), Austria (OMV), Hungary (MOL), Rumania (Transgaz), Bulgaria (Bulgargaz) and Turkey (BOTAS). The setback resulted from Moscow's clever maneuver. Gazprom entered a close partnership with the German Nabucco consortium member RWE, of all companies. Through a joint venture, the planned cooperation provides Gazprom a share in RWE's electrical power plant sector. In exchange, RWE will be supplied Russian gas at bargain prices. At the beginning of August, RWE insisted that it intends to continue its participation in the Nabucco project, and EU Commissioner Oettinger declared, "I am banking on RWE remaining onboard,"[4] Yet the project's predominating German energy giant will no longer appear as the driving force behind this rival project to Russian energy policy. August 11, RWE's CEO, Juergen Grossman announced that his company is suffering "from a substantial financial burden" due to the decision to phase out nuclear energy.[5] RWE's cooperation with Gazprom falls within the framework of the company's strategic realignment, aimed at an intensification of company activities in the domain of fossil fuels. The company therefore is supporting the interlacing of the energy branches of Germany and Russia, advanced by the Nord Stream Pipeline.
Two Victims
The German Council on Foreign Relations (DGAP) even visualizes the contours of an eventual "strategic Russia-EU partnership,"[6] with "EU" primarily meaning Germany. In the energy sector, Berlin has lifted its blockade on Russian investments in Germany, writes DGAP specialist Alexander Rahr, one of Berlin's most prominent proponents of German-Russian cooperation. "Now, Russian investors are being welcomed in Germany, particularly in the energy branch." However, this German "energy realignment toward Russia" is making, according to Rahr, "two victims" - the Ukraine and Nabucco. The Ukraine risks losing its strategic significance as a transit nation for Russian energy supplies, because it refuses to sell its pipelines either "to Russia or the EU," which is why "pipelines have now been laid to bypass the Ukraine." Rahr's analysis confirms apprehensions held by many Central European countries - that a close German-Russian alliance would lead to growing geostrategic and economic marginalization of the countries situated between the Baltic and the Black Seas - and ultimately even to further losses of sovereignty.
Verge of Collapse
The second victim of the development of the Moscow-Berlin energy policy alliance is the Nabucco pipeline. DGAP specialist Rahr poses the rhetorical question: "could the nascent alliance with Gazprom force RWE to change sides?"[7] Unlike its rival Russian South Stream project, Nabucco still has no assurances that it will have a sufficient supply of natural gas. "The Caspian countries, Azerbaijan and Turkmenistan, are still unable to guarantee the necessary amount of gas, the international Nabucco consortium appears instable and the expected consensus of all EU countries has not materialized." Up to now, Azerbaijan was the only country, whose willingness to provide Nabucco with gas was considered absolutely assured - even though Baku recently declared it would be able to annually supply the pipeline with ten billion cubic meters of gas - at the most.[8] That is less than one-third of the annual conveyance capacity being sought by the Nabucco consortium. But in the realization of the Nabucco project, the EU seeks not to be dependent "solely on Azerbaijan natural gas," explains Alexander Rahr in the Azerbaijan media. "If no additional sources are found, Nabucco will never become a reality."[9]
Please read also Area of Natural Gas, 4,500 Kilometers Around Berlin, Southern Corridor and A Question of Orientation.
[1] Oettinger: Nabucco durch Fukushima wahrscheinlicher; www.euractiv.de 30.08.2011
[2] EU should broaden energy cooperation with north Africa: Oettinger; www.platts.com 30.08.2011
[3] Oettinger: Nabucco durch Fukushima wahrscheinlicher; www.euractiv.de 30.08.2011
[4] Tomasz Konicz: Vom Energie- zum Waffendeal; www.konicz.info/?p=1774. RWE still committed to Nabucco; www.upi.com 11.08.2011
[5] Oettinger: Nabucco durch Fukushima wahrscheinlicher; www.euractiv.de 30.08.2011
[6], [7] Alexander Rahr: Neue Energiewende: Back to Gasprom; www.dgap.org 22.07.2011
[8] Azerbaijan Sees 10 Billion Cubic Meters of Gas Shipped to Europe; www.bloomberg.com 01.09.2011
[9] Azerbaijan has 'key position' on Nabucco gas pipeline; www.news.az 23.08.2011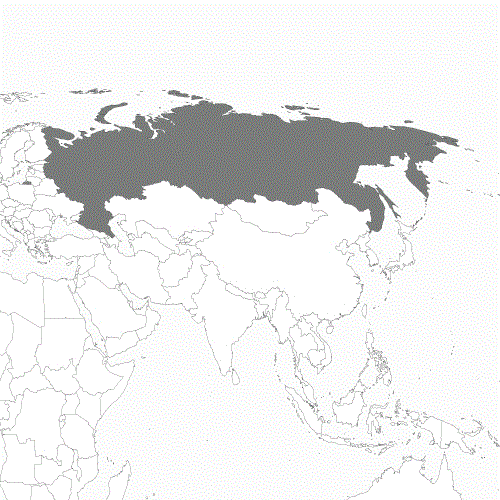 ---