The End of Neutrality (III)
BERN/BERLIN | |
BERN/BERLIN (Own report) - War resisters in Switzerland are protesting against an armament project that would tie their country to the western military alliance. The project provides for the acquisition of a double-digit number of fighter aircraft worth billions. Unlike its predecessor, this new plane is to be a ground combat support aircraft and therefore can serve in NATO or EU military aggressions. Swiss soldiers are already participating in NATO's foreign interventions, often at the side of the German Bundeswehr, for example in Kosovo and until recently also in Afghanistan. For centuries Switzerland had been neutral. In the 1990s, through cooperating with the German Bundeswehr and by joining its armed forces to the NATO "Partnership for Peace" program, the country abdicated its neutrality. Switzerland is purchasing military hardware also in Germany, which is offering its Eurofighter for sale in the planned fighter aircraft acquisition. Western states are also training their armies in Switzerland. Just last week, a German Bundeswehr aircraft crashed while on maneuvers over Swiss territory. This was not the first time.
Facilitate Affiliation
Swiss war resisters are protesting against the purchase of new fighter aircraft for their country's airforce. These planes are due to replace the current F/A-18 models that are basically suited for air-to-air combat and air policing. The focus is on surveillance and defense of the Swiss airspace. But these new fighter planes are not only to serve reconnaissance and air-to-air combat purposes but should have the capability of offensive ground combat support, according to the official criteria for the purchase. Switzerland is therefore complying with requirements set for joining NATO and the EU's military structures. Both are preparing for or engaged in military interventions far from their own borders. "The new fighter planes would facilitate the military affiliation to NATO," reasons Josef Lang, member of the Swiss National Council and member of the presidium of the Group for a Switzerland without an Army (GSoA).[1] The GSoA has already collected 75,000 signatures against this armament project - and the collection continues.[2]
Air Combat Training
The current project to purchase new fighter aircraft is a clear indication of Switzerland's rapprochement with the western war alliance. This rapprochement actually began in the early 1990s, when the German Bundeswehr began its cooperation with the Swiss army. Joint military maneuvers have been held since 2002. Last year, Swiss Airforce pilots trained for two weeks in air combat together with German pilots (Fighter Wing 71 "Richthofen") in Germany. Another joint maneuver in Germany has been announced for the coming year.[3] In September 2007, the Swiss Airforce also held exercises in air combat, together with German fighter pilots, on the island of Crete.[4]
Alpine Flight
According to the German Airforce located in Koeln-Wahn, the exchange of maneuvers is mutual. German fighter pilots have repeatedly trained in Switzerland. Flights through high mountain valleys are a special challenge for experienced pilots because of the craggy landscape and the thermal lift that is difficult to assess. That the German Airforce is using Switzerland as a combat training ground sometimes comes to light - when one of its planes crashes. For example last year, when a German Tornado crashed into a mountain, it caused a sensation, and speculation, that the pilot was training for deployment in Afghanistan.[5] Counterinsurgency is also being carried out in a craggy landscape in Afghanistan. Another German aircraft crashed last week while engaged in combat maneuvers in the Swiss alps - a helicopter CH-53.[6] Like the Tornado, this model is also deployed in Afghanistan.
Partners in War
In the 1990s, Switzerland began cooperating not only with Germany, but also with NATO. In 1994, NATO demanded that all OSCE member states join a program entitled "Partnership for Peace" (PfP), with the objective of introducing the troops of OSCE states to NATO standards and to possibly transform them into deputy NATO troops. In the meantime, ten former PfP nations have become full members of NATO while others are fighting alongside NATO in Afghanistan. The example of Malta shows that this was not inevitable. Malta rightfully recognized that PfP was endangering its neutrality and terminated its membership in 1996. But in the meantime, it has asked to rejoin. Swiss neutrality was recognized in an international accord in 1815. In 1996 Switzerland joined PfP - seven years before it became a member of the United Nations. In joining PfP, Bern engaged itself to evaluate "which armed forces and means" Switzerland "can allocate for multinational training, maneuvers and operations."[7] De facto, Swiss neutrality has become part of history.
Foreign Deployment
During the 1990s, this once neutral country extended its foreign deployment at the side of the West. Between 1996 and 2001 up to 55 soldiers (unarmed in the beginning) were deployed in Bosnia-Herzegovina. In 2003 Swiss soldiers participated (armed for self-defense) in EU interventions in the former Yugoslavia - both military personnel (EUFOR) in Bosnia-Herzegovina, and with police personnel (EU Police Mission Bosnia) in Bosnia-Herzegovina as well as (EU Proxima) in Macedonia. But it was a novelty, for Switzerland to participate in the occupation of Kosovo, with up to 220 soldiers equipped with helicopters and armored personnel carriers, within the framework of KFOR,. Swiss troops are today still in Kosovo - "under the responsibility of the German Bundeswehr in the region of Prizren," according to official statements.[8] Swiss liaison officers were also stationed in Afghanistan. But when ISAF became clearly a counterinsurgency mission, they were withdrawn in March 2008.[9] Before that, Swiss soldiers had been assigned to the German Provincial Reconstruction Team (PRT) in Kunduz.
Well Armed
Switzerland is receiving a continuous supply of German weapons for its participation in foreign military interventions at the side of the Bundeswehr. The "Leopard 2," produced by the German Kraus-Maffei Wegmann Company, is the Swiss army's main battle tank. Switzerland is one of the 16 nations allowed to use this German tank. Germany is therefore regularly supplying its southern neighbor also with spare parts, as well as trucks, all-terrain and armored vehicles. The Eurofighter Consortium, a company based in Germany, is among the bidders for the current highly controversial new fighter aircraft program.
Sellout Sale
This program is not only provoking controversy with war resisters, but also in influential circles in Bern - because of the costs involved. According to Armasuisse, the procurement and technology center of the Swiss Federal Department of Defense, It would be possible to agree on a trimmed-down version of the program costing not more than 2,2 billions Swiss francs (around 1,4 billion Euros). Even considerations of completely renouncing on the costs of a new fighter program could recently be heard in Bern: Since Switzerland is closely cooperating with Germany and the other western states, they could also assume control over Swiss airspace. Control over one's own airspace - hardly a nation would want to relinquish such an important element of state sovereignty. "I also could imagine an alliance with other states for the control over the airspace," one politician declared in Bern, "friendly partner states, like Germany, could assume control over Swiss airspace."[10]
[1] Verteidigen deutsche Kampfjets bald die Schweiz?; Basler Zeitung 07.11.2008
[2] Und es geht doch ums Bombardieren; Medienmitteilung der GSoA vom 25.11.2008
[3] Stationierungskonzept der Luftwaffe: Runder Tisch Militärjetflugplätze; Pressemitteilung des VBS 13.10.2008
[4] Besuch von Bundesrat Schmid beim Flab-Schiessen auf Kreta; www.vbs.admin.ch
[5] see also Im Tiefflug
[6] Bundeswehrhubschrauber stürzt in der Schweiz ab; Der Westen 28.11.2008
[7] Partenariat pour la Paix. Document cadre, Bruxelles, le 10 janvier 1994
[8] Willkommen bei der SWISSCOY; www.vtg.admin.ch
[9] Schweiz zieht Militärpersonal aus Afghanistan zurück; swissinfo.ch 21.11.2007
[10] Verteidigen deutsche Kampfjets bald die Schweiz?; Basler Zeitung 07.11.2008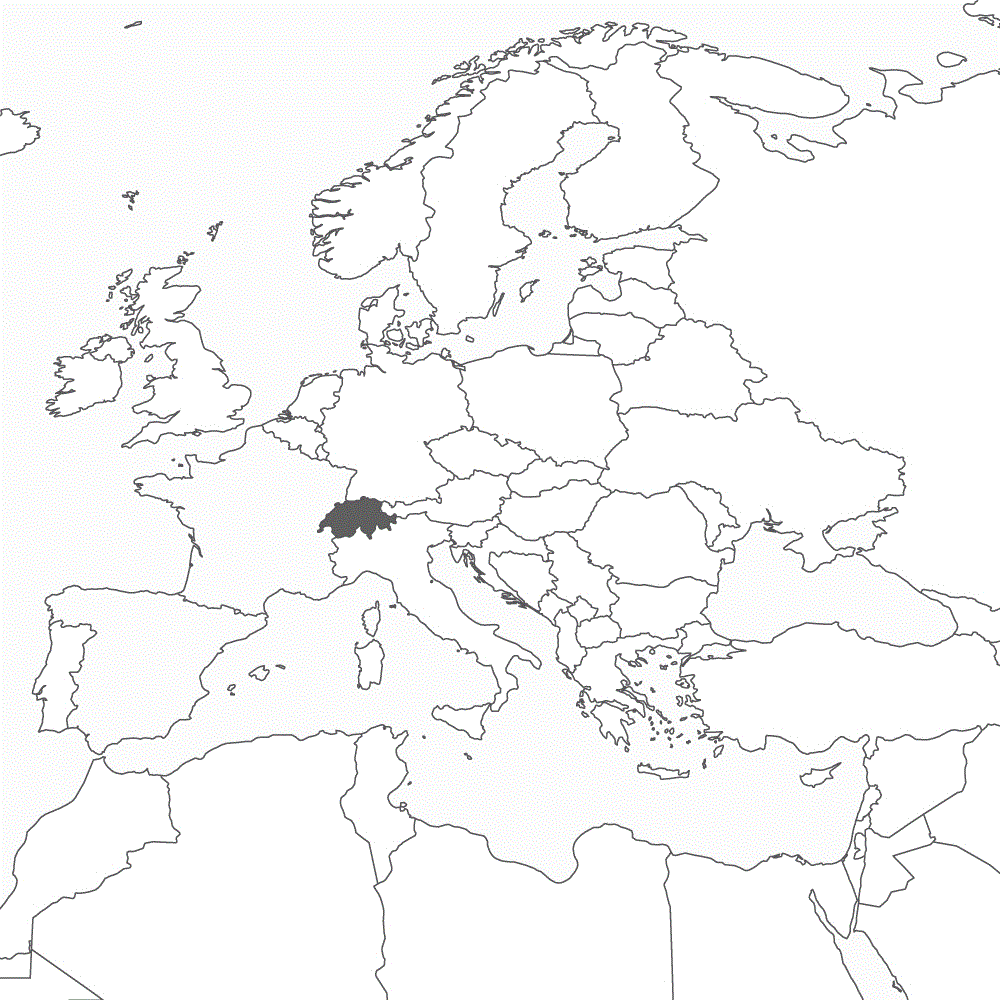 ---