German-Russian Oil Cooperation
BERLIN/MOSCOW (Own report) - The Russian petroleum company, Rosneft, is expanding its activities in Germany, thereby reducing Germany's dependence on the transatlantic oil industry. While public discussion is focused on ex-Chancellor Gerhard Schröder's candidacy for the chair of Rosneft's board of directors, the company has increased its share to 25 percent of Germany's crude oil imports, and has become the third largest oil processing enterprise in Germany. It has plans to further strengthen its position in the country, inspired by the close German-Russian natural gas cooperation, which provides Germany significant influence over Western Europe's supply of Russian gas. Achieving predominant influence over the EU's supply and a growing independence vis-à-vis the energy giants of the transatlantic era, facilitates Berlin's pursuit of an independent German-EU global policy.
Russia's Most Powerful Oil Company
During Vladimir Putin's first presidential term, Rosneft - founded in 1993 - gained new importance, which has continued to grow ever since. During the 1990s, individual Russian oligarchs made immense business in the Russian oil sector. However, since the new millennium, the state-owned Rosneft has acquired a growing number of shares on the Russian oil market. It took over Oligarch Mikhail Khodorkovsky's dismantled Yukos Company, and in 2012, acquired the Russian-British joint venture TNK-BP. Since then BP has a 19.5 percent share in Rosneft, which, in the meantime, has become Russia's most powerful oil company. Today Rosneft is one of the world's largest oil and gas companies. Under CEO Igor Sechin, a Putin affiliate, the company has been intensifying its international activities. The attempt to cooperate with ExxonMobil and its chairman, at the time, Rex Tillerson, failed due to the US sanctions against Russia. In December 2016, however, Rosneft sold 19.5 percent of its stakes to a consortium composed of Swiss trader Glencore and the Qatar Investment Authority (QIA), the Emirate's state-owned holding company. Negotiations on the cooperation with CEFC China Energy are under way. Rosneft's Board of Directors is multinational, with such members as BP President Robert Dudley and representatives of ExxonMobil, Glencore, and QIA.
Global Expansion
Rosneft is currently intensifying its international business expansion. On June 2, the company signed a new agreement on strategic cooperation in the gas sector with BP. By May, it had already concluded a cooperation agreement with Italy's ENI. A few days ago, it finalized the $12.9 billion purchase of India's Essar Group. The deal is said to be India's largest foreign direct investment ever. Rosneft has become active in the exploitation of off-shore gas fields in Egypt; and in February, it concluded a cooperation agreement with Libya's National Oil Corporation (NOC). Also in February, the company finalized its first funding and supply agreements with Erbil's Kurdish Regional Government in Iraq. Years ago, the government's Prime Minister, Nechirvan Barzani, had held talks in Berlin, on German companies' possible entry in Iraqi-Kurdish oil production. These talks remained inconclusive.[1] Rosneft will now deliver oil from the Iraqi-Kurdish Autonomous Region to Germany.
Getting Ahead in Germany
With all this development, cooperation with Germany is considerably important to Rosneft. The group has intensified its business ties in Germany over the past few years, and now represents about a quarter of Germany's crude oil imports. In addition, it has shares in three of Germany's twelve largest refineries: 54 percent in the PCK refinery in Schwedt; 25 percent in Bayernoil (in Neustadt an der Donau) and 24 percent in Miro (Karlruhe), Germany's second largest refinery. With over 12 percent of German processing capacity, Rosneft already ranks third in Germany's petroleum processing industry. The company opened its German subsidiary in Berlin on May 18, to expand its activities more efficiently. Brian Chesterman, of Great Britain, heads Rosneft Germany GmbH.
Entering the Business of Gas Stations
If everything proceeds according to plan, Rosneft will invest €600 million in Germany in the course of the coming year. The Druzhba Pipeline - which went into operation in 1963 - will be extended to deliver Russian oil not only to the PCK refinery in Schwedt, but also to Bayernoil and Miro. Both are supplied via the Transalpine Pipeline with North African and other crude oil, which could now be replaced with Russian oil. Rosneft is also considering tapping into the gas station network. Acquiring a segment of the German network now maintained by the French Total, already being supplied by Rosneft, is one of its options. The reinforcement of the company's position in Germany is enhancing the significance of German-Russian oil cooperation.
Distribution Center for the EU
The development in the oil sector is thus running parallel to that of the natural gas sector. The two lines of the Nord Stream Pipeline and the expansion of two additional Nord Stream II lines, currently in planning, would assure Berlin a predominating position in the distribution of Russian gas to the EU's western nations. The Nord Stream II is currently still highly controversial (german-foreign-policy.com reported [2]), but is being obstinately defended by the German government. At the operational level, former Chancellor Gerhard Schröder has consistently promoted the implementation of both Nord Stream projects. At the same time, German energy companies have been given direct access to Russian gas reserves - a long-time objective in the German energy sector.[3]
Independent Global Policy
If it now becomes possible to intensify German-Russian cooperation in the oil sector, this could weaken the influence of the transatlantic oil companies on Germany's energy supply - in the interests of an independent German-European global policy. Schröder, as an eventual Rosneft CEO, would contribute to this objective in the oil, as much as he had contributed in the gas sector.
[1] See Geostrategisch sehr exponiert.
[2] See Die Umgehung der Ukraine and Drei Fronten (II).
[3] See German-Russian Flagship Projects.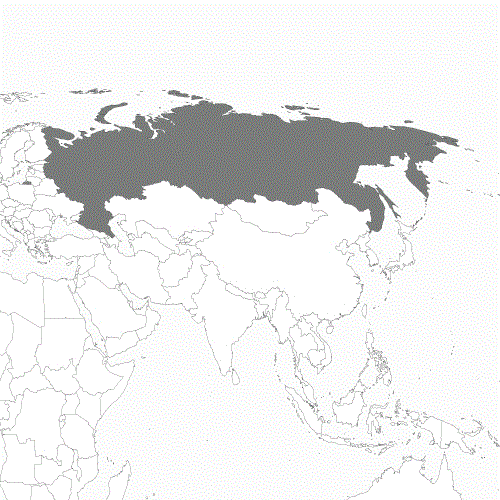 ---