Crisis Profiteers
BARCELONA/BOLZANO | |
BARCELONA/BOLZANO (Own report) - Despite his recent electoral setback, the secessionist-minded prime minister of Catalonia is keeping Europe's debate on the Berlin-supported secessionist movements alive. In Catalonia, whose intensive efforts to secede from Spain has recently been supported by Germany, mainly those forces, which had been even more adamant in the struggle for Catalonia's secession, have benefitted from the prime minister's unexpected setback. At the same time, secessionist forces in other European nations have received a boost - for example in the German-speaking regions of Italy, where budget cuts, imposed by the German austerity dictate for combating the crisis, have escalated the conflict between South Tyrol and Rome. The principal parties in South Tyrol have now gained Austria as its "protective power," thereby removing the conflict from Italy's hands. Efforts to convince Vienna to grant Austrian passports to German-speaking North Italians, alongside clearly secessionist demands are being intensified. Initial target dates for secession are already being pronounced.
Majority in Favor of Secession
A continuation of the debate over Catalonia's secession from Spain seems apparent in the aftermath of the recent regional elections. Even though the party of Prime Minister Artur Mas - with its precise schedule for secession - has won the elections, albeit while suffering a loss of votes - some observers attribute this loss to its stringent austerity course, to combat the Euro crisis. Accordingly, the lost votes did not go to his conservative anti-secessionist opponent of the Partido Popular, but rather to the left-wing Esquerra Republicana de Catalunya, (Republican Left of Catalonia) which is struggling even more adamantly for secession from Spain. The next regional parliament, therefore, will have a clear secessionist majority. Germany has recently been supporting Catalonia's secessionist efforts, which are oriented on the notion that Catalonia - the richest region of the country - would not have entered the crisis, if it would not have to share its wealth, via the central government's redistribution with Spain's poorer areas. (german-foreign-policy.com reported.[1])
"Protective Power" Austria
While Catalan separatism is grabbing attention throughout Europe, South Tyrolean secessionist efforts are also making bigger waves. Once more, the German austerity dictate to counter the Euro crisis is the direct cause. Rome is obliged to execute drastic budget cuts, as demanded by Berlin, which effect the financial margin of maneuver for the Bolzano Alto Adige ("South Tyrol") province. The cancellation of resources earmarked for South Tyrol has provoked protests. The question of whether Austria can intervene in Rome on behalf of South Tyrol, is again being raised in this context. Austria presumes the "protective power" function for the German-speaking population of Northern Italy. "We are speaking here about Italian domestic problems, there is no need for Vienna's competence,"[2] admonished Italian Prime Minister, Mario Monti, in late October. His observation harvested vehement protest in South Tyrol and Austria. "On the question of South Tyrol" thundered Austria's former National Council President, Andreas Khol (ÖVP), Monti must "be urgently given tutoring."[3] In Bolzano, the ruling South Tyrolean People's Party (SVP) has announced it would intervene both in Rome and Vienna - Austria's function as "protective power" is not an issue. It has even been suggested that North Italian public squares be named after Austria - as "clear evidence of the ties."[4]
Ambassador Summoned
This month Vienna reacted. First, the Austrian government summoned Italy's ambassador to the foreign ministry to protest Monti's statement. Last Friday, the National Council gave an audience to a delegation from the South Tyrolean parliament in Vienna, which complained "about the pressure" exerted "from the Italian central government" on South Tyrol. An SVP parliamentarian complained that "in its austerity regulations," the Italian government "was ignoring the autonomy statutes" and infringing on "South Tyrolean competence." It is furthermore intending "to reform Italy's constitution to make it even more centralist." To which the president of Austria's National Council replied that Vienna, under no circumstances, would alter its prevailing political standpoint. It will "maintain its protective function for South Tyrol."[5]
Austrians Abroad
A parliamentarian from the "South Tyrolean Freedom" party, which campaigns for the secession of this North Italian province under the motto "South Tyrol is not Italy!" was also participating in last Friday's meeting in Vienna and reported on "the aspiration of many South Tyroleans" to "attain Austrian citizenship." "This would facilitate Austria's exercising its protective function for South Tyrol, because Austria would then be protecting not only a minority in the neighboring country, but its own citizens." According to a report, an Austrian state secretary explicitly replied, emphasizing that "granting South Tyroleans Austrian citizenship would lead to no bilateral problems," because "Italy has made no objections" - "and has granted citizenship to Italians living abroad."[6] This refers to descendents of the so-called Italians abroad, living in regions of Slovenia or Croatia, which had once been Italian territory, a practice, also applied by the Federal Republic of Germany to "Germans Abroad." In fact, the negotiations on granting Austrian citizenship to the German-speaking population of South Tyrol are making headway. The principle hurdles seem to have been mastered.
Free State South Tyrol
Whereas Bolzano's ruling South Tyrolean People's Party (SVP) continues to abstain from openly calling for secession from Italy, and right-wing extremist forces, such as the South Tyrolean Freedom party, have had their eye on being annexed by Austria for a long time, the North Italian "the Liberals," the sister party of Austria's Freedom Party (FPÖ), is now calling for founding a "Free State South Tyrol." According to their plans, preparations for a "referendum on whether South Tyrol should take recourse to its right of self-determination," should be initiated. "Negotiations with Italy and Austria" should be launched "for the peaceful implementation of the project, in accordance with international law." "Italy's new function as protective power for the Italian-speaking part of the population" in South Tyrol must also be discussed. Finally "South Tyrol's special relationship to Austria" must be negotiated.[7] But the "Free State" solution is conceived only as a transitional stage, leading toward Austria's later annexation of South Tyrol. The incumbent General Secretary of the "Liberals," Michael Demanega, is quoted as saying "the independence" could be made "in an initial step" and "in a third step" there could be "the merger with Austria."[8] Demanega sees this being a possibility by the "symbolic date, 2018." The Italian occupation of the Brenner Pass, leading to the relinquishment of South Tyrol has its 100th anniversary in 2018.
The Choice of Means
The South Tyrolean secessionist efforts have repeatedly received support from within Germany - at times, even violent, sometimes also with methods that, for other reasons, led to judicial proceedings. A current case will be reported by german-foreign-policy.com tomorrow, Wednesday.
Other reports and background information on South Tyrolean secessionism can be found here: Europe Adrift (II).
[1] see also The Federal State - A Loss-Making Business (II)
[2] Monti über Südtirol und Berlusconi; kurier.at 25.10.2012
[3] Südtiroler empört über Monti-Sager; kurier.at 28.10.2012
[4] Die Südtiroler Seele kocht; www.news.at 30.10.2012
[5] NR-Präsidentin Prammer: Südtirol ist dem Parlament wichtig; www.parlament.gv.at 23.11.2012
[6] Erfolgreiche Süd-Tirol-Gespräche in Wien; www.suedtiroler-freiheit.com 23.11.2012
[7] Warum Freistaat? www.die-freiheitlichen.com 14.03.2012
[8] Erfolgreiches Süd-Tirol-Seminar in St. Andrä bei Brixen; www.burschenschaftliche-blaetter.de 07.11.2012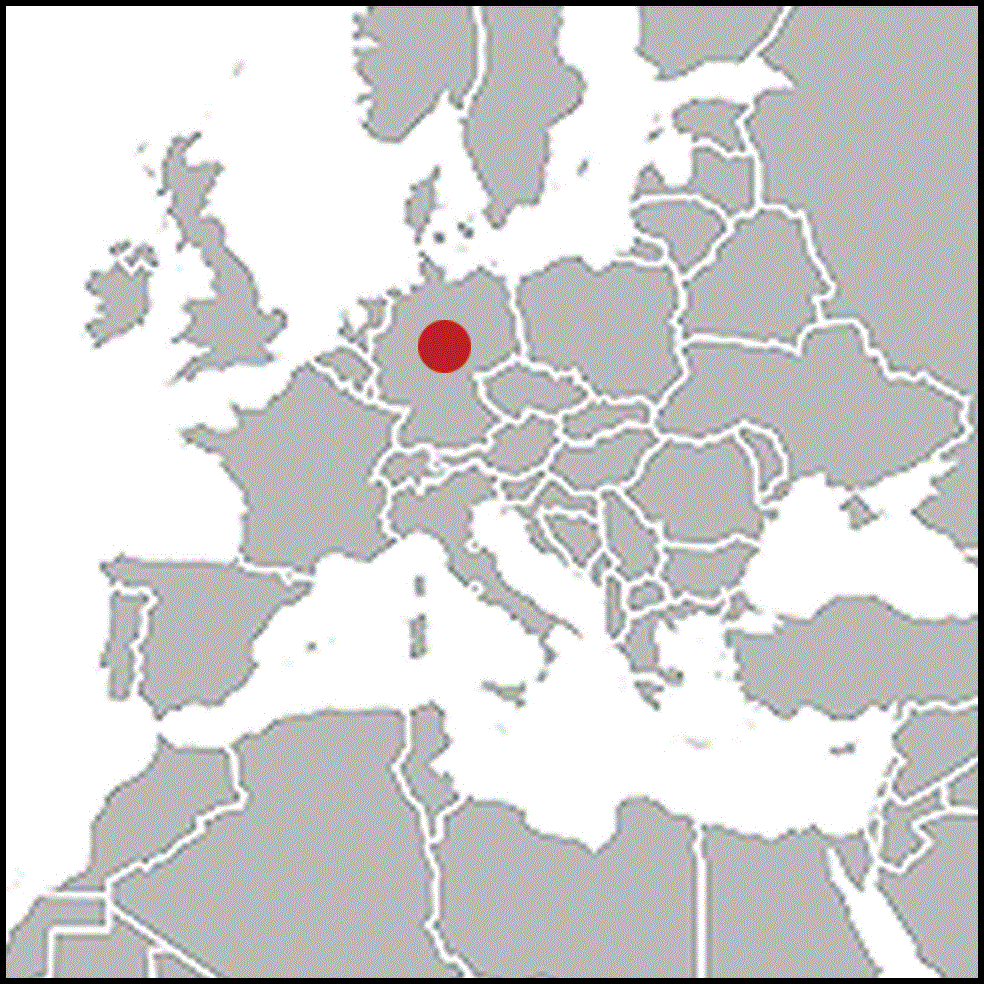 ---