The "Rwanda Option"
BERLIN/BRUSSELS/KIGALI (Own report) - The EU plans to relocate refugees from Libya to camps in Rwanda. In an initial step, 500 refugees, seeking to cross over to Europe, but are now detained in Libyan camps, will be deported to the small Central African country, according to several reports. This program, which should at least be co-financed by Brussels, could possibly be expanded to 30.000 refugees. This step is being considered, because a program, initiated at the end of 2017, has stalled. Under that program refugees were relocated from Libya to Niger. However - contrary to promises made - the refugees were only being resettled very slowly to the rich countries in Europe and North America, and discontent is rising in Niger. Rwanda is already hosting nearly 150,000 refugees, who are living in camps under desolate conditions. Last year, eleven refugees were killed during their protest against 25% reductions in food rations. Rwanda is notorious for its bloody repression.
Refugee Detention Centers in Niger
There are two reasons for the current plans to relocate refugees from Libya to Rwanda. On the one hand, the program initiated at the end of 2017, aimed at resettling refugees from Libya to Niger and, from there to other countries, is no longer working. Under strong pressure from the EU, Niger had agreed to the program, after a video reported the enslavement of refugees in Libya provoked worldwide outrage. The process of resettlement to Europe and North America has never really gotten off the ground, because, from the outset, the EU - including Germany - had done everything to retard it. This, in turn, has led to growing discontent in Niger and the country is growing more hostile to hosting refugees. According to the UN High Commissioner for Refugees (UNHCR), 2,911 refugees had been flown from Libya to Niger in the period from the end of 2017 to August 12, 2019. Until now, only 1,700 of them have been accepted in an EU country, in the USA or in Canada [1] - an average of not even three per day. The others vegetate in Niger's refugee detention centers under miserable conditions.[2]
"Open Doors"
On the other hand, Rwanda officially proposed that it would host refugees already in November 2017. In reaction to the video report on the enslavement of refugees in Libya, the Rwandan foreign ministry announced at the time, that the "door is wide open" and that the country is ready to host refugees in spite of its own problems.[3] Over a period of several years, as many as 30,000 migrants could be relocated from Libya to Rwanda. At the time, the EU postponed acceptance of Kigali's offer - in favor of settling the refugees in Niger.
Negotiations in Brussels
Because the relocation of refugees to Niger has now come to a halt, due to the slow redistribution of refugees among the EU countries, Rwanda's open offer has been in discussion since some time, it calls specifically for bringing 500 refugees from Libya to Rwanda, as an initial step. In July, according to a report, employees of the relevant Rwandan authorities inspected a detention center in Niger, where refugees from Libya had been brought. In principle, Kigali is still willing - in cooperation with the United Nations and the EU - to accept migrants from Libya, as an official of the Rwandan Ministry of Foreign Affairs was quoted.[4] The special envoy for the UNHCR recently confirmed that his organization is exploring alongside the African Union the "Rwanda evacuation [of refugees, editor's note] option." The EU said it stood ready to "support" the plan.[5] It was reported that Rwanda's President Kagame had already discussed the matter with EU Commission President Jean Claude Juncker last year.[6] Juncker had invited Kagame to talks in Brussels on June 4, 2018, and this year, on the occasion of the 25 Anniversary of the Rwandan Genocide, flown to Kigali and negotiated again with Kagame on June 18 at EU headquarters.
Refugee Camps in Rwanda
The plan is being sharply criticized by organizations supporting refugees. On the one hand, criticism is aimed at the situation of the refugees already living in Rwanda. Rwanda, the most densely populated country on the African continent, is accommodating 150,000 refugees - mostly from the Democratic Republic of the Congo and Burundi. It has officially granted them social and economic rights, including the right to work. But observers point out that rights on paper, however in Rwanda's reality hardly bear consequences.[7] In February of last year, the catastrophic living conditions in Rwandan refugee camps and international organizations' 25 percent reductions in food rations, provoked several thousand refugees to protest outside an UNHCR office in western Rwanda, demanding help to return to their native regions - mostly eastern Congolese regions around the Kivu Lake, where civil war is raging - or to continue their journey to another country, for example Uganda. Repressing the demonstration, Rwandan security forces killed 11 refugees.[8] Observers confirm that the situation has not really gotten better for the refugees in Rwanda.[9]
Bloody Repression
On the other hand, for many years, the Rwandan government under President Kagame has been notorious for its brutal repression. Human rights organizations report regularly about unlawful arrests, summary executions of suspects, enforced disappearances, as well as murdered members of the opposition.[10] Most recently, the corpse of the spokesperson of a prominent member of the opposition was found on March 9, at the edge of a wooded area in the west of the country. Residents of the neighboring village had witnessed how the body had been dumped out of a car. "Free speech is practically inexistent, and voices that do not suit the Rwandan government are to be silenced," says a member of the Ecumenical Network Central Africa.[11] President Kagame usually wins his elections with 99 percent. Rwanda's brutal repression has been known for years, albeit, widely ignored, as long as that country is seen as a loyal partner of the West. (german-foreign-policy.com reported.[12]) Only since Kigali started to cooperate more closely with Beijing, has criticism begun to appear in the main German media.[13]
Berlin's Development Aid
When asked about President Kagame's motivation for bringing refugees from Libya to Rwanda, the usual answer is that he expects the EU to provide financial as well as political rewards.[14] In fact, Berlin has always supported the former German colony, Rwanda, particularly its ministry of development. Development Minister Gerd Müller visited Kigali just last week, where he announced that Berlin will increase its support for Kigali more than it had been in the past. This will include a training initiative, as well as investments in energy and digital infrastructure - in light of Volkswagen having opened a factory in Kigali last year and other German companies interest in that country.[15] As one of the 5 African nations - Rwanda has also been invited to this weekend's G7 Summit in Biarritz. President Kagame cannot complain of the EU's lack of cooperative spirit.
[1] UNHCR: Libya-Niger situation. Resettlement update #74. 12.08.2019.
[2] See also In die Rebellion getrieben.
[3] Alan Cowell: Rwanda Offers to Host African Migrants Stranded in Libya. nytimes.com 23.11.2017.
[4], [5] Michael Peel, Tom Wilson: Rwanda in talks on Libya migrant evacuation plan. ft.com 06.08.2019.
[6] Ivan R. Mugisha, Allan Olingo: Rwanda offers migrants stuck in Libya, Niger a safe haven. theeastafrican.co.ke 11.08.2019.
[7] Camille Le Coz: EU-Rwanda plan: Another short-sighted answer to Libya migration crisis. thenewhumanitarian.org 16.08.2019.
[8] Roland Kalamo, Charlotte Alfred: "Please Tell Us Where We Belong": A Deadly Refugee Protest in Rwanda. newsdeeply.com 04.04.2018.
[9] How Rwanda can do a better job of supporting refugees. theconversation.com 03.03.2019.
[10] Lewis Mudge: No Space for Criticism of Rwanda. hrw.org 27.06.2019.
[11] Johannes Buchmeister: Eine E-Mail zu viel. welt.de 03.04.2019.
[12] See also Partners in War, State Visit and Beschwiegene Massaker.
[13] Thilo Thielke: Gefährlicher Kampf. Frankfurter Allgemeine Zeitung 07.08.2019.
[14] Camille Le Coz: EU-Rwanda plan: Another short-sighted answer to Libya migration crisis. thenewhumanitarian.org 16.08.2019.
[15] "Ruanda auf Erfolgskurs" - Minister Müller weitet Zusammenarbeit mit Ruanda aus. bmz.de 15.08.2019.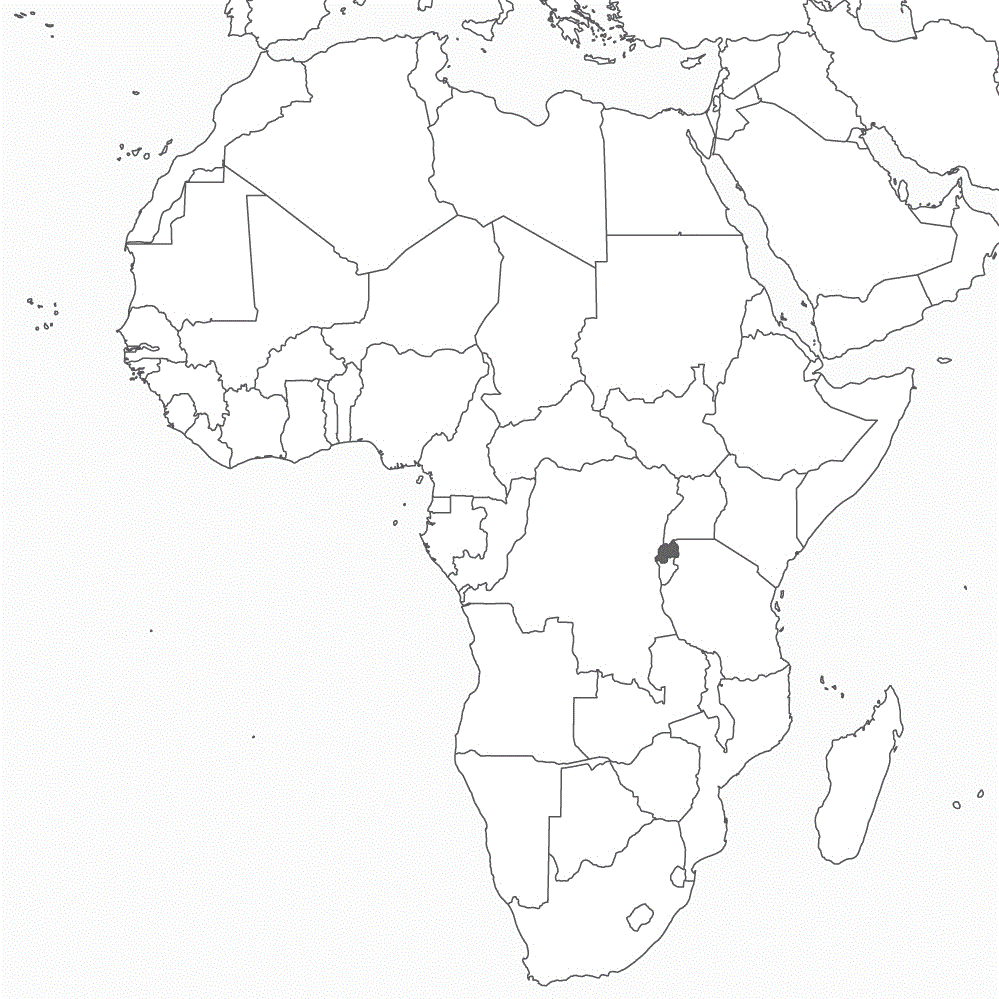 ---