Moderate Success
TEHERAN/BERLIN | |
TEHERAN/BERLIN (Own report) - Moderate business success and lack of unity among the leading western powers are affecting Germany's current policy toward Iran. Last year, German companies were able to significantly expand their business with Iran; however, they did not achieve the ambitious level they had been hoping to reach. Despite the 25 percent increase in German exports to Iran, it seems unlikely that the aspired export volume of ten billion euros will be reached in the next few years. The strong market position of the People's Republic of China - which had not joined the western sanctions - is one of the reasons. Russia also has gained considerable influence and can not only hope for contracts in the oil and natural gas sectors, but also for the expansion of the broad gauge railway network up to the Persian Gulf. Whereas the United States does not want to abandon its military trump and prefers to persist in war threats, the German government is seeking to serve as mediator in the unrelenting hegemonic conflict between Saudi Arabia and Iran. However, no breakthrough is in sight.
The World's Largest Untapped Market
German business representatives are evaluating with mixed feelings the development of Germany's business relations with Iran. Once the nuclear accord with Teheran was reached, and sanctions were lifted, western companies placed high hopes in trade with and investments in that country. In fact, the Iranian economy is noticeably growing. According to the Statistical Center of Iran - after a meager increase in 2015/16 [1] (0.7 percent) - Iran's GDP rose by 7.2 percent in the first three quarters of the 2016/17 period.[2] The International Monetary Fund (IMF) is predicting an annual 4.2 percent growth of the GDP, in real terms, between 2016 and 2021. However, the moderate domestic demand, due to the nearly 11.2 percent official unemployment rate, is impeding stronger growth, and with the fluctuating oil prices, the upswing is standing on shaky ground. "Progress is still sluggish," concludes the President of Ara Enterprise, the Iranian business consulting group in Teheran. But he is optimistic, "Iran is probably the world's largest untapped market."[3]
Tough Competition
German companies have, in fact, had some success last year. They are, however, still significantly lagging behind their ambitious goals. German exports to Iran increased by 25 percent from 2 billion euros in 2015 to more than 2.5 billion in 2016. According to the German Chambers of Industry and Commerce (DIHK), export increased by nearly 30 percent in January 2017 and a trade increase of up to 5 billion euros within the next three years would be conceivable.[4] The ten billion threshold, within five years can hardly be exceeded, as was hoped. This is "not yet the great success we had dreamed and are still dreaming of," admits Volker Treier, DIHK Deputy Chief Executive Officer for International Economic Affairs. Disputes among western powers and unintended consequences of the sanctions are impeding a German breakthrough. On the one hand, particularly German banks are still wary of doing business in Iran. They must abide by the prevailing US sanctions going beyond the nuclear dispute, because of their activities in the USA. Their profits in the United States surpass, by far, potential profits from business with Iran. On the other hand, Iran did not remain idle during the years of sanctions and even initiated its own production in some branches. It has also found new suppliers: Turkey, South Korea, India and particularly China. Iranian imports from the People's Republic of China make up already nearly 25 percent. This Chinese competition limits German companies opportunities.[5]
Up to the Persian Gulf
Russia's rapidly growing influence in Iran can also be added. Recently, Moscow and Teheran expanded their cooperation, especially in the context of the war in Syria, distinguishing themselves as relatively successful stabilizing powers.[6] During his visit to Moscow last week, President Hassan Ruhani said that Russia may again use Iranian bases for air raids in Syria. Russian armed forces had done so occasionally during the past year. Now economic cooperation is also to be expanded and the alliance between the two countries further consolidated. Ruhani had explicitly invited Russian companies to participate in the development of Iranian oil and gas fields.[7] That is exactly what Germany's Wintershall is also seeking to do.[8] Russia is also exploring possibilities of ambitious transportation projects. For example, the Russian railway company (RZD) intends to soon open an office in Teheran, and possibly undertake the construction of an Iranian broad gauge railway network. If this materializes, it would not only mean lucrative contracts. Above all, it would mean that Russia, in the long term, would be able to extend the railway network all the way to Pakistan and India. This would implicate the consolidation of transportation access from the Persian Gulf to the Indian Ocean - a geo-strategic advantage for Russian diplomacy.
The Military Option
Western powers are at odds with one another over how to handle China's, but particularly Russia's rise in influence. Washington still holds open the option of a military aggression. Just last week, a high-ranking US general expressed the opinion that Iran is "the greatest long-term threat to stability" in the Middle East. "We need to look at opportunities where we can disrupt [Iran's] activities through military or other means," said Gen. Joseph Votel, Commander of the U.S. Central Command.[9] Long-term billion dollar contracts have not sufficed to convince Washington of the advantages in abandoning the option of military threats. Only yesterday, it became known that Iran's Aseman Airlines had contracted 30 Boeing 737-Max airliners - a deal worth US $3 billion. This deal raises Boeing to a par in Iran with Airbus. Until now, Airbus had sold Iran around 110 planes, Boeing, only 80.[10]
Diplomatic Mediator
Whereas Washington is mainly playing its military trump and holding all options open, Berlin is placing its bets on making a name through diplomatic mediation. In mid-March the influential Körber Foundation, in Hamburg, held its "Bergedorf Round Table," first in Riyadh (March 13) and subsequently in Teheran (March 15). At these round tables, influential foreign policy makers and foreign policy experts come together to discuss solutions of selected political issues. "Which role Europe can play in advancing regional stability in the Middle East" was the topic of discussion in this round. "In which fields is cooperation possible," and "how should European actors deal with clashing ambitions of regional powers" [meaning Saudi Arabia and Iran] "and aggravating geopolitical differences" were among the topics discussed.[11] Alongside high-ranking personalities from Saudi Arabia and Iran, German foreign ministry and chancellery officials, the Executive Chairman and Director of the German Institute for International and Security Affairs (SWP), Volker Perthes, the General Secretary of the European External Action Service (EEAS), Helga Schmid, Foreign Editor of the Süddeutsche Zeitung, Stefan Kornelius also participated in the discussion. Nevertheless, no breakthrough in the Middle East is currently on the horizon - neither for Washington, with its war threats, nor for Berlin.
For more information on this theme see: Competing for Business with Iran.
[1] Berechnungsgrundlage sind die iranischen Jahre 1394 und 1395, die vom 21. März 2015 bis zum 20. März 2016 und vom 21. März 2016 bis zum 20. März 2017 reichen.
[2] Manfred Tilz: Iran meldet starkes Wirtschaftswachstum. www.gtai.de 03.04.2017.
[3] Christian Geinitz: Der Erfolg in Iran lässt auf sich warten. Frankfurter Allgemeine Zeitung 04.04.2017.
[4] Deutsches Nahost-Geschäft mit Licht und Schatten. www.dihk.de 28.03.2017.
[5] Manfred Tilz: Irans Einfuhren zeigen Trend nach Europa. www.gtai.de 07.02.2017.
[6] See Keine Ordnungsmacht.
[7] André Ballin, Pierre Heumann: Putin und Ruhani festigen ihre Allianz. www.handelsblatt.com 28.03.2017.
[8] See Geschäft und Repression.
[9] Jeff Daniels: General calls Iran 'destabilizing' force, suggests US 'disrupt' regime by military means. www.cnbc.com 29.03.2017.
[10] Boeing erhält erneut Großauftrag aus dem Iran. www.handelsblatt.com 04.04.2017.
[11] 164. Bergedorfer Gesprächskreis: More than Containment? Europe's Policy Options in the Middle East. www.koerber-stiftung.de.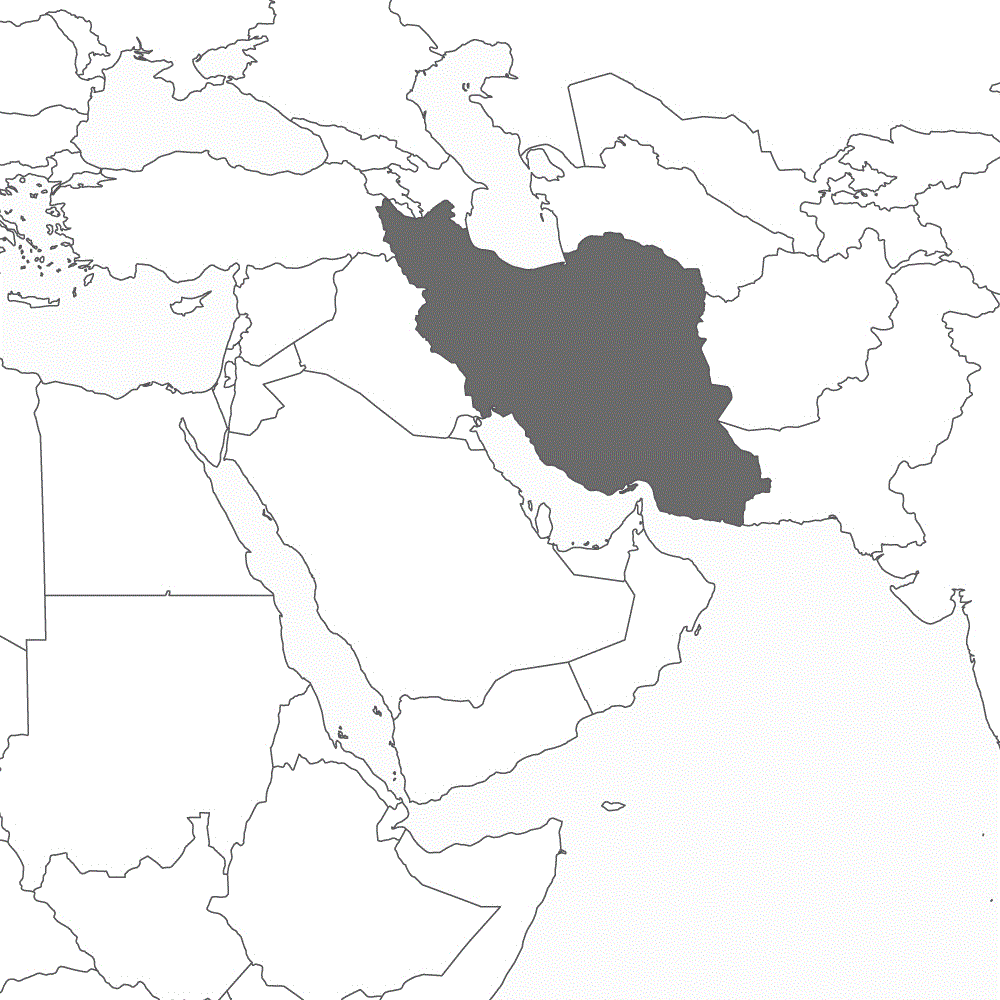 ---