No Chance
BERLIN/PARIS | |
BERLIN/PARIS (Own report) - Shortly after the conservative candidate in the French presidential elections was decided, Berlin began to apply pressure on François Fillon, who had won his party's nomination. Even though Berlin is applauding Fillon's neoliberal austerity measures - which include an increase in the value added tax and the firing of half a million civil servants - his foreign policy plans clearly run counter to Berlin's policy, according to experts. A fellow at the German Council on Foreign Relations (DGAP), for example, criticizes the fact that Fillon "aims" to "retake France's sovereignty" and to have a cooperative relationship with Russia. Invoking "European civilization," Norbert Röttgen, chair of the German Bundestag's Committee on Foreign Affairs, declared with an air of an ultimatum that this "obviously must be discussed with François Fillon." Even France's experts are assuming that should Fillon win the presidential elections - according to polls a real possibility - he would not be able to pursue a policy toward Russia independent of Berlin's.
A Shock for France
François Fillon's economic plans have been received with approval in Berlin. The conservative candidate announced that he would, once and for all, scrap the 35-hour work week, raise the retirement age to 65, deregulate the labor market, raise the value added tax by two percent, and cut 500,000 French civil service jobs during the upcoming legislature. Fillon announced that he plans to "reboot" France, "France needs a radical shock."[1]
The Common Denominator
Berlin is explicitly praising Fillon's drastic austerity plans. Outgoing President François Hollande had initially sought to rebuff Germany's austerity dictates, until he could no longer withstand the massive German pressure and announced in early 2014 his multi-billion Euro cuts. (german-foreign-policy.com reported.[2]) Berlin had also encountered massive opposition from Hollande's predecessor Sarkozy, until, during his election campaign in late 2011, Sarkozy began to reorient himself along the lines of the German austerity model.[3] If Fillon wins the elections, the German government can expect French consent to austerity dictates already at the beginning of his presidency. Following a one-hour talk with Fillon on November 30 in Paris, Chancellery Minister Peter Altmaier (CDU) explicitly praised Fillon's "willingness to make reforms" and declared that German-French cooperation can hope for a "significantly higher common denominator than in the previous years."[4] However, German experts are warning of possible problems. "We must be aware that Fillon's great ambitions, regarding a liberal economic policy," could "encounter resistance and blockades within French society," advised for example Julie Hamann, an expert on France and a fellow at the German Council on Foreign Relations (DGAP).[5] It must first be seen, whether Fillon, should he win the elections, will "actually be able to implement the reforms."
Challenge
On the other hand, the conservative candidate's foreign policy has received hardly-veiled challenges from Berlin. "François Fillon may want to reform the French economy, however he is a proponent of a Europe of Nations, and his vision of the EU is not exactly in line with that of the Germans," wrote Claire Demesmay, also an expert on France at the DGAP, in the French daily, "Le Monde" immediately following the first round of primaries.[6] Fillon has set "the objective of regaining France's sovereignty," Demesmay added a short time later. However, "the French sovereignty narrative" is "of no help in reigning in Europe's centrifugal forces."[7] Berlin will pressure Paris to abandon such plans.
"Putin's Preferred Candidate"
This is already the case, regarding his policy toward Russia. Fillon calls for closer cooperation with Moscow. In France's National Assembly, he had proposed that EU sanctions against Russia be lifted. In reference to Crimea's secession, he had declared that Kosovo's secession had also not been in compliance with international law. During his incumbency as Prime Minister, he had worked successfully with Vladimir Putin. German experts occasionally point out that in 2013, Fillon had been one of the West European guests of honor at the exclusive "Waldai Club," a prominent annual conference of experts. "François Fillon speaks of 'cher Vladimir' (dear Vladimir)," explained Ronja Kempin, an expert on France, a fellow at the German Institute for International and Security Affairs (SWP). "That is a very personal, a very esteeming salutation, which is rarely used in France's daily political life."[8] Germany's state-financed "Deutsche Welle" broadcaster speculates that Fillon may have been "Putin's preferred candidate" - a categorization, which, de facto, makes this presidential candidate in Paris, in this highly inflamed anti-Russian climate, an all-round target for the German foreign policy establishment.
The Civilizer
Norbert Röttgen (CDU), Chair of the Foreign Policy Committee of Germany's Bundestag was the first to openly attack in the immediate aftermath of Fillon's victory in the primaries. "Putin's standpoint" is "whoever has the might, has the right," Röttgen claimed. "The European civilization," on the other hand, insists "that law has both the authority and the might." "This absolute fundamental principle forms the basis for the controversy with Russia," explained the parliamentarian in the German parliament, "and, evidently, we must also discuss this with François Fillon."[9] Röttgen added, with an air of an ultimatum, "I believe that in the end, Germany and France must take a common position, and I believe François Fillon also sees it that way."
Berlin Decides
Even France's experts are assuming that Fillon would not be able to pursue a policy toward Russia independent of Berlin's. For example, Thomas Gomart, Director of the Institut français des relations internationales (IFRI) considers a unilateral lifting of the sanctions on Russia "improbable." Of course, much depends on what policy president-elect Donald Trump follows, however, Germany is still decisive, Gomart insisted. "France cannot afford to take a special policy toward Russia, without taking Berlin's views into consideration."[10]
[1] Lilith Volkert: François Fillon - das perfekte Feindbild. www.sueddeutsche.de 28.11.2016.
[2] See Le Modèle Gerhard Schröder and Auf dem Weg in die Zweite Liga.
[3] See Sarkozy, the German.
[4] Keine Zeit verlieren. Frankfurter Allgemeine Zeitung 02.12.2016.
[5] Der Präsidentschaftswahlkampf hat begonnen. www.dgap.org 28.11.2016.
[6] Thomas Wieder: En Allemagne, le succès de François Fillon suscite de l'espoir et quelques inquiétudes. www.lemonde.fr 22.11.2016.
[7] Der Präsidentschaftswahlkampf hat begonnen. www.dgap.org 28.11.2016.
[8] Roman Goncharenko: Francois Fillon als Putins Wunschkandidat? www.dw.com 29.11.2016.
[9] Müssen mit Fillon über Russland sprechen. www.faz.net 28.11.2016.
[10] Roman Goncharenko: Francois Fillon als Putins Wunschkandidat? www.dw.com 29.11.2016.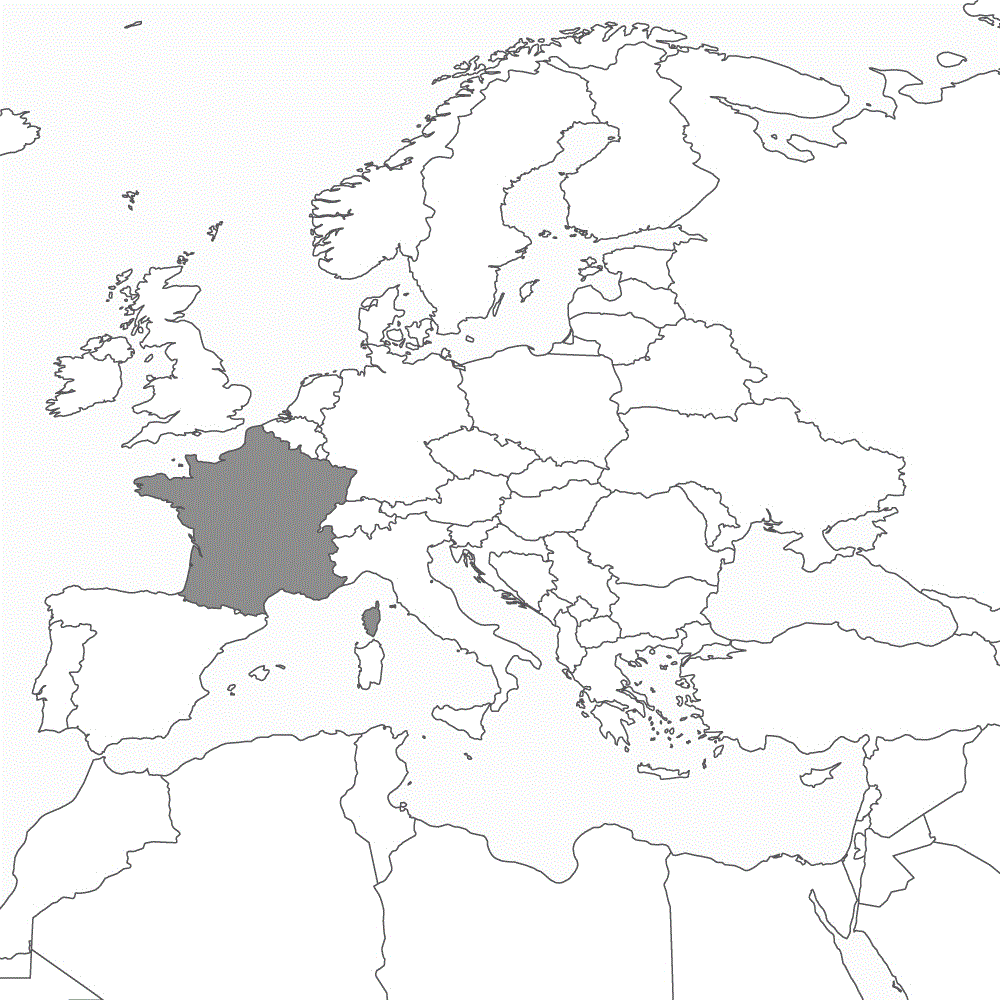 ---