Dispute over Sanctions on Russia (II)
BERLIN/MOSCOW | |
BERLIN/MOSCOW (Own report) - German business circles and proxy foreign policy organizations are campaigning to have the sanctions against Russia lifted. More than two-thirds of the people in Germany are in favor of lifting sanctions, reports Koerber Foundation (Hamburg) based on a current opinion poll. More than four-fifths want close cooperation with Russia, and 95 percent consider a rapprochement in the next few years to either be "important" or "very important." The Koerber Foundation, an influential organization in the field of foreign policy, has, for years, been engaged in developing cooperation between Germany and Russia. The hope of an early lifting of sanctions was also the subject of the 4th East Forum Berlin, an economic forum with top-rank participants, held in mid-April, at which a state secretary of the Ministry of Foreign Affairs spoke in favor of new contacts between the EU and the Moscow-initiated Eurasian Economic Union (EAEU). The objective is the creation of a common "economic space from Lisbon to Vladivostok." The initiatives taken in Germany are being met with approval in several EU countries, including Italy and Austria.
Growing Discontent
Demands to abandon the sanctions policy against Moscow have been growing louder in various EU member countries, such as Italy, for which Russia is one of its most important business partners. Already in mid-March, the foreign ministers of Italy and Hungary had opposed an automatic prolongation of the sanctions without a debate. Following talks in Moscow in early April, the President of Austria, Heinz Fischer, announced he was also working toward halting the punitive measures.[1] Last week, France's National Assembly passed a plea to end the sanctions.[2] Anger is also apparent in Greece. Moreover, resistance is growing within German business circles, who, if the sanctions are soon lifted, hope for a new start of their business with Eastern Europe. Exports to Russia have plummeted from an annual volume of 39 billion Euros to less that 22 billion, since 2012 alone. If sanctions are lifted, German companies are counting on being able to redeem at least part of these losses.
From Lisbon to Vladivostok
Similar views were recently expressed at the "East Forum Berlin," convened by the German Committee on Eastern European Economic Relations (OA) together with the Metro Group and Italy's UniCredit, for the fourth time in the German capital. More than 400 participants - including the recently fired Ukrainian Minister of Finances, Natalie Jaresko, and Russia's First Deputy Minister of Economic Development, Alexey Likhachev - discussed the development of an "economic space extending from Lisbon to Vladivostok." In a survey of 180 participants of this top-rank forum, more than 80 percent clearly favored negotiations between the EU and the Moscow-led Eurasian Economic Union (EAEU) on the establishment of a common "economic space."[3] They found sympathetic listeners. In his "East Forum," opening speech, State Secretary in Germany's Ministry of Foreign Affairs, Stephan Steinlein, confirmed that the German government supports "contacts between the EU and the Eurasian Economic Union." "Technical standards, trade rules, cross-border infrastructure and simplified exchange procedures" should be discussed.[4] Sanctions against Russia was another important issue discussed at the East Forum. Thirty five percent of those surveyed predicted an end to the sanctions in the course of this year, while 27 percent predicted 2017. Only slightly more than a third thought the sanctions would last longer than 2017.
A New Start Required
Last week, Hamburg's Koerber Foundation, one of Germany's foreign policy organizations, which has promoted closer cooperation between Germany and Russia for years, took a stand. "Dialogue and understanding" between the two countries have, "for decades, been an important element of our work," declared the foundation. Currently, "with its focus on 'Russia in Europe,' the Koerber Foundation devotes itself to the rejuvenation of an open, critical, and constructive dialogue between Russia and its European neighbors."[5] Within this framework, the organization convokes a "German-Russian International Dialogue" twice annually, in which experts and politicians of the two countries can discuss "questions of European security and EU-Russia relations in a confidential atmosphere" in Moscow or Berlin."[6] The Koerber Foundation reached the conclusion after its most recent meeting, which took place December 5, 2015 in Moscow, that "the EU-Russian relations require a new start." In this sense, "future dialogue should focus on interests and explore against this backdrop the possibilities for cooperation." "Economic issues" are "an area of common interests that provide specific opportunities for cooperation."
Desired Rapprochement
To underline its quest, the Koerber Foundation has just recently published the results of a representative survey conducted on its behalf in both Germany and Russia by TNS Infratest in late February and early March. The survey shows that two years after escalation of the Ukrainian conflict, a significant estrangement between the populations of the two countries can be noticed. 48% of the Germans perceive Russia as a "threat," only 50% believe - emphatically - that Russia belongs to "Europe." More than half of the German population considers the EU's policy toward Russia as "appropriate." However, when asked which country Germany should work more closely with, 81% of those 1000 Germans, participating in the survey, opted for Russia - in second place behind France (89%) and far ahead of the USA (59%). In Russia, 62% of the respondents chose Germany as their favorite cooperation partner (ahead of China and France with 61% each). 69% of the Germans favor lifting the sanctions on Russia. And lastly, 95% believe that it is "important" or "very important" that Germany and Russia develop closer relations over the next few years.[7]
The Benefit of Cooperation
A first step toward rapprochement was actually accomplished on April 20, with the NATO-Russia Council's first meeting in two years - promoted particularly by the German government. After the meeting, NATO Secretary General Jens Stoltenberg spoke of "profound and persistent disagreements." But he also confirmed that the dialog would be continued.[8] Berlin therefore succeeded in reviving the dialog between Moscow and the western war alliance. At the same time, the German chancellor has announced a de facto permanent deployment of German soldiers - as part of a NATO battalion - in Lithuania. This would be a breach of the NATO-Russia Founding Act and would further escalate the conflict between the West and Russia.[9] Russian protests against this deployment would, more than likely, be easier to placate within a NATO-Russia Council than in the absence of an established framework for dialog - a tactical advantage for a highly profitable economic cooperation.
For more information on the subject of sanctions against Russian see: Dispute over Sanctions on Russia (I).
[1] Russland-Sanktionen: Fischer "loyal" zu EU-Linie. diepresse.com 06.04.2016.
[2] L'Assemblée nationale demande la levée des sanctions contre la Russie. www.latribune.fr 28.04.2016.
[3] 4. east forum Berlin mit Rekordbeteiligung. www.ost-ausschuss.de 19.04.2016.
[4] Keynote von Staatssekretär Stephan Steinlein bei der Eröffnung des 4. east forum Berlin am 18.04.2016.
[5] Annäherung oder Abschottung? Ergebnisse einer repräsentativen Umfrage von TNS Infratest. Hamburg 2016.
[6] Russland und die EU: Zusammenarbeit in Zeiten der Krise. Körber-Stiftung Internationale Politik, März 2016.
[7] Annäherung oder Abschottung? Ergebnisse einer repräsentativen Umfrage von TNS Infratest. Hamburg 2016.
[8] "Tiefgreifende und andauernde Differenzen". Frankfurter Allgemeine Zeitung 21.04.2016.
[9] See Dispute over Sanctions on Russia (I).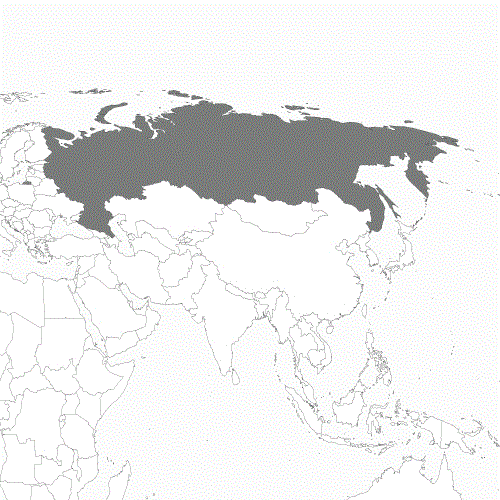 ---