Assault Rifles and Human Rights
MEXICO CITY/BERLIN | |
MEXICO CITY/BERLIN (Own report) - Grave accusations against Mexico's government and its repressive forces began surfacing soon after Germany made a commitment to provide aid to the police and military of that country. According to a newly published investigation report of the Inter-American Commission on Human Rights (IACHR), the official version shows serious inconsistencies on how 43 students protesting government policies were murdered in September 2014, subsequent to a police intervention. Along with other serious criticisms, the IACHR has noted that Mexico's government appears to have little interest in solving the case. Their investigators even had been subjected to a defamation campaign, intended to comprehensively impede them in their investigation. For years, human rights organizations have been raising accusations against government agencies because of their close cooperation with the drug mafia and their implication in serious felonies. Nevertheless, the German government has not only approved the delivery of approx. 10,000 G-36 assault rifles to the Mexican police and ordered the training by the Federal Office of Criminal Investigation (BKA) of Mexico's specialized units for fighting organized crime. Just a few days ago, Chancellor Angela Merkel suggested the possibility of providing advanced training for Mexico's police and armed forces. This is in the context of strengthening the western positions at the Pacific - for their power struggle with China.
Disappeared after Protests
Independent investigators of the Inter-American Commission on Human Rights (IACHR) are raising grave accusations against the Mexican government and the country's repressive forces. The case revolves around how the Mexican authorities handled the murder of 43 students, who had disappeared in the night from September 26 - 27, 2014 in the city of Iguala (state of Guerrero). During the brutal repression of the protests on September 26, 2014, the police had shot and killed six students, while arresting 43 others. According to the official story, the police turned their prisoners over to a drug mafia hit man, who killed them and burned their corpses at a garbage dump. This, in itself, is a terrifying confession on the behavior of Mexico's police, who, in fact, are notorious for their collaboration with the Mexican drug cartels and are not above committing serious felonies - including murder. The victims' relatives, however, have serious doubts about the official's version and have insisted on an investigation of the murders by the IACHR. It is in their names that the 5-member team of experts began their investigation in March 2015.
Disinterested in the Truth
The independent investigators soon discovered serious inconsistencies in the official version of the murders. Already last September, they announced that the allegations of the students' corpses having been burned at a garbage dump, proved scientifically untenable. At the alleged site, there had been neither enough fuel available to dispose of the bodies nor was there evidence of a fire of the sufficient duration. They also discovered that, during their investigation of the case, the authorities had neglected to pursue certain trails of evidence - evidence that could have possibly pointed to drug transports to the United States. In their final report, made public last Sunday, the investigators raised even more serious accusations. For example, not only had the army consistently sought to prohibit the interrogation of soldiers, who had been engaged in suspicious activities on the night of the crime, but above all, the government had refused to unconditionally cooperate with the investigators. The latter had even been subjected to a "campaign of defamation," to discredit their work in public opinion. The IACHR report concludes: "Certain sectors are not interested in the truth."[1]
G-36 for Mexico
The accusations of the independent investigators are shedding light on several aspects of German policy. Once again, they are bringing into focus the Heckler and Koch G-36 assault rifles being supplied to the Mexican police. Presumably, several G-36s had been used during the bloody repression of the protests on September 26, 2014, possibly used even to shoot a student. However, it is certain that the police unit in question had had dozens of these German assault rifles at its disposal. From 2005 to 2009, the German government had authorized the export of some 10,000 G-36 assault rifles to Mexico. At the time, the Mexican drug war was in full swing. The fact that many Mexican police officers were cooperating closely with the drug mafia was as well known as were the grave human rights violations being committed by police. For a long time, Berlin has alleged that delivery of G-36s were allowed only to regions of Mexico classified as safe, and states such as Guerrero were explicitly excluded. The nebulous assumption that the Mexican police would refrain from passing these weapons, if required, to units in other states, has been refuted - an assumption most likely only serving as a pretext. Even before the massacre in Iguala (Guerrero), it had been already well documented that the police, for example in Chiapas, were well equipped with G-36s from Heckler and Koch.[2]
Police Development Aid
The accusations raised by the IACHR investigators also implicate Berlin, because the German government has announced it will reinforce more than ever, its support for Mexico's police and military. German authorities have been providing this Latin American country "police development aid," for at least ten years. According to reports, the Federal Office of Criminal Investigation (BKA) has been regularly providing Mexico's police with training, including - since 2010 - training to special units in combating organized crime.[3] In February 2015, activists presented the German Interior Ministry with the signatures of nearly 8,000 people, who opposed finalizing a German-Mexican police agreement. Among those participating in the presentation of the petition was the Mexican Bishop Raúl Vera.[4] A few days ago, human rights organizations used the occasion of Mexico's President Enrique Peña Nieto's visit to Berlin, to protest the human rights violations in that country, including those carried out by state authorities, and called on the German government to cease its support of Mexican agencies of repression.[5] In spite of this, Chancellor Angela Merkel has announced a new bilateral "project" for training Mexican police, to enhance their "efficiency." German President Joachim Gauck has proposed German "support in fighting organized crime and drug trafficking."[6] In addition, the German military is supposed to provide basic as well as advanced training of Mexico's armed forces.[7]
Geostrategic Interests
Whereas economic interests could, to a large degree, be an explanation for authorizing delivery of around 10,000 G-36 assault rifles to the Mexican police - after all the southern German gunsmith, Heckler and Koch is making welcomed profits - geostrategic interests have also begun to enter the equation. The development of bi-lateral cooperation between Germany and Mexico, proposed by Chancellor Merkel subsequent to her talks with Mexico's president, is taking place in the context of recent efforts to launch intensified cooperation with the Latin American "Pacific Alliance" countries. This alliance sees itself not only as a counter-balance to the ALBA alliance, around Cuba and Venezuela, which refuses subordination to a western political order. It aims, as close US allies, at strengthening the western position in the Pacific realm, in the power struggle against the People's Republic of China.[8] Berlin recently expanded its military cooperation with Columbia, another Pacific Alliance member country. This is linked to the new support for Mexico's police and military. Given the fact that Berlin is pursuing powerful interests, consideration of human rights - which Berlin likes to evoke to win support of liberal forces at home for struggles against political opponents - plays no role in the case of Mexico.
More on this theme in: Germany's Leading Role.
[1] "Nicht an der Wahrheit interessiert". www.tagesschau.de 25.04.2016. Outside experts condemn Mexico's inquiry into 43 missing students. www.guardian.com 25.04.2016.
[2] Amrai Coen, Hauke Friederichs, Wolfgang Uchatius: Man schießt deutsch. Die Zeit 16.09.2015.
[3] BKA bildet Polizei in Mexiko seit Jahren aus. amerika21.de 14.12.2014.
[4] Peter Clausing: Tausende Unterschriften gegen Polizeiabkommen mit Mexiko. amerika21.de 04.02.2015.
[5] Jana Flörchinger: Kritik an Deutschlandbesuch des mexikanischen Präsidenten. amerika21.de 11.04.2016.
[6] Leticia Hillenbrand, Eva Haule: Scharfe Kritik an Treffen deutscher Unternehmer mit Mexikos Präsidenten. amerika21.de 14.04.2016.
[7] See Germany's Leading Role.
[8] See The Strategy of the Pacific Alliance and Future Alliances.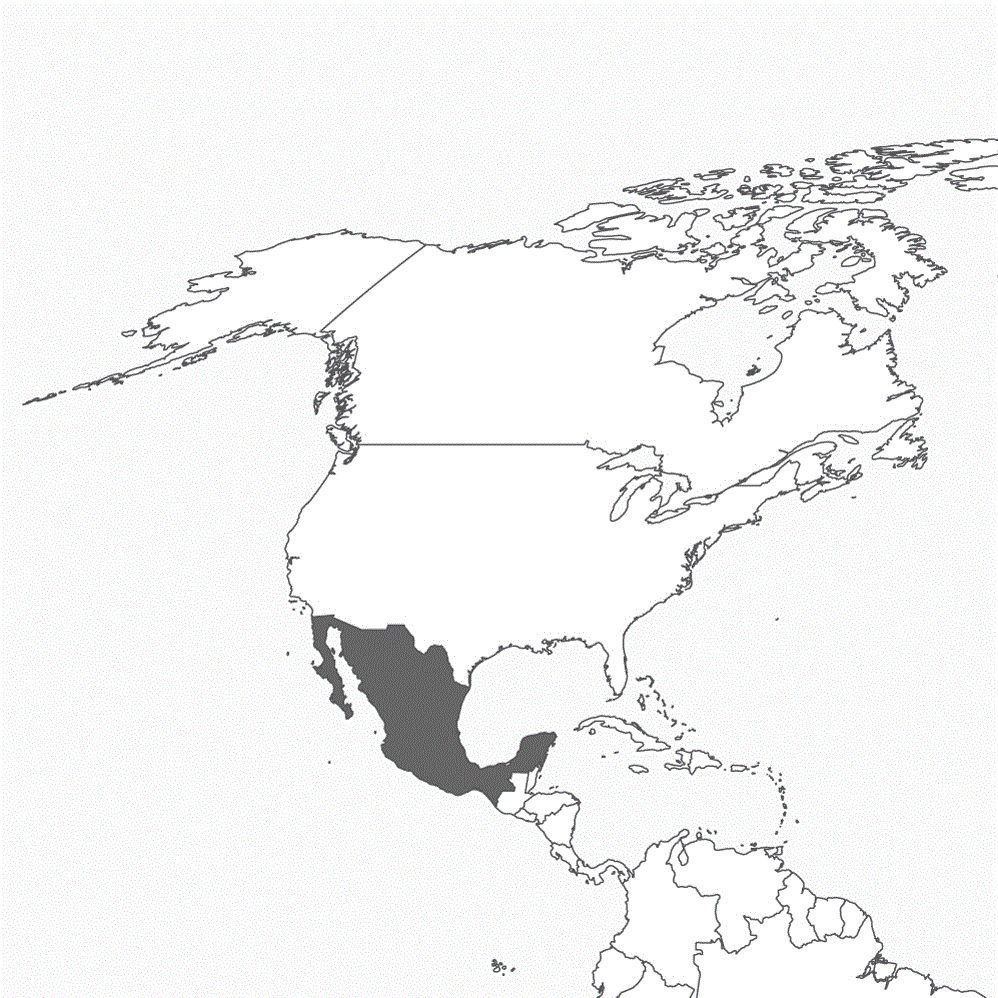 ---