In Alliance with Al Qaeda
BERLIN/DAMASCUS | |
BERLIN/DAMASCUS (Own report) - The ceasefire in Syria is threatened to be torpedoed by a militia, armed by Germany's allies and included, under German government pressure, in the Syria peace talks in Geneva. According to reports, the militia, Ahrar al Sham, covered by the ceasefire, is participating in the current military offensive waged by the al Qaeda-affiliated al Nusra Front, which has been excluded from the ceasefire. Ahrar al Sham has been financed and armed by Berlin's NATO partner, Turkey and by Qatar, one of Germany's main Middle East allies. German Foreign Minister Frank-Walter Steinmeier had been vigorously pushing for al Sham's membership in the delegation of the government opposition at the Geneva peace talks, even though it has been closely cooperating with al Nusra (al Qaeda) for years. A recent analysis published by the German Institute for International and Security Affairs (SWP) confirms that this military cooperation is based on a broad ideological kinship. Ahrar al Sham is said to have also been implicated in a massacre of members of the Alawite minority. The militia is often referred to as the "Syrian Taliban," according to a leading German expert on Salafism and jihadism, who maintains that whoever "enhances its prestige," is "indirectly also reinforcing al Qaeda." This applies to Berlin's close allies as well as its foreign ministry.
Violating the Ceasefire
UN Special Envoy for Syria, Staffan de Mistura, has called this week's round of the Geneva peace talks "crucially important." "We will be focusing in particular on political transition, on governance and constitutional principles," de Mistura declared on Monday after meeting with Syrian Foreign Minister Walid al Moallem in Damascus. He is hoping that the talks will be "constructive" and "concrete." According to reports, Moallem said that the Syrian government is ready to negotiate a political solution without preconditions.[1] It is, however, still unclear whether the ceasefire, that has been largely holding until now, can be sustained, in spite of a few incidents. Observers note that the al Qaeda affiliated al Nusra Front, which is not a party to the ceasefire, has, along with allied militias, including Ahrar al Sham, launched a new offensive.[2] However, officially, Ahrar al Sham is party to the ceasefire and was even represented at the Geneva peace talks. During the joint offensive of al Nusra, al Sham and other militias, 35 combatants have been killed in Aleppo over the past two days. If Ahrar al Sham continues to participate in the offensive, the ceasefire could possibly break down.
Syrian Taliban
The German Institute for International and Security Affairs (SWP) has just published an analysis on Ahrar al Sham's military and political activity and strategy. The author, Guido Steinberg, an SWP employee is one of Germany's leading experts on Salafism and jihadism in the Middle East. According to Steinberg, Ahrar al Sham is clearly within the Salafist spectrum.[3] He explains that the militia - considered, with its nearly 20,000 combatants, to be the strongest of the insurgents in Syria - seeks to create "an Islamic state, based on the Sharia, the Islamic law." Its ideology is "very similar" to that of the al Nusra Front, the Syrian affiliate of al Qaeda. Since 2012, it has been continuously cooperating with Al Nusra. This cooperation was reinforced in 2015, within the framework of the Jaish al Fatah ("Army of Conquest") Alliance. Because of "its ideological kinship and an almost symbiotic cooperation with the Nusra Front, the Ahrar al Sham is often be called the 'Syrian Taliban'," Steinberg reports. "Just like the Afghan Taliban, Ahrar is, by and large, a nationalist group, but it also has a very strong wing, which is leaning toward al Qaeda's internationalist jihadism."
Massacre of Alawites
Although the leadership of the Ahrar al Sham has "never explained in detail," how the state they seek to establish is supposed "to be organized" politically, explains Steinberg, it would probably be "very authoritarian." The militia's "concept of order" is "largely identical" to Al Qaeda's subsidiary Al Nusra. Non-Sunni minorities would have no place in a country under their rule. In the militia's declarations, "their hostility toward Christians, Alawites and Shia has repeatedly become apparent," elucidates the SWP's expert. This is "already demonstrated in their vocabulary." For example, for Christians, the Ahrar al Sham leadership "does not use the usual Arabic word ..., but rather the derogatory 'Nazarenes', widely used among Salafists." The Alawite and Shia minorities are "contemptuously referred to as 'Nusayris" and 'Rafida'." That this is no negligible issue was demonstrated in August 2013, says Steinberg, when a coalition of insurgent militias - with Ahrar al Sham substantially participating - launched a military offensive on the coastal mountains. "In the Alawite villages, overrun in the first few days, the insurgents carried out numerous murders and other atrocities on uninvolved civilians, taking more than 200 hostages to be used as bargaining chips in negotiations with the government." Even today, "the fate of most of these hostages" - from the Alawite minority - remains "unknown."
Terrorist Tactics
In describing the means of military cooperation between Al Nusra (al Qaeda) and Ahrar al Sham, Steinberg explains that the Al Nusra jihadis usually launch "their offensives with suicide attacks on the entrances of government military bases and checkpoints." Then "the much larger Ahrar units together with their allies would attack and overrun the base and cities." It was the coupling of jihadi terrorism and military tactics that have led the insurgents to their victories over government troops across a broad front." According to Steinberg, already in 2012, at least Ahrar al Sham could also depend on foreign aid. Turkey and Qatar - both Germany's close allies - had been supplying them with finances and weapons. In the spring of 2015, this support was expanded. Being furnished armor-piercing weapons, the Ahrar al Sham - Al Nusra coalition rapidly became "a serious threat for government troops," particularly in the coastal mountains, where a militia coalition around Ahrar al Sham had carried out a massacre on the Alawite minority already in 2013. This was the situation in which Moscow "beginning in April 2015, started to station troops in Syria and in September 2015 to fly air raids on the insurgents," recalled Steinberg.[4] In fact, Russia's intervention made it possible to successfully force the al Qaeda/Al Nusra - Ahrar al Sham coalition to retreat.
Integrated
The German government, along with the other western powers, had not only tolerated the fact that two of its closest allies in the region were massively supporting Ahrar al Sham, the partner of al Qaeda, the German Ministry of Foreign Affairs even helped to have Ahrar al Sham included in the delegation of government opponents at the Syria peace talks in Geneva. This was done against Russia and others' demands that al Qaeda's partners not be allowed to participate in reorganizing Syria. (german-foreign-policy.com reported.[5]) Steinberg, in his analysis, attempts to salvage some of the honor of Berlin's policy: the objective must be to use integration to drive a wedge between Ahrar al Sham and al Nusra. He, nevertheless, admits that whoever "enhances Ahrar al Sham's prestige, also indirectly reinforces the Nusra Front, and thereby, al Qaeda," because "the Ahrar - Nusra coalition remains intact." This is confirmed by the current military offensive waged by al Nusra and Ahrar al Sham, which threatens to torpedo the ceasefire.
For more information on Germany's policy toward Syria see: Battle over Syria (II), Battle over Syria (III) and Battle over Syria (IV).
[1] UN envoy says next phase in Syria talks "crucial". www.dailymail.co.uk 11.04.2016.
[2] Chase Winter: Syrian forces, Russia planning Aleppo offensive as fragile cease-fire unravels. www.dw.com 10.04.2016.
[3] Zitate hier und im Folgenden: Guido Steinberg: Ahrar ash-Sham: Die "syrischen Taliban". SWP-Aktuell 28, April 2016.
[4] Dies bestätigt Recherchen von german-foreign-policy.com von Anfang Oktober 2015. See Consistencies in Western Hegemonic Policy.
[5] See Steinmeier und das Oberlandesgericht.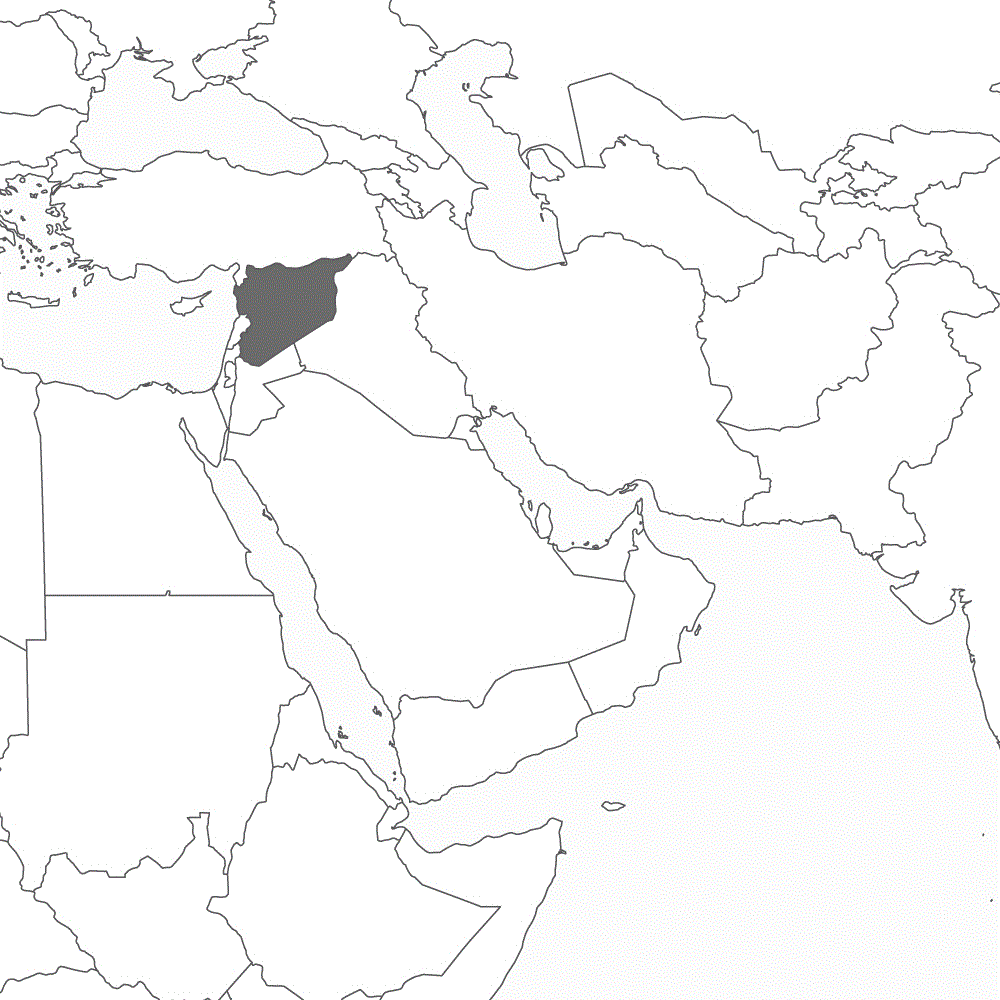 ---