The European Solution (II)
BERLIN/ATHENS/ANKARA | |
BERLIN/ATHENS/ANKARA (Own report) - Massive international protests are accompanying the start of EU mass deportations of refugees to Turkey. The first 750 refugees are due to be transported from the Greek islands to the Turkish coast between today, Monday, and Wednesday. More than 5,400 are being detained on the islands in EU "hotspots" to prevent them from escaping subsequent deportation measures. Several UN agencies have publicly criticized the EU measures - largely enforced by the German government - as being in violation of international law. Clinging to these measures of mass deportation, Berlin and Brussels are heading toward an open conflict with the United Nations. In protest, international aid organizations have suspended their activities in these detention "hotspots," refusing to become complicit in the EU's scheme. Protest by refugees is escalating on the islands and mainland of Greece. The government in Athens is expecting massive resistance to these mass deportations. However, to ensure successful deportations, Berlin has dispatched German personnel - members of the Federal Police and of the Federal Office for Migration and Refugees (BAMF) - to the Greek islands. For the German government, these, under international law illegal measures, are of strategic importance.
Unwelcome
Today, Monday, the EU starts mass deportations of refugees from Greece to Turkey. According to reports, by Wednesday, at least 750 refugees will be deported by force from Greek islands such as Lesbos and Chios to the Turkish coast. The European Agency for the management of Operational Cooperation at the External Borders (Frontex) has chartered several Turkish ships for this purpose. Alone on Lesbos, 400 Frontex functionaries - including 30 German police officers - were expected to arrive over the weekend for the implementation of these measures violating international law. To break the expected resistance, each refugee will be escorted onto the boats by a police officer. Up to yesterday, over 6,100 people have been detained in overcrowded "hotspots" on the Greek islands, to prevent their escaping deportation. Turkey has installed "registration centers" to collect the personal data and fingerprints of the refugees. Therefore, they will have virtually no opportunity of ever obtaining asylum within the EU. Over the weekend, the first demonstrations, protesting against their expected arrival, have taken place in towns along the Turkish coast, were the refugees will arrive Monday. The refugees are as unwelcome in Turkey, as they are in the EU.
Simply Illegal
That the deportation deal with Turkey is in blatant violation of international law and fundamental human rights has been repeatedly and extensively documented by refugee aid and human rights organizations. (german-foreign-policy.com reported.[1]) The deal's implementation, in violation of international law, being energetically pushed by Berlin, has provoked unprecedented international protests against these German inspired EU policies. "These measures are simply illegal," declared Nils Muižnieks, the Council of Europe Commissioner for Human Rights, on March 16.[2] Two days later UN Secretary General Ban Ki Moon appealed to the EU, not to implement its deal with Ankara. On March 22, the UN High Commission for Refugees (UNHCR) announced that it was suspending some of its activities in the EU "hotspots" on the Greek islands: "These sites have now become detention facilities," explained the UNHCR and it does not want to be "a party to the EU-Turkey deal."[3] The day before, the "Doctors without Borders" aid organization announced that it had suspended its activities in the Moria camp on Lesbos. "We refuse to be part of a system that has no regard for the humanitarian or protection needs of asylum seekers and migrants," the organization declared. "We will not allow our assistance to be instrumentalized for a mass expulsion operation."[4]
A Historic Blow
A report by the human rights organization Amnesty International (AI) gave new momentum to these protests over the weekend. AI had declared earlier that the deal with Ankara is a "historic blow to rights."[5] AI now reports that, since mid-January, Turkey has been deporting groups of around 100 refugees to Syria, including unaccompanied children, on a daily basis. It was reported that over the past seven to nine weeks, thousands of refugees have been returned to Syria's combat zones. Locally it is well known, what Turkey is doing. Brussels' deal with Ankara shows "a blithe disregard for international law."[6] The UN secretary general's special representative for international migration and development, Peter Sutherland, reiterated that collective deportations - particularly to a country that does not guarantee protection - is "absolutely" illegal.[7]
Legal Nihilism
Whereas Berlin and the EU are approaching open conflict with the United Nations, citizens' initiatives also in Greece are raising strong criticism. A Greek-German appeal, for example, calls for the blockade, imposed on the refugees stranded in Greece, to be lifted. They should be promptly brought to Germany with special trains.[8] The "Train of Commemoration" initiative, in turn, has issued a statement saying that by violating "international humanitarian law" the German government, along with "the principal parliamentary and non-parliamentary supporting parties and circles" are also violating "the German constitution," "whose historical foundation was the renunciation of the legal nihilism of its predecessor German state and its anti-humanitarian crimes of persecution. Hundreds of thousands, at the time, became refugees, wandering around the continent, in search of protection from Germany."[9] (Read the entire text here.)
Sheer Desperation
Over the past few days, the protests by the refugees themselves have continued to intensify. Since the beginning of last week, there have been practically daily outbursts of collective anger. Last Thursday, in Camp Moria on Lesbos, about 50 Afghans chanted "Azandi" (which means freedom in Farsi).[10] On the Greek island of Chios, hundreds of refugees tore down a razor wire fence Friday and fled their detention "hotspot," and marched together to the harbor. Even on the Greek mainland, protests are escalating. About 1,000 people, including many migrants and refugees, marched to the EU office in Athens Thursday, to protest against Brussels' deportation deal with Ankara. In the north of the country, roads to Macedonia were blocked. "We expect violence," warned on the weekend, a government spokesperson in Athens regarding the growing resistance to these illegal deportation measures. The refugees had narrowly escaped the war and are adamant in light of Berlin and the EU's denial of protection, he admitted. "Desperate people" however "tend to resort to violence."[11]
German Deportation Personnel
German personnel are also participating in the mass deportation. Thirty officers of the Federal Police were expected to arrive in Lesbos on the weekend and by Monday eight employees of the Federal Office for Migration and Refugees (BAMF). They are tasked to assist the Expeditious Asylum Procedures in the detention "hotspots," so that Berlin and Brussels can lend a veneer of rule of law. The BAMF is planning to dispatch 100 officials to Greece to ensure the smoothest possible implementation of the deportation deal with Turkey. For the German government this deal is of strategic importance in view of permanently sealing off the EU against refugees. It is explicitly promoting this deal as a "European solution."[12]
Mass Deportation as Model
Yesterday, the German Interior Minister Thomas de Maizière announced he would use the deportation deal with Ankara as a model for identical deals with North African countries.
[1] Exemplarisch: Trotz Nachbesserungen: Der EU-Türkei-Deal verstößt gegen fundamentale Menschenrechte! www.proasyl.de 17.03.2016. Say No To A Bad Deal With Turkey. www.amnesty.org 17.03.2016. See Die europäische Lösung.
[2] Nils Muižnieks: Diese Pläne sind schlicht illegal. www.coe.int 16.03.2016.
[3] UNHCR redefines role in Greece as EU-Turkey deal comes into effect. www.unhcr.org 22.03.2016.
[4] Ärzte ohne Grenzen beendet Arbeit im EU-"Hotspot" auf der Insel Lesbos. www.aerzte-ohne-grenzen.de 23.03.2016.
[5] EU-Turkey refugee deal a historic blow to rights. www.amnesty.org 18.03.2016.
[6] Turkey: Illegal mass returns of Syrian refugees expose fatal flaws in EU-Turkey deal. www.amnesty.org 01.04.2016.
[7] Damien Gayle: EU-Turkey refugee plan could be illegal, says UN official. www.theguardian.com 02.04.2016.
[8] Appell "Züge der Hoffnung" für Flüchtlinge in Griechenland. 01.04.2016.
[9] See Rechtsnihilismus.
[10] Clashes break out between Syrians and Afghans in Piraeus. www.tovima.gr 31.03.2016.
[11] Damien Gayle: EU-Turkey refugee plan could be illegal, says UN official. www.theguardian.com 02.04.2016.
[12] See Die europäische Lösung.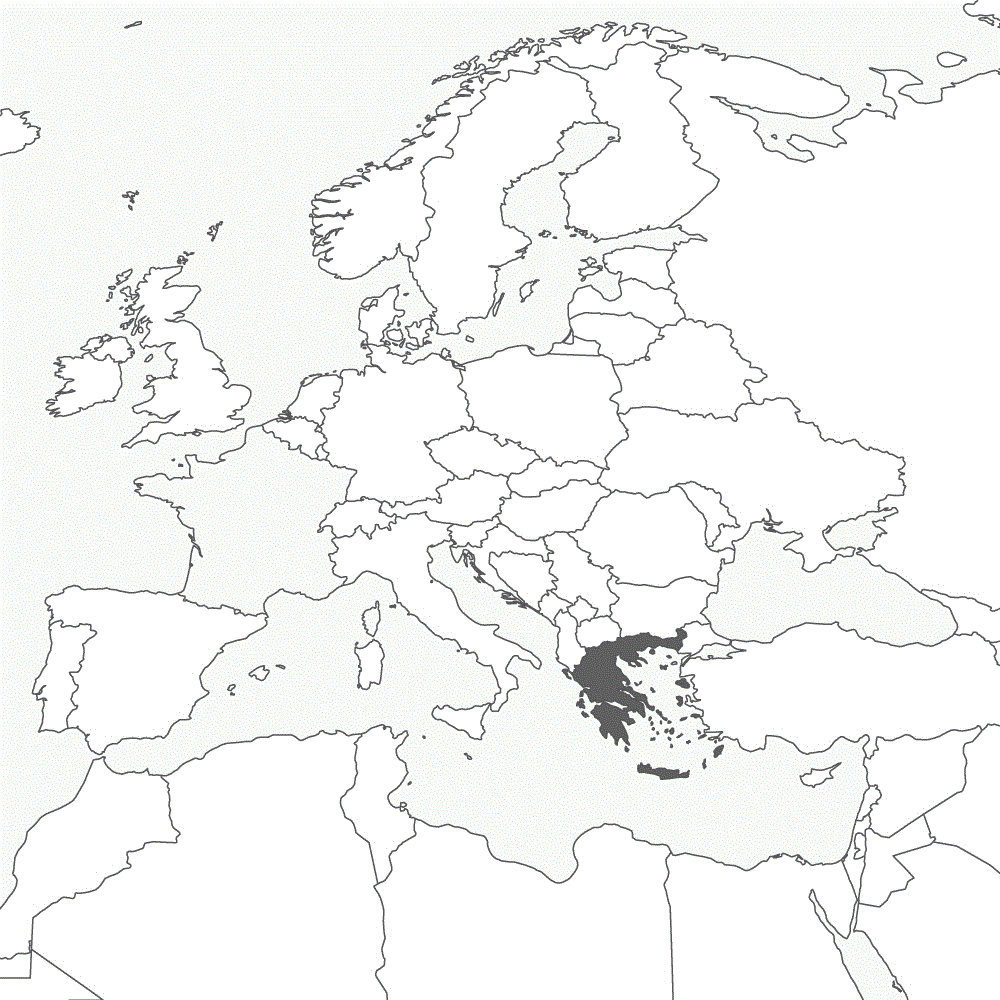 ---