The West's Two-Pronged Strategy (I)
BERLIN/MOSCOW | |
BERLIN/MOSCOW (Own report) - German foreign policy experts have noticed the EU's change of tune regarding its policy towards Ukraine and sanctions against Russia. According to a representative of a German party-affiliated foundation in Brussels, EU diplomats' "patience with Kiev is noticeably coming to end" in view of Ukraine's desolate development and the oligarchs' persistent intrigues. In reference to internal debates, the foundation's representative has also confirmed that voices are growing "louder" with wishes to "renew a constructive approach" toward Moscow, "not only at the economic" but also at the political level. The same applies to the recent Normandy Format ministerial meeting on the Ukrainian crisis. The German business community is also increasing its pressure to end the sanctions, because it is missing out on too many lucrative deals with Russia. A recent survey among German entrepreneurs has revealed that only twelve percent of the respondents are in favor of maintaining sanctions. In the energy sector, which, thanks to Angela Merkels engagement, has been excluded from sanctions, the German Linde AG was able to land a three-digit million Euro deal in January. At the beginning of this year, Linde CEO Wolfgang Büchele was named Chair of the German Committee on Eastern European Economic Relations (OA).
Change of Tune in Brussels
In the EU, a "change of tune" in relationship to Ukraine "can be perceived" according to the Hanns Seidel Foundation (CSU). On the one hand, this has been caused by Ukraine's political development, writes Christian Forstner, head of the foundation's "Liaisons Bureau" in Brussels: "The chaos in Kiev, with reciprocal accusations of corruption, ministers' resignations, government crises, and unsuccessful no-confidence votes has appalled the friends of Ukraine." Regarding the dispute over the implementation of the Minsk II agreement, "Berlin and Paris consider that now it is Kiev's turn, since Moscow has basically fulfilled its obligations." "Brussels is apparently losing patience with Kiev," Forstner reports based on his informal talks with EU diplomats. "The number of those, who do not want to risk a sustained break in relations with Moscow because of Ukraine, is growing."[1] The growing distance to Kiev can already be felt at the government level. After the recent so-called Normandy Format ministerial meeting, Ukrainian Foreign Minister Pavlo Klimkin complained to the press that his counterparts from Germany and France, Frank-Walter Steinmeier and Jean-Marc Ayrault, refused "to yield to" his demands. "That was my problem."[2]
Partner not Adversary
Not only Ukraine's desolate development, but the fact that Russia's global political significance is growing is also playing a role, Forstner reported to the Hanns Seidel Foundation. "Cross references" to Syria or the nuclear treaty with Iran, "are increasingly being made." "The fact that Russia has returned full force into global politics, whereas the EU is passing through a phase of weakness is no longer being denied in Brussels." Therefore voices are growing "louder," not only in Hungary, Italy or Slovakia, with wishes of "renewing a constructive approach" toward Moscow, "not only at the economic" but also at the political level. Last year already, EU's foreign-policy chief, Federica Mogherini, called for "renewing relations with Russia," a demand that is met with growing approval. Forstner notes that in November 2015, the Austrian Thomas Mayr-Harting, "an internationally experienced top diplomat," who "considers Russia to be a partner, not an adversary," was appointed Managing Director for Europe and Central Asia in Mogherini's European External Action Service.[3] At the recent spring reception of the German Committee on Eastern European Economic Relations, it was also reported that "constructive discussions" have already taken place "behind the scenes" at the Munich Security Conference.[4]
Begin to Phase Out
The German Committee on Eastern European Economic Relations (OA) continues to energetically press for the lifting of sanctions against Russia. Again last year, German-Russian exports dramatically decreased by approx. 25 percent, falling to 21.77 billion Euros, barely more than the 21,72 billion Euros in exports to Hungary, a fraction of Russia's size. Pressure from the business sector is growing. Both the "magnitude" and the "attractivity" of the Russian market, as well as the intermediate term new "turnover and profit expectations and Russia's urgent need to modernize and further industrialize" were "still good arguments" for re-expansion of business with that country, Rainer Seele, President of the German-Russian Foreign Chambers of Commerce (AHK) was quoted saying.[5] After all, an AHK opinion poll showed that 60 percent of all companies are in favor of immediately lifting the sanctions, while 28 percent favor, at least, the gradual lifting of sanctions. Only twelve percent find the sanctions justified, 24 percent had shared this opinion last year. It is hoped "that by summer 2016, at the latest, we will see a beginning of the phasing out of economic sanctions," Wolfgang Büchele, Chair of the German Committee on Eastern European Economic Relations (OA) was quoted.[6]
Supplementary Potential
At the beginning of the year, Büchele, succeeded Eckard Cordes, at the head of the OA. As Board Chair of the Linde Group, Büchele was recently able to finalize a very attractive business deal with Russia. Linde, in cooperation with Gazprom, will build a gas processing plant not far from the Russian-Chinese border, as part of the "Power of Siberia" pipeline project, which will link the Eastern Siberian gas fields to Northeastern China.[7] The planned plant ("Amur Gas Processing Plant," "Amur GPP") is intended to process up to 49 billion cubic meters of gas annually, making it one of the world's largest. In the first phase of the project, alone, the quantity ordered is reported to be "in the upper three-digit million Euro range." With this deal, CEO Büchele - "following two forecasted reductions within a year - can present, for the first time, a substantial success in plant construction."[8] Subsequent German-Russian projects in connection with Amur GPP cannot be ruled out. This project is, in certain aspects, symptomatic for the situation of numerous German companies. In 2014, the Linde Group accomplished more than one-fifth of its annual turnover - 3.7 of the 17 billion Euros - in the USA. It is solidly anchored in transatlantic commerce. However, while this constitutes its primary focus, it will not voluntarily let a supplementary potential slip by.[9]
Not Replaced
German enterprises interested in doing business with the East have noted with relief that one of their fears - that the Russian business community would turn its back on the EU in favor of China - has not materialized. Following EU sanctions, many of them had feared that businesses from the People's Republic of China would take over where European - particularly German - firms had withdrawn to permanently dominate the Russian market. According to recent Russian investigations, Chinese investments in Russia, with a volume of 3.3 billion US-dollars, are far behind those from Japan (14.4 billion) and even behind those from India (3.5 billion).[10] They had even decreased by one-third during the first half of 2015. In 2015, Chinese exports to Russia collapsed by 34.4 percent, i.e. even more than the slump in German exports.[11] According to a survey, half of the German entrepreneurs, last year, had expected Chinese firms to outstrip their German competitors in Russia, as opposed to only 15 percent who believe this today. Approximately 50 percent assume that the EU - including Germany - will be able to assert its partnership with the Russian business community, alongside China.[12]
No End of Aggression
However, the quest for an economic as well as a certain political cooperation does not mean the end of aggression against Russia. The Hanns Seidel Foundation correctly notes, "the West's two-pronged strategy consists of strengthening its own defensive capacity, while revitalizing its dialogue with Russia."[13] german-foreign-policy.com will soon report on the enhancement and the perspectives of the German-Russian confrontation.
More on Germany's policy toward Russia can be found at: German-Russian Flagship Projects, Like in the Cold War, and Business with Obstacles.
[1] Christian Forstner: Politischer Bericht aus Brüssel Nr. 5/2016, 26.02.2016.
[2] Majid Sattar, Konrad Schuller: Stillstand in Paris. Frankfurter Allgemeine Zeitung 05.03.2016.
[3] Christian Forstner: Politischer Bericht aus Brüssel Nr. 5/2016, 26.02.2016.
[4] Frühjahrsempfang des Ost-Ausschusses: Trialog muss weitergehen. owc.de 03.03.2016.
[5], [6] Deutsche Unternehmen erwarten keine Abwendung Russlands von EU. www.ost-ausschuss.de 19.02.2016.
[7] Linde von Gazprom für großes Erdgasverarbeitungsprojekt in Russland ausgewählt. www.the-linde-group.com 21.01.2016.
[8] Gazprom erteilt Millionenauftrag für Gas-Anlage. www.handelsblatt.com 21.01.2016.
[9] See Billionenschwere Allzeitrekorde.
[10] Alexej Lossan: China enttäuscht die russische Geschäftswelt. de.rbth.com 19.01.2016. Die Berechnungen des Zentrums für integrierte Studien der Eurasischen Entwicklungsbank weichen aufgrund ihrer Berechnungsgrundlage, die Umwegfinanzierungen über Offshore-Länder berücksichtigt, von der offiziellen Statistik der russischen Zentralbank ab.
[11] Deutsche Unternehmen erwarten keine Abwendung Russlands von EU. www.ost-ausschuss.de 19.02.2016.
[12] Christian Forstner: Politischer Bericht aus Brüssel Nr. 5/2016, 26.02.2016.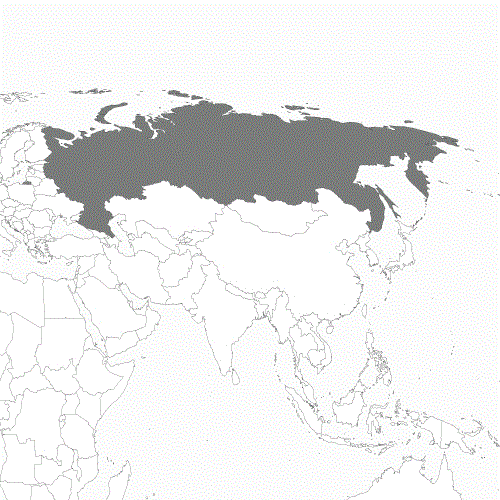 ---