Like in the Cold War
MOSCOW/BERLIN | |
MOSCOW/BERLIN (Own report) - Berlin has announced a "German-Russian Youth Year" for 2016/2017. As former Head of the Federal Chancellery Ronald Pofalla (CDU) declared last week at the conclusion of a German-Russian Cooperation Meeting ("Petersburg Dialogue"), cooperation between German and Russian civil societies are "more important than ever." Therefore, the German government's efforts to intensify the German-Russian student exchange program must be supported. Already at the beginning of the Petersburg Dialogue, which has restarted, following a year's interruption, Chancellor Merkel explained that Germany is "interested in a reliable partnership with Russia." Business functionaries are concluding that willingness to cooperate, which had waned due to the Ukraine conflict, is again growing "on both sides." Wolfgang Ischinger, Chairman of the Munich Security Conference, foresees a "diplomatic process" under Berlin's leadership that will lead to a further rapprochement during Germany's OSCE chair - beginning January 1, 2016. Ischinger explicitly points to similarities to the cold war's so-called détente policy, from which the West emerged the winner.
German-Russian Year of the Youth
Last Friday, at the conclusion of this year's "Petersburg Dialogue," Ronald Pofalla (CDU), the former Head of the Federal Chancellery (from 2009 - 2013), announced a "German-Russian Year of the Youth" 2016/2017. "German-Russian civil society cooperation" is "today, more important than ever" and "a central pillar of our relations," declared the long-time CDU politician. Therefore, the German and Russian governments' intentions "to significantly intensify exchange and contact programs for students and youth" must be supported.[1] The Petersburg Dialogue, which was first held in 2001, and serves to facilitate the expansion of contacts between the German and Russian societies, was held once again at the end of last week - following Berlin's cancelation in 2014, due to the conflict between the West and Russia. More than 200 participants from both countries - representing politics, business, research, and culture - converged Thursday and Friday in Potsdam to discuss bilateral relations under the motto, "Modernization as an Opportunity for the Common European House." The series of meetings are scheduled to continue in Saint Petersburg in June.
Reliable Partnership
Chancellor Angela Merkel had spoken out in favor of intensifying cooperation with Russia already at the beginning of this year's Petersburg Dialogue. She was personally not present at the event, but had sent a message of greetings, wherein she declared that "Germany is interested in a reliable partnership with Russia." Relations between the two countries have been "put to a hard test," however "only if we speak with one another rather than about one another, will we be able to lay new foundations, upon which we can build our relations and cooperation," declared Merkel.[2] Other politicians from her party expressed a similar approach. "We are very interested in reviving relations with Russia," insisted former Defense Minister, Franz Josef Jung (CDU), "because there are so many subjects and challenges that we would be better able to confront with Russia as our partner."[3] The Chair of the German-Russian Parliamentary Group, Bernhard Kaster (CDU), gave practical grounds for rejecting the current sanctions policy: It is "not very helpful" that Russia recently refused entry of German parliamentarians; "however, the same goes for Russian parliamentarians, who are not allowed to enter Germany for talks, because they are on a list of European sanctions." This hampers parliamentarians in fulfilling their "functions as bridges between the two parliaments, and between the parliament and their respective governments."[4]
Ostpolitik Revival
Since some time, massive pressure has been applied by German business sectors in favor of re-intensifying German/Russian cooperation. The volume of German exports to Russia declined in the first semester of 2015 by 31 percent to only €10.5 billion. The German Committee on Eastern European Economic Relations (OA) complains that the amount of exports to Russia for the entire 2015 is estimated to only reach a mere €20 billion - "half of the 2012 volume." This places Russia in a rank with much smaller German export partners, such as Sweden and Hungary.[5] In the middle of last week, the OA announced that important business associations in Germany and Russia have "joined to form a new entrepreneurial platform." Alongside the OA, some of the others engaged in this project include the German-Russian Foreign Chambers of Commerce (AHK), the Russian Union of Industrialists and Entrepreneurs (RSPP) and the small and medium-sized business association, Delowaja Rossija. "A stronger willingness for discussions at the political level," is what they hoped to achieve, explained AHK Chair, Rainer Seele, CEO of the Austrian OMV oil and gas company, "over the past few weeks and months, we have had the feeling that the willingness on both sides is increasing."[6] In reference to the Petersburg forum, OA Chair, Eckhard Cordes admonished, "we need a self-confident revival of Ostpolitik! For the OA, There is no question about the fact that the German business sector could - and must - play an important role."[7]
Under German Leadership
The implementation of the Second Minsk Agreement is the prerequisite for lifting sanctions against Moscow and for a tangible improvement of relations. This was decided by the EU on the initiative of Germany. The German government's Russia Coordinator, Gernot Erler (SPD), spoke last week of the significance of this EU decision. As Erler explained, Berlin's "reaching a long-term consensus" within the EU, "is the prerequisite for Europe even being taken seriously as a negotiating partner." In the future one may possibly "read in the annals of these months" that "it was essentially the German policy that had achieved and maintained this political unity of all 28 EU member states."[8] In fact, in its recent insistence on compliance with the Second Minsk Agreements, the German government has not only enhanced the possibilities for ending Ukraine's civil war, but has, at the same time, demonstrated its ability to independently impose elements of a reorganization of Europe. During the wars in Yugoslavia, in the 1990s, the relevant negotiations were still being predominated by the USA. Washington has not even been a party to the Minsk Agreements.
Key Role
Wolfgang Ischinger, Chair of the Munich Security Conference and one of the main speakers at the Petersburg Dialogue, made concrete suggestions for expanding cooperation, provided the Second Minsk Agreement should actually be implemented. For example, "the NATO-Russia Council should be revived," wrote Ischinger in an article published in a leading German daily. In addition, "a new and robust diplomatic process" should be initiated. "Beginning January 1, 2016, Germany will be the OSCE chair," reminds Ischinger. "Berlin could initiate the diplomatic process, being suggested here, with the support of the OSCE-Troika." Ischinger declared that "if this process should take place," Russia and Germany would have "key roles to play" - "based on their historical experience of the twentieth century, based on the grand tradition of Ostpolitik," and not least of all also "based on German engagement in Ukraine diplomacy."[9]
Double Strategy
Ischinger also suggested the strategic framework in which, in his opinion, the new cooperation with Russia should take place. "We should follow the double strategy that evolved from the decades old Harmel report," urges the German diplomat. "On the one hand, a robust defense of NATO territory ..., on the other, however, leaving the door ajar, in case Moscow decides to turn westward again."[10] The 1967 Harmel Report laid the groundwork for the second phase of the cold war, in which the West coupled economic cooperation with military deterrence. There are obvious similarities today. While in Berlin, demands for economic cooperation are becoming louder, NATO is also escalating its policy of military threats toward Russia. (german-foreign-policy.com reported.[11]) This tandem corresponds neatly to German interests. While a new phase of German-Russian commerce goes into swing - bringing German companies additional profits - NATO is keeping Russia under pressure. The so-called détente policy led to the victory of the West.
More on this theme can be found here: War by Other Means, War by Other Means (II), To Win the Second Cold War, and German-Russian Flagship Projects.
[1] 14. Petersburger Dialog vom 22.-23.10.2015 in Potsdam: "Zivilgesellschaftliche Zusammenarbeit heute wichtiger denn je". www.petersburger-dialog.de.
[2] Merkel für Dialog mit Russland. Frankfurter Allgemeine Zeitung 23.10.2015.
[3] Franz Josef Jung: Wir brauchen Russland. www.tagesspiegel.de 21.10.2015.
[4] Merkel für Dialog mit Russland. Frankfurter Allgemeine Zeitung 23.10.2015.
[5] 1. Halbjahr 2015: Deutsche Russland-Exporte gehen um 31 Prozent zurück. www.ost-ausschuss.de 24.08.2015.
[6] Deutsch-Russische Unternehmerplattform gegründet. www.ost-ausschuss.de 21.10.2015.
[7] Eckhard Cordes: Mehr Ostpolitik wagen! www.tagesspiegel.de 22.10.2015.
[8] Gernot Erler: Die deutsche Russlandpolitik auf dem Prüfstand. www.tagesspiegel.de 22.10.2015.
[9], [10] Wolfgang Ischinger: Deutschland, Russland: Neubeginn nach dem Scheitern? Frankfurter Allgemeine Zeitung 23.10.2015.
[11] See 21st Century Warfare (I) and Message to the World.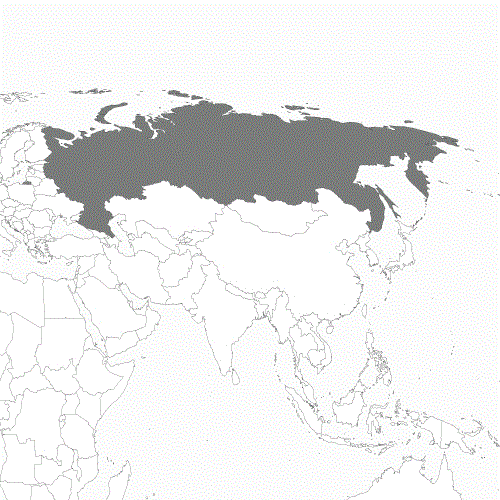 ---