A New Era in the Middle East (II)
TEHERAN/HANOVER/MUNICH | |
TEHERAN/HANOVER/MUNICH (Own report) - Now that the sanctions are coming to a close, German enterprises are initiating major investments in Iran and multibillion-dollar gas deals with Teheran. Over the past few weeks, several business delegations have already visited Iran. The state of Bavaria will soon open a business representation in the Iranian capital. On the one hand, German business circles have their eye on the Middle East market, because Iran "is the ventricle of an economic zone comprising a cross-border population of 400 million people." With car sales in Iran, Volkswagen would like to compensate for the slump it is suffering on other major markets, particularly China and Brazil. On the other hand, Berlin and Brussels are trying to acquire access to Iranian natural gas. The EU Commission estimates that by 2030, Iran should be annually selling 25 to 35 billion cubic meters - probably liquid - gas to the EU. BASF natural gas subsidiary Wintershall has also shown interest. During his recent visit in Teheran, Lower Saxony's Minister of the Economy proposed the construction of a LNG terminal in Wilhelmshaven as a German-Iranian joint venture. This is all happening at a time, when the conflict over Syria - with Iran and Russia on the one side and the West on the other - is escalating.
Government Promotion
German authorities have strongly promoted new business deals, recently initiated at several levels between German companies and Iran. Already in mid-July, German Minster of the Economy Sigmar Gabriel (SPD) visited Iran. (german-foreign-policy.com reported.[1]) Nearly 70 business representatives and politicians accompanied Nils Schmid (SPD), Minister of the Economy in Baden-Württemberg, on his visit to Iran in early September. On September 22, one of the major German foreign trade associations, the German Near and Middle East Association (NUMOV), organized an Iran Forum for talks between interested business representatives and high-level insiders, including representatives from the German foreign ministry and the German EU negotiator in the Iran nuclear talks, Helga Schmid. Last Wednesday, Minister of the Economy of Lower Saxony, Olaf Lies (SPD) concluded his visit to Iran, where he was accompanied by nearly 100 business representatives - "the largest business delegation ever organized by that State," according to the press.[2] The focus is not merely on trade but includes investments. The Teheran government "is seeking to significantly increase private ownership" within the country's economy, which is still up to 80 percent "in the hands of the state or of religious foundations," writes the German foreign ministry.[3]
Attractive Market
Germany's interest is focused on mechanical engineering and particularly on car manufacturing including subcontractors. Representatives of the Volkswagen Group had already visited Teheran last July with the German Minister of the Economy, Sigmar Gabriel and are now accompanying Lower Saxony's Minister of the Economy, Olaf Lies. VW is seeking to compensate for the slump in sales, it had recently suffered in China and Brazil.[4] With its population of 80 million people and 1.1 million cars sold last year, Iran is considered an attractive market of the future, particularly since France's Peugeot and Renault companies - already on hand in Iran - will probably soon bear the consequences of France's harsh stand during the nuclear negotiations. In the short run, VW will be able to supply Iran with its China-produced cars, according to experts. However, the company will build production plants in Iran, the Iranian Minister of Industry, Mohammed Reza Nematzadeh, declared last weekend. "We have now reached a point, where VW is looking for an Iranian partner."[5] Subcontractors will most likely follow. Continental is planning to come to Iran.
Source of Raw Materials
Furthermore, plans for new natural gas business deals are of prominent significance. Unlike a few years ago, Teheran today relies on exporting liquefied natural gas (LNG), which permits much higher flexibility than pipeline exports. The EU is already making plans to import Iranian liquid gas. The importation of from 25 to 35 billion cubic meters of gas annually, by 2030, at the latest, according to the EU Commission, is a realistic objective. September 4, EU Energy Commissioner, Miguel Arias Cañete, met with functionaries of the major energy companies, including BP and Shell, Spain's Repsol, Norway's Statoil, France's Total and Engie and Germany's RWE and E.ON. Currently the discussion centers on the importation of Iranian liquid gas via Spanish LNG terminals - Spain has the largest number of these terminals. To facilitate the further transfer of this gas, additional pipelines must be laid from Spain in the direction of France.[6] In Teheran, alternatively, Lower Saxony's Minister of the Economy, Olaf Lies, proposed the joint-venture construction of an LNG terminal in Wilhelmshaven to receive deliveries. An LNG terminal in Wilhelmshaven has been in discussion for quite some time, but has yet to be implemented. Now it is said that Iran would not only be able to deliver gas to Wilhelmshaven, but to become a co-investor as well.[7] Over the past few days, representatives of Wintershall, the gas subsidiary of BASF, had accompanied Lies for talks in Teheran. During Gerhard Schröder's incumbency as Prime Minister of that state, Lower Saxony had helped Wintershall to launch its entry into the Russian natural gas sector. (german-foreign-policy.com reported.[8])
Hub Hanover
German companies are complementarily seeking to invest in Iran's profitable transportation infrastructure. In Teheran, the Lower Saxony Minister of the Economy had held negotiations with Iran's Vice Minister for Transportation, Housing and Urban Development. The Iranian government would like to modernize "with German help" its country's streets and rail network, according to reports.[9] Siemens reports that it is negotiating the sales of locomotives to Iran's railroad. Another deal being discussed, would make a rapid expansion of flight connections to Iran possible. TUI is offering to rent German planes, personnel and servicing to Iran to be flown under the Iranian flag. Three weekly flights to Teheran are proposed for a beginning. The airliners' destination in Germany would be Hanover. The idea is to expand the airport of the capital of Lower Saxony to become the hub for flights to and from the Near and Middle East.[10]
"Really Raise a Stink"
In a next step, German business will establish a new representation in Teheran. The Bavarian Industry Association (vbw) and the Bavarian professional training institute (bbw) will open their representation in Teheran on November 1 with Bavaria's Minister for the Economy, Ilse Aigner (CSU) in attendance. Vbw chief executive, Bertram Brossardt, underlined Iran's importance as a regional power, "Iran is the ventricle of an economic zone comprising a cross-border population of 400 million people."[11] He also pointed out that German businesses urgently need political support, because US competition is already heavily represented in Iran. Microsoft and Apple have opened a new main office in Teheran, General Electric is selling its household appliances, Coca Cola, its drinks. In view of the widespread fear of negative US reactions to new German-Iranian business deals, vbw CEO Brossardt demands: "The Europeans really have to raise a stink, we are fed up."[12]
Strategic Shifts
Both the German and US business deals with Iran have been enabled by the settlement of the nuclear dispute. Their expansion comes at a time, when Russia is regaining influence in the Middle East, a stronger Iranian involvement in the Syrian war is being discussed, and geostrategic shifts are becoming increasingly clear. german-foreign-policy.com will report next week.
Further information on German-Iranian policy can be found here: Make it or Break it, and A New Era in the Middle East.
[1] See A New Era in the Middle East.
[2] Christian Schaudwet: Wirtschaftsminister Lies mit Rekord-Delegation im Iran. www.noz.de 03.10.2015.
[3] Iran: Wirtschaftspolitik. www.auswaertiges-amt.de.
[4] See Die Autoregierung.
[5] Christian Schaudwet: Lies schlägt Iran Terminal in Wilhelmshaven vor. www.noz.de 05.10.2015.
[6] Gabriele Steinhauser, Laurence Norman: Iran Could Become Major Supplier of Natural Gas to EU. www.wsj.com 13.09.2015.
[7] Christian Schaudwet: Lies schlägt Iran Terminal in Wilhelmshaven vor. www.noz.de 05.10.2015.
[8] See 4,500 Kilometers Around Berlin.
[9] Christian Schaudwet: Wirtschaftsminister Lies mit Rekord-Delegation im Iran. www.noz.de 03.10.2015.
[10] Lars Ruzic: Bald Direktflüge von Hannover in den Iran? www.haz.de 06.10.2015.
[11] Jörg von Rohland: Bayern ergreift Chancen im Iran. www.bayernkurier.de 23.09.2015.
[12] Gerhard Hegmann: Deutsche Firmen empört über US-Geschäfte im Iran. www.welt.de 23.09.2015.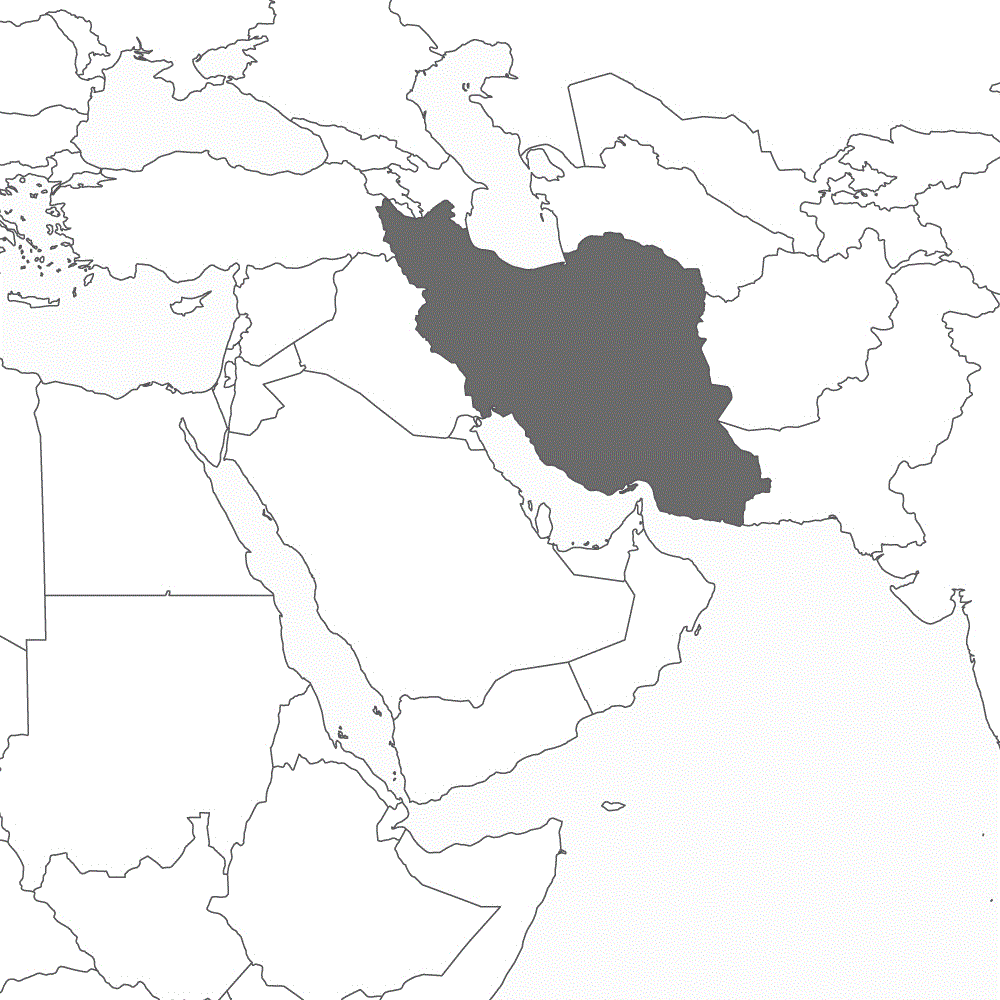 ---