To Win the Second Cold War
BERLIN/MOSCOW | |
BERLIN/MOSCOW (Own report) - A fellow of the German Council on Foreign Relations (DGAP) advocates intensifying confrontation with Russia and declaring organizations in EU countries, receiving support of Russian citizens "agents of the aggressor." In a recent paper, published by the DGAP, Vladislav Inosemzev is calling for "the West to mobilize the necessary resources to win the second cold war." These include political, but particularly economic measures. The steps proposed by the DGAP fellow, would result in comprehensive economic warfare against Russia and serious measures against "Putin's apologists." Meanwhile, the discussion of policy towards Russia continues in Berlin. Business circles insist on ending sanctions because they fear billions in business losses and the loss of a strategic market. The German government is therefore again contemplating concepts à la "transformation through trade," according to an insider. These concepts aim at profitable business for German companies, in spite of political confrontation - as in the first Cold War.
Billions in Losses
The policy towards Russia remains controversial within the German establishment - contrary to what media reporting suggests. German companies, engaged in business with Russia, continue to insist on a new rapprochement and ending sanctions. According to the German Committee on Eastern European Economic Relations, one out of every ten German companies is active in Russia and more than 300,000 German jobs depend on export to Russia. Last year, export to Russia, which had already previously suffered a significant contraction, shrank by around 18 percent, from 35.8 billion Euros in 2013 to 29.3 billion in 2014. As the German Committee on Eastern European Economic Relations reported, the import and export from and to Russia had dropped even further in the first quarter of 2015 - by 5.7 billion Euros together or by 30 percent.[1] In early June, Eckhard Cordes, Chairman of the German Committee on Eastern European Economic Relations and former CEO of Metro, intervened at the German Council on Foreign Relations (DGAP), pointing out that "German businesses … want to continue their engagements in Russia." Cordes complained that the German-Russian trade volume has fallen "to a low level comparative to that of a small country like Austria." "This comparison" illustrates that, due to the conflict, "Russia's economic potential, for the time being, has not been exhausted."[2]
Transformation through Trade
The deviation of German business interests from the foreign policy community's anti-Russian mainstream, are in no way being ignored in Germany, as an article by Andreas Rinke, Berlin bureau chief of the Reuters News Agency points out. Rinke has the privilege of sometimes being allowed to publish the chancellor's internal remarks or the positions taken in the chancellery's inner circles of leadership in policy analyses.[3] Rinke wrote, "for months, the desire not to lose contact to Moscow" has been growing in Berlin, with the government "walking a tightrope." Moreover, "for months, the German foreign ministry ... has been trying to figure out how to renew contacts for talks with Russia." "In its search for new potential cooperation subjects, the German government has returned to an old German approach - transformation through trade." "If one is in danger of drifting apart politically," Rinke writes, "one should at least search for links in the business sector." Rinke points out that efforts not to harm business profits, in spite of the conflict, actually have "cross-party support in Berlin." For example, Omid Nouripour, the Green Party's foreign policy spokesman in the Bundestag, whose harsh anti-Russian positions are notorious, has recently admitted "in these times, the German government must take every opportunity for dialogue with Russia. The current escalation will only produce losers on both sides."[4]
To Win the Second Cold War"
In spite of this, Berlin's foreign policy establishment is taking new initiatives to intensify aggression further against Russia. Recently the German Council on Foreign Relations (DGAP) published a paper by the Russian economist, Vladislav Inozemtsev, who currently has a "Berthold Beitz Fellowship" at the "Robert Bosch Center for Central and Eastern Europe, Russia, and Central Asia." In his paper, Inozemtsev reflects on ways western countries could win the power struggle with Russia. "The West should mobilize the necessary resources to win the second cold war," he writes. "Europe" should address Russia "from the position of strength." "It has much more leverage over Russia than Russia has over Europe."[5]
Economic Warfare
Practically, Inozemtsev's suggestions would result in comprehensive economic warfare.[6] He concretely proposes that the EU countries reduce their Russian gas imports as drastically as possible replacing them with liquefied natural gas (LNG) from the Middle East or from Trinidad. The European consumers must cover the higher costs. Because Russia has not yet developed alternative market outlet possibilities - and pipelines for East Asia must still be laid - a reduction in gas purchases will inflict serious damage on the Russian economy. European banks now hold around 25 percent of the overall debt of Russian companies and banks, - a well-established means of leverage. In addition, the EU-28 accounts for 70.3 percent of accumulated foreign investments,[7] in Russia, which is a powerful instrument of influence. Should the EU begin to withdraw its enterprises' investments, it would cause serious losses for Russia. Russian companies could also be expelled from European stock exchanges. If this does not produce a resounding success, one could still forbid Russian citizens to have enterprises or real estate surpassing 200,000 Euros within EU countries, or bank accounts with deposits surpassing 75,000 Euros. Inozemtsev supposes that these kinds of punitive actions, having devastating consequences on the Russian economy, would turn Russian elites against Putin - a step closer to his overthrow.
"Agents of the Aggressors"
Inozemtsev makes a supplementary plea to "pay much more attention to the presence within the EU" of, what he slanderously refers to as "Putin's apologists," who oppose the West's policy of aggression. In recent years Moscow has "actively recruited ideological allies in Europe" and is "creating interest groups, in one form or another," that advocate the need to "respect" Russia's policies and to "soften sanctions against Russia." He considers it "absolutely necessary to run thorough checks on the financial interests of such groups and their business ties to Russia."[8] There should be a pan-European ban on financing of political parties and political campaigns by legal entities and private persons originating from countries that are classified by Human Rights Watch as "unfree" or "partially free," as well as introduce the label "aggressor's agent," for branding any organization that receives financing or support from the Russian state or Russian citizens.
Like Germany Until 1945
Finally, Inozemtsev explains that today's Russia - similar to the Soviet Union previously - has taken on the same role as Germany, between 1870 and 1945. Therefore, it must be suppressed by all means. The DGAP fellow writes literally: "Russia will become a 'normal' country only when its laws will be installed from the outside" [9] - in colonial fashion.
[1] Der Ost-Ausschuss in St. Petersburg. www.ost-ausschuss.de 15.06.2015.
[2] Das Verhältnis zwischen Deutschland und Russland. www.dgap.org 09.06.2015.
[3] See Europe's Chancellor and Die Chance in Griechenland nutzen.
[4] Andreas Rinke: Schwieriger Balanceakt. Berlins Ringen um eine neue Politik gegenüber Russland geht weiter. IP online 19.05.2015.
[5], [6] Vladislav L. Inozemtsev: Russia of 2010s: How to Live with It and How to Outlive It. DGAPkompakt Nr. 7, June 2015.
[7] Inosemzew veranschlagt Investitionen, die über einschlägig bekannte Finanzplätze abgewickelt werden, als Investitionen der tatsächlichen Geldgeber, die sich die Finanzplätze lediglich zunutze machen.
[8], [9] Vladislav L. Inozemtsev: Russia of 2010s: How to Live with It and How to Outlive It. DGAPkompakt Nr. 7, June 2015.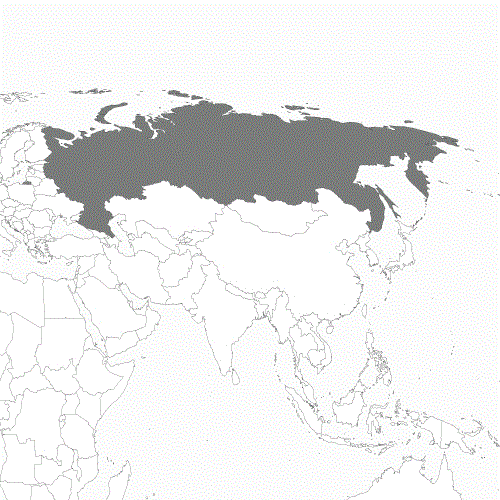 ---