Among Vultures
BERLIN/ATHENS | |
BERLIN/ATHENS (Own report) - The Greek government's continued resistance is placing numerous German projects for restructuring the Greek economy and administration in jeopardy. In the short term, these projects - under the auspices of the German Foreign Ministry and Germany's Ministry of Economic Cooperation and Development (BMZ) - are aimed at overcoming German production bottlenecks by using idle Greek suppliers and unemployed workers. The medium-term action program includes siphoning finances from Greek municipalities and providing the German health system cheap Greek auxiliaries ("Nursing Leave on Rhodes Island"). To comply with future higher requirements, Athens is being asked to establish an "innovation system" to form a network between "science, economy, and administration" to create "business-friendly structures." These measures will be coordinated by the German-Greek Assembly (DGV), working allegedly in the "spirit of a grassroots movement." The DGV has no legal function and is registered under a German government address. Disguised as a civil society organization, while also serving the German Foreign Ministry and its "German-Greek Youth Foundation," the DGV was established by the German Chancellery during the first peak in the so-called debt crisis.
The DGV's Berlin address points to Parliamentary State Secretary Hans-Joachim Fuchtel (CDU), a parliamentarian from Baden-Württemberg. Fuchtel has been the German-Greek Assembly's Coordinator [1] since 2011, and is dealing with Greek municipal economy. To obtain lucrative contracts, representatives of Greek cities and municipalities are being flown in for "workshops" organized by German businesses exporting costly products. In January 2015, for example, these trips - financed by the German government - were made to the German cities Backnang, Bamberg and Schwaebisch Hall. According to the "Südwest Presse" in Ulm, these potential customers from Greek municipalities are either "independent or conservative politicians - in any case, not members of Syriza."[2]
Exclusive Access
To demonstrate their technical and logistical competence to the Greeks, German businesses present their experience with "integrated systems" of waste management worth millions, similar to the one provided to a Bundeswehr "field camp" in Afghanistan.[3] According to the DGV, the objective was to land contracts for "two to three mobile demonstration systems" from impoverished Greek municipalities - co-financed "by EU funding." The BMZ is taking this detour to tap Brussels' regional funds, which are nourished also by third party EU nations, funneling these funds into the coffers of German companies. At the same time, the German government seeks to insure exclusive German access to business in Greece, blocking out its EU rivals.
German Financial Supervision
Berlin has effectively blocked the Polish Finance Minister's proposal that an EU investment program of 700 billion Euros be created, which would also have been accessible to non-German investors in Greece. Instead, the BMZ and the DGV, under Fuchtel's leadership, demanded an exclusively Greek "development bank," since "each nation-state must follow its own course, using its own models."[4] Greece's "own course" leads through German financial supervision. "Aided by the Reconstruction Credit Institute (KfW), Fuchtel has advanced the establishment of a development bank in Greece" - easy prey for Berlin.
"Job of my Life"
Since, according to German employment office calculations, around 33,000 apprenticeships had remained vacant between 2012 and 2013, the BMZ, until recently, had been pushing for a workforce transfer between Greece and Germany.
The means of recruitment were characterized as a "mobility initiative" for young Europeans and given such bogus names as "MobilPro-EU," obfuscating German interests in having supervision over the potentials of the foreign labor force throughout Europe. Spanish youth are also being enticed into coming to Germany with the "Job of my Life" program. The costs of recruitment are shared between Germany's Ministry for Economic Affairs and its Ministry of Labor - the unsuspecting Greek unemployed are offered promises of paradise. (german-foreign-policy.com documents the Greek show of gratitude here.) (Photo: France 1942: The tradition of the recruitment of the labor force abroad extends back to the German Empire.)
Political Supervision of the Economy
Berlin has begun to restructure Greece's vocational education system to prepare Greek youth for employment in accordance to German standards - under the direction of the German-Greek Chamber of Commerce, the DEKRA holding (in Stuttgart) and "leading (German) travel companies."[5] The government sponsor is Germany's Ministry of Education and Research. "It was already possible to construct vocational schools in Attika and Heraklion," which are "now preparing nearly 100 Greek pupils, between the ages of 18 and 20," for a diploma from the German Chamber of Industry and Commerce. This "enhances these youths' prospects in seeking employment," is how Germany's Federal Agency for Civic Education romanticizes this German-oriented political supervision of the economy. This Greek labor force potential, trained to conform to German norms, is to be used to cover "areas of agricultural, transportation, logistics, automobiles, and mechanics."
Loss of Sovereignty
To introduce German administrative practices into Greece, the administrative school of the Congress of German Municipalities has called on Greek government employees to participate in German "technical seminars." The daily, "Stuttgarter Zeitung," writes that for this purpose, a pilot project was created, offering "ten places," with the parliamentarian Fuchtel and the German Ministry for Cooperation participating.[6] However, the Germans in question, consider that the need for a complete reorganization of "the Greek structures" is standing in the way. "The mentality and the institutions must be transformed." Rather than a centralized control over Greek municipal administrations, Athens should apply the "subsidiary" principle - an euphemism for a loss of sovereign reservations to the advantage of direct intervention into the economic and financial administrations at the lower and intermediary levels by outsiders, for example, by the Federal Republic of Germany. Similar demands are being raised by the German Institute for Economic Research (DIW), which is thinking along the lines of a comprehensive reorganization of the Greek state.[7] The demands are aimed at a progressive loss of the government and society's sovereignty.
Specialists and Machines on Hand
As long as these measures have not taken effect or have encountered resistance in Athens, the German Foreign Ministry is using the short-term advantages of Greece's economic disaster. Following preliminary talks in Germany's General Consulate in Thessaloniki, a Germany-based internet platform, fittingly named "Pro-Greece Enterprise," has begun offering enterprises in Germany, the "production and service capabilities" [8] of distressed Greek companies. Numerous enterprises are "not operating at capacity" due "to the acute economic crisis" - advertizes ProGreece. "Business opportunities for your enterprise - eliminate your production bottlenecks, by using Greek over capacity." "Specialists as well as the necessary machinery are on hand in many places" as well - Greece, an extension to the German work bench, including resident "human capital."
Polished Image
Using humanitarian organizations or those claiming to promote international fellowship to politically disguise German control over the Greek economy, is another of the German Foreign Ministry's measures. Fuchtel has become "very tight-lipped,"[9] especially since the critical inquiries of the new government in Athens have begun piling up. He insists on the altruistic motives of his Greek mission, aimed at the "establishment of a German-Greek Youth Foundation" - a German Foreign Ministry project, "whose creation is actively supported by the DGV."[10] Wolfgang Hoelscher-Obermeier is on the road polishing the image of the foreign ministry's project. As the former Consul General in Thessaloniki, he had supported the German ProGreece business ventures, with which can profit from the Greek disaster. Now, he is seeking the support of an unsuspecting church congregation in Berlin for the "German-Greek Youth Foundation." He also makes appearances as a contact person for the Foundation "Remembrance, Responsibility and Future" (EVZ), which is on the payroll of the German Chancellery. The German Foreign Ministry is holding both of these organizations in reserve to undermine any reparations demands on the part of Athens for Germany's World War II massacres. (german-foreign-policy.com reported.[11])
Further information and background on Germany's policy toward Greece can be found here: Protectorate-Like, Patterned after the Treuhand, Impoverishment Made in Germany, On the Relevance of Democracy, Squeeze Dry and Obscure, Austerity Kills, Millions for Billions, Legacy without a Future, Domino Effect and Teutonic Arrogance.
[1] Sechster Fortschrittsbericht der deutsch-griechischen Versammlung. grde.eu Januar 2015.
[2] 35 Bürgermeister und Berater aus Griechenland holen sich Ideen in Schwäbisch Hall. www.swp.de 06.03.2015.
[3] Sechster Fortschrittsbericht der deutsch-griechischen Versammlung. grde.eu Januar 2015.
[4] Staatssekretär Fuchtel wirbt für Förderbanken in Krisenländern. www.welt.de 22.09.2014.
[5] Der Schatz der Kommunen. Eine deutsch-griechische Erfolgsstory. Bundeszentrale für politische Bildung, 24.06.2014.
[6] Der Austausch kommt voran. www.stuttgarter-zeitung.de 11.09.2014.
[7] Griechendland: Ohne den Aufbau eines Innovationssystems wird es nicht gehen. DIW Wochenbericht Nr.39/2014.
[8] Was ist ProGreece? ww.pro-greece.com/de/what-is-progreece.
[9] Hans-Joachim Fuchtel beim Thema Griechenland wortkarg. www.pz-news.de 22.02.2015.
[10] Der Schatz der Kommunen. Eine deutsch-griechische Erfolgsstory. Bundeszentrale für politische Bildung, 24.06.2014.
[11] See Politischer Steuerungsauftrag, Restitution and Ein trauriger Tag.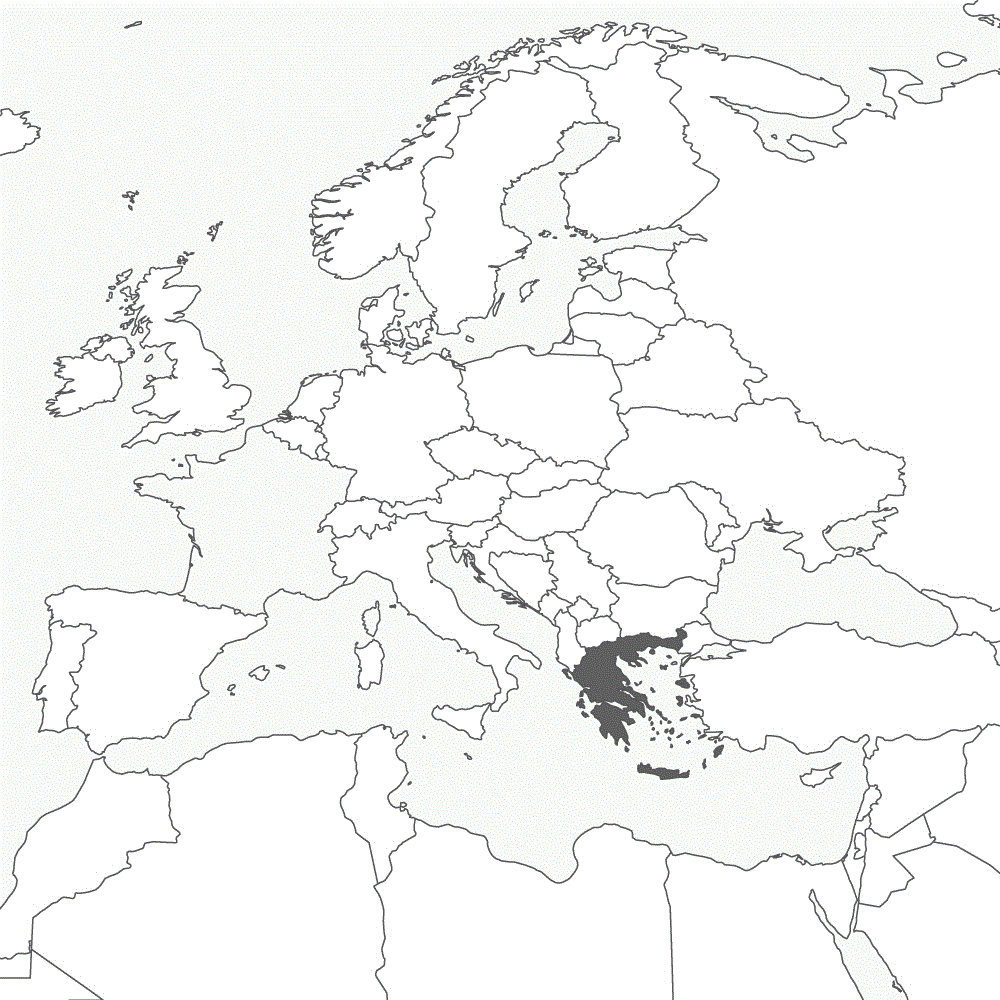 ---