"A bit more German Ruled"
BUCHAREST/BERLIN | |
BUCHAREST/BERLIN (Own report) - Under President-elect Klaus Johannis, Germany will greatly strengthen its influence on Rumania. This has been confirmed by a government spokesperson, who explained that Chancellor Angela Merkel explicitly assured Johannis "her support" in the "reinforcement of Rumania's European orientation" and agreed "to coordinate standpoints on important foreign policy issues with him in the future." This will particularly affect policies involving Russia. Whereas Traian Băsescu, the country's outgoing president had been considered a US ally, Victor Ponta, the loser in last Sunday's presidential elections, was seen more as being Russia-oriented, while Klaus Johannis, a long-time "Rumanian Germans" functionary, is seen as unambiguously pro-German. He has good contacts to Berlin's bureaucracy as well as to the German economic community, and, for some time, has prided himself with his personal relations to Chancellor Merkel. This new constellation offers Berlin the possibility of appreciably reinforcing its national grip on Southeast Europe.
German Virtues
At the beginning of the week, German politicians and media welcomed euphorically Klaus Johannis' election Rumania's new president. His startling electoral victory is widely seen as the results of his image as a "Mr. Clean," outside the corrupt "old boys" political networks. This image is a direct derivative of the alleged German secondary virtues. For example, CSU parliamentarian, Bernd Fabritius, a native of Rumania, is quoted to have said: "We Transylvanians of Saxony have every reason to be proud that our compatriot, Klaus Johannis, who shares with us the virtues of reliability, incorruptibility, commitment, and determination, has won these elections."[1] Leading German journals report that "in Rumania, the Germans" have "particularly the reputation of industriousness, honesty, and competence."[2] Johannis represents "German correctness."[3] "Rumanian voters" have appreciated "'German virtues' such as industriousness and integrity,"[4] according to a major regional journal. Fabritious, of the CSU, predicts that "the German virtues represented in Klaus Johannis, will transform Rumania."[5]
A Tight-Knit Community
Berlin has now immediately begun to use Johannis' close ties to enhance Germany's political influence. During his incumbency as Chair of the Democratic Forum of Germans in Romania (2002 - 2013), an association of the German-speaking minority, Johannis, who, in Germany, is simply referred to as "German,"[6] had maintained contact to the German Ministry of the Interior, in part by intermediary of the "Working Group of German Minorities" (AGDM) within the Federal Union of European Nationalities (FUEN). (german-foreign-policy.com reported.[7]) He also maintains close ties to the German League of Expellees (BdV) - of which the "Association of Transylvanian Saxons in Germany" is a member organization. Bernd Fabritius, the chair of the association since 2007, was elected president of the BdV a few days ago. Referring to Johannis, Fabritius says: "we have known each other very, very well, for decades. We went to the same school, the Brukenthal High School in Hermannstadt. We, from Brukenthal, are a tight-knit community."[8] In 2010, Johannis was awarded the BdV "Badge of Honor" for being "a builder of bridges in the service of international understanding in a confluent Europe." During his office as mayor of Sibiu ("Hermannstadt"), Johannis also established good ties to German companies, which are running enterprises in and around Sibiu.
A Special Relationship
Johannis also explains that he has even had contact to Chancellor Angela Merkel for quite some time. "We know each other personally," he said recently and prides himself with the "special character of their relationship."[9] He is quoted to have said that Rumania "particularly profits from German investments," it is "important to continue to nurture bilateral relations with Germany, Europe's largest economic power, also in the future." The German Chancellor openly supported Johannis. "I wish you determination and energy and hope you have success," according to a letter dated October 28 - just a few days before the first round of the presidential elections and signed "yours truly, Dr. Angela Merkel."[10] This letter was made public just before last Sunday's runoffs. Yesterday, Wednesday, Chancellor Merkel congratulated Johannis by telephone and made Germany's first demands. Merkel expressed "the opinion" that "Johannis' unambiguous victory expresses Rumania's aspirations for a reinforced European orientation," and "particularly in the area of rule of law and transparency." She assured the president-elect of "her support" in endeavors in this direction, according to the spokesperson for the German government.
Neither Moscow nor Washington
Yesterday, according to the spokesperson, Merkel and Johannis spoke "about the current situation in Ukraine and the Republic of Moldova" - both countries being directly implicated in the current conflict between the West and Russia - and agreed, "to coordinate their standpoints on important foreign policy questions in future." This insures Berlin of Bucharest's unconditional loyalty in the power struggle against Moscow. Johannis' opponent in the presidential race, Victor Ponta, had looked toward closer cooperation with Russia and was considered in Berlin to be unreliable. The outgoing President, Trian Băsescu, on the other hand, was seen as having close ties to the United States. With Johannis' inauguration, "the relationship to Germany and the EU" will now "be much better," announced BdV President Fabritius.[11]
Emulate Germany
Berlin is also using Johannis' victory to polish up Germany's image, which, particularly in Southeast Europe, has taken a beating through the German austerity dictate. Referring to Johannes' often mentioned image, of not being among the Rumanian capital's corrupt "old boys" political networks, Chancellor Merkel noted in her October 28 letter that "the Rumanian citizens recognize in your candidacy a mass of virtues that are particularly cherished in Europe."[12] This has now been picked up by the media. "Germany has a good reputation" among the Rumanians, "unlike with the Greeks or Italians, Chancellor Merkel is popular with them. They do not demonize Germany, they would rather emulate it," writes the Frankfurter Allgemeine Zeitung.[13] That "Angela Merkel and other German CDU politicians have supported Johannis' candidacy, seems to have decisively pleased the Rumanian electorate," according to another report. "Even if in Greece there are often demonstrations against Merkel's 'austerity dictate,' in Rumania the electorate has nothing against being a bit more German ruled."[14] The PR campaign being waged with German virtues is obscuring Berlin's growing direct grip on political power.
[1] Verband gratuliert Klaus Johannis zum Wahlsieg. www.siebenbuerger.de 19.11.2014.
[2] Karl-Peter Schwarz: Bürgerpräsident. Frankfurter Allgemeine Zeitung 18.11.2014.
[3] Boris Kálnoky: Rumäniendeutscher Johannis wird neuer Staatschef. www.welt.de 17.11.2014.
[4] Rudolf Gruber: Klaus Johannis... wird Präsident von Rumänien. www.rp-online.de 18.11.2014.
[5] Karsten Kammholz: "Deutsche Tugenden werden Rumänien verändern". www.welt.de 17.11.2014.
[6] Thomas Schmid: Der Quereinsteiger. www.berliner-zeitung.de 22.10.2014.
[7] See Cultivating Relationships and Das "Deutschtum" als Brücke.
[8] Karsten Kammholz: "Deutsche Tugenden werden Rumänien verändern". www.welt.de 17.11.2014.
[9], [10] Deutsche Bundeskanzlerin unterstützt Klaus Johannis. www.siebenbuerger.de 14.11.2014.
[11] Karsten Kammholz: "Deutsche Tugenden werden Rumänien verändern". www.welt.de 17.11.2014.
[12] Deutsche Bundeskanzlerin unterstützt Klaus Johannis. www.siebenbuerger.de 14.11.2014.
[13] Karl-Peter Schwarz: Präsident Johannis. Frankfurter Allgemeine Zeitung 18.11.2014.
[14] Boris Kálnoky: Rumäniendeutscher Johannis wird neuer Staatschef. www.welt.de 17.11.2014.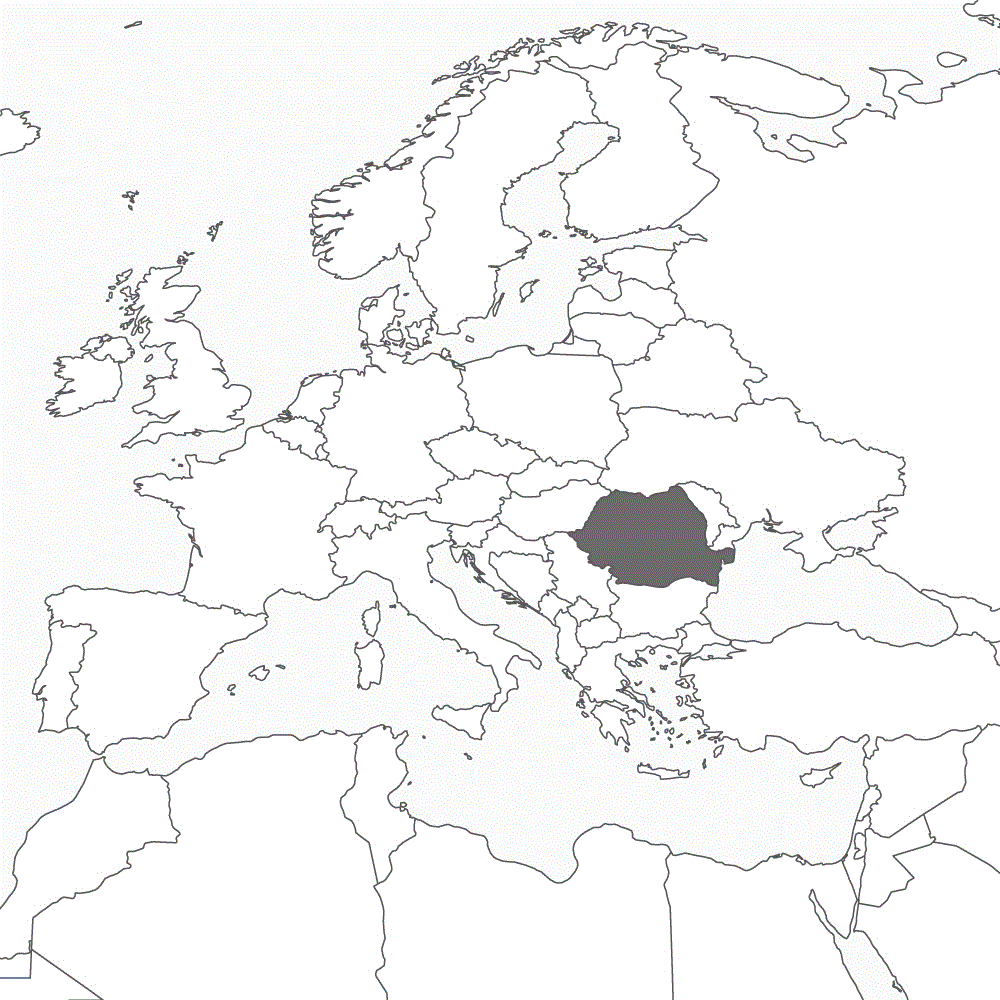 ---