Abused by the Core
DUBLIN/BERLIN | |
DUBLIN/BERLIN (Own report) - Opposition to the expansion of the German-European military policy appear to be growing in Ireland. EU operations in Africa, which are to be reinforced, as Berlin has announced, are primarily serving to protect the interests of former colonial powers, declared representatives of the opposition last week in the Irish parliament, demanding that Irish troops not be sent to participate. Military neutrality has deep roots in Ireland and is still supported by an overwhelming majority of the Irish population - according to a poll, by nearly 80 percent. Because austerity dictates are still in effect, even after the troika's departure, criticism of the Berlin/EU crisis policy has not abated among Irish citizens. The social situation is deteriorating and, under the weight of the crisis, the country has the highest emigration rate in Europe. The Irish are "well aware" that German banks are the principal beneficiaries of the EU crisis policy, confirmed Anthony Coughlan, Professor Emeritus in Social Policy at Dublin University (Trinity College Dublin), Director of the National Platform EU Research and Information Centre, in his conversation with german-foreign-policy.com.
Ireland's Neutrality
Opposition to the expansion of German-European military policy, which is emerging in Dublin, must be seen in the context of the deeply rooted historical tradition of Irish neutrality - roots extending as far back as the independence movement of the late 18th century.[1] Because of its commitment to neutrality, the Irish Republic has never joined NATO. Traditionally, Dublin has only allocated troops for UN-missions. Since the end of the Cold War, Irish neutrality has been gradually whittled away. On December 1, 1999, Ireland joined NATO's "Partnership for Peace," moving obviously closer to the Western military alliance. Since 2001, Dublin has placed Shannon Airport at US disposal for its troop transports to the wars in Afghanistan and Iraq. EU-membership or rather, the expansion of its joint foreign and military policy incurs special problems. Unlike Denmark, which has insisted on its right to "opt-out," Ireland is participating fully.
EU Operations and Battle Groups
The consequences are obvious: Dublin has been deploying its troops in a number of EU-missions. Irish troops have been and still are participating in the operations Althea (Bosnia-Herzegovina) and Atalanta (Horn of Africa) and in the "training missions" for soldiers from Somalia and Mali. The Irish government has provided more than 400 soldiers for the EU intervention in Chad (2008/2009). Irish forces are participating in EU Battle Groups, which can be rapidly deployed for combat. According to the Irish Defense Minister, Irish soldiers were involved in the "Nordic Battle Group" in 2008 and 2011 and in the "EU Battle Group" in 2012. In mid-January, the government in Dublin decided to extend the Irish contingents' participation in the Battle Groups for a six month period in 2015 and 2016, respectively. The Battle Group in 2016 will be under German command.[2]
Almost 80 Percent
The EU foreign and military policy's pending expansion, being considerably pushed by Berlin [3] increasingly threatens Irish neutrality. In the course of a parliamentary debate last week, the government in Dublin declared that participation in military missions, such as in Mali, is aimed at "protecting and promoting vulnerable communities." However, the EU is, in fact, seeking to maintain pro-western forces in power. EU military missions have pursued similar goals in other African countries. Gerry Adams from the oppositional Sinn Féin party, pointed out that EU troops are deployed in Africa to protect "the interests of former European colonial powers in their former colonies" - and that this can hardly be compatible with Irish neutrality.[4] This is an important argument in Ireland, where a recent representative poll has shown that the overwhelming majority of the population still supports the country's neutrality. According to this poll, 21 percent support Ireland's neutrality "somewhat" and 57 percent "strongly," while only 15 percent "somewhat" or "strongly" reject it.[5] Even for an Irish government, which is willing to cooperate with Berlin and Brussels, it is not easy to consistently ignore the wishes of nearly 80 percent of the population.
Help to Change Views
This has been underestimated in Germany already back in the 1980s. As documents, made public recently in Dublin, reveal, the Irish Prime Minster, at the time, Garret FitzGerald, bemoaned during his tête-à-tête with German Chancellor Helmut Kohl on December 1, 1983 in Bonn that the Irish population is "emotionally attached to military neutrality" and it would be difficult to ignore this. Kohl responded that "it seems possible to find a solution for this problem - some way, which could perhaps help the Irish people change their views." According to the documents, Kohl dwelled in generalities about German history and the West-German compulsory military service.[6] His conviction that the Irish people's support of their country's neutrality could be undermined in the long run, has yet to be confirmed, in spite the fact that several Irish governments have been prepared to provide Irish soldiers for EU Missions.
From "Partnership" to German Leadership
The threat to Irish neutrality is not the only source of friction with Berlin and Brussels in Ireland. Frictions persist also over the EU crisis policy - particularly since the German austerity dictate must be fulfilled, even after the Troika has left the country. Under the pressure of German-European austerity policy, the social situation in the country has drastically deteriorated over the past few years. According to the most recent reports, one-tenth of the Irish population must go without adequate nourishment. Youth unemployment has now reached 29 percent - in spite of the fact that Ireland has the highest emigration rate in the entire EU, particularly among young people. This was confirmed by Anthony Coughlan, Professor Emeritus of Trinity College in Dublin and Director of the National Platform EU Research and Information Centre in his talk with german-foreign-policy.com. Last fall, deep cuts in unemployment benefits and pensions were again announced. As Coughlan explains, "Irish public opinion is well aware that Germany is the main orchestrator of the austerity policies; they understand well that these are imposed on behalf of German banks and its export industries." Now, there is much cynicism over "how the rhetoric of EU 'partnership' has been replaced by a rhetoric of pleas for German leadership."[7]
A Divided Continent
Renowned economists have repeatedly criticized the German austerity policy - even publicly. Just recently, Paul Krugman, Nobel Prize Laureate for Economics, appealed on Irish radio for the Dublin government to argue its case more forcefully with its EU partners and protest more strongly the domestic economic depression wrought by the austerity program. The Euro is a "straitjacket," says Krugman, there is only "limited room for maneuver," but even a little bit of relaxation can mean a little less awful life for hundreds of thousands of people. The countries hit by the austerity dictate, must cooperate more closely. "A situation in which the Euro is run solely in the interests of Germany is a situation that is going to get much worse." The Irish press quotes the Nobel Prize Laureate: "a Euro that was to be a path to European unity is going to be a path towards a very divided continent that feels abused by the core."[8]
Please read our interview with Anthony Coughlan.
[1] Roger Cole: The Battle Groups of the European Empire. Peace and Neutrality Alliance, June 2012. www.pana.ie.
[2] Coalition approval for Defence Forces role in EU security. www.irishtimes.com 14.01.2014.
[3] See The Re-Evaluation of German Foreign Policy, The Agenda 2020 and The World's Expectations.
[4] Adams accuses European leaders of trying to create 'EU army'. www.thejournal.ie 22.01.2014.
[5] PANA - Neutrality Poll. www.pana.ie.
[6] German chancellor Helmut Kohl made bid to influence Ireland's neutrality. www.independent.ie 27.12.2013.
[7] See Disillusioned and Without Hope.
[8] Krugman urges State to ease austerity. www.irishexaminer.com 15.01.2014.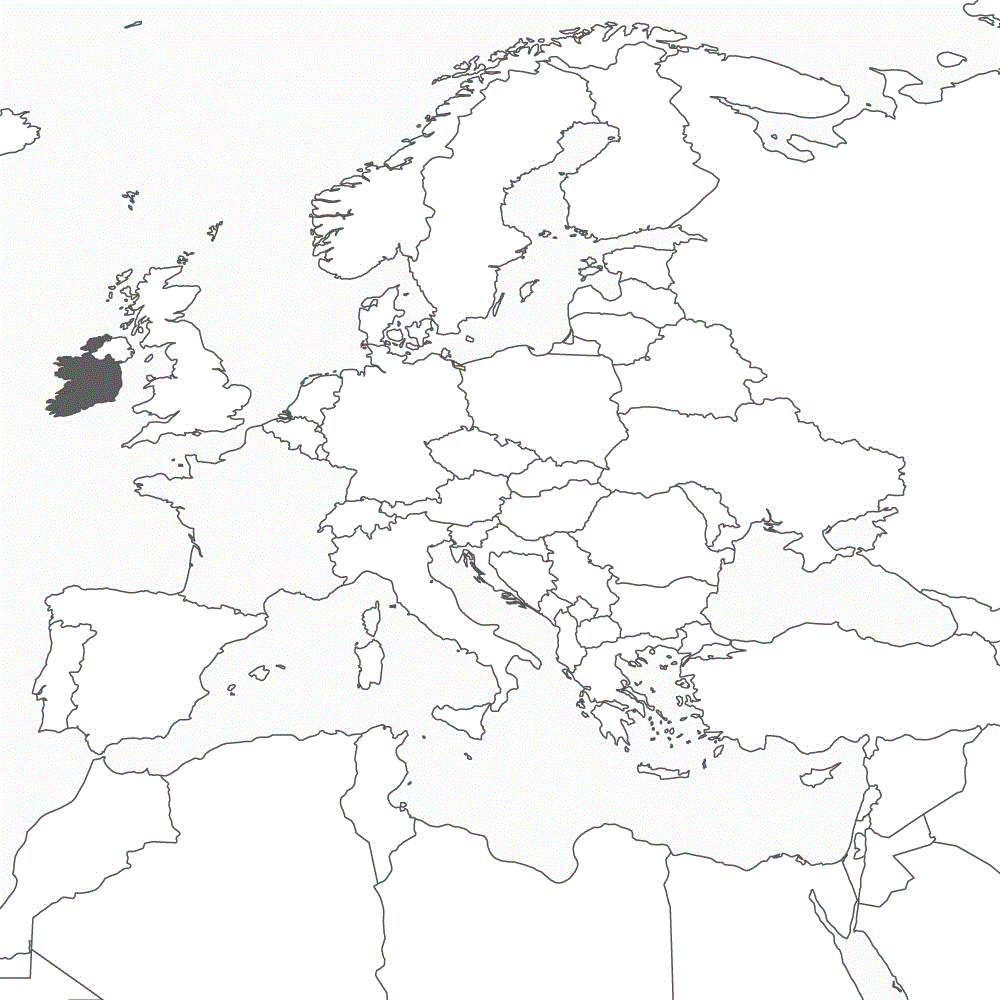 ---