Millions for Billions
ATHENS/BERLIN | |
ATHENS/BERLIN (Own report) - New allegations of corruption have been leveled at leading German arms manufacturers. According to a former employee of the Greek defense ministry and several mediators of the arms industry, German arms manufacturers paid millions in bribes to induce Athens to purchase German weaponry, worth several billion Euros. Krauss-Maffei Wegmann and Rheinmetall were among the companies named. These deals helped inflate the country's debts and were, therefore, in part responsible for escalating the crisis. Others, such as Siemens, had also paid millions in bribes to land lucrative contracts from Athens. According to a Greek journalist, who has done extensive research on corruption in Greece, German companies are the "main beneficiaries" of Greece joining the Euro zone because they subsequently profited from highly lucrative Greek government contracts. The sumptuous contracts helped plunge Greece into crisis while they, at the same time, helped the German industry to blaze its trail to the predominant position in Europe.
Bribes
New allegations of bribery have been leveled at leading German arms manufacturers. According to a former employee of the Greek defense ministry and several mediators of the arms industry, who have been questioned by the magistrate's office in Athens, companies such as Krauss-Maffei Wegmann, Rheinmetall and Atlas have paid large bribes to sell arms to the Greek Armed Forces. The former General Secretary for Procurements of the Greek Defense Ministry, Antonios Kantas, admitted having accepted approximately eight million Euros in bribes, 3.2 million had come from Germany. According to reports, a large portion had been invested in a deal for 170 "Leopard 2" battle tanks, concluded in 2003, and for which Greece had paid 1.7 billion Euros over the past few years - despite the crisis. The deals also included the modernization of submarines, the sale of the "Asrad" anti-aircraft system and the delivery of self-propelled PzH 2000 howitzers. Rheinmetall and Krauss-Maffei Wegmann are denying they paid bribes.[1]
World's Fifth Largest Arms Procurer
This was not the first time German arms deals with Greece have ended up in court. In the fall of 2013, the former Greek Defense Minister, Akis Tsochatzopoulos, was sentenced to 20 years in prison: He had accepted bribes worth 55 million Euros to purchase Russian-made anti-aircraft missiles and German-made 214-type submarines, developed by the HDW ship building company in Kiel. The bribes had been transmitted by HDW partner Ferrostaal (Essen). This deal, valued at about 2.85 billion Euros, was concluded in 2000. Shortly after the crisis in Greece clearly escalated, critics were already pointing out that the multi-billion German arms deals were playing a major role in Athens' becoming the world's fifth largest arms procurer for the period from 2005 to 2009.[2] These arms imports had exacerbated the Greek government's debts to the point where the country finally plunged completely into a crisis.
At the Taxpayers' Expense
German arms manufacturers are not the only ones to land lucrative deals through bribes in Athens. The Siemens Corp.'s bribes, for example, have also caused a storm. Since the late 1990s, Siemens has been receiving lucrative contracts from Greece. Siemens has digitalized the telephone network, provided communications systems for the Armed Forces and participated in establishing an electronic surveillance system for the 2004 Olympic Games in Athens. This system had been planned as a test-run for new "anti-terror" technology. Even though it was not operative on time,[3] it provided the corporation attractive dividends. To land that contract, Siemens had paid opulent bribes - the rumor is 15 million Euros per year. No problem, because it turned out to be profitable for Siemens: After all, the company could ultimately shift the costs of corruption onto the Greek population. A company, which pays "bribes in a government contract, can add a few million to its operating margin," explained an investigator in describing the system: "The excessive prices are at the taxpayers' expense."[4]
Got Off Cheap
The Siemens Corp. and the German manager in charge, got off cheap. For example, Michalis Christoforakos, the former Siemens manager in Greece, could avoid legal proceedings in Athens by fleeing to Munich, where he received a suspended sentence in one trial and was fined 350,000 Euros in a second. German courts found Christoforakos guilty in 2009, but refused to extradite him to Greek courts on the grounds that the charges pending against him in Greece would have surpassed the German statute of limitations. Two other Siemens managers have been fined €45,000 and €250,000 by German courts respectively, and because one must not answer twice for the same charges ("double jeopardy"), they cannot be tried again in Greece, where they risk a much harsher sentence. The sentence in Greece would risk being harsher because of the extent of the damage corruption has inflicted on the country. In Athens, a parliamentary committee of inquiry has calculated the damages inflicted solely by the Siemens Corp. at more than two billion Euros. In early 2012, Siemens reached an agreement with the Greek government: to waive the compensation for 80 million Euros in outstanding Greek financial obligations, to donate 90 million Euros for educational and anti-corruption programs and to expand its activities in Greece by about 100 million Euros. In Greece, this has been widely criticized as totally insufficient.
Primary Beneficiaries of Joining the Euro Zone
The discovery of the bribery by the arms industry and the Siemens Corp. signifies, by no means, that all cases of German corruption in Greece have been uncovered. In June 2013, the Deutsche Bahn AG admitted that its subsidiary, DB International, has siphoned off finances to obtain contracts to build the Metro in Athens.[5] Earlier, the U.S. Securities and Exchange Commission accused Daimler of having landed its Greek business deals with bribes.[6] According to critics, this all has system. "The primary beneficiaries" of Greece's joining the Euro zone have been German companies, explained Tasos Telloglou, a journalist, who has done extensive research on Greek corruption. Since then, they have been given lucrative contracts "particularly from the government."[7] With these contracts, German exports to Greece - which in 2002 were at about five billion Euros - had soared by 60 percent until 2008, reaching eight billion Euros.
Door Opener
Even though the German Chancellery's decision to vote in favor of Greece's joining the Euro zone in the spring of 2000 has been repeatedly criticized, it has proven beneficial for German industry. According to reports, the Chancellery had received indications from Brussels that the Greek trade balance was already showing a "very large deficit," which could create enormous problems in a common currency.[8] This assessment, considered insignificant by Chancellor Schröder's cabinet, has been confirmed. On the other hand, the German industry has succeeded in consolidating its predominance over Europe with its excessive exports - not only, but also - to Greece.[9] The bribes paid in Athens, which are now fueling headlines, have opened some of the doors along this path.
Further information and background on Germany's policy toward Greece can be found here: Die Folgen des Spardiktats, Ausgehöhlte Demokratie, Protectorate-Like, Patterned after the Treuhand, Impoverishment Made in Germany, The Traits of the Crisis, On the Relevance of Democracy, Only Misunderstandings, Squeeze Dry and Obscure and Austerity Kills.
[1] Griechischer Ex-Spitzenbeamter gesteht Schmiergeld-Deal um deutsche Panzer. www.sueddeutsche.de 28.12.2013. Druck auf deutsche Rüstungsfirmen steigt. www.sueddeutsche.de 04.01.2013.
[2] Jan Grebe, Jerry Sommer: Griechenland: Hohe Militärausgaben trotz Finanzkrise, BICC Focus 9, Juli 2010.
[3] Minas Samatas: Security and Surveillance in the Athens 2004 Olympics. Some Lessons From a Troubled Story, in: International Criminal Justice Review, September 2007.
[4] Jörg Schmitt: Ein paar Millionen draufschlagen. www.spiegel.de 10.05.2010.
[5] Bahn-Tochter zahlte Schmiergeld in Griechenland. www.focus.de 18.06.2013.
[6] USA klagen Daimler an; www.n-tv.de 24.03.2010.
[7] Abgründe an Korruption - Deutsche U-Boote für Griechenland. Frontal21, Sendung vom 12.11.2013.
[8] Kanzleramt kannte Griechenland-Risiken schon vor Eurostart. www.stern.de 20.06.2012.
[9] See also Der deutsche Glaube ans Sparen and Hartz IV for Everyone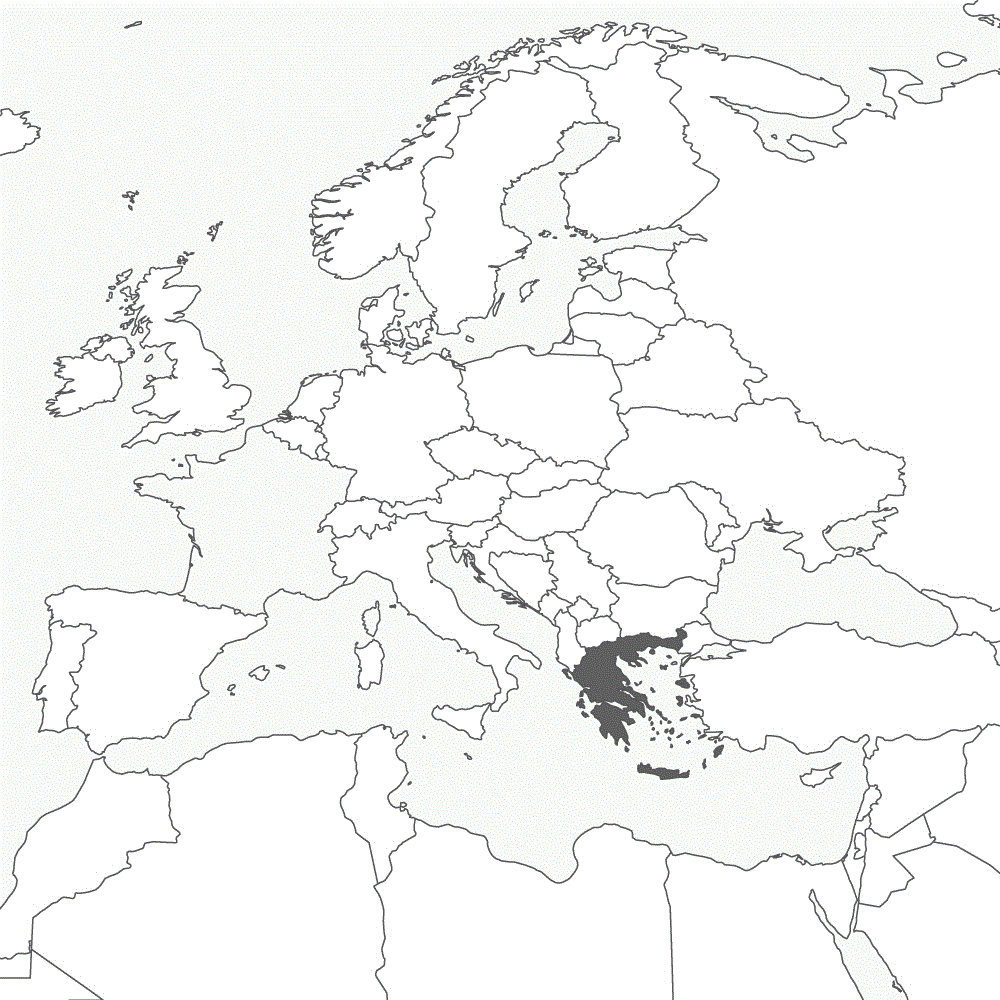 ---