Fostering Relationships
BERLIN/MOSCOW | |
BERLIN/MOSCOW (Own report) - The southern German energy company EnBW has sealed a landmark deal with a Russian natural gas supplier. EnBW did not name the company, with which it concluded a 600 billion Euro gas supply contract, but business circles confirmed that the deal has been made with Novatek, which is the second largest Russian gas producer, after Gazprom and hitherto almost unknown in the West. Novatek's main shareholder, Gennady Timchenko, is said to be a close companion of President Vladimir Putin and a member of the president's inner circle. Observers view EnBW partner Novatek's rapid rise to be the outcome of power struggles within the Russian establishment and Putin's closest companion's striving to secure a larger share of the yields from the sales of resources. At the same time, serious allegations of corruption have been raised against EnBW. According to a former business partner, the German energy company, had made false accounts of at least 130 million Euros to "foster relationships" in Russia. This had become necessary after he had to call off an initial Russian natural gas deal in 2002 under pressure of EnBW shareholder Electricité de France (EDF).
Weaknesses Overcome
Last week, EnBW (Energie Baden Würtemberg AG), Germany's third largest energy company after E.ON and RWE, signed a 6 billion Euro natural gas supply contract with an unnamed "foreign gas producer." The contract foresees the delivery of 1.9 billion cubic meters of natural gas per year at an annual financial sum of 600 million Euros, for a term of "at least" ten years.[1] According to articles in specialized publications, this will give EnBW the possibility to overcome "its traditional weakness in the gas sector." With these deliveries, scheduled to begin in October, the company will be in a position to "increase its business in the gas sector by at least one third."[2] The signing of this contract, therefore, is considered a great success because the pricing is oriented toward future European gas markets. E.ON has been seeking to accomplish this for a long time, while RWE has not been quite successful. Unlike E.ON and RWE, which have Gazprom as their cooperation partner, EnBW is cooperating with Novatek, a company that is rather unknown here. This is new.
Top Oligarch
Novatek, founded in 1994, is today the largest private natural gas producer in Russia, surpassed in business only by the giant state-controlled Gazprom. In 2007, Novatek began systematically to increase its gas production, and according to its own estimates, it is furnishing today around one-eighth of Russia's total production. The company is particularly tapping the deposits in Siberia's Yamalo-Nenetsky Autonomous District, the largest region of natural gas extraction in the world, holding about one-fifth of the world's known gas deposits. Critical observers have noted that, since the beginning of the 2008 economic crisis, whereas numerous Russian companies were struggling through a period of great weakness, Novatek has been systematically expanding. Warsaw's Ośrodek Studiów Wschodnich (Center for Eastern Studies) attributes this to the entry of the Volga Resources Investment Funds as a Novatek shareholder. By 2009, it was holding 20 percent of the shares. Volga Resources is controlled by the Russian oligarch, Gennady Timchenko, who, according to Forbes, is among the 100 richest people in the world, with his fortune valued at more than US $9 billion.[3]
Preferential Treatment
Timchenko, on the other hand, who basically acquired his wealth through Russian oil export, is considered a close companion of Vladimir Putin, dating from his service in the KGB. He is, today, still considered a member of the Russian president's inner circle, according to the Ośrodek Studiów Wschodnich. This background knowledge explains why, following Timchenko's buying into the company, Novatek could benefit from such highly preferential treatment from the Kremlin, allowing it to expand, while other companies were suffering under the crisis.[4] To reach an accord with Gazprom, in March 2010, authorizing future gas exportation, was one of Novatek's privileges. Gazprom had had a privileged monopoly over gas exports up to that point. Ośrodek Studiów Wschodnich reports that these setbacks in Gazprom's privileged position, to the benefit of Novatek, bears the imprint of power struggles within the Russian establishment. The inner circle around the president seeks to strengthen its direct access to yields from the sales of resources. This shows that the recent deal with EnBW is of great significance. Based on this agreement with Gazprom, this is the first time that a private Russian company, Novatek, has carried out a full-scale exportation of natural gas.
The Lobbyist
EnBW, which has blazed a trail westward for billionaire Timchenko's Novatek, has for years sought an entry into the Russian natural gas business. There are declarations by Andrey Bykov, a former Soviet diplomat, who until the early 1990s had worked at the Soviet embassy in Bonn and since as a lobbyist. He had arranged the 1990 founding of Wingas by Wintershall and Gazprom and prepared the sale of Gazprom shares to E.ON, according to the business press. "For about 20 years," he has been engaged in the interests of EnBW.[5] The lobbyist explained that, when Berlin resolved in 2000 to withdraw from nuclear energy, EnBW began frantically searching for alternative energy sources. He, Bykov, had been the mediator for its entry into the Russian natural gas business, which EnBW let collapse at the last moment. According to Bykov, it was the French Electricité de France (EDF) energy company, which, at the time, had just entered the EnBW with about 25 percent of the shares, that had prompted the collapse. Speculation has it that EDF wanted to keep EnBW dependent in the domain of natural gas. The French company is also active in Russia. The repurchase of the EDF shares in late 2010 by the German State Baden Wurtemberg is the reason behind the current EnBW scandal, which has led to legal investigations, including of the former Prime Minister of Baden Wurtemberg, Stefan Mappus.
Cross of the Order of Saint Nicholas
For some time, following the affront in 2002, EnBW had been out of the game in Russia according to Bykov. "No one (...) wanted to talk with the people from EnBW any more."[6] It was necessary to make quite an investment in "fostering relationships." Bykov explains that the 130 million Euro EnBW contracts he received were part of this investment. Officially, these were earmarked for the supply and safeguarding of uranium, but unofficially, they were for image polishing measures, as former diplomat Andrey Bykov insists. This can be deduced from internal EnBW reports. The money was invested particularly in churches and memorials of Saint Nicholas, who is very popular in Russia. Whoever champions Saint Nicholas, "can in return count on great sympathy from the administration and the top leaders in politics, industry and the military." Bykov recalls that former EnBW CEO, Utz Claassen, received the Cross of the Order of Saint Nicholas in 2005 as the first non-Russian. "There were 130 million reasons for this." The suspicion that EnBW landed its latest business deal by way of corruption is exacerbating the EnBW scandal. And Bykov's remarks that "it is completely normal to foster relationships in Russia this way," indicate that other German utility companies could be using similar methods.[7]
[1] Mit einem neuen langfristigen Gasliefervertrag optimiert die EnBW ihren Gasbezug und baut ihre Marktposition aus; www.enbw.com 12.07.2012
[2] EnBW verbündet sich mit russischer Novatek; www.ftd.de 12.07.2012
[3], [4] Making money on the crisis in Russia: the case of Gennady Timchenko; www.osw.waw.pl 28.12.2009
[5], [6], [7] "EnBW wird sich bis auf die Knochen blamieren"; www.handelsblatt.com 12.06.2012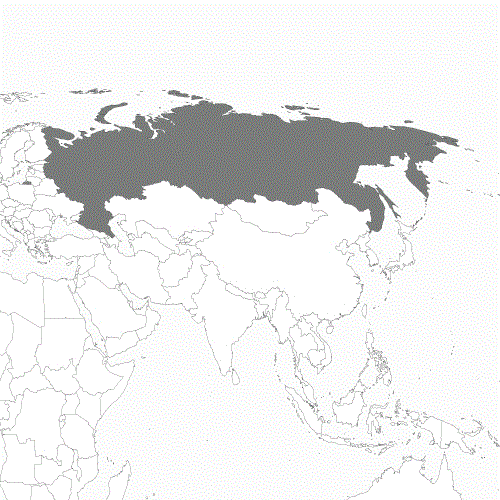 ---