Europe and Eurasia (II)
MOSCOW/BERLIN | |
MOSCOW/BERLIN (Own report) - The Russian president is setting new accents in foreign policy and thereby threatens to weaken German influence in Russia. Vladimir Putin, who, spent only a few hours in Germany on his first official visit to Berlin, has arrived in Beijing for a three-day visit, where he announced his wish to expand relations with China. The fact that Putin's first destination was Minsk is perceived as a clear signal. It is true that Russia's new president is seeking to consolidate the alliance of the post-Soviet countries which is destined to cause conflicts. Berlin seeks to strengthen its position in the Ukraine as well as in Belarus. Even though a certain alienation has been growing between Berlin and Moscow, economic ties remain strong. Europe's dependency on Russian natural gas is growing, as well as Russia's significance for the Germany's export industries. East European and post-Soviet central Asian countries are buying more German products than the USA and China combined.
Discord
Russian President Vladimir Putin's first official visit to German Chancellor Angela Merkel took place in a tense atmosphere, suggesting the serious discord reigning between these two major European powers. The press described the meeting as a "reencounter of two strangers" [1] and referred to Putin and Merkel as "rather frosty friends."[2] Besides their differences on the crisis in Syria, which could sweep away the Assad government - Moscow's last close ally in the Arab world - a myriad of other developments have contributed to this alienation between Merkel and Putin. Moscow was outraged at NATO's forcing through the missile defense system. In addition, in the run-up to the Russia's presidential elections, Merkel had clearly favored a second term for Putin's predecessor, Dmitry Medvedev, while the German mass media waged a campaign against Putin. The modernization partnership between Germany and Russia,[3] to provide new momentum to Russia's outdated industry, is hardly advancing due to the Germans' stonewalling attitude. Finally, Merkel and the EU's increasingly aggressive interventions in post-Soviet countries have irritated the Russian head of state, who increasingly considers these regions to be Russia's exclusive spheres of influence.
Record Growth
The growing political discord between Berlin and Moscow, which are supposed to be enjoying a "strategic partnership," are contrasted by the increasing economic interdependence of the two countries - and the growing significance of Eastern Europe and the post-Soviet countries for Germany's export economy. In fact, over the past few years, the German industry has reinforced its efforts by taking steps to further expand in Eastern Europe, compensating its export losses in the crisis riddled Euro zone. Not without success. The German Committee on Eastern European Economic Relations (Ost-Ausschuss) announced that in 2011 "exports to the regions ranging from Prague to Vladivostok had increased 18 percent." Last year, total German exports grew by only 11 percent. Growth in exports to Russia rose particularly high (30.5 percent), to Kazakhstan (25 percent), to the Ukraine and Romania (each 20 percent). Last year the former socialist countries purchased German goods valued at 172 billion Euros - far above the previous 2008 record value of 32 billion Euros. This means that last year, 16 percent of Germany's exports went to Eastern Europe and countries of Central Asia, more than in the previous year (15 percent). These regions place clearly ahead of the USA (seven percent) and China (six percent) as customers of German products.[4]
Predominating Energy Branch
Russia, at the same time, registers a clear six billion Euro trade surplus in relationship to Germany, even if it is less than in 2011. This has resulted from Russia's voluminous export of fossil energy sources. In Russia, the state-controlled energy sector is by far the most important economic sector of the country, which accounts for a large part of the country's receipts in foreign currency and budget surpluses. Last year, export receipts from the Russian oil sector reached a record US $263 billion - around 53 percent of the country's total exports. At the beginning of the 21st century it was exporting about one third of this total. Last year, the receipts from natural gas exports, which goes almost exclusively - for the time being - to Europe, were much less, only around US $65 billion. There is clear growth potential. Russia can draw on the world's largest known natural gas reserves, which, according to current estimates, amount to around 18 percent of the world's deposits. The enormous receipts generated by its energy sector - around 330 billion Euros last year - constitute the foundation for Russian growth.
Energy Empire
The dominance of the gigantic Russian energy sector has two ramifications. On the one hand, it is to Moscow's advantage to keep Germany and Europe dependant upon its natural gas. Not without success: Russian gas supplies rose from 23 percent of the EU's imports in 2010 to 25 percent in 2011. A reduction of this dependence is nowhere in sight, given the fact that the EU's plans for laying the Nabucco Pipeline,[5] to supply gas from the Caspian Basin bypassing Russia, have all but failed. If at all, they can only be implemented in a drastically scaled-down version. Putin's "energy empire" concept seems to be already partially implemented. According to this concept, Moscow is seeking control over the entire value chain of energy production as a basis for its global influence. Meanwhile, Russia has declared its readiness, in the intermediate term, to increase its gas supply to the EU from the currently 160 billion cubic meters (bcm) to 250 bcm. According to Gazprom CEO Alexei Miller, the Nord Stream pipeline, connecting Germany and Russia directly, could be extended with two lines to increase the transport capacity to 110 bcm. The South Stream Project, crossing the Black Sea, which had won out over the competing Nabucco Pipeline, would supply another 63 bcm, while the Belarusian pipeline grid, which was taken over by Gazprom, could supply 30 bcm.
New Priorities
In Russia, the energy sector's predominance, however, is continuing to grow at the expense of the depreciating Russian industry. Moscow is therefore intensively searching for ways to modernize its industry. This is the motivation behind Russia's conclusion of a "modernization partnership" with Germany, which, so far, has not led to success. (german-foreign-policy.com reported.[6]) This is why the Kremlin has begun to set new foreign policy priorities. The German government has certainly noticed that, in spite of the planned extension of the Nord Stream Pipeline, the Russian president had not participated in the recent Baltic Sea countries summit meeting in the German chancellor's constituency, writes the German press. This has been "interpreted as a clear sign of estrangement."[7] Putin's choosing Belarus for his first official foreign visit destination, signals that relations with the former Soviet republics will have priority in Russian foreign policy, according to the Russian media.[8] Putin "talked at length about China and South East Asia as strategic partners, but very little about the EU," said Vladislav Belov of Moscow's Institute of International Relations. The priority shift in Russian foreign policy can also be seen in Putin's further tour. Following a stop-over in Berlin and Paris, Putin continued directly to Uzbekistan, China and Kazakhstan. Moscow's focus on post-Soviet countries ("Eurasian Union") is likely to reinforce the estrangement between Moscow and Berlin - despite all this economic cooperation. After all, the German government is increasing its pressure on the countries of this region to herd them into its own sphere of influence.
Human Rights
The fierce public controversy between Kiev and Berlin on the eve of the European soccer championship is actually due to the fact that the ruling Ukrainian oligarchy is refusing to unconditionally integrate that country into the European or Russian sphere of influence and is insisting on maintaining a certain independence, which is a situation similar to that of Azerbaijan. Germany has initiated a massive campaign against the country's authoritarian president Ilham Aliyev on the eve of the Eurovision Song Contest. According to German European planing, Azerbaijan was to supply natural gas for the Nabucco Pipeline. Since mid-Mai however, it seems that the country, in cooperation with the Turkish energy company Botas, is favoring the Tanap pipeline project to autonomously transport Caucasian and central Asian natural gas to Europe. The Europeans, without any binding delivery promise, would be facing complete ruin with their Nabucco Pipeline, on which the German RWE energy company is still, at the moment, participating. Unlike Aliyev and the Ukrainian government, Kazakhstan's ruler, Nursultan Nazarbayev, who, late last year, had his troops fire on striking workers in the town of Zhanaozen, killing dozens, according to trade union reports, will not be molested by Germany's human rights crusaders. No wonder: Just a few months following the massacre, German Chancellor Angela Merkel was host to Nazarbayev in Berlin, to sign a "resources partnership" agreement for the supply of important resources to Germany, including Kazakhstan's rare earth. (german-foreign-policy.com reported.[9])
[1] Wiedersehen zweier Fremder; www.faz.net 31.05.2012
[2] Ziemlich frostige Freunde; www.ftd.de 01.06.2012
[3] see also Europa und Eurasien
[4] Rekordergebnis für Exporte nach Osteuropa; www.ost-ausschuss.de 02.03.2012
[5] see also Nabucco, Southern Corridor and Energy Realignment toward Russia
[6] see also Europa und Eurasien
[7] Ziemlich frostige Freunde; www.ftd.de 01.06.2012
[8] Putin's Foreign Policy Hits the Road; www.themoscowtimes.com 31.05.2012
[9] see also Kampf um Rohstoffe (IV)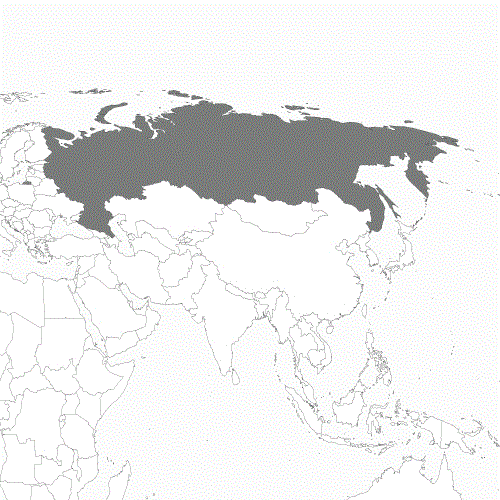 ---