German-Russian Contradictions
MOSCOW/BERLIN | |
MOSCOW/BERLIN (Own report) - In the run-up to Sunday's Russian presidential elections, contradictory interests have again become evident in German policy towards Russia. Whereas a large segment of the German media is participating in the campaign against the clear front-runner Vladimir Putin and thereby keeping step with the obvious intensification of global policy rivalry between the West and Russia, business representatives are emphasizing that billions in business and access to indispensible natural resources are dependent upon good relations to Russia. Ever since his first term in office, Putin has always maintained a good business atmosphere and "stability," these representatives affirm. A prominent member of the Russian opposition, Alexei Navalny, reacted to the controversy between the two tendencies in the German approach and called on Germany to renounce "dubious" business with Russian companies but to take the side of the demonstrators against Putin, among whom, one hears in Berlin, many could be convinced to take a long-term pro-western course.
New Middle Class
In Berlin, there is a near consensus that those on Russian streets in anti-government demonstrations and against Vladimir Putin's presidential candidacy are mainly from new, emergent sectors of the middle class. Whereas the German media often speaks in ambiguous categories of a "civil society" or a "democracy movement," the Green Party affiliated Heinrich Boell Foundation points out, for example, that the social spectrum of the protesters can be described quite explicitly. As a Muscovite research institute concluded, the angry demonstrators in Moscow's Sakharov Avenue, December 24, 2011, were a "disproportionately large number of young, well educated people in corresponding professional positions."[1] This fact alone explains the alleged great importance played by the internet for the mobilization of the protests. The "new middle class" is now demanding "alongside their personal liberties (...) also political freedom," is the conclusion drawn by Alexander Rahr, an expert on Russia at the German Council on Foreign Relations (DGAP).[2] No Russian president can ignore these demands for long without suffering the consequences.
Pro-Western Milieus
At the same time, it is taken for granted that Putin will win Sunday's elections. The most recent studies show that since he first took office twelve years ago, not only has the proportion of the population earning less then the existence minimum been cut in half, but even the people's subjective assessment of their own living standards has been greatly lifted.[3] The resulting broad consent throughout the country cannot be overturned in elections by an emerging middle class of perhaps ten to fifteen percent of the population. But western forces are using these middle class protests to obtain an independent clientele in Russia. On the one hand, it is precisely the prosperous milieus, which are particularly receptive to western approaches, because they often have ties to international networks. On the other, it is, for the most part, in a setting of middle class circles that the Russia-based actual and feigned western non-government organizations - including, for example the German party-affiliated foundations - carry out their work and establish long-term, very effective networks in influential circles.
Irreconcilable
The German media's anti-Putin newscasts correspond to this constellation as well as to current conflicts in international policy. DGAP government advisors recently held a "fireside chat" with representatives of the Russian embassy ("only for invited guests") on the current relations between the West - particularly the USA - and Russia. Both sides were "inflexible and irreconcilable," according to reports. The missile defense shield is not the only issue where very antagonistic differences exist. Above all, the developments in the Arab world are causing dissention. The West seeks to instrumentalize the current rebellions and putsches also to enhance its position at Russia's expense. (german-foreign-policy.com reported.[4]) The case of Syria, in particular, is exacerbating the contention. The head of the Munich Security Conference Wolfgang Ischinger explained that he recently "tried everything to promote a USA-Russian convergence," to no avail. "The climate between Moscow and Washington is as if it were still the cold war."[5] As a matter of fact, the current German news reporting on Putin, who stands for Russia's autonomous global power policy, is again almost like during the period of the confrontation of systems.
Good Money
In Berlin, government advisors point out that there is considerable interest in Germany for a productive future of the German-Russian relations - business contacts - in spite of current tensions. The relationship between the two countries is very much "characterized by the fact that many German investors can earn good money in Russia,"[6] - from the energy and mechanical engineering branch to the car industry - says DGAP expert Rahr. Russia is very significant because of its energy resources. French and British managers share this view. A survey among 300 CEOs and managers in Germany, France and Great Britain showed that all participants agreed that Russia's untapped markets are "very attractive" and its natural resources "very important." According to 90% of the participants, the investment climate had clearly been enhanced during Putin's first term of office, but more "reforms" should be made. The participating CEOs and managers do not expect Putin's re-election to be an obstacle. 70% even expect that he would guarantee "stability" in the country.[7]
Stability
A survey organized in December 2011 by the German Committee on Eastern European Economic Relations and the German Russian Chamber of Commerce arrived at nearly the same results.[8] This survey focused on 100 enterprises, with 55,000 employees in Russia and annual sales worth 13.8 billion Euros. The participants also consider the business climate to be on the whole positive and expect a favorable development. Only 25% of the survey's participants expect that another term of office for Putin would have a negative impact on the business climate, whereas 45% expect a continuation of the current profitable situation and 30% expect even new positive impulses. DGAP expert Rahr explains that "the German economy" is hoping "for stability in Russia."[9] All in all, he expects that the economic interests will prevail in the end: "The Germans will never isolate Russia." Behind the scenes, there is strong controversy between the partisans of this position and those of a confrontational course towards Russia. This is not new: For centuries the relationship between Germany and Russia has been meandering between the closest of cooperation and the most brutal confrontation.[10]
[1] Jens Siegert: Opposition in Russland - eine kleine Zwischenbilanz; russland.boellblog.org 30.01.2012
[2] Russland-Experte: Noch keine Alternative zu Putin; www.euractiv.de 29.02.2012
[3] Tabellen und Grafiken zum Text; Russland-Analysen Nr. 222, 17.06.2011
[4] see also Action Plan - Libya and War Threats against Syria
[5] Russisch-amerikanische Beziehungen in der Sackgasse; dgap.org 21.02.2012
[6] Russland-Experte: Noch keine Alternative zu Putin; www.euractiv.de 29.02.2012
[7] Neun von zehn EU-Wirtschaftsführern begrüßen russisches Investitionsklima; www.finanznachrichten.de 01.03.2012
[8] Deutsche Unternehmen in Russland florieren; Russland-Analysen Nr. 234, 24.02.2012
[9] Russland-Experte: Noch keine Alternative zu Putin; www.euractiv.de 29.02.2012
[10] see also Kooperation und Konfrontation and NATO im Osten? "Das gibt Krieg"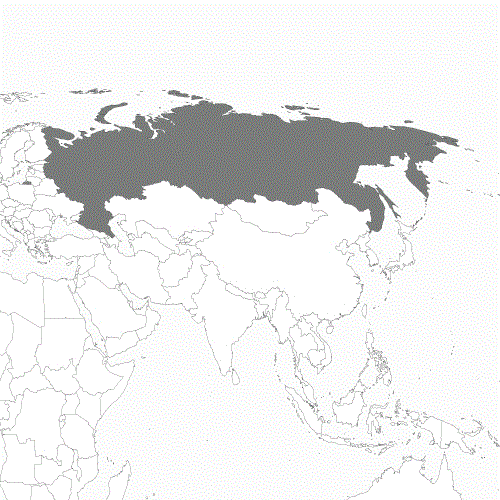 ---