The Persian Pipeline
BERLIN/WASHINGTON/TEHERAN | |
BERLIN/WASHINGTON/TEHERAN (Own report) - Berlin is getting ready for a Western policy change toward Iran. The German Foreign Ministry's special envoy for Afghanistan announced his imminent visit to Teheran to discuss Iran's contribution to the counterinsurgency effort in Afghanistan. It is being said in Berlin that this type of cooperation with the Iranian government could help reach a negotiated solution to the dispute over Iran's nuclear program, particularly since the new US-administration announced it would hold back on military threats and enforce western hegemony over the Persian Gulf through non-military means. But comprehensive talks can be expected to begin only after the Iranian presidential elections in June, so as not to provide indirect support to Ahmadinejad's election campaign. Berlin has been exploring possibilities for new cooperation with Iran since the beginning of the year. German businesses are pushing for this cooperation to counterbalance, with new exports, the losses they are suffering through the crisis. In exchange, Teheran is offering access to its natural gas reserves.
Bring Into
Bernd Muetzelburg, the German Foreign Ministry's special envoy for Afghanistan and Pakistan, announced his imminent visit to Teheran for talks with the Iranian foreign ministry on Iran's Afghanistan policy. According to Bernd Muetzelburg, Berlin is seeking to "bring" Iran "more into the search for a solution to the problems in Afghanistan" and to pursue efforts to find a "regional solution" for the war in Afghanistan, supported also by the US-administration.[1] If Teheran is "brought in on the question of Afghanistan", it would facilitate "negotiations concerning its controversial nuclear program" B. Muetzelburg declared. Berlin is therefore in line with Washington's non-military efforts to force the Iranian government to renounce on its nuclear industry. US President Obama had announced this change in policy. One hears that comprehensive initiatives will be undertaken only after the Iranian presidential elections in June, so as not to give indirect support to Ahmadinejad's election campaign.
Border Protection
Berlin has been preparing to renew its cooperation with Iran since the beginning of the year. Last March this led to the visit of a high-ranking delegation of Iranian parliamentarians to the German capital to discuss with the German government's coordinator of the intelligence services as well as with representatives of the Ministry of the Interior.[2] The Ministry of Interior is in charge of border protection and it is also supporting Afghanistan's border protection efforts in the framework of so-called "development aid". The issue of border protection will also be on the agenda during Muetzelburg's visit to Teheran. Iran is expected to seal its borders to Afghanistan tighter to cut off supply routes to the insurgents and their possibilities of retreat.
Background Talks
A few weeks after the parliamentary delegation's visit, the Iranian vice foreign minister was in Berlin for talks. On April 7 he was the guest for "political background talks" at the Koerber Foundation - an organization where high-ranking ministerial officials and influential politicians are regular guests for an informal exchange of views on strategic German foreign policy themes. At each of these sessions there is a prominent foreign guest, who is in a position of national responsibility at home. These talks with Iran's vice foreign minister revolved not only around the "regional role" his country plays in the Near and Middle East but more specifically around "the Iranian position on the current developments in Afghanistan" [3] - de facto on Teheran's possibilities for fighting Afghan insurgents. Muetzelburg will explore the subject more deeply in the Iranian capital in the few days.
In the Crisis
Last week, Muetzelburg, who had served as foreign policy advisor to former Chancellor Schroeder, announced his trip to Teheran and the expectations coupled with a new German-Iranian cooperation in a lecture to business representatives of Berlin. This was prompted by the fact that for months, misgivings over the current policy toward Iran have been growing in German business circles. "Particularly now, in the midst of a recession and for safeguarding jobs" one has to "discuss our relations to Iran" insisted recently in Berlin, Martin Herrenknecht, Vice-Chairman of the foreign business association "Nah- und Mittelostverein" (NuMOV - German Near and Middle East Association).[4] Following the sharp slump, caused by the sanctions policy imposed against Iran, though last year's German Iranian trade volume could again increase - by 10% to reach 4 billion Euros - it still lags far behind the potential presumed by German companies. Foreign trade with Arab Gulf nations is far higher.[5] Since the 2008 trade volume increase is based on old contracts, and, due to the sanctions policy, there are hardly any new ones to follow, business representatives are not ruling out another slump in exports to Iran.[6]
First Come...
To compensate with exports for the crisis-caused slump in domestic contracts, the NuMOV has convened two well attended business forums intended to promote new contracts for German companies with Iran. The focus was particularly on the energy sector. At the beginning of May, the Iranian oil minister attended one these forums and used the occasion of his visit to engage in political talks with representatives of the foreign ministry and the Chancellery - at the Koerber Foundation. Iran could "become a secure and reliable energy supplier for Germany," the minister announced. His enticement carries weight, because Berlin is anxiously seeking to lessen its dependence upon Moscow's natural gas supply. The minister made it known that his government is planning a "Persian pipeline" toward Europe and is already discussing with German companies about their participation. He pointed out that his country was also cooperating with Chinese companies: "first come, first serve."[7]
Double Profit
If it is possible to impose a western strategy change in relationship to Iran, Berlin will be able to have direct access to the second largest natural gas reserves in the world.[8] Simultaneously the German government is working to prevent Iran from enhancing its power, which could result from its future cooperation with the West, even without maintaining war threats. For this, Berlin is intensifying its cooperation with the feudal clans on the Arabian Peninsula, seeking to bind them stronger to the EU and to bring them into position against Iran.[9] german-foreign-policy.com reports tomorrow, Tuesday.
[1] Bundesregierung redet mit Iran über Afghanistan; Handelsblatt 13.05.2009
[2] Bahman Nirumand: Iran-Report 4/2009; www.boell.de
[3] Politisches Hintergrundgespräch mit Ali Ahani; www.koerber-stiftung.de 07.04.2009
[4] Bundesregierung redet mit Iran über Afghanistan; Handelsblatt 13.05.2009
[5] Während der deutsche Außenhandel mit Iran einen Wert von 4 Milliarden Euro erreichte, lag das deutsche Außenhandelsvolumen mit Saudi-Arabien bei über 6,5 Milliarden Euro und mit den Vereinigten Arabischen Emiraten bei über 8,5 Milliarden Euro.
[6] Iran sucht deutsche Energie-Investoren; Frankfurter Allgemeine Zeitung 08.05.2009
[7] Nozari: "Wer unser Gas will, muss in Iran investieren"; Handelsblatt 07.05.2009
[8] Zugriff auf die größten Erdgasvorräte weltweit - die russischen - haben deutsche Konzerne ohnehin. See also Energiekraken, 4,500 Kilometers Around Berlin and Eurasien
[9] see also Containment Course and Equilibrium rather than Exclusion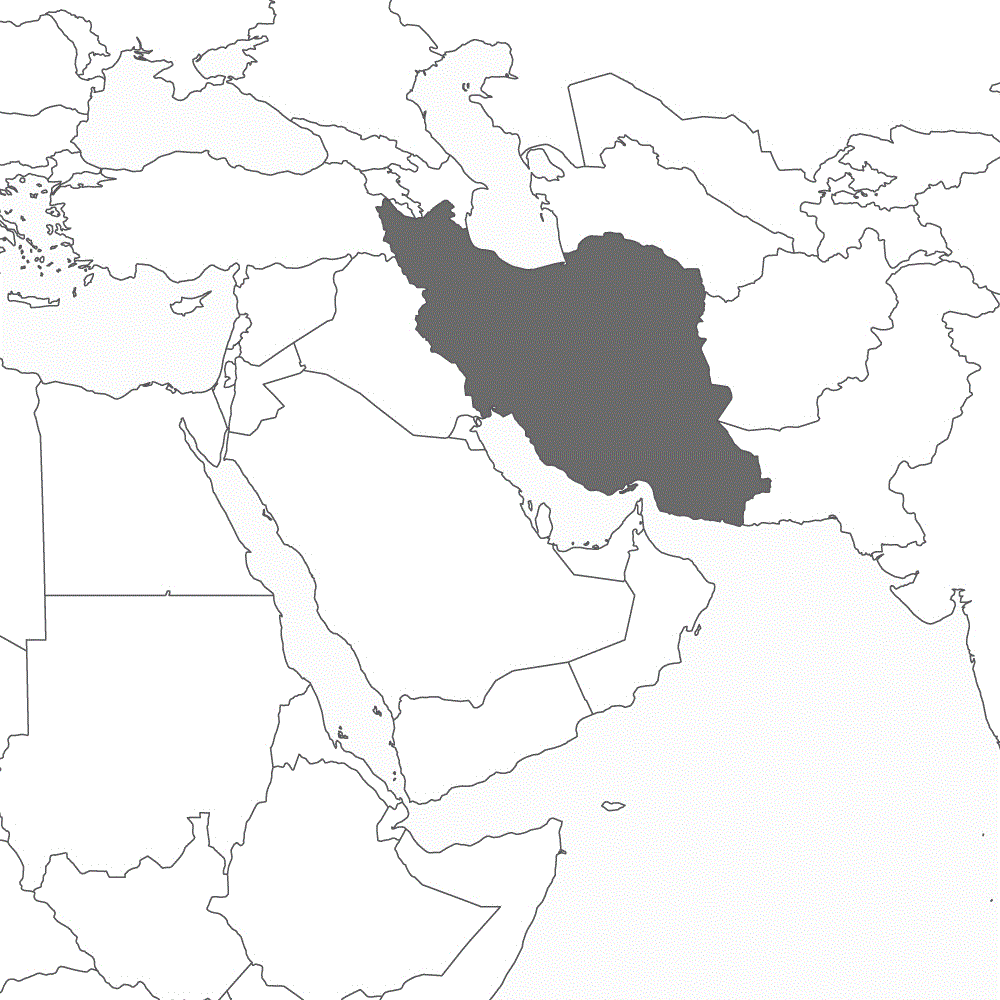 ---