Traditional Role
TEHERAN/BERLIN | |
TEHERAN/BERLIN (Own report) - Demands to change Western policy towards Iran are being heard in Berlin. An influential policy advisor is calling for the EU and the USA to replace their sanctions and war threats with a policy "mixture comprised of détente and deterrence" - as formerly used in relations with the Soviet Union. Berlin should offer Teheran "a strategic partnership" - in anticipation of possible developments. This policy change could be implemented in accord with Washington, if the Democrats win the presidential elections. These demands are being expressed by influential think tanks. They correspond to those of German companies, whose business with Iran has suffered a setback under the sanctions. Business consultants are beginning to worry that their strong business position with this Middle Eastern nation could be surpassed by the People's Republic of China. Arrangements made during the Iranian Vice-Foreign Minister Mehdi Safari's visit to Germany in April, took these concerns into account and are seeking to insure German influence in Iran. For the time being, the German government is maintaining the intense pressure on Iran. A new round of sanctions are not to be excluded, declared German Foreign Minister Steinmeier.
Basically Shut Out
As Steinmeier put it in his speech to the NATO Parliamentary Assembly at the beginning of the week, Teheran must open up further to the International Atomic Energy Administration (IAEA), or "a heightening of international pressure - even by the UN Security Council" will be forthcoming.[1] New disciplinary measures are not to be excluded. The German foreign minister is keeping in line with Western policy, which has continuously heightened the pressure on Teheran and applied sanctions on various occasions. In Berlin, this policy is supported primarily by those forces whose business relations with the USA are more significant than those in the Middle East, or see their cooperation with the USA as indispensable for achieving their interests. But above all, according to business circles, it is the chancellor, who supports this policy. Merkel has made herself "Washington's closest partner in trying to isolate Iran." On the issue of Teheran, the foreign ministry and the ministry of the economy have been "basically shut out" by the chancellery.[2]
Out of the Game for Years
Strong criticism of this policy is being heard particularly from representatives of companies whose business interests are closely linked to the Middle East, including companies engaged in energy resources, mechanical engineering and plant construction. They point out that until 2005 German exports to Iran steadily grew, (reaching a volume of nearly 4.4 billion Euros) only to sharply decline (to only 3.6 billion Euros in 2007). The causes for this regression are not only the sanctions but the pressure applied last year by the USA on all three major German banks (Commerzbank, Deutsche Bank and Dresdner Bank) forcing them to close shop in Teheran.[3] According to voices in business circles, the effect has been "devastating" on German businesses, Iran's privileged traditional suppliers. This Middle Eastern nation is investing huge sums for the modernization of its industry and "whoever misses out now, will be out of the game for years to come."[4]
More Than Double
German business representatives are not so much worrying about their Western rivals. Even though business circles have been complaining for months about how US companies have been enormously increasing their exports to Iran, camouflaged through intermediaries and phantom companies in the United Arab Emirates [5], their main worry is China, who is profiting from the West's boycott that is forcing Teheran to turn eastward. According to internal EU estimates, the People's Republic of China has more than doubled its exports to Iran, over the past year. The composite Iranian-Chinese trade volume rose from US $10 billion in 2005 to approx. US $18.5 billion in the period from January to November 2007 alone.[6] According to the American Enterprise Institute, China has risen to the rank of Iran's largest direct investor since 2000, with investments totaling US $102 billion.
Eastward
The fact that Iran's plans for pipelines are becoming more concrete is another cause of uneasiness. Just a few weeks ago, the "Iran-Pakistan-India" Pipeline (IPI Pipeline) was considerably advanced and is scheduled to go into construction next year and by 2012 be pumping eastward approx. 70 million m³ of natural gas per day. For the time being, the gas will be shared between Pakistan and India, but China is also interested in a supplementary supply.[7] Iran's rash eastward reorientation of its economy will be crowned by the Iranian government's application to become a member of the Shanghai Cooperation Organization (SCO), a defensive alliance made up of China, Russia and four Central Asian nations that also has a clearly military component.
Agreements
The threat of a loss of economic influence is provoking hectic reactions in Berlin. Just a few days ago, Peter Ramsauer, the chairman of the Bavarian CSU parliamentary group in the federal parliament visited Teheran for talks. "It would be a shame, if the Europeans would let the market opportunities slip through their fingers" the CSU parliamentarian was told by Teheran's Vice Foreign Minister, Mehdi Safari, in reference to Iran's new eastward orientation. "It is difficult to catch up on by-gone opportunities."[8] To which Ramsauer admitted, it's true that "in economic history, there are very few examples of a country being brought to its knees through sanctions." Just last April, Mr. Safari visited Berlin, where he consulted with Reinhard Silberberg, State's Secretary in the Foreign Ministry, August Hanning, State's Secretary in the Interior Ministry, with Bernd Pfaffenbach, State's Secretary in the Ministry of Economy and last but not least, Mr. Safari was invited by the Near and Middle East Association to meet with German business representatives. As he made known at the end of his visit, an agreement had been reached for a delegation of German business representatives to visit Iran in the near future - to follow up on the "agreements" reached "between Teheran and Berlin."[9]
"Partners Not Foes"
Through the mediation of the Koerber Foundation in Hamburg, that also has international policy as one of its focuses, Safari also spoke with representatives from the Chancellery, section directors and authorized representatives of the Middle East section of the Foreign Ministry and with parliamentarians of the opposition (from the Green Party.) Only five days later, the foundation convened a similar circle to introduce a political essay, whose main thesis was "Partners Not Foes: For a New Iran Policy". The author of the essay is Christoph Bertram, former director of the German Institute for International and Security Affairs (SWP), still an influential personality in Berlin's circle of foreign policy makers.
Strategic
Bertram made a plea for a rapid change of course in the policy toward Iran. He remarked that neither sanctions nor war threats have been successful and therefore must be replaced with a "mixture of détente and deterrence". Negotiations without preconditions should be initiated. "We should keep in mind the successful model used by the West in relationship to the Soviet Union - which, by the way, was a much more dangerous adversary" and he proclaims that "we have to initiate discussions with Iran on a wide range of subjects."[10] One can have a long-term cooperation with this Gulf State, which has "a vibrant civil society with numerous social and cultural links to the West," has a population with a "higher level of education than the neighboring countries." Besides, Iran is "the second most important owner of energy resources globally."[11] With an eye on similarities in international political interests shared by the two countries (control over Iraq and Afghanistan) Bertram considers "in spite of all of the justified criticism of the Iranian government, these could form the basis for a strategic partnership."
Cooperation
This call for a change in course of the West's Iran policy comes at a time when a change also seems possible in Washington. Bertram explains that "the two Democratic candidates for the US presidency have indicated a willingness to move" toward talks with Iran without preconditions.[12] Wednesday, the Washington Post published an article of principles from the pen of Zbigniew Brzezinski, a policy advisor to Barack Obama, whose main thrust concurred in many respects with that of Bertram's plea. Brzezinski also sees that talks without preconditions are possible and makes a plea for a policy similar to the approach taken in reference to the Soviet Union. In the long run, the US expert supposes that this "could help bring Iran back into its traditional role of strategic cooperation with the United States in stabilizing the Gulf region."[13]
[1] Deutschland droht Iran mit erhöhtem "internationalen Druck"; Focus Online 27.05.2008
[2] Iran setzt Gasvorräte als Schutzwall gegen USA ein; Handelsblatt 30.04.2008
[3] see also Ohne Widerstand and Außendruck
[4] Deutsche Industrie rennt gegen Sanktionen an; Handelsblatt 28.05.2008
[5] Iran setzt Gasvorräte als Schutzwall gegen USA ein; Handelsblatt 30.04.2008
[6] Chinas Flirt mit Teheran verschreckt EU; Financial Times Deutschland 01.05.2008
[7] Pakistan will zur Energiedrehscheibe werden; www.bfai.de 14.05.2008
[8] CSU-Vormann auf Gratwanderung; Focus Online 22.05.2008
[9] Germany willing to invest in Iran; PressTV 19.04.2008
[10] "Sanktionen bringen nichts"; Der Spiegel 14.04.2008
[11], [12] Christoph Bertram: For a new Iran policy; CER Bulletin, issue 59, April/May 2008. "Sanktionen bringen nichts"; Der Spiegel 14.04.2008. Die Strategie ist gescheitert; Der Tagesspiegel 18.05.2008
[13] Zbigniew Brzezinski, William Odom: A Sensible Path on Iran; Washington Post 27.05.2008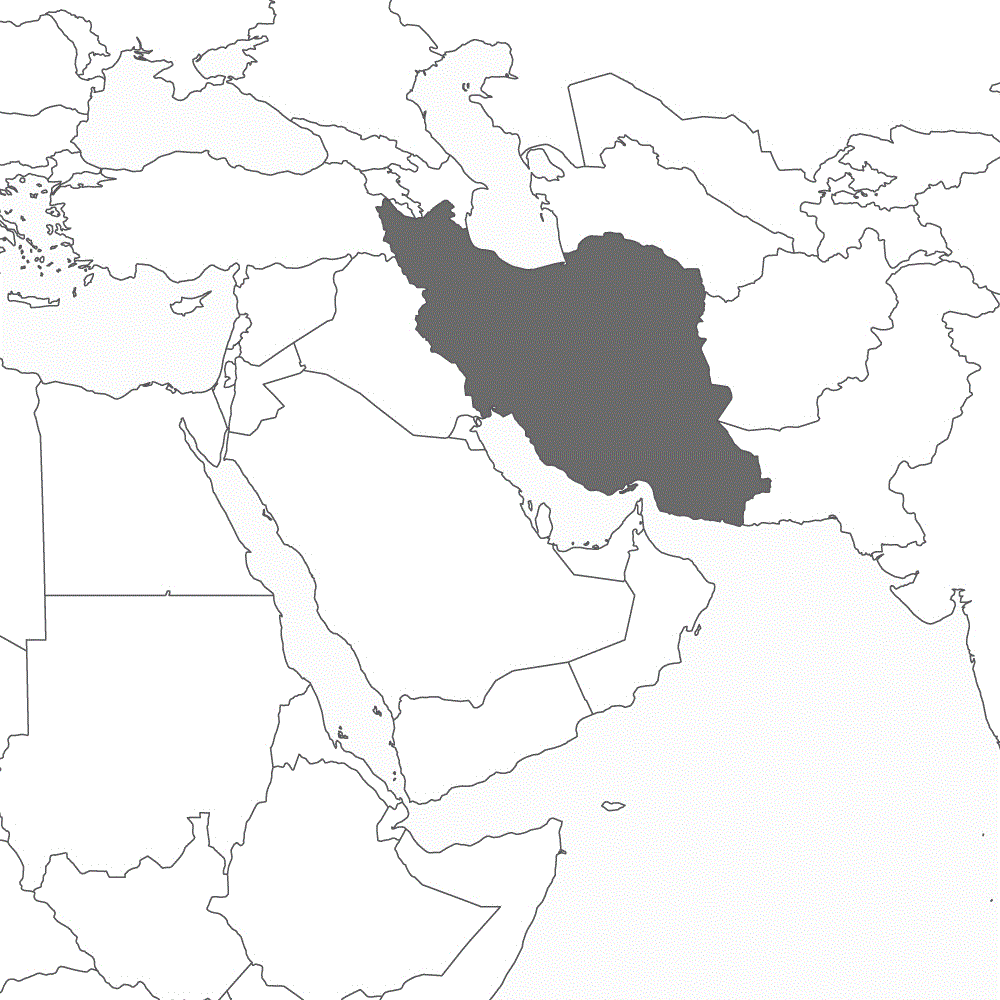 ---