State Visit
BERLIN/KIGALI (Own report) - The German government has announced that it will establish military relations with one of Africa's most controversial military regimes. According to the announcement Defense Minister Franz-Josef Jung will have talks on German activities in Africa with Rwanda's President Paul Kagame, during his visit to Berlin, which began April 22. The discussions will also include future military cooperation. They have a special significance because the leading members of the Rwandan military elite are accused of having been involved in serious war crimes. Investigations carried out in two EU nations have led to indictments, pertaining to gruesome massacres during putsch attempts in Rwanda as well as military invasions into the east of the Democratic Republic of the Congo, costing the lives of more than a million people. Among those being accused is the second in command of the UN/AU troops in Darfur that have been stationed in Sudan at the insistence of Western governments, including Germany. Paul Kagame has been exempted from indictment because he enjoys immunity as president. He will be received with military honors by German President Horst Koehler. Human rights organizations had raised grave accusations of torture and extra-legal executions and other crimes against Kagame and his government already at the time Koehler visited Rwanda in February.
Approximately two and a half months after German President Horst Koehler's visit to Rwanda - the first visit of a German head of State to Kigali - Rwandan President Paul Kagame will arrive on a state visit to the German capital on Tuesday. He will be received by Koehler with military honors and will meet Chancellor Angela Merkel Wednesday. He will also hold talks with Foreign Minister Frank-Walter Steinmeier, Defense Minister Franz-Josef Jung ând Minister of Economic Cooperation and Development, Heidemarie Wieczorek-Zeul. During his stay - which lasts until Friday - the president of Rwanda will also meet with federal parliamentarians, business representatives as well as the Prime Minister of Rhineland-Palatinate, Kurt Beck. Rhineland-Palatinate and Rwanda have reached a "security partnership" agreement, which includes the cooperation of both countries' police forces.[1]
Autocracy
Even before the German President's visit to Rwanda last February, human rights organizations had raised grave accusations against Berlin's state guest, Kagame. In Rwanda, according to Amnesty International, thousands have been detained without trial over long periods of time - languishing under "extremely harsh" conditions tantamount to "cruel, inhuman or degrading treatment."[2] Amnesty International also disposes of "numerous credible reports" on torture and extra-judicial executions. Several critics of the government have "disappeared" without a trace. Church aid organizations criticize Rwanda's "direct responsibility" for the gruesome conflicts in Eastern Congo.[3] Political advisors have classified the country an autocracy with a "democratic façade" in which freedom of opinion is made virtually "impossible."[4] According to the Institute of African Affairs (IAA) in Hamburg, in Rwanda "civil society is either organized to serve state interests, or is obstructed until the project is abandoned."
Military Cooperation
In spite of the seriousness of these accusations, the German government is intensifying its cooperation with Rwanda, extending it far beyond the domain of economic cooperation. In his talks with representatives of German businesses on Wednesday, Kagame, president of this Central African nation lacking in energy resources, wants to speak of extending the cooperation, in which the energy sector will be of high significance. But above all, the military contacts to Kigali are to be expanded. As German Defense Minister Jung explained, the talks between himself and Kagame will center on "the renewal of bilateral security policy and military relations with Rwanda."[5] This is in the context of Germany's "taking on responsibility in Africa," which is how the ministry calls Germany's plans to interfere on that continent rich in resources.
Arrest Warrants
The new military cooperation with Rwanda has gained particular significance, because grave accusations against members of the Rwandan military elite have been raised for years. In two EU nations, the accusations have, in the meantime, led to judicial measures against the inner-circle of President Kagami's entourage. Kagami, himself, enjoys diplomatic immunity because of his office. Already in November 2006, the French investigating magistrate, Jean-Louis Bruguière issued arrest warrants for high-ranking assistants of the Rwandan president, including his Chief of Staff Gen. James Kararebe and for his Commander General of the Army, Gen. Charles Kayonga. Bruguière found sufficient evidence that they, along with Kagame, had organized the famous April 6, 1994, shooting down of the airliner to putsch themselves into power in Kigali, under cover of the predictable ensuing turmoil, with the help of their rebel militias based in Uganda. The turmoil quickly escalated into genocide, in which 800,000 people, mostly of the Tutsi minority, were slaughtered. Kagame and his rebels were in fact able to take power in the ensuing turmoil.[6]
Massacre
Until now Bruguière's accusations were dismissed in Germany, as a maneuver of partisan exoneration - after all Paris is itself accused of being involved in questionable military operations during the course of the genocide. But when a Spanish court reached similar conclusions as Bruguière, the accusations of Kigali can no longer be played down, because unlike Paris, Madrid is pursuing no immediate interests in the area. In early February, the Spanish magistrate, Fernando Andreu Merelles issued arrest warrants against 40 top-ranking Rwandan military officers suspected of participating in massacres both in Rwanda and Eastern Congo. They are being held responsible for the murder of around 40,000 civilians by Kagame's rebels in Ruhengeri in February 1993.[7] They are accused of shooting down the plane in 1994, but above all, they are being held responsible for the killing of hundreds of thousands during the Rwandan wars of conquest in Eastern Congo toward the end of the 1990s. The officers under accusation are today still in office.[8]
Model Case
The case of the Rwandan General Karenzi Karake demonstrates the possible consequences of the expansion of military cooperation with Kigali, being currently discussed in Berlin. Last summer Karake was appointed deputy head of the Darfur hybrid force, stationed in Sudan in the name of the United Nations and the African Union (AU) ("African Union/United Nations Hybrid Mission in Darfur," UNAMID). UNAMID relies on a strong Rwandan military contingent, is financially supported by Berlin in its mission of restraining Sudan and is receiving manpower support from the Bundeswehr [9] - which makes it a model for future interventions in favor of western interests. Of course, as recompense for its strong contingent of troops, Kigali insisted upon - and received - a post in the UNAMID military command, to which Gen. Karake was appointed.
War Criminal
Karake, who was given the task of stopping murder in Darfur, is himself accused of murderous excesses. The Spanish indictment accuses him of having participated in illegal executions and massacres in Rwanda - not just before the change of power in 1994, but also thereafter. Karake is held responsible for the murder of a Canadian cleric.[10] Numerous members of Rwanda's military elite are facing similar charges, including the current president of the country. First as a rebel commander (until 1994) and then as the defense minister (1994 - 2000), he was responsible for combat operations, including the aggressions carried out by the military elite currently in power against Eastern Congo, that persist to this day.[11] Germany's planned military cooperation with Rwanda behind its "democratic facade," means a long-term cooperation also with indicted war criminals.
[1] see also Partners In War
[2] Urgent Action: Abschiebung/Drohende Folter und Misshandlung; amnesty international 16.03.2007. See also Partners In War
[3] see also Auf dem Weg zur Diktatur
[4] Alexander Stroh: Legitimation allein durch Entwicklung? Das Beispiel Ruanda; GIGA Focus Afrika Nr. 11/2007
[5] Minister Jung empfängt den Staatspräsidenten von Ruanda; Pressemitteilung des Bundesministeriums der Verteidigung 21.04.2008
[6] see also Haftbefehle
[7] Juzgado Central de Instrucción Nº 4. Audiencia Nacional, Sumario 3/2.008--D
[8] Das große Morden; Frankfurter Allgemeine Sonntagszeitung 24.02.2008
[9] see also Military Aid for Africa (I)
[10] Rwanda: Canada Wants UN to Sack General Karake; Rwanda News Agency 10.04.2008
[11] see also Focal Partnership, Im Kriegsgebiet and War financing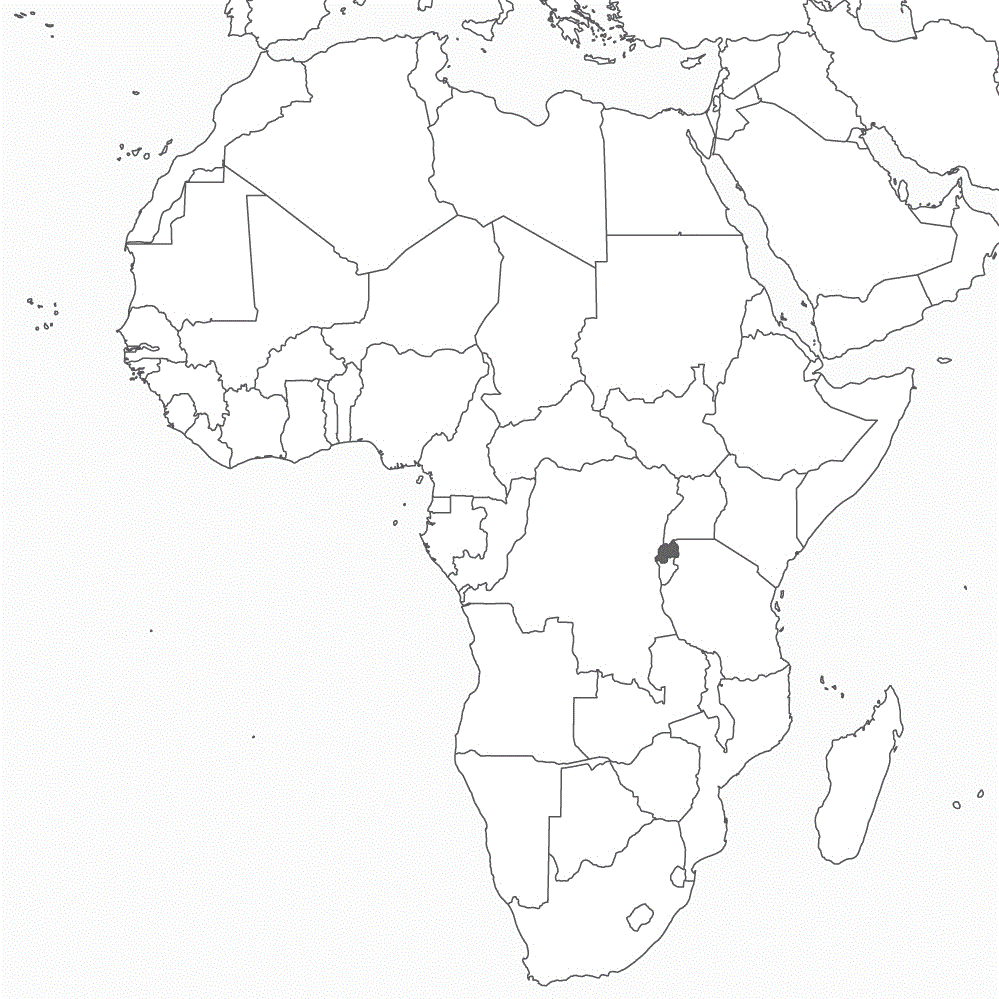 ---