German Chechens
BERLIN/DRESDEN/MUNICH (Own report) |
BERLIN/DRESDEN/MUNICH (Own report) German espionage organizations have been involved in the deadly hostage taking by Chechen terrorists in 2002. The Federal Government had to concede this on the strength of reports by the press. In spite of previous warning by Russian officials, preparations for the action during which 130 persons died in a Moscow music hall, were made in Germany. The German police did not intervene. Prominent Chechen separatists are being supported by German organizations and are in contact with German politicians involved in foreign affairs. An illegal ,,bureau representing the Chechen Republic of Itschkeria"is permitted to exist in Munich - unhindered. Tolerance and preferential treatment of Chechen activities enable the German government to exert covert influence in the Caucasus where, at the moment, bitter power struggles between the Russian Federation, the USA and Germany, i.e. the European Union are taking place.
As reported by the Dresdner Neueste Nachrichtenthe alleged Chechen terrorist Arbi Daudov was in Dresden in July of 2002. From there he maintained telephone contact with conspirators in Moscow, who set up the taking of hostages in the musical theater. 1)Although German security officials were warned by Russia, Daudov was able to move around openly. During his extensive travels he used German visas which, according to press reports, had also been issued to other Chechen criminals. 2)Claiming protection of classified intelligence material ( ,,secret service") the Federal Government refuses to provide more specific and detailed information about its unusually liberal dealings with foreign suspects.


Sought by Interpol
In January of this year the leader of the Chechen separatists, Achmed Sakajew, ( ,,vice premier of the Chechen Republic of Itschkerija"), who is sought by Interpol, was in Berlin and, unhindered, met with German politicians with interests in foreign affairs. Among Sakajew's interlocutors were, Friedbert Pflüger (CDU), Winfried Nachtwei (Buendnis 90/The Greens), Harald Leiprecht (FDP), Ralf Fuecks (Heinrich Boell Foundation) and Alexander Rahr (Russian expert of the German Council on Foreign Relations/DGAP). Invited by the SPD's foreign affairs politicians Gert Weisskirchen and Markus Merkel, the internationally wanted separatist traveled to the German capital and, in addition, met with the Georgian Minister President Michael Saakaschwili. Georgia is considered the area of retreat for illegal Chechen troops warring against the Russian army.


To Europe
Sakajew's stay in Berlin was financed and translators provided by the German-Caucasian Association, an allegedly private organization which collaborates with Berlin's foreign policy interests. The organization declares the ,,northern and southern Caucasian countries and peoples"to be ,,a historically developed cultural unit belonging to Europe"and that Chechnya was a victim of Russian ,,colonialism."The organization ,,accepts donations for Chechen refugees"and ,,looks after permanent guests from the Caucasus", among them the ,,foreign minister"of the ,,Chechen Republic Itschkerija", Ilyas Achmadov. The organization has close connections to Apti Bisultanov, in 1999 appointed ,,vice premier for welfare"of the fictional ,,Chechen Republic Itschkerija"as well as Said-Chasan Abumuslimov, a former Chechen vice president (1996-1997). For his part, Abumuslimov has been connected with the ,,bureau representing the Chechen Republic of Itschkerija"in Munich. Since the mid-1990s, a Chechen separatist had attempted to establish a ,,Chechen information bureau"in proximity to the German intelligence organization's (BND or Bundesnachrichtendienst) offices. Due to the efforts of Munich's CSU deputy for Europe, Bernd Posselt, that man had been discharged from Russian imprisonment and had been supported by the ,,Paneuropa Union Deutschland"(German pan-European union).


Means of Influence
The German-Caucasian Association, which cooperates with the ,,human rights organization"Gesellschaft für bedrohte Voelker (GfbV, association for threatened ethnic populations) 3)and the Heinrich Boell Foundation 4), makes its contacts with leading Chechen separatists available to Berlin's foreign policy establishment. Thus a ,,working session"between Bisultanov, Abumuslimov, and the founder of the association, Ekkehard Maass, with the SPD's politicians with foreign affairs interests, Gert Weisskirchen and Markus Meckel, preceded Sakajew's Berlin visit on 28 November 2003. The contact with leading Chechen separatists permits Berlin to appear as a ,,mediator"in Moscow while covertly promoting its interests in the Caucasus.

1) Russisches Staatsfernsehen dreht bei DNN; Dresdner Neueste Nachrichten 06.04.2004
2) Billigte das Auswaertige Amt unerlaubte Versicherungsgeschaefte?; Tagesspiegel 16.04.2004
3) See also earlier article Background Report: The Association for Threatened Peoples (Gesellschaft fuer bedrohte Voelker - GfbV)
4) See also earlier article ,,The Most Effective Instruments of German Foreign Policy"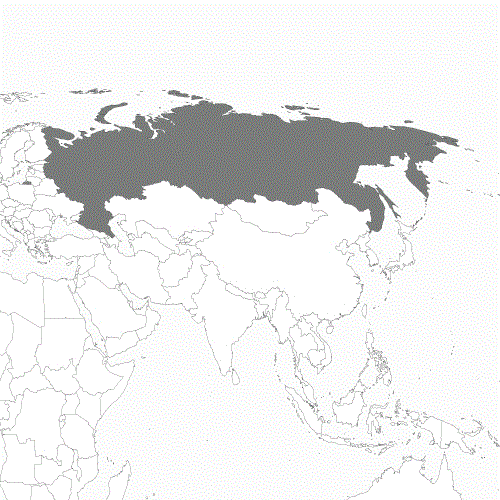 ---